Knot Just a Bar
Outstanding outdoor (and indoor, of course) dining in Bay Harbor and Omena
Did you know that there is "Knot" just one establishment under this name, but two? Pardon the pun, but it's hard to resist getting on board with the catchy wordplay that Knot Just a Bar owner-operators David and Amanda Waskiewicz employ liberally on their menu ("Knotchos," anyone?), their website ("Are you going to the bar?" "Knot tonight!"), and their employees' logo T-shirts ("Are you going to work?" "Knot exactly.") It all sets the tone for this welcoming, casual restaurant and bar — or bistro, or whatever you choose to call it — with locations in Bay Harbor and Omena, where a keen sense of fun is as much a part of the ethos as a keen sense of hospitality.


"In seasonal northern Michigan, the key to success in the restaurant business is being both an owner and an operator. It's really hard to make it work if you're not on site and involved all of the time, especially with a year-round, lunch-and-dinner, seven-day-a-week restaurant," said Northport native and Knot Just a Bar co-owner David Waskiewicz. Both he and his wife, Amanda, who grew up in Munising, started working in restaurants at very early ages, first bussing tables, and later, in a variety of other positions. "Often, restaurants don't want to take a chance on the younger workers, but perhaps because of our own experiences, we value them. Some of the 14- and 15-year-olds we've hired as bussers and hosts over the years and promoted as they got into their later teens are now in their twenties and are teaching during the school year, but they still come back and work for us every summer. We have a great staff, and they are a big part of our success."

The original Knot Just a Bar opened in Bay Harbor in 2000 and is the longest-running business there. For the past few years, the restaurant has been on an especially positive upswing. "I credit a lot of that to my wife, who is the general manager there," said Waskiewicz. He serves in the same capacity at Knot Just a Bar in Omena, which opened in 2007. While this arrangement keeps the couple apart during most of the week, they are willing to make the sacrifice because they love what they are doing and believe in their businesses.

NEW MENU, OLD FAVORITES
The Knot Just a Bar menu, which is the same in both locations, is tweaked a bit every year, according to Waskiewicz, but this year, he and his team made major changes to it. "We went with 'less is more,' paring it down so that everything we do, we can do better," he said. "There are a lot of new dishes, but the all-time favorites will never go away." Cue the Famous Fish Kone (beer-battered and fried pike perch with French fries, creamy coleslaw and tartar sauce, served in a paper cone) that has been a perennial best-seller from the start.

Looking over the new menu, customers will quickly realize that this really is "Knot Just a Bar" (although beverages are definitely part of the mix (see sidebar). "Of course we have a great burger in our sandwich section, but we also have some really nice entrées," said Waskiewicz, singling out the Char-Grilled Morel Filet as an example (a 7-ounce beef filet with morel mushroom demi-glaze, crumbled bleu cheese and crème fraîche mashed potatoes — at a surprisingly reasonable price). "As for starters, the Garlic Shrimp (baked and served in a cast-iron skillet with a side of toasted ciabatta) definitely have the 'wow' factor. They are like small lobster tails. And they're not only huge, they're delicious."

Flatbreads are another new addition. "When our team came up with that idea, our regional kitchen manager, Louis Roman, who does a great job overseeing both Bay Harbor and Omena, groaned, 'Oh no, not pizzas … ' He was only partially joking, because he knew that they were going to take off like a rocket ship, and he feared the kitchens might be overwhelmed. But I said, 'Louis, we can manage this — we're only going to have four different kinds and no build-your-own option.'" Roman was right that customers would love them, and the favorite so far has been the Pear and Prosciutto (brie, sliced pears, caramelized onions, arugula and balsamic glaze).

The Blackened Salmon Salad (artisan greens, heirloom tomato, cucumber, dried cherries, red onion, walnuts and crumbled bleu cheese with cherry vinaigrette) is also a top customer pick, as is the S'mores Dip in the dessert category. "You have a warm, gooey mix of marshmallows and chocolate, and you're dipping graham crackers in it – what's not to like?" said Waskiewicz. But the other three items that round out the dessert menu — all indulgent down-home classics — give that sticky treat a run for its money: Share It Carrot Cake, Al's Big Brownie Sundae, and Cherry Crisp (made with Northern Michigan tart cherries).

COME AS YOU ARE
Although both locations of Knot Just a Bar come out about even every year as far as earnings go, surprisingly, Omena does more business than Bay Harbor in winter. "One reason is that we're one of the only options out here. And we have a stronger local following — the community knows we're here for them," said Waskiewicz. "We have to change the perception that Bay Harbor is a summer resort and give people a reason to come down in winter. We're there, and we're open, and we do OK, but I would like us to do better. I would like to draw in more of the local community."

There are apparently still people now, nearly 20 years into Bay Harbor's existence, who think the waterside resort area is a private association. (It's not.) Or they wonder, 'Am I dressed well enough to be there?' (You are.)
"We're all about 'come as you are,' in both places," said Waskiewicz. If you want to dress nicely, you're going to feel comfortable. And if you want to come in right off your boat in summer (there's free docking outside each location) in your soggy swim trunks and a T-shirt, you'll feel comfortable, too. We don't care what you're wearing, we don't care where you're from or who you are — everyone is welcome."

Waskiewicz said that Bay Harbor is doing a great job of changing the concept of its whole downtown area, with new shops and restaurants, and of course the new Great Lakes Center for the Arts. "I cannot wait to see what that brings in the winter. We hope that people will come and have dinner with us before the performances, and maybe a drink afterward."

The fact that the winery and wine touring business has exploded all across northern Michigan, including the Leelanau Peninsula, has been a boon to Knot Just a Bar in Omena. "Having Leelanau Cellars Winery as our neighbor is perfect synergy," said Waskiewicz. "Lots of folks go wine tasting there and then come over and dine with us."

And naturally, there are the amazing water views from each eatery – of West Grand Traverse Bay in Omena, and Little Traverse Bay in Bay Harbor. "We have the decks open as soon as — and as long as — the weather cooperates. We like to be the first place you can dine outside in the spring and the last place to close down outside in the fall, because people love to sit out there. It's all part of our commitment to creating the best customer experience possible."

Knot Just a Bar locations are at 5019 NW Bay Shore Dr. in Omena, (231) 386-7393, and 820 Front St. in Bay Harbor, (231) 439-2770. knotjustabar.com. $-$$

YES, JUST A (FULL) BAR
Wine, beer or spirits — Knot Just a Bar has you covered. "Our wine list here in Omena has a higher concentration of made in Michigan labels, because that's what our customers want," said Waskiewicz. "Bay Harbor features some locals, too, but its crowd is not as focused on that. As for beer, Omena has eight taps, plus bottles, and Bay Harbor has sixteen taps, plus bottles. The trend is definitely toward draft beer — and craft in particular." Want to be "immortalized" at one of the Knot Just a Bar locations? Join the beer club, free. It works like this: Every time you come in and order a different brew from the 69 local and imported (!) beers on the beer, it gets crossed off your list. Once you've worked through the whole list, your name goes on the ceiling. And you have to see that to appreciate it — the ceiling names are a true focal point of each venue.









Trending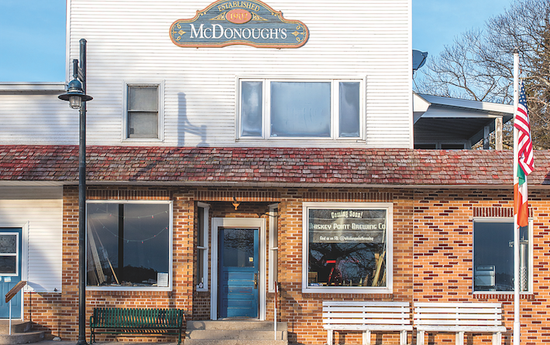 Welcome to Michigan's Most Remote Brewery
After years of planning and honing his beer-making skills, this spring, Patrick McGinnity plans to open Beaver Island&rsqu...
Read More >>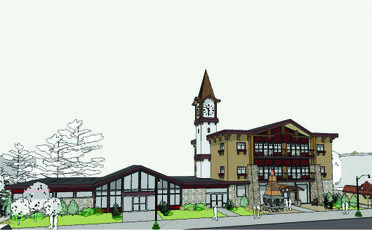 Gaylord: A boomtown Up North
Gaylord native Gary Scott had moved to Indiana, where he and some partners started a business to invest in distressed prop...
Read More >>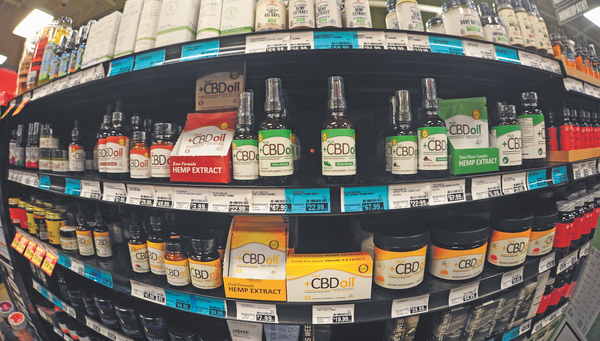 CBD Laws: Dazed and Confused
The sign outside of Family Video in Kalkaska lets drivers know the store has more than just movies. The sign reads: &...
Read More >>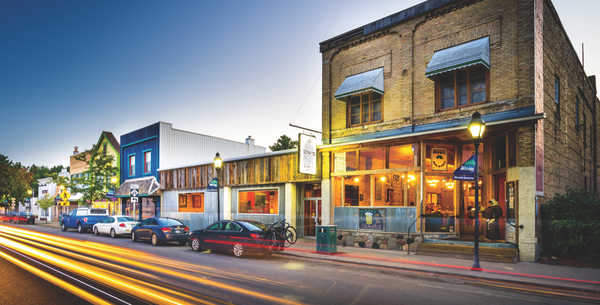 Small Up North Towns on the Rise
Spotlight on Bellaire (pictured)Seems Traverse City isn't the only place in the region making those "Best...
Read More >>
↑