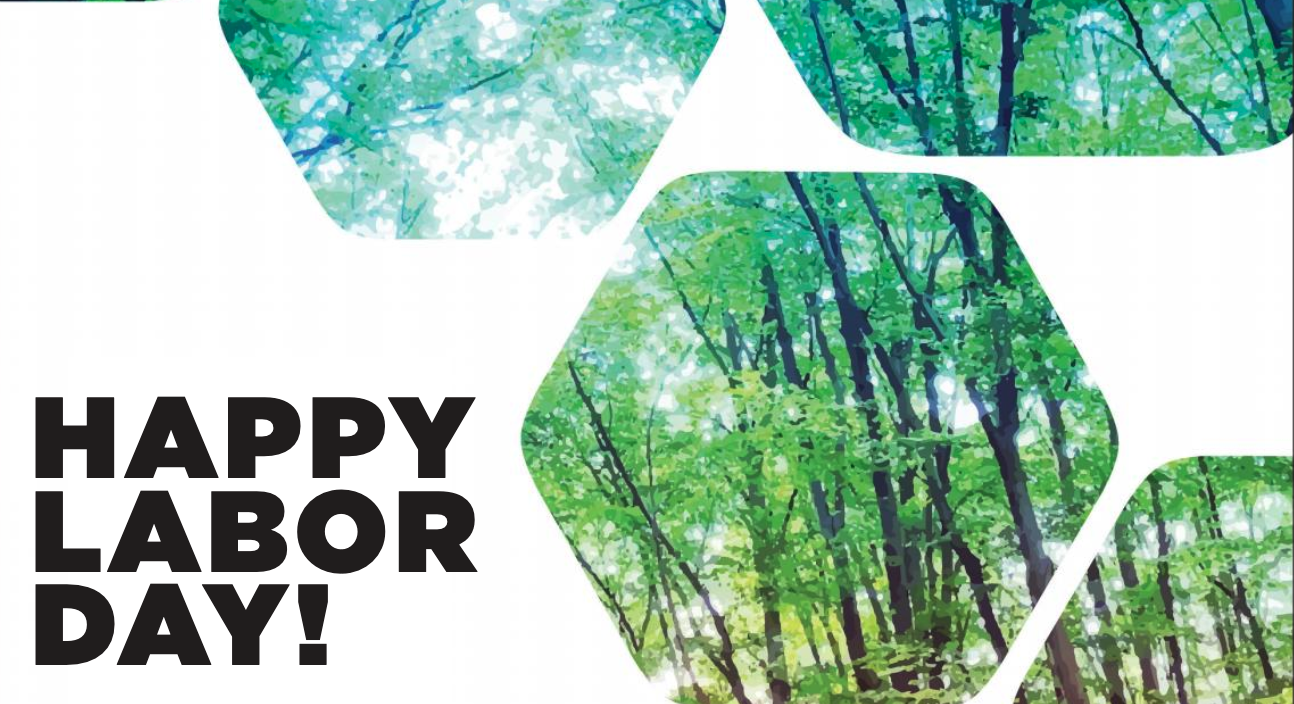 Get the Full Hook-Up
RV travel is hot. What's up in the industry and where to go Up North.
Why stop at hotels, restrooms, or restaurants when you can take your own lodging, bathroom, kitchen, and dining room with you on the road?
Evidently, a lot of travelers have been having similar thoughts lately. A few months ago, RVshare, a peer-to-peer recreational-vehicle rental marketplace (think Airbnb, but for RVs instead of residences) reported that it had tracked an unprecedented 1,600 percent increase in bookings between early April and early June. Compared to last summer, RVshare's bookings have tripled for the summer of 2020.
It's not just peer-to-peer RV rentals that are on the rise, either. According to Business Insider, sales for Airstream trailers were up 11 percent year-over-year in May, while Marathon Coach was predicting a sales jump of 30 percent for 2020 compared to last year. The RV Industry Association, meanwhile, teamed up in June with market research company Ipsos and found that 20 percent of survey respondents indicated an increased interest in RVs "as a recreational travel option" because of COVID-19. Based on the study, 46 million Americans are expected to travel in RVs between June 2020 and June 2021.
One need only look at the numbers and predictions from last year to see that the pandemic has changed the game for RV travel. In 2019, the party line across the industry was that interest in RVs was lagging. In the spring of 2019, the RV Industry Association was only predicting about 25 million RV travelers for the year, compared to the 46 million number for this year. And in December, Yahoo! Finance noted that shipments of RVs in 2019 had fallen nearly 17 percent from the previous year – citing global recession fears as the primary cause.
That recession did come, in the form of a pandemic-fueled economic crash. But the challenges the pandemic has posed for the travel, tourism, and hospitality industries as a whole have also brought an unanticipated injection of interest and enthusiasm back into the RV market.
The Local RV Rush
These changing trends and mindsets have led to an extremely busy summer for local RV retailers. Take Traverse City's TCRV, which has been offering RVs for purchase or rent since 1988. According to Jackie Amenson, TCRV's rental manager, the business has tracked 95 rental reservations for the summer season so far, across five motorhomes and 11 travel trailers. That number is up 10 percent compared to last year, and Amenson says she expects it to hold strong into the fall months. TCRV keeps its rental program going through November, and the business's rental trailers are already booked through the end of September.
It's also likely that TCRV could have commanded even more business with a larger rental fleet: Amenson has been fielding "thousands of emails and hundreds of phones" about the rentals every week this summer — number she says represent a significant increase over a normal year's inquiries. What people are using the rentals for varies: Some are exploring the local area or heading to the UP; others are hitting the road for farther-flung destinations, heading for outdoor attractions like Yellowstone or taking full cross-country road trips; some are even parking their rental RVs outside their homes and using them as temporary guesthouses for out-of-town visitors.
"After 9/11, our industry boomed because nobody wanted to fly anymore," said Amenson, who has been working for TCRV for 23 years. "That lasted for a while, and I think [COVID-19] is probably going to do the same thing."
On a sales front, TCRV has seen a similar uptick in interest — albeit, with an added wrinkle. TCRV is an exclusive dealer for Jayco, an Indiana-based RV manufacturer that has been operating since 1968. The COVID-19 shutdown forced Jayco to close down its RV manufacturing operations for two months. Now, Jayco is trying to catch up with its normal manufacturing loads, plus the increased market interest in RVs — a factor that TCRV Fleet Manager Cody Scott says has left TCRV with a decidedly barer lot than usual. Usually, TCRV has about 35-40 units on the lot at this time of year; right now, Scott says he has just six on-lot units to sell — three new and three used.
Despite the low inventory, though, people are still buying. In May and June alone, Scott says he sold nearly 100 units. July and August have been busy, too. (Northern Express reached out to more than a half-dozen RV retailers across the region; none but TCRV returned our calls. A sign of the busy times?)
"Even with us and the manufacturers being shut down for two months, we are on pace to meet what we did last year as far as sales volume goes," Scott said. "So that's saying something. With two months being out of the picture completely, for us not to see a downtick in numbers, that's saying a lot."
In particular, Scott has seen an uptick in interest from first-time buyers — people who have been "on the fence, thinking about making this purchase for a long while." COVID-19, it seems, made up their minds for them. "With things being shut down, I think that forced a lot of people to change how they were looking at their summer their plans," Scott said.
If you still want an RV, you're not out of luck yet. While inventory is down for the moment, Scott says that Jayco — and other RV manufacturers around the country — are working feverishly to get caught up again. And customers can still pre-order units: TCRV has 40-45 RVs on order to Jayco. Some of those units haven't even been built yet; others will be on their way to northern Michigan soon.
The Great RV Road Trip
Up North Edition
If you do decide to rent or buy an RV for your next trip, where should you take it? To help you plan, Northern Express has scouted out a few of northern Michigan's most RV-friendly destinations.
Traverse Bay RV Resort, Williamsburg
Billed as an "adult-oriented RV park," Traverse Bay RV Resort is located off M-72, in between Grand Traverse Resort and Spa and Flintfields Horse Park. The resort consists of 217 RV lots and sits upon 150 acres of peaceful wooded land. The scenery is the selling point, with much attention paid to landscape design and overall beauty. From carefully manicured lawns to plentiful ponds and water features, this RV park offers a nice backdrop for any vacation. The lots themselves are oversized, leaving plenty of space to move around (or socially distance from your neighbors), and there are even parcels big enough to accommodate huge Class C motorcoaches. Resort-style amenities are a part of the deal, too, including personal patios for each lot, complimentary Wi-Fi and cable TV, an outdoor swimming pool, a tennis court, a fitness center, and on-site nature trails. Lots are available for rent or purchase, which means some of the park's residents live there permanently. Otherwise, though, this RV park is a bit like a resort hotel – just without the actual hotel.
Lake Leelanau RV Park, Lake Leelanau
Founded in the 1960s, this family-owned-and-operated RV park has a charming out-of-time feel that recalls the summertime family getaway destinations of yore. With 800 feet of frontage on Lake Michigan, the RV campground's access to the water makes it an especially popular destination for RV owners in the hotter months. While away the hours swimming, boating, waterskiing, tubing, fishing, or even just sunbathing on the beach. If you decide to hook your boat up to the back of your RV and haul it to the park, they'll be ready for you: the campground has its own boat launch and gas pump, plus 98 boat docks available for rent. Guests can also rent boats and watersports equipment from the park, including paddleboards, kayaks, water bikes, canoes, pontoons, jet skis, or fishing boats
Indigo Bluffs RV Park & Resort, Empire
Location is a big plus for Indigo Bluffs RV Park & Resort, which is situated less than seven miles south of Glen Arbor, about a 12-minute drive from Sleeping Bear Dunes, and five minutes flat from Downtown Empire. It's a good spot to get away if you want to escape the crowds but don't want to stary too far from things to do. Indigo Bluffs itself is home to both an RV "park" and an RV "resort." The RV park is more rustic: a traditional-style campground with cabins, tent sites, and motorhome sites with water and electric hookups. The RV resort is more of a luxury setup, with larger RV pads, adjoining patios, and paved roads. Amenities for both park segments include swimming pool access, free wi-fi, access to laundry and shower facilities, and a playground.
Ahgosatown Landing Marina & RV, Omena
Whether you're a late-to-bed type or an early riser – or maybe even someone of the burn-the-candle-at-both-ends persuasion – the Ahgosatown Landing Marina & RV has something for you. The park overlooks Grand Traverse Bay and popular practices among guests include late-night campfires on the beach and breathtaking early-morning sunrise-watching. The park's season runs from May 1 to October 31, and reservation availability includes daily, weekly, monthly, and full-season stays. The park has its own boat launch, and the adjoining marina has limited space that campers can sometimes rent to dock their boats. Do note that, unlike some other RV parks, this one does not include a bathhouse facility for restrooms or showers. RV units must be self-contained and have these amenities onboard.
Petoskey RV Resort, Petoskey
Petoskey RV Resort is owned and operated by Sun RV Resorts, which operates more than 140 locations throughout the United States and Canada. The park is a 26-acre country-club-style spot complete with gated access, peaceful creeks, a swimming pool and hot tub, tennis courts, and even a putting green where guests can hone their short game. If golf is your sport, you're in luck: beyond the putting green, guests will find themselves just a stone's throw from Bay Harbor Golf Club and its astonishing courses right on the shores of Lake Michigan. Sun RV Resorts also offers numerous perks geared toward fall camping, making the Petoskey RV Resort an especially good spot to have on your list if you're plotting a September or October adventure.
Timber Ridge RV & Recreation Resort, Traverse City
Most RV parks are seasonal, which means they open up in the spring sometime (typically April or May) and close up shop around October or November. While winter RV camping isn't for the faint of heart, one of the special things about Timber Ridge is that they're willing to let you give it a try: Timber Ridge is the rare RV resort that is open all year-round. In most years, off-season guests get the pleasure of watching the intrepid racers of the Iceman Cometh bike race blast through the property's extensive trails on the first Saturday in November. That race is off for 2020, thanks to COVID-19, but outside isn't canceled and Timber Ridge offers plenty of outdoor amenities to enjoy. The park's trails alone are enough to draw guests in all seasons — whether it's for hiking and motorsports in the warmer months or for snowshoeing, cross country skiing, or fat tire biking in the winter.
Trending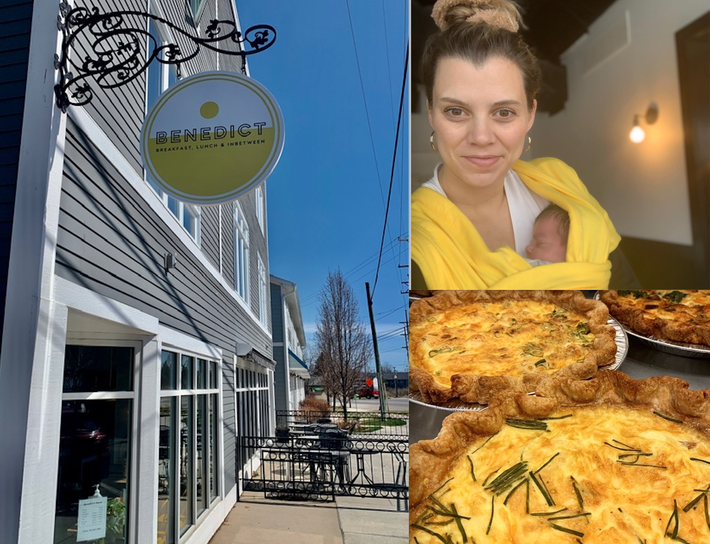 Benedict
No matter the weather, Traverse City's newest breakfast and lunch restaurant, Benedict, radiates a welcome as warm a...
Read More >>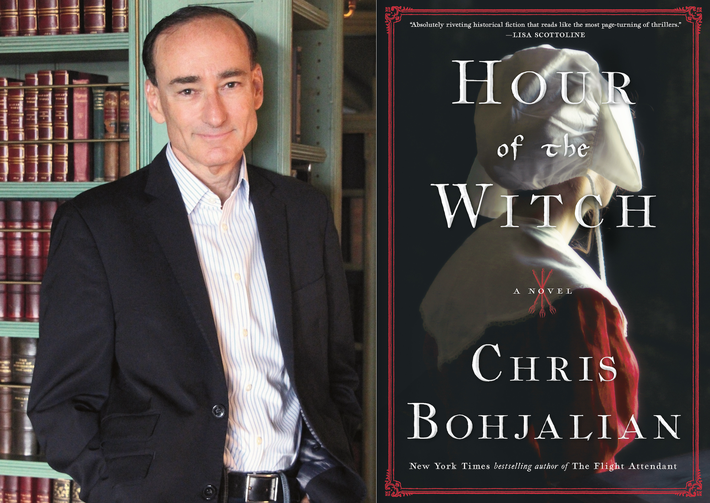 Sneak Peek: Chris Bohjalian to Talk with Locals Before Next Novel Drops
Award-winning author Chris Bohjalian is one of those people who was born to write. A schoolroom hobby-turned-carefully-hon...
Read More >>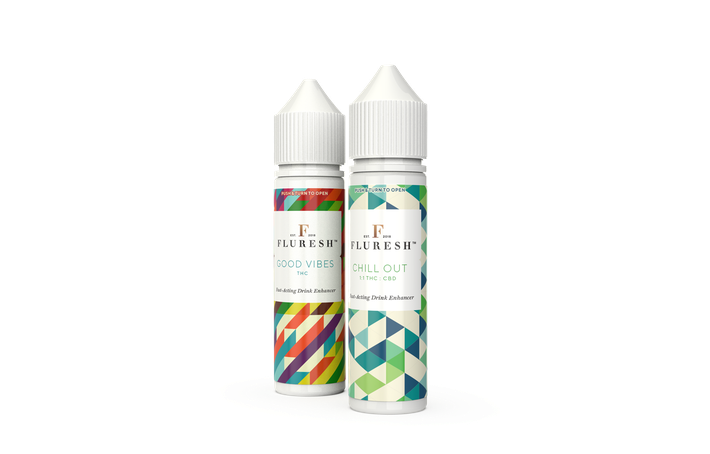 Eat, Drink, Rub: THC Products Review
Progress, thy name is marijuana. Despite what for any other industry would be major stumbling blocks — major disrup...
Read More >>
The DIY Lobotomy
"Did you read the review in The New Yorker of the new Philip Roth biography?" I asked my well-read conservativ...
Read More >>
↑