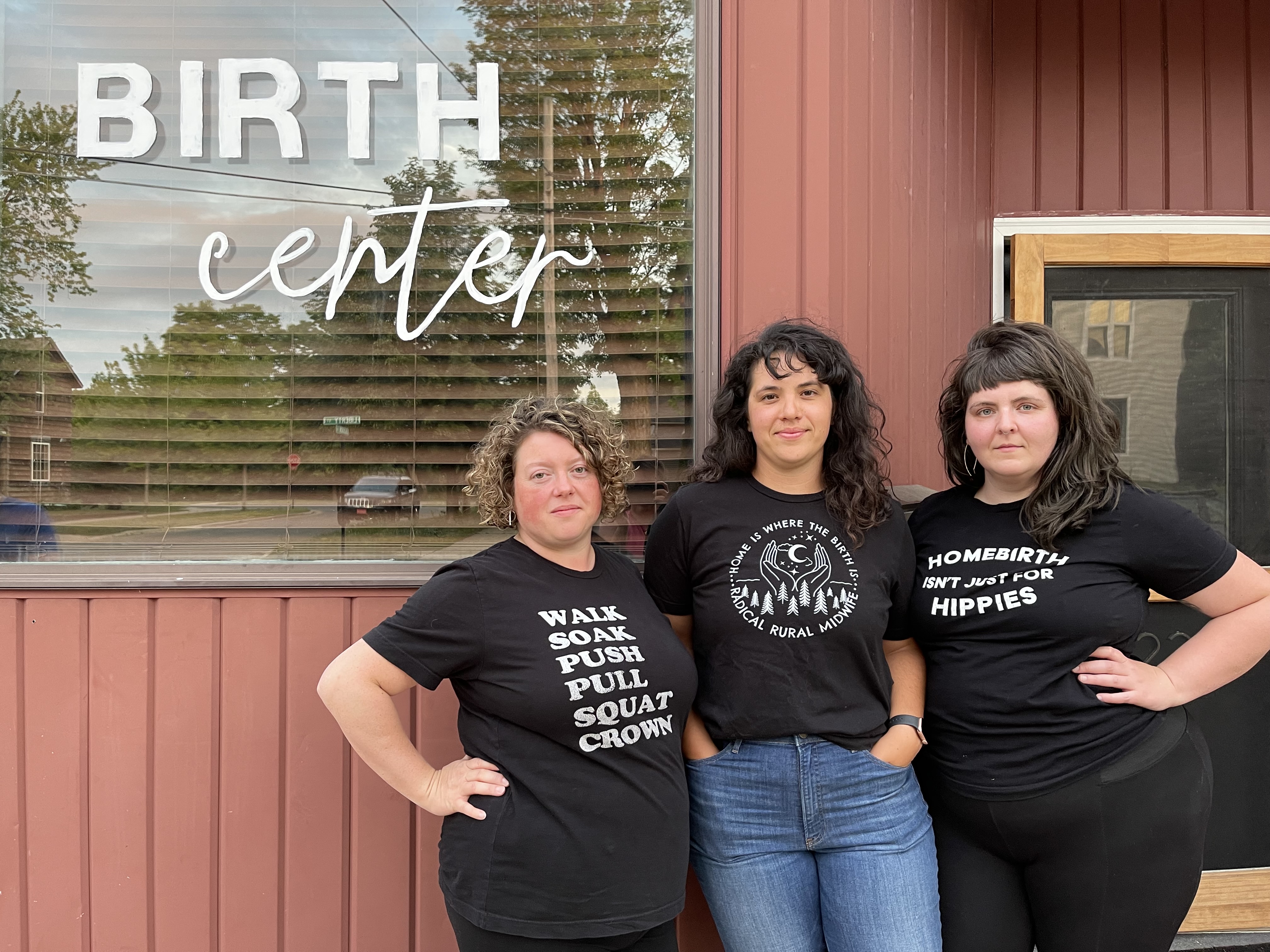 Labor of Love
Founders of Petoskey's LGBTQ+ Alliance serve all families and fulfill a major need Up North
By Al Parker | June 19, 2021
It takes a lot of confidence to launch a new service-oriented business during a pandemic when the national mantra urges folks to mask up, socially distance, and, basically, don't touch each other.
But that didn't deter Brit Averill from founding the Birth Center of Northern Michigan in Petoskey early in 2020.
"In all rural areas in the county — and in Emmet and surrounding counties in particular — there is a maternity-care crisis," says Averill, a mother of three children. "There is an extreme shortage of maternity care providers, and it's getting more dire each day as rural hospitals close their labor and delivery units."
While McLaren hospital in Petoskey still operates its birthing center, other hospitals in northern Michigan, including Cheboygan and Manistee, have shut down their maternity operations in recent years. Estimates averill: "Only about 30 percent of the counties in the state have OB/GYN services."
BIRTH OF AN IDEA
Averill's passion to care for pregnant women stems from a personal experience. Her first son was born in a hospital, and Averill was not pleased with the care she received. "I'm not doing that again," she recalls thinking. "I decided then that I wanted to help others."
True to her word, she didn't go to a hospital to have her next two children. She had one at home, with the help of a midwife, and the other at a dedicated birthing center.
Neither are unconventional choices. Hundreds of years before obstetricians were delivering babies in hospitals, midwives in Europe attended to women as they gave birth to their children at home. The term "midwife" comes from an Old English phrase meaning "with woman."
FOREMOTHERS
European-influenced midwifery in the United States began with Mary Carson Breckinridge, who became determined to provide healthcare to people living in remote corners of the Appalachian Mountains.
Their lives were a far cry from her own experience; Breckinridge was born in 1881 to a prominent southern family. Her father served as U.S. ambassador to Czar Nicholas II of Russia while she was in her early teens; her grandfather had been vice president under James Buchanan. Educated both here and abroad, Breckinridge only decided to pursue a nursing career after losing her first husband to appendicitis.
She retired from nursing after remarrying and starting her own family, but both when children died young — one shortly after birth — she threw herself back into nursing, first as a volunteer during World War I, then began working in public health, training other nurses during the influenza pandemic of 1918.

While on a trip to Europe years later, she was so impressed with the skill and care nurse-midwives provided their patients that she brought several British nurse-midwives to the U.S. to establish the Frontier Nursing service in rural Kentucky. It was the first real nurse-midwife program in the country.
In 1955, Hattie Hernschemeyer, a public health nurse educator, started the American College of Nurse-Wifery, the first of its kind in the nation. It later changed its name to the American College of Nurse-Midwives, the professional association that represents certified nurse-midwives (CNMs) and certified midwives (CMs) in the United States still today.
BIRTHING THE BIRTH CENTER
Much like her forebears, Averill recognized a dearth of care for pregnant women in the Little Traverse region, and she sought to do something about it.

"The Birth Center was born out of necessity," Averill says. She began fulfilling her mission by opening a home birth practice out of her home. After three years, she moved operations to an older brick building that once served as headquarters for Blissfest Music Festival, and officially opened the Birth Center of Northern Michigan.

"We're a low intervention care center located directly across the street from a hospital that has labor and delivery services. We serve low-risk birthing people through their pregnancy, birth, and postnatal period. Here we have access to ultrasound, laboratory services, and obstetrical care for when pregnancies sometimes leave the low-risk category."
A certified midwife, Averill notes that every developed country in the world integrates midwives into their healthcare system, except for the U.S.
"We know that midwives improve outcomes greatly," she says. "There are less Cesareans, less intervention, fewer episiotomies, and higher breastfeeding rates for those who utilize midwifery care. This is extremely important for communities such as ours who suffer from high Caesarian rates."
CARE FOR ALL
By opening the Birth Center, Averill along with midwife Araya Montero and doula Kristin Jardine is able to serve low-risk pregnant people in northern Michigan who are not comfortable with — or don't have the option of — home birth.
"It's an honor to support and serve the families in this community," says Jardine.
"We have a strong focus on equity in healthcare for marginalized populations such as BIPOC and LGBTQ+ people," says Averill. "In 2019, Kristin and I also founded the LGBTQ+ Alliance of Petoskey, which we currently manage."
Visitors to the Birth Center quickly learn that the experience values autonomy and shared decision-making between the client and the midwife. The Center is able to offer all the prenatal and postpartum screenings that are offered in standard obstetrical care, plus additional focus on nutrition, exercise, social and emotional well-being.
Cost for clients averages about $4,000, according to Averill, who says it's very important that the Birth Center keep costs down for its mothers. Key to that is the center's in-house lab, which is able to drastically reduce the expense of lab work.
The highest priority for the team, however, is the time and care dedicated to the mother and child before and after birth.

"We spend an average of 30 to 60 minutes for each prenatal and postnatal visit preparing parents for labor, delivery, and beyond," she says. "Postnatal care includes five visits with the midwife, including two in the home, that cover newborn care, monitoring of weight, and feeding … and maternal care including screenings for postpartum mood disorders, blood pressure, infections, bleeding, and more."
The midwives also perform all of the state-mandated newborn tests, including screening of the heart, metabolism, and hearing. They don't operate in a bubble, however; Averill says the Birth Center doesn't hesitate to partner with local pediatricians, lactation consultants, other doulas, and family practices to ensure the highest quality care for any mother and infant's needs.
"Home healthcare and rural health clinics have always been at the forefront of patient care, with midwifery being the oldest patient-centered specialty in history."
PANDEMIC PERK
The pandemic has actually caused some people to look for non-hospital birthing options.
"We actually got some clients because of COVID," says Averill. "McLaren was really full, and people were a bit leery about going into a hospital anyway. We got our first client in March of 2020, just when the pandemic was starting."
She's quick to praise the northern Michigan community, which has been very supportive of the center's efforts. Since opening the center has already cared for about 45 mothers and their newborns. So far in 2021, it's averaged about one birth a week.
The Birth Center of Northern Michigan is at 522 Liberty St. in Petoskey. (760) 889-2857, nmhomebirth.com
Trending
Apologizing in Advance, Just in Case
Even in casual conversations, I find myself, and I bet you do too, presenting a cautiously crafted preamble meant to apolo...
Read More >>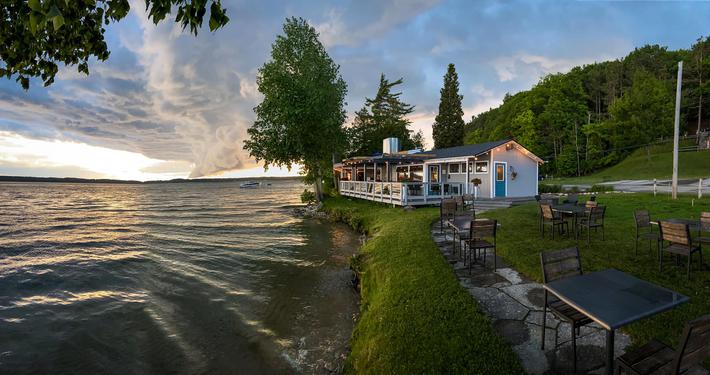 6 al Fresco Favorites
We don't know about you, but we think that everything tastes better when you can enjoy it outside in the summertime....
Read More >>

Whiskey's Treasure Island
Whiskey aficionados take note: You may soon be able to taste what whiskey tasted like in the midst of the Prohibition era ...
Read More >>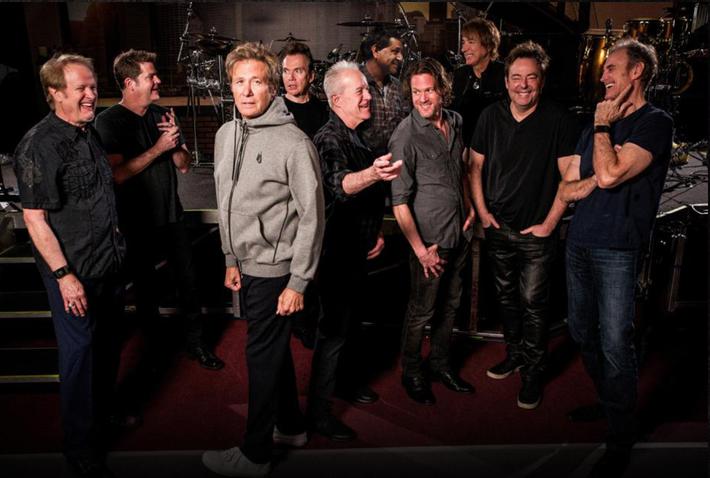 Rock and Roll Hall of Famers on Way to Interlochen
People attending the Chicago show at Interlochen Aug. 3 may feel like they're traveling back through time. The band ...
Read More >>
↑