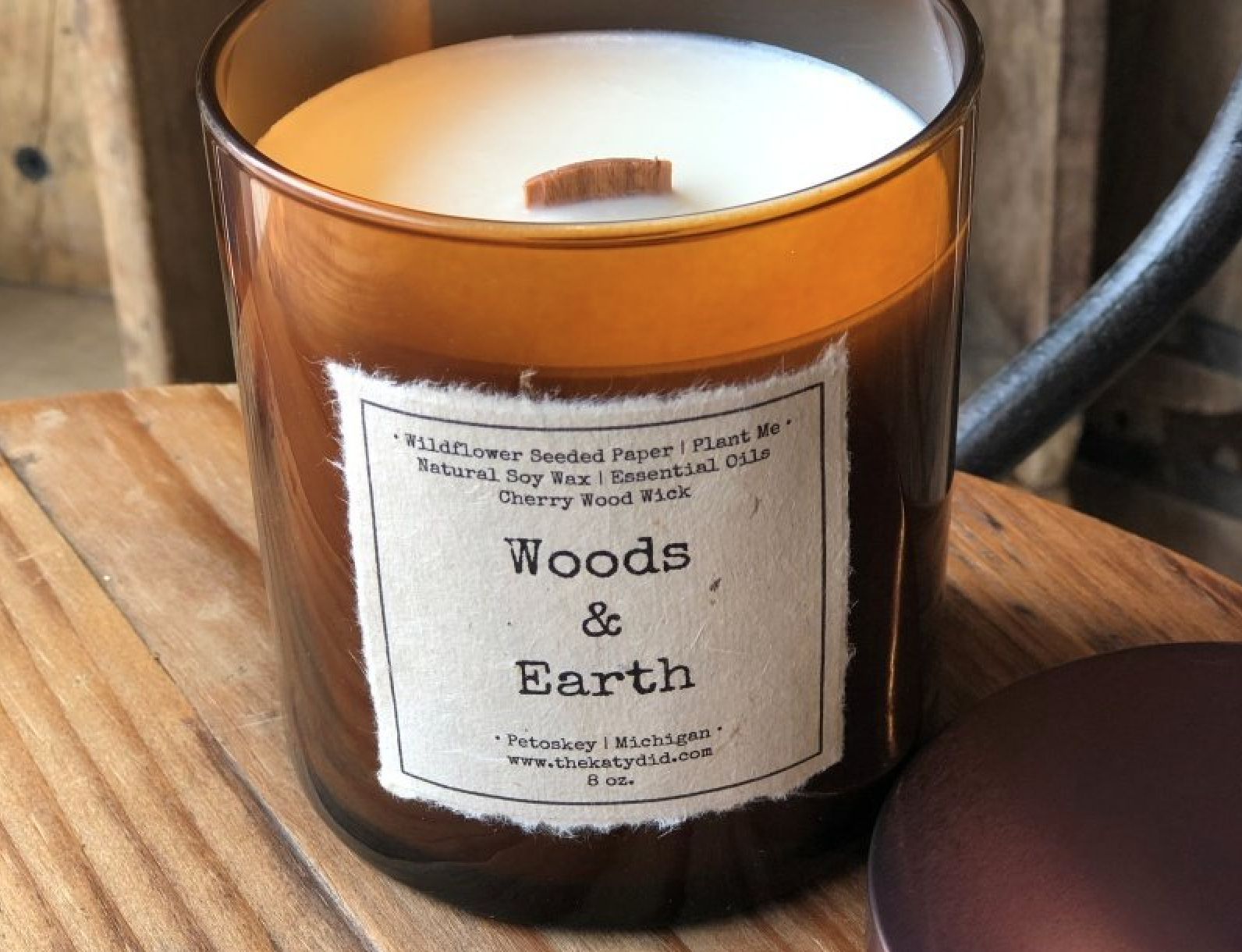 Last-minute Stocking Stuffers
Local goodies you can nab from your neighborhood shops
Need a lil' something to stuff in somebody's Christmas stocking? Don't waste time waiting for Amazon to deliver. Simply shop the old-fashioned way: Stroll into a shop in your town and buy something special. Here's a few ideas we're hoping to find in our stocking on the 25th.

LIGHT IT UP
These beautiful Michigan-made 8-ounce soy candles include essential oils for strong, long-lasting scents, plus a cherry wood wick. There are so many to choose from for every stocking you've got on your list — staff favorite "Woods and Earth" includes notes of cloves, flowers, and oakmoss. There are even wildflower seeds embedded in the candle labels; peel the label off after the candle's done, and plant in a sunny location!
Stuff It! $24.98 each at The Katydid, 305 East Lake St., Petoskey. (231) 758-1030, www.thekatydid.com.

GET 'EM A SAILBOAT (SORT OF)
This one will actually fit quite nicely in a stocking — well, the ticket will, anyway. But it will open up far bigger vistas for your giftee when you pre-purchase a sailing trip for them through the Inland Seas Education Association. Choose from a variety of types of sailing jaunts — a breakfast trip from Suttons Bay to Traverse City; a beer education sail accompanied by brews and staffers from Short's Brewery; or a historical learning trip, just for starters.
Stuff It! Trips start at $30 per person. ISEA, 100 Dame St., Suttons Bay. (231) 271-3077, www.schoolship.org

SHELL GAME
Got a giftee that loves the water? Bring part of the ocean inside with this colorful, glistening abalone shell bowl with iridescent interior. Used for centuries for burning smudge (an ancient practice, typically used by indigenous people, in which sage is burned with the intention of helping clear out negative energy), this shell can also be used as an accent piece or as a unique way to hold small items like coins or jewelry.
Stuff It! $18 at Inspired Living, 119 Water Street, Boyne City. (231) 582-2663, www.balilivingimports.com.

PAPER CHASE
Mark your giftee's favorite place in the world with a striking handcrafted paper carving by artist Whitney Maxwell Ramer; the inventory of available pieces changes regularly, but you'll always find images of bodies of water and local architecture, all showcasing the artist's love of the area and making for very unique gifts. Harbor Springs' favorite local bookstore showcases many of Ramer's pieces and can assist you in locating the perfect one.
Stuff It! Prices vary by piece. Find out more at Between the Covers, 106 E. Main St., Harbor Springs. (231) 526-6658, facebook.com/btcbookstore.
HELP THE GARDEN GROW
If your giftee has been bemoaning how far away the start of gardening season is, gift him a Garden Gift collection from Bloom, customized by staff based according to your price point. Your gift will include a variety of upscale gardening gifts, which could include garden scissors, seed markers, scarves, and other goodies, all thoughtfully styled in a container that can be reused as a planter or décor piece, plus a festive silk ribbon.
Stuff It! Garden Gift Collections are available in small, medium, or large (small starts at $50) at Bloom Floral Design,100 Van Pelt Place Suite A, Charlevoix, (231) 675-9017 or 220 Park Ave., Petoskey. (231) 622-8335, www.bloomfloraldesign.com.
SNACK ATTACK
Got a college kid on your list? Send her back to school in snackin' style with this tasty assortment of both savory and sweet Traverse City-themed treats. We're pretty sure brain food includes a box full of cherry yogurt pretzels, Campfire Crackle snack mix, chocolate covered dried cherries, cherry sour patch candies, and cherry salsa.
Stuff It! $38.50 at Benjamin Twiggs, 1213 East Front St., Traverse City. (231) 947-0208, www.benjamintwiggs.com.

LOAFING AROUND
You might not be able to make the scent of fresh-baked bread waft gently out of someone's Christmas stocking … but you can gift them this package of Sturgeon River Pottery's own Cheesy Garlic Beer Bread mix. You won't even need butter once this bad boy is all baked up; goes great with a stew or soup, especially after a cold day outdoors, or just on its own. Your giftee could even pay it forward and give their loaf as a gift. (Also available in spinach and parmesan.)
Stuff It! $6.95 per mix, at the intersection of US-31 South and Park View Rd. in Petoskey. (231) 347-0590, www.sturgeonriver.com.
THE WRITTEN WORD
For those who still appreciate the elegance and fun of a handwritten piece of mail, tuck a box of Inuit art note cards into their stocking from the Dennos Museum gift shop. These beautiful cards on thick stock are available in several different mixes of designs, including art by Ningeokuluk Teevee, Tim Pitsiulak, and Kenojuak Ashevak. The "Preening Owl" thank you card is a popular favorite.
Stuff It! Cards start at $12.95 per box of 10 at the Dennos Museum Store, at Northwestern Michigan College, 1701 E. Front St., Traverse City. (231) 995-1586, www.shop.dennosmuseum.org.
Trending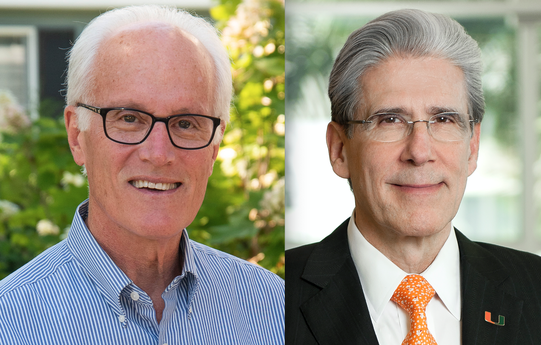 Listen In: Two Global Health Experts — one in TC — to Talk Pandemic
This week, the Traverse City International Affairs Forum at Northwestern Michigan College opens its 27th season ...
Read More >>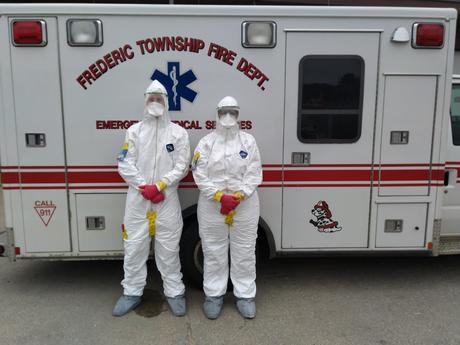 What First Robotics Teams Did on Their Summer Break
When the coronavirus pandemic first hit, masks, face shields, and other personal protection equipment, aka PPE, were hard ...
Read More >>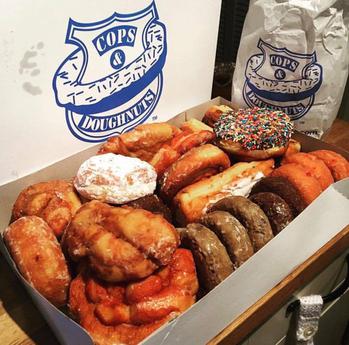 Gaylord's Cops & Doughnuts
There's a cop shop in Gaylord where the phrase "D.W.I." has nothing to do with adult beverages or erratic driv...
Read More >>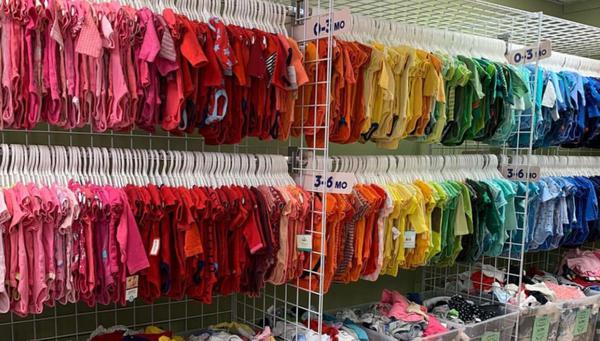 Resale is the New Black
It's a common tradition at this time of year: parents flocking to clothing stores in the last weeks of summer to get...
Read More >>
↑