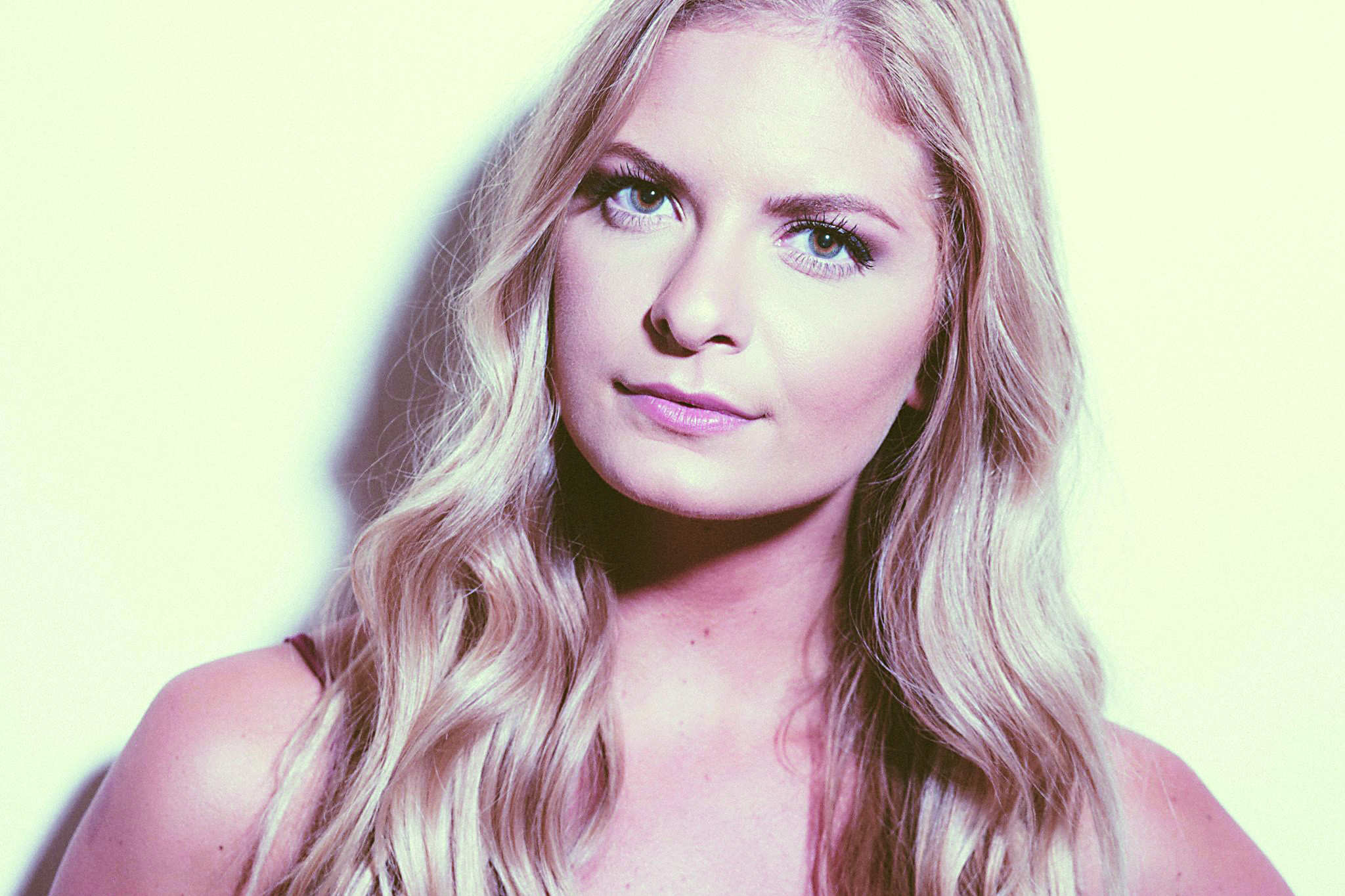 Lauren Duski's journey to The Voice
No Compromise
James McNeice, Ryan Whyte Maloney, Laith Al-Saadi (technically from Detroit, but an adopted Traverse City favorite), and Joshua Davis. What is it about northern Michigan that's sending out a steady stream of singers good enough to make it onto the NBC singing competition show The Voice? Maybe it's something in our waters, or perhaps that crisp northern air — or in the case of Gaylord's Lauren Duski, 2017's The Voice finalist, it's a local community that brought her both encouragement and a place to explore country music.
Duski grew up in a house filled with tunes of country-western variety — plus a few Disney albums — all of which she said she sang along to constantly. When she was nine years old, a family friend suggested she take part in the karaoke contest at Gaylord's Alpenfest; it didn't take much to get Duski up on stage for her first real performance. "I sang 'Heads Carolina, Tails California' by Jo Dee Messina,'" Duski said. "And right then, I realized that I didn't just love to sing, I also love to perform."

She continued to do just that right through junior high and high school, singing in choir and acting in community plays. "Although I think I was pretty much just a prop in 'Aladdin,' the first one I was in," she said with a laugh. Duski continued to grow her singing talent, eventually rising to bigger and bigger parts, such as "Little Red Riding Hood in Into the Woods."

"I also started playing guitar when I was about 13," Duski said. "But I was too scared to play out anywhere. I felt like it wasn't cool. So I mostly just played music in my own room. I kind of let peer pressure control me back then."

Similar societal expectations found Duski at the end of her high school career applying to colleges, with the intent of following in her parents' footsteps to become a dentist. She was accepted to the University of Michigan's pre-dentistry program and headed downstate to Ann Arbor, where she temporarily set her music aside.
"Between not even being sure how I got into U of M in the first place and having to study constantly once I got there, I didn't have any time for anything else — definitely not music," she said. "Music went on the back burner."

But in her junior year, fate stepped in. "A friend of mine at school had a band, and they needed a singer for a show in Royal Oak," Duski said. "They knew I sang, so they asked me, and without hesitation I said I'd do it, even though at that point I don't think I'd done any singing for several years."
That performance was a pivotal one — it reignited Duski's desire to perform. "I knew at that show, in that moment, that I wouldn't be a dentist," she said.

Since Duski was already partway through her junior year, she followed through and finished her degree; after graduation, however, she moved to Nashville and focused on writing songs. She also posted online videos of herself singing; The Voice discovered her on Instagram, singing a cover of Chris Stapleton's "Tennessee Whiskey," and invited her to audition for the show.
"I was surprised when they contacted me, as I hadn't been an avid watcher of The Voice," she said. "I mean, I knew about it, but living in Nashville, I dreamed of my music career starting in a more organic way."

Nevertheless, Duski drove down to Atlanta for the audition.
"I didn't expect anything to happen, really. I just thought, well, I might as well try it. But it seemed every time I blinked, I'd moved forward again [in the auditions], and I ended up on the show. It wasn't that I didn't believe in myself. I just didn't know what could possibly happen for my career from a reality TV show, but now I'm very glad I did it."

What happened, in case you missed it, is that Duski sang her way through the entire season of The Voice this past spring and ended up in the top two; her fellow finalist, soulful singer Chris Blue, won the competition, but Duski finished in a more than respectable second place.

A little background if you've never watched the show: Each competing performer on The Voice, after making it through a series of both off- and on-screen auditions, is assigned to a team led and coached by a celebrity musician. Duski's coach was country singer and songwriter Blake Shelton. She cited Shelton's encouragement, and his good ear for songs that suited her vocals, as part of the reason she got so far on the show.

"It can be a scary thing, being on a show like this," Duski said. "I do believe I'm an artist, not just a singer — but you sing covers on this show. Most of the time they're telling you what to sing. You might get a chance to do one of your own original songs — or you might not, if they just don't like it. So that part can be tough. But I was lucky, because Blake knew the artist I wanted to be, and he picked such good songs, I couldn't argue. The music he chose really suited me, and I didn't have to compromise who I was as an artist."

Duski's performances included covers of Wynonna Judd's "Tell Me Why," Randy Travis' "Somewhere in My Broken Heart," and Faith Hill's "Cry," as well as her own original single "Déjà Vu," which hit No. 1 on the iTunes chart after her television performance. In the finals, she performed "Better Man" with Alabama country band Little Big Town. But it doesn't happen this way on the show for every contestant, she said.
"The Voice is an incredible platform, but it's also still a TV show, so they do keep control of things," she said. "But Blake was really there for me, and as he's a country artist, there was no better coach who would fit what I do, and who could relate to my love for country music."

Duski's time on The Voice is over, but her association with Shelton isn't; she said he's an advocate to the musicians that he mentors both on and off the show. "He's definitely become a friend, and I never expected that going into this journey," Duski said. "If I have any questions about the music industry — or anything else, really — he always picks up the phone. He's just a good person."

Next for the Gaylord-raised singer — who's living back in Nashville as she completes her new album — is a plan to head up north to her hometown for at least a brief visit this summer. Then she'll embark on a series of live tour dates this fall and winter, which she said she'll announce soon.
"When I came off the show, obviously I didn't win, so I was able to just take a step back for a little while," she said. "I do have new original music, but I don't want to release a record just to release a record, so I'm taking my time, carefully crafting a list of songs for the album, which I'd say is in its preliminary stages."

So was The Voice experience worth it? You bet, said Duski. And she hasn't forgotten that it was her northern Michigan hometown that gave her the first step up to that national platform.
"I'm so, so thankful," she said. "The show allowed me to grow into the artist I always wanted to be. I always knew I wanted to share music with people, but being on The Voice, working with Blake, performing in front of so many, just confirmed that this is what I need to be doing. And I believe if it hadn't been for the people of Gaylord, my community, encouraging me in the first place, I wouldn't be doing this at all."

To find out more about Lauren Duski and her music, visit laurenduski.com.
Trending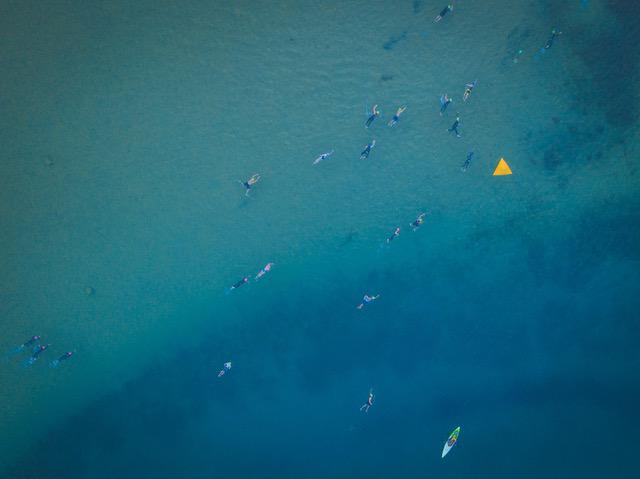 Swim, Bike, and Run in TC
The Traverse City Triathlon is back on Sunday, Aug. 21, with Olympic and sprint-distance races beginning in Bowers Harbor ...
Read More >>
Forty+ Years of Fabulous Art
Frankfort may be a sleepy town come winter, but in the summer, the little spot on the water is hopping. And for 46 years, ...
Read More >>
The Past in Motion
Where can you find 1,000 tractors? What about 600 antique engines? Dozens more old and cool cars and trucks? This weekend,...
Read More >>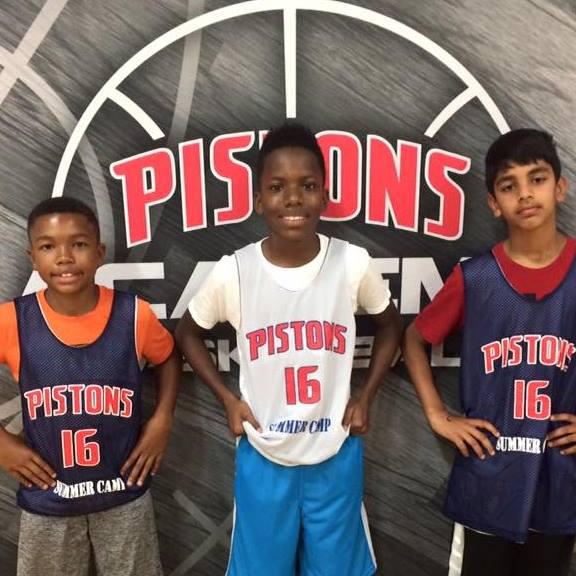 De-troit Basketball!
Is the next point guard for the Detroit Pistons living under your roof? Or do you just want to get your kiddo out of the d...
Read More >>