Left Foot Charley
The root and rise of winemaker Bryan Ulbrich
Nearly 40 wineries can be found nestled among the vineyards dotting the picturesque, hilly slopes of the Leelanau and Old Mission peninsulas that jut out into Traverse City's East and West bays.
By contrast, for 17 years Left Foot Charley has been firmly ensconced in the historic Village at Grand Traverse Commons – the former Northern Michigan Asylum – as the first and only urban winery in northern Michigan.
And on the sunny late September day that I visit the winery, owner-winemaker Bryan Ulbrich is overseeing the whole-cluster pressing of chardonnay for Gitali Blanc de Blanc, a sparkling wine named for his daughter.
He explains that pressing is not the same as crushing, but rather aims to minimize the grape skins, which is desirable for a sparkling wine.
"We just want the core part of the juice," he says, adding that for this year's vintage, he will also be adding in a bit of pinot noir.
While that all sounds intriguing, don't expect to be able to taste this new creation anytime soon.
"From here, it will be pumped into a stainless-steel tank and allowed to settle overnight," says Ulbrich. "Then we take the clear juice that's left and put it in the fermenter."
A few months later, after bottling, it goes through a second fermentation that lasts three years – that's when a lot of the mouthfeel, the flavor and the bubbles develop, he says.
The good news: The 2018 Gitali is expected to be released in early October.
Sparkling wine is the new kid on the block at Left Foot Charley. Still wines still rule the roost here, having already attracted a loyal following.
First came the outstanding whites – riesling, pinot blanc, pinot gris, chardonnay – later followed by some impressive reds (blaufränkisch, gamay, cabernet franc).
Hard cider is another Left Foot Charley specialty, with the very popular Cinnamon Girl leading the way for newer favorites like Fortis Maelum and the single-origin Antrim Cider.
IN THE BEGINNING
The beginnings of Left Foot Charley go back to 2004.
"That was our first vintage making wine," says Ulbrich, "but we were not here at the Village yet."
The winemaker had a production area out on Old Mission and was just selling to restaurants.
"But we grew faster than we expected and soon needed a bigger space," he says. "The opportunity arose to move to our present location in 2007, and it has turned out to be a perfect fit for us."
The unique location of Left Foot Charley's new home spawned a very different concept than that of wineries that have their vineyards, tasting rooms and production facilities together on site.
"We saw it as an opportunity to pool a number of small growers together and highlight their individual contributions to the larger wine scene," says Ulbrich.
This, says Ulbrich, would give the grower an opportunity to taste their labor with each vintage. With that arrangement, Left Foot Charley didn't need to be grounded in a single estate.
"We could be anywhere," he says.
Ulbrich observed how the Village seemed like a good place to gather, "…which has certainly proven to be true," he says.
"We set out to become a community-oriented winery, both in our nature and how we farm, having 15 vineyards and three apple orchards growing exclusively for us and working very closely together with them," he says.
One of these growers is Werner Kuehnis, owner of Island View Vineyard on Old Mission Peninsula.
"Werner was an early investor in Left Foot Charley and grows pinot blanc for us at Island View, the oldest vineyard in Michigan for that particular grape," says Ulbrich. "He's my partner – my brother in wine."
MICHIGAN TIES
Ulbrich and his wife, Jennifer, are co-owners and managing partners of Left Foot Charley – he, the winemaker, and she, the business manager.
In his "former life," as he calls it, he was on track to specialize in history and law, but a part-time job at an Arizona winery turned his interest in another direction.
"Everything else I was doing was theoretical and interesting, but it didn't excite me like wine," he says.
After three years of learning about winery management, winemaking and farming in Arizona, though, he was ready to return to the Midwest.
"I'm a northern woods-and-water-kind of guy," he says. "And although I grew up in Illinois, I have always had a strong attachment to Michigan, because my grandfather had a family cottage in Arcadia where my family used to vacation."
At that time, the wine industry in Michigan was really taking off and Ulbrich says he liked the style of wines that were being made up here.
"It seemed like a good time and place to continue on my newly chosen path," he says.
Left Foot Charley occupies two adjacent buildings in the Village: the main tasting room, which also houses the production facility, and the Barrel Room.
The latter is a beautifully restored former root cellar for the asylum dating back to 1900. Built into the hill behind it, it provides natural climate control for aging red wines that have not yet been bottled. Dozens of wooden barrels line its original stone walls, creating the perfect backdrop for an enhanced wine tasting experience.
"Visiting both venues is like visiting two different wineries," says Ulbrich. "In the tasting room, you can order wine and cider by the glass, bottles of wine, flights of wine and cider a la carte. The Barrel Room features exclusive tastings of small-production or library wines and ciders, as well as wine and cider by the glass and bottle."
Small plates can be ordered in each setting to pair with tastings.
UNIQUE FLAVORS FROM THE LAND
"Wine from this area requires our dirt, our lakes, our water, our air and our winter to make it taste the way it does – it's a singularly unique product," says Ulbrich. "And in it, we're not only trying to reflect our immediate surroundings, but also each year. Our goal is to reveal those things in each vintage."
Tasting Left Foot Charley's wines, there's no doubt that that goal has been achieved. Two wines that customers have particularly embraced are blaufränkisch, a red, and pinot blanc, a white.
And of course, riesling, which has been a standout for Left Foot Charley from the beginning.
"That's one that we've stuck with all along," says Ulbrich. "It was an easy choice in the sense of it having proven itself here for some decades."
Ulbrich is cautiously optimistic that 2021 will be very special year for wine, as are his fellow winemakers in the region.
"The growing season was very strong, there are decent quantities, and the crop condition right now is excellent," he says. "That's always told through the whole season, but September weather is so crucial to the end quality of the wine for us, and it has been just beautiful, even with the recent rains.
"So, if we can just eke out a little more sunshine, we're in very good shape for a great vintage."
When he talks about winemaking, Ulbrich's love and enthusiasm for it is palpable.
"We work in a cycle of the year," he says. "From September to November, we're harvesting grapes, but that sense of renewal and rebirth, and bottling, and then watching things age – that temporal thing that comes with wine – is the best part."
Spring and summer bring their own joys.
"There's always an eagerness in the spring, because you're bottling last year's vintage – or two vintages ago in some cases – and yet the new one is starting to grow," he says. "You have this kind of reflective hope going in, because you've got another shot at it."
But with fall comes the new fruit and along with it, new energy.
"We're at the beginning again, so everyone's full of energy," he says. "By the end of this season, we'll be a little tired, but then you rest, you bottle and then you do it again.
"It's that cycle. It never gets old."
Find Left Foot Charley at 806 Red Dr. in the Village at Grand Traverse Commons in Traverse City, (231) 995-0500. For more information on opening hours, upcoming food and wine pairing events, or to sign up for the wine club or monthly newsletter, visit leftfootcharley.com. Reservations are encouraged for the Barrel Room and tasting room, especially during peak tourism season and on weekends, but walk-ins are always welcome.
Trending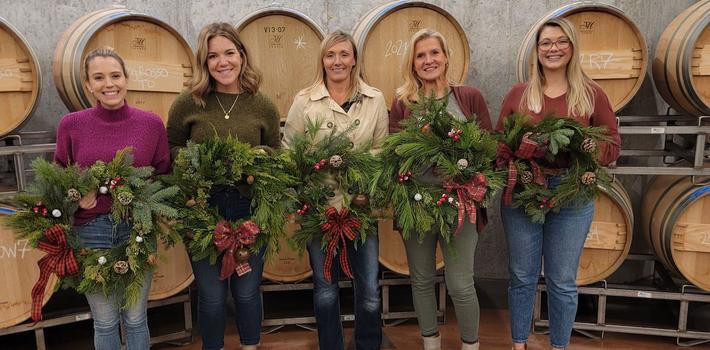 Wine & Wreaths at Mari
If you like wine and wreaths, you'll want to head to Mari Vineyards on Old Mission Peninsula. A 90-minute wreath-mak...
Read More >>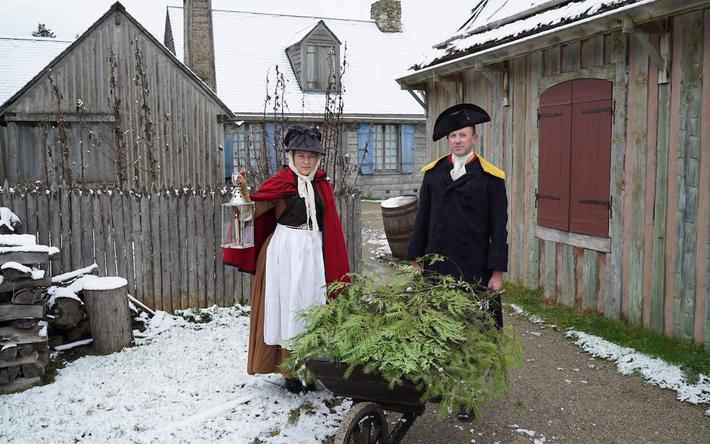 A Colonial Christmas
Christmas is coming to Colonial Michilimackinac in Mackinaw City on Dec. 9. Storytellers will bring to life the stories of...
Read More >>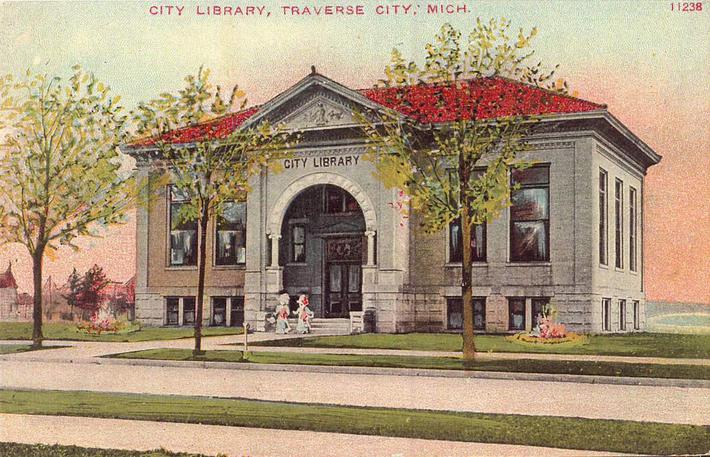 A Literary History of TADL
Next year, the Traverse Area District Library (TADL) will celebrate 155 years of lending books and knowledge in northern M...
Read More >>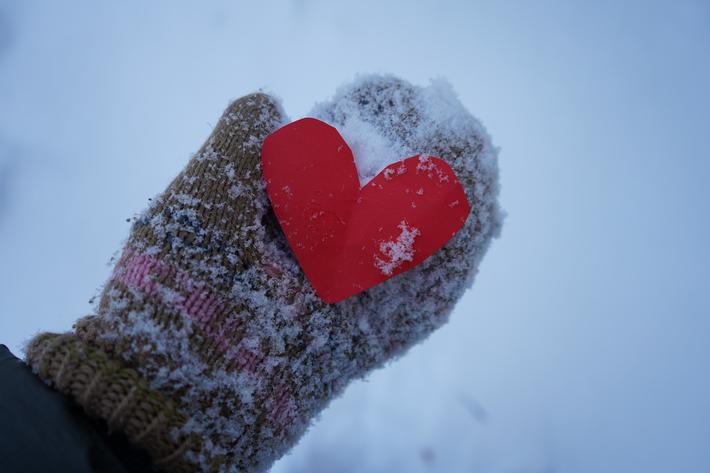 Merry Mittens
The Mitten Real Estate Group of Traverse City is helping make the season bright by kicking off their first Mitten Drive, w...
Read More >>