Leland Lodge Wants You to Party in Your Parka
The warm oranges of a roaring fire contrasting with the icy blues of snow and ice. Laughter drifting along the chilly breeze as the soft shhhh of sleds and skis can be heard sliding down the hill. And energetic live music encouraging guests to dance while they're still suited up in snow boots and parkas.
That's the vision the staff of the Leland Lodge has in mind for a new event launching this year — Party in Your Parka, a festive winter celebration aiming to bring a whole new set of guests to the property.
"We seem like a seasonal place to most people," said Katelyn VanVreede, Leland Lodge's events manager. "Many of them don't even realize that we're open in the winter. So, we wanted people to know that not only are we here, we actually have a lot of activities to offer."
VanVreede developed the plan for the inaugural Party in Your Parka with her fellow staffers at Leland Lodge: lodging manager Patti Shaffran, executive chef Richard Witham and Tony West, the manager of Leland Lodge's in-house restaurant, Bogey's.
"We all came up with the idea together," Shaffran said. "It was a really good collaboration between all four of us."
But it's the great northern Michigan winter that's the star of this show.
"Because of where we're located, it's all about the snow, ice and fun casual winter sports," VanVreede said. "The space we have here allows us to offer an ice skating rink, great sledding and plenty of cross-country skiing on our golf course." (Bring your own skates, sleds or skis.)
Once guests get their fill of winter activities, they can refill the ol' gas tank with some great food, including hearty chili, savory pork sliders and hot chocolate served outdoors, plus an indoor buffet of Lodge favorites.
You'll find movies playing indoors next to a roaring fireplace; outdoors, a "cauldron fire" will invite guests to make their own s'mores. And whether you've just kicked off your ski gear or are still stomping around in moon boots, Party in Your Parka's music will get your feet moving directly to the dance floor of the heated outdoor tent.
The first performer will be Clint Weaner from 2-5 p.m. Weaner, a northern Michigan import from Portland, Ore., is promoting his new studio album, "Drive Fast, Take Chances," and will be performing as a solo act.
From 6-10 p.m., The Broom Closet Boys will pump up the volume even more with popular covers that range from Red Hot Chili Peppers to Queen to Miley Cyrus. "Those boys are local favorites, they play all kinds of great old rock 'n' roll and current music too," Shaffran said.
If you're having too much fun to leave, the Leland Lodge is offering discounted lodging rates for the weekend (call the Lodge to inquire); but if it's just a day jaunt you're looking for, all of this fun can be had for just $10 per person, which includes two food or beverage tickets. And don't forget to wear your snazziest parka to vie for the top parka prize.
Party in Your Parka will take place on Jan. 21 at Leland Lodge, 565 E. Pearl Street, Leland. The party will run from 2-11 p.m. For more information, or to reserve tickets, visit lelandlodge.com or call 231-256-9848.
Kristi Kates is a contributing editor and freelance writer.
Trending
Moving Dirt And Stone
This year is taking a toll on me. I'm more sluggish. It's harder to get out of bed each morning. I have muscle pain that I...
Read More >>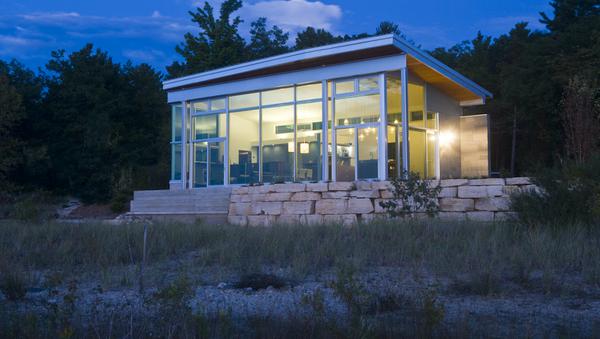 Northern Michigan Modern
From rustic log cabins to Victorian-style homes all the way to more traditional suburban-like developments, northern Michi...
Read More >>
Warts And All
Project 1619, a product of New York Times Magazine writers, is a potential public school curriculum that attempts to redef...
Read More >>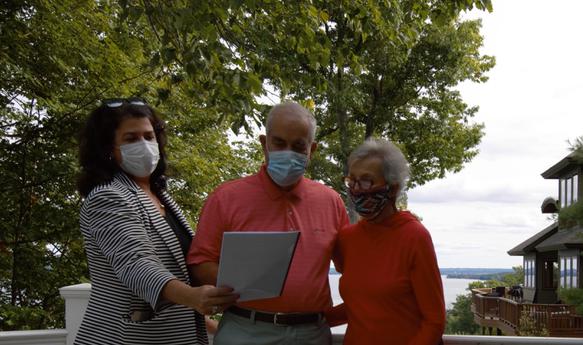 Pandemic Brings Even More Heat To A White-Hot Real Estate Market
There's a mad dash going on in real estate: companies bailing on their massive corporate office buildings, families ...
Read More >>
↑