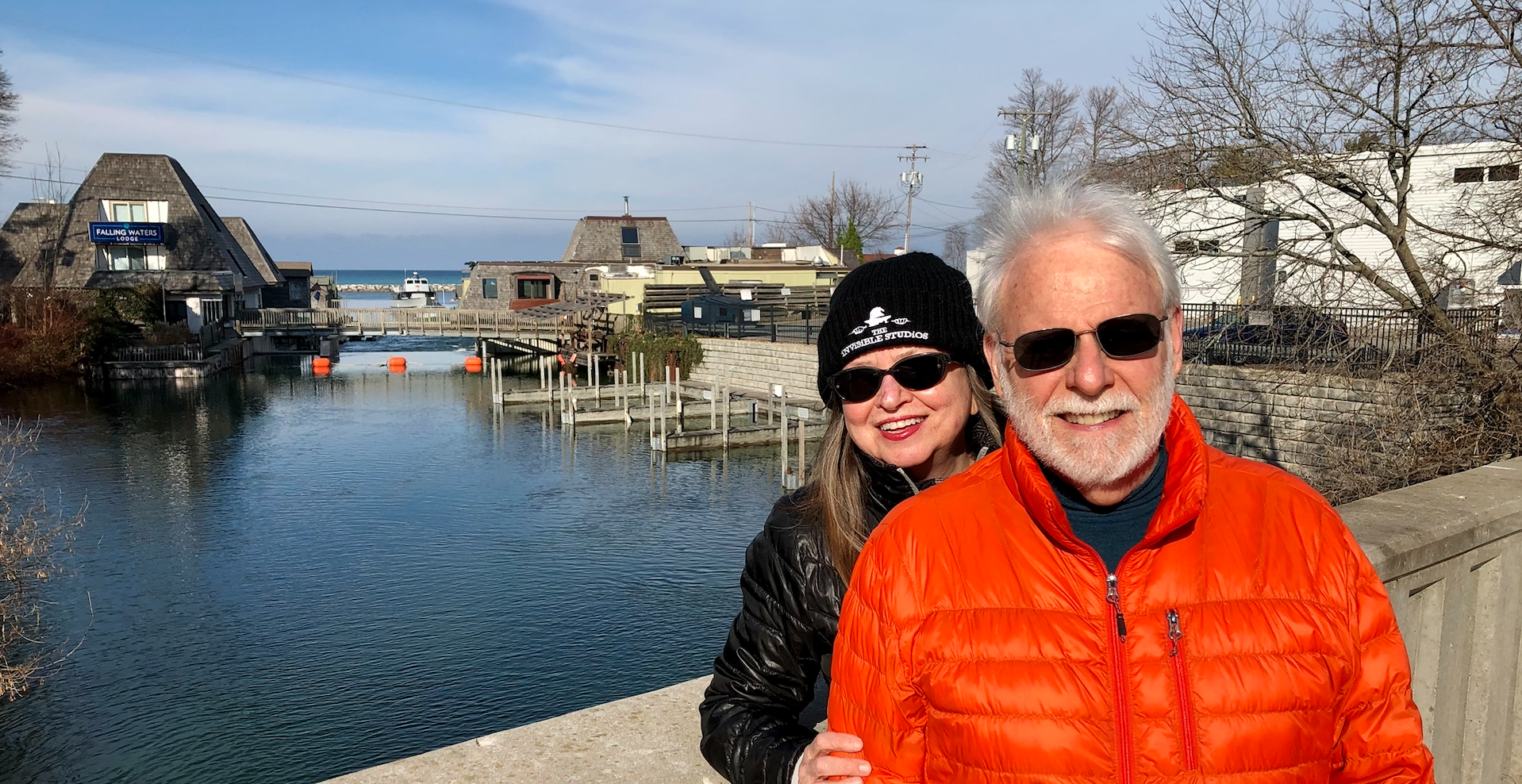 Leland Noir
The story of how one of the world's most popular true-crime podcasts — "Hollywood and Crime" — was invented and produced in Leelanau County.
Rebecca Reynolds and Jim Carpenter didn't listen much to podcasts when, four years ago, they decided to use their own money to produce one.
The Leland couple knew a lot about film, television, and theater — they've produced plays, television shows, and movies, including 2013's "The Girl on the Train" (not to be confused with the 2016 film of the same name that's based on the popular book by Paula Hawkins and starring Emily Blunt). The 2013 film, written by their longtime writing and producing partner Larry Bland, was an official selection at the Traverse City Film Festival that year.
Perhaps it was Reynolds and Carpenter's unfamiliarity with the then-nascent artform of podcasting that enabled them to reinvent the format. The couple launched a podcast franchise called "Hollywood and Crime," which was quickly picked up by the Wondery podcast network; their first series, "The Black Dahlia Serial Killers," is often credited with inventing the historical true-crime format that other podcasts emulate to this day: a blend of exhaustive historical research and dramatic reenactments tied together with suspenseful narration.
When "The Black Dahlia Serial Killers" was released in 2017, it debuted at No. 1 on the iTunes podcast charts. Since then, two more series the couple produce —"Young Charlie" and "The Wonderland Murders" — have done the same.
Reynolds and Carpenter hope the same for their next podcast venture under their "Hollywood and Crime" banner: "Death of a Starlet," which will debut on Wondery Plus Nov. 24 and will be available to nonsubscribers beginning Dec. 8.
Northern Express chatted with the couple from their home in Leland, where they've built their podcast empire and spent significantly more time than usual, thanks to the pandemic.
Northern Express: How did you get into podcast production?
Rebecca Reynolds: We started recording our first series for Wondery in Hollywood and West Hollywood the day after the 2016 election. And it was very traumatic. I mean, it was great to have that gig, and we were out there, and we were staying at a hotel, and we were gathered with all of our friends because we've lived and worked out there before. So, we were all gathered, and then we had to be in the studio the next morning. So, we will never forget the day after the 2016 election. "The Black Dahlia Serial Killers" dropped in 2017.
Express: And you've been at it ever since.
Carpenter: And your timing is really good because we're launching our new series this month. It's called "Death of a Starlet."
Express: Tell me about the new podcast.
Reynolds: This will be a surprise to you: 95 percent of our work we've always done while we're here in Leland. What we did before was, we would go out to Hollywood to record — like I mentioned with "The Black Dahlia Serial Killers" — because we use Screen Actors Guild actors and because it was more like a 1940s radio drama. But we can do most of it here.

In fact, we hired a local writer for "Death of a Starlet." You probably will recognize her name, Mardi Link. She wrote our newest series. We're very excited about that. It was wonderful working with her. We didn't know her before. I had attended one of her workshops at the Leland Library just because I was interested in her investigative reporting. And we were able to get her interested. And she was interested in the world of podcasting because, as you said, it's the going thing right now.
Express: What's the new series about?
Reynolds: It's about the death of Dorothy Stratton in 1980. There have been a couple of films about it. She was just a beautiful young girl from Canada who was noticed by Playboy, and she became a centerfold, and she became the Playmate of the Year in 1980. And she fell in love with film director Peter Bogdanovich, and he was shooting a movie with her. Unfortunately, she was married to a really wacko guy. And — do you want the spoiler alert?
Express: I think I remember this story now — yes.
Reynolds: She was just young and beautiful and starting to come into her own, and she just would not see the worst in anyone — especially her husband, who had a lot of issues. Even when she was going over there to ask him for divorce, everybody said, "No, you mustn't go over there. You know him. He's got a temper." But she felt compelled to do it herself, to go talk to him. And that was her big mistake. So that's what it's about.
Express: How involved are you in the production of a podcast like this? What is your role?
Reynolds: Well, we are the creators of the "Hollywood and Crime" series, and we're the producers of the shows. A producer is more a combo person — you know, you don't really have directors [in podcasts]. If you listen to "The Dating Game Killer" [a six-part series about one of America's most prolific serial killers], in the credits, it says written and directed by Larry Brand and produced by us, with our host, Tracy Patton. Larry Brand was our late writing partner, writer/directing partner. He died in 2019. He was my longtime writing partner since our first gig back in the '80s.
Express: I'm sorry to hear about your loss. How was it that you three went from making films together to making podcasts?
Reynolds: What you should know about this whole thing — I had never listened to a podcast, and Jim had listened to Marc Maron and some Terry Gross. But we had this idea, this "Hollywood and Crime" idea, that was sort of like "Law and Order." You know, it just had a ring to the title. We originally pitched it as a TV show to the ID channel.

We know people there, and they essentially said, "We're more about 'who done it' rather than 'why done it.'" And the 'why done it' was the part that interested us. Like with "The Black Dahlia": You may know the Black Dahlia [the nickname given to victim Elizabeth Short, whose graphic 1947 murder in Los Angeles gave rise to a media frenzy and years of public speculation yet remains unsolved]. But you don't know that during the same period of time, 12 other women were also murdered and mutilated, because the Black Dahlia got all the press. So, we just knew that was a good, rich premise. We decided to just produce the pilot on our own.
Express: And you then you found yourselves making a podcast before you really knew what a podcast was.
Reynolds: We hired Screen Actors Guild actors because I'm Screen Actors Guild, and we're union. And, you know, we put our money where our mouths were. And then our host had just met Hernan Lopez, [a former Fox television executive who founded and] is the CEO of Wondery. And he listened to it, and he bought it. I mean, so this was one of those amazing flukes, you know? The timing was just right, and all of a sudden, we had a podcast.
Express: Have podcasts taken over your focus?
Reynolds: They've taken over our focus for a couple of reasons. Ninety-five percent of our time we can be here [in northern Michigan]. We're not having to raise money to produce a film. And then, of course, by bringing Larry Brand on to write and direct, our team was all gainfully employed. And other opportunities were on the horizon. But that took the wind out of our sails when he died suddenly. And so, we've just been happy to continue as we are right now. I don't know what we might want to do next.
Express: Since you started "Hollywood and Crime," I think podcasting has kind of come of age, and it's become much more mainstream and something that a much wider segment of the public is aware of and is open to consuming as entertainment. Where do you see podcasts going in the future?
Reynolds: Wondery has become a powerhouse company, and "The Black Dahlia Serial Killers" was their first No. 1 show, but they have grown exponentially. The executives from Wondery came from television, and now they're feeding into television with "Dirty John" or "Dr. Death." Podcasts are a breeding ground, or a training camp, for stories that could become television. It certainly is a less expensive way to find out if something is working or not. The other thing I think is fascinating about podcasting is we were their first original series on Wondery, and there weren't a whole lot of podcasts out. As you know, now they're all over the place, and they're in every shape. There are people doing them out of their basement, in the garage.
["Dirty John" and "Dr. Death" are investigations into the medical malpractice investigations and true crime story of con-man John Meehan that began as podcasts and went on to be developed into TV shows. "Dirty John" was also a six-part series that appeared in and was produced in partnership with The Los Angeles Times newspaper. —Ed.]
Express: How did you guys end up living in Leland?
Carpenter: As a kid, I came up here because my grandparents had a cottage in Leland. So, at a certain point, we [Reynolds and I] were both in Kentucky. And I realized we can live anywhere to do what we're doing. And that's what got us up here. We bought our place in '94.
Reynolds: I had been living in L.A., and I was worried that my mother was getting old, and I moved back to Kentucky, which is my home state. She lived 18 years longer after I moved back there. And I was working from there, with Larry, mainly. And after we had bought our own place here in '94, we moved here full-time in '98. It was like, "Well, that was easy." Because every place I've lived is at least two flights from any place I've worked.
Express: Outside of the Wondery network, do you each have a favorite podcast?
Carpenter: Oh, that's a good question. I still enjoy listening to Mark Maron. He's gotten a little more mainstream than when I first started listening to him. And, I still enjoy listening to Terry Gross, because we rarely are around to get her live at noon on NPR. Another one that we discovered — we've been watching reruns of "The West Wing" on television — and there's a new podcast out, "The West Wing Weekly" podcast. It goes through episode by episode, so that's kind of fun to follow along with while we're watching the reruns.
Reynolds: Yeah, because I have to say, we don't have television. We just have Apple TV. So, with going through the election and the last debate and everything, in order to survive, we had to go to "The West Wing" reruns, only to find out that we weren't alone. One of our friends in Leland, they were going through it for the sixth time. And that's a bit excessive, but …
Express: You were seeking an alternate reality?
Reynolds: Exactly.
Carpenter: Survival.
Reynolds: I like the podcast "You Must Remember This." Karina Longworth is just great. But I have to be honest: I am a reader, not a listener. So like I said, I hadn't listened to a podcast, but I did listen to hers, because I wanted to go for some of the really good ones in our genre.
Express: Is there anything else you'd like to add about podcasting? Any final thoughts?
Reynolds: I think it's a wide-open field, which is encouraging. You know, when I started making movies and TV, the price-line was high. I mean, an indie film, you couldn't buy the film stock for less than $50,000, and now you can make three films for that. But podcasting is the easy ballgame to get into. It's just finding your audience, finding some sponsors and — like anything else — believing in your idea. And I think what happened with us is we believe so much in "Hollywood and Crime." We hardly ever put our own money into anything. And this was the one that was so good, we decided, "We're putting our own money in this." We didn't try to raise any money. And, you know, we got into a world that's been on the rise ever since.
Trending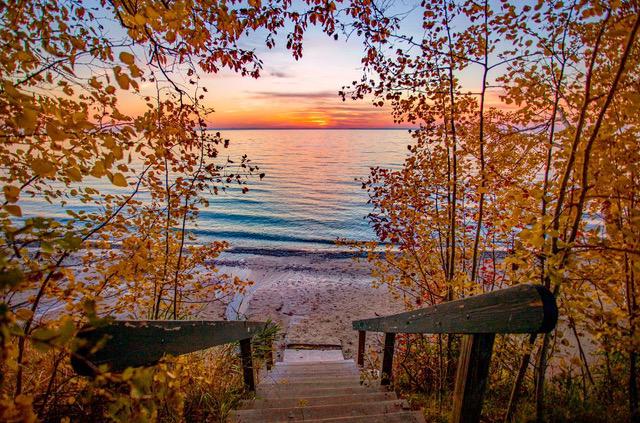 Cruisin' the Breezeway
Fall into East Jordan during the 15th Annual Autumn on the Breezeway! Choose from three different dates: Sept. 30, Oct. 7,...
Read More >>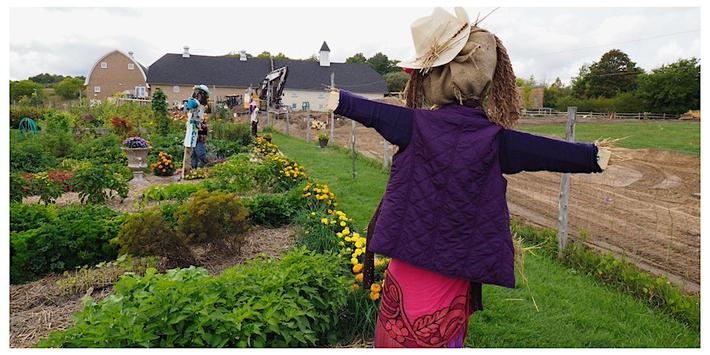 Scarecrow Szn
It may not be "spooky szn" (as the kids call it) just yet, but it does seem like it might be scarecrow szn. Th...
Read More >>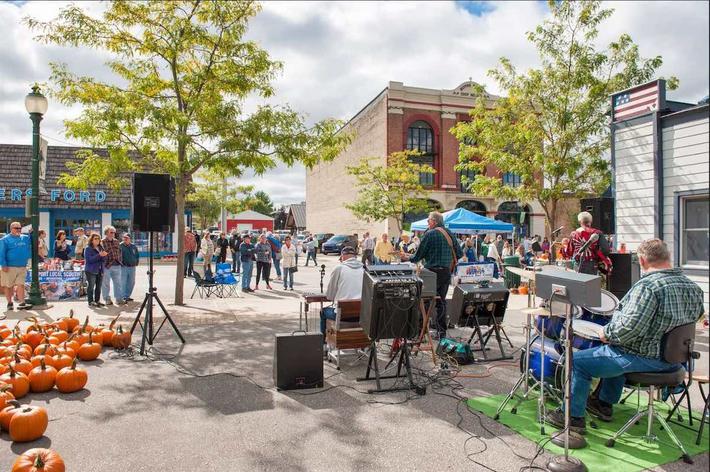 Celebrate the Harvest in Boyne City
Welcome to the season of harvest festivals! The days are getting shorter, the nights (and days) cooler, and it's tim...
Read More >>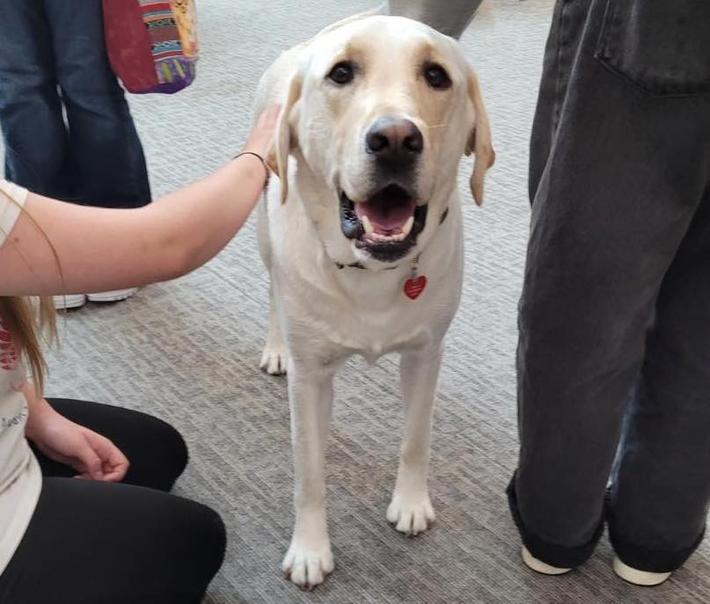 Pups on Campus
Traverse City West Senior High has brought on a very good boy as their newest staff member for the 2023-24 school year. Me...
Read More >>