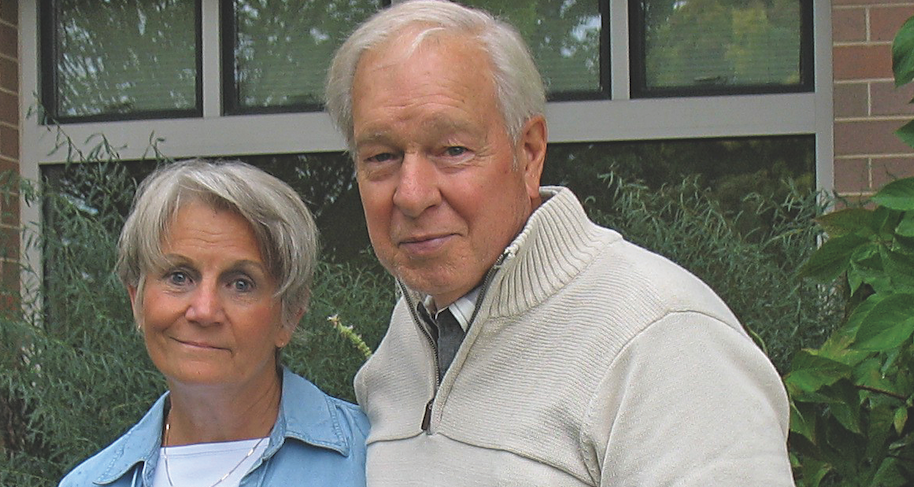 Life is Beautiful
Waiting on an organ donation isn't.
By Al Parker | Oct. 13, 2018
The concern rises in Bernadette Oesterling's voice as she talks about her husband Gene's medical dilemma.

"We're trying to get people's attention," she said. "I'm searching for a way and a place to begin about a very personal and intimate request. My husband is in need of a kidney transplant very soon. We are not sure what caused this declining kidney issue, as he led a very clean life. He never experienced a hospital stay in all of his life until this year and is now facing a life-threatening circumstance."

Both of Gene's kidneys are inexplicably failing, and he needs a living transplant as soon as possible.

Gene's situation isn't rare; there are several patients in northern Michigan who require an organ transplant. But like all of them, any movement to the top of the transplant list will require additional movement — to one of the state's transplant centers or out-of-state — for the critical care transplant surgery and recovery requires.

Neither McLaren Northern Michigan or Munson Healthcare perform organ transplants from either living or deceased donors. Both, however, work in conjunction with Gift of Life, Michigan's only federally designated organ and tissue recovery program.

"Gift of Life Michigan often flies specialized surgeons and surgical teams to recover donated organs in northern Michigan," said Kathi St. Pierre, RN, MSN, clinical nurse manager at McLaren Northern Michigan in Petoskey. "The surgical teams then return by flight to the location of the patient requiring a transplant. Many of the patients awaiting organ donations throughout the state require very specialized care to prepare for and recover from transplantation surgery. Large university/teaching hospitals provide the ideal level of care for these patients."

Based in Ann Arbor, Gift of Life provides all services necessary for organ donations in the state. It's a non-profit that works 24-hours a day across Michigan as a liaison between donors, hospitals and transplant centers.

"There are nine transplant programs in the state — located in metro Detroit (including Ann Arbor) and Grand Rapids — out of roughly 176 hospitals" explained Tim Makinen, communications director for Gift of Life. "The vast majority of hospitals do not have a transplant program … . Typically the doctors who do transplants are located close to the transplant centers. People from all over the state receive transplants; they just need to be able to get to a center when an organ becomes available."

Gift of Life was incorporated in 1971 by transplant surgeons to provide a network for sharing kidneys. Today, it recovers more than 900 organs every year for transplantation from 300 or more donors, saving hundreds of lives. Bone, skin and other tissue is also recovered, helping to significantly improve the lives of thousands of badly injured and ill recipients.

It also maintains the Michigan Organ Donor Registry, in partnership with the secretary of state's office. The registry is a confidential database of Michigan residents who have expressed their desire to someday help others by becoming an organ, eye and tissue donor.

Most organ donations take place after the donor has died. But some organs, including kidneys, can be donated while the donor is alive. Nearly 6,000 living donations take place each year. That's about 40 percent of all organ donations.

"Should my husband have to wait for a deceased persons' kidney, the time frame is five to seven years on the waiting list," said Bernadette. "His kidney function is about 15 percent, so the wait list most definitely does not fit his need. If there is anyone who may consider being a living donor, we would be deeply indebted to you."

Gene is listed with the national organ transplant registry and is waiting and praying to be matched with a living donor. Organs are matched to patients based on a number of different factors, including blood and tissue typing, medical need, time on the waiting list and geographical locations.

According to organdonor.gov., the kidney is the most frequently given organ from a living donor, whose remaining kidney is still able to function properly and remove waste from the body.

Bernadette — "Bernie" to her friends — and Gene were high school sweethearts at Wayne Memorial High School in suburban Detroit. Soon after graduation they wed and moved north. For 15 years, Gene drove a truck for Team Elmer's. Now the Oesterlings live south of Suttons Bay in rural Leelanau County and have shared married life together for 53 years, raising a son and daughter. They cherish time spent with their five grandchildren and one great grandchild.

It was during a routine physical exam that Gene learned his kidneys weren't working properly. The couple went to a kidney specialist, but there was no indication of why his organs were failing. "He always ate healthy and was very physically active," said Bernie. "He didn't smoke, never even drank coffee."

After the diagnosis, the Oesterlings registered through the University of Michigan and attended a day-long class on organ transplants. They learned about the surgery, the psychological effects, the financial aspects, and more during the session.

Every two months Gene gives blood locally to be tested and every six months they return to Ann Arbor so Gene can be examined in person. "My kidneys are operating at 15 percent," he said. "At 10 you need to go on dialysis."

But Gene recently had cardiac surgery to clear up a heart problem — and that makes dialysis a risky proposition for him.

"We wait and pray," said Bernie. "We hope to get an email or phone call that says 'We've got a match for you.' I've never, not felt positive. I just know something is going to work out for us."

For more information on organ donation, visit www.giftoflifemichigan.org or contact U of M at (800) 333-9013 or twalder@med.umich.edu. To reach out directly to the Oesterlings, email groesterling@gmail.com.

Transplant Facts
• 115,000 men, women and children were on the national organ transplant waiting list through 2017.
• Every 10 minutes someone is added to the waiting list.
• 34,770 organ transplants were performed in 2017.
• 20 people die each day waiting for a transplant.
• 95 percent of U.S. adults support organ donation, but only 54 percent are signed up as donors.

Trending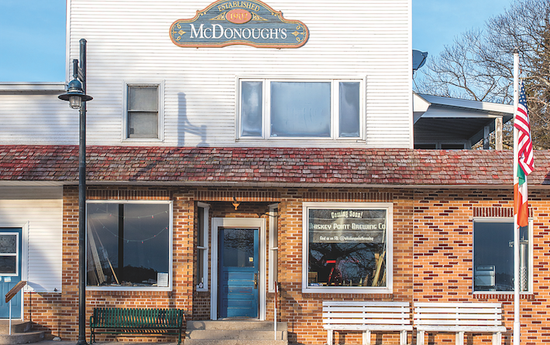 Welcome to Michigan's Most Remote Brewery
After years of planning and honing his beer-making skills, this spring, Patrick McGinnity plans to open Beaver Island&rsqu...
Read More >>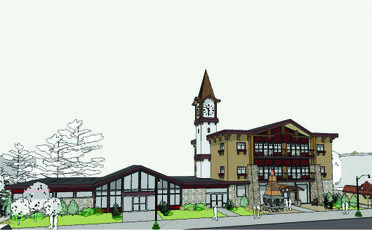 Gaylord: A boomtown Up North
Gaylord native Gary Scott had moved to Indiana, where he and some partners started a business to invest in distressed prop...
Read More >>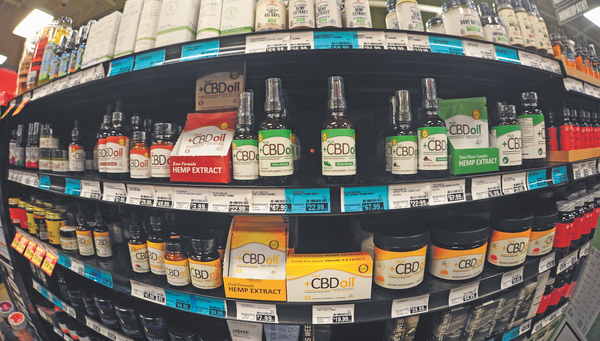 CBD Laws: Dazed and Confused
The sign outside of Family Video in Kalkaska lets drivers know the store has more than just movies. The sign reads: &...
Read More >>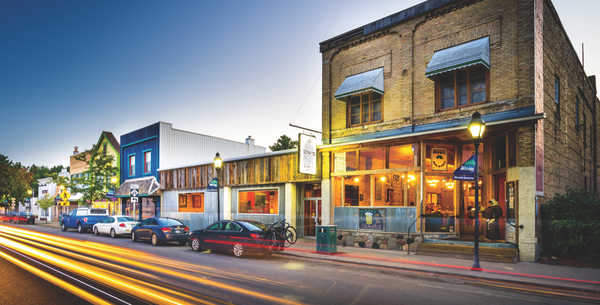 Small Up North Towns on the Rise
Spotlight on Bellaire (pictured)Seems Traverse City isn't the only place in the region making those "Best...
Read More >>
↑