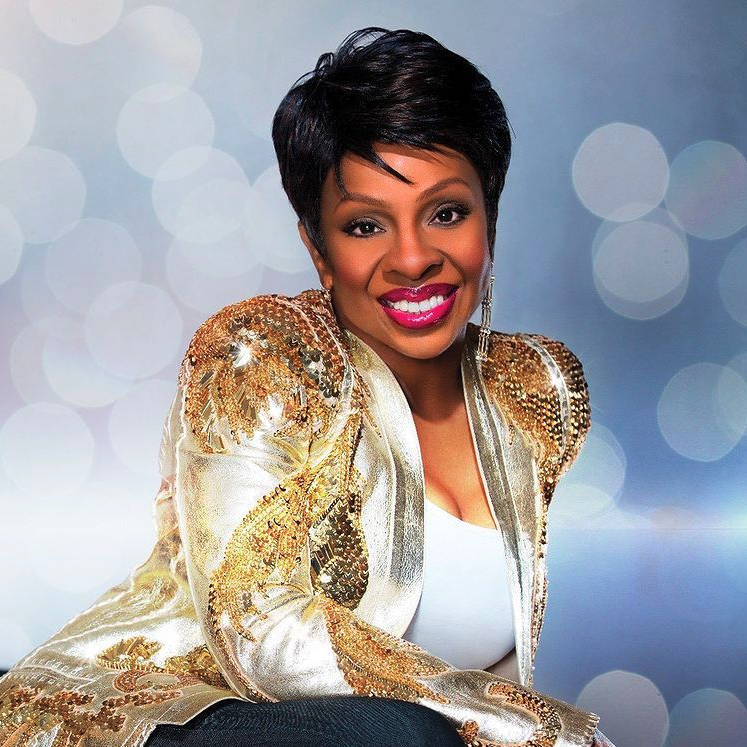 Live and In-Person Performances at GLCFA are Back — and Big
Bruce in the USA, Gladys Night, Pink Martini, comic Ryan Hamilton, and more coming this summer
In the good old summertime, people used to gather, enjoy one another's company, and do things. One of the things they'd do was go to concerts. Then 2020 happened, and everything changed.
At Great Lakes Center for the Arts, like every other venue, that meant the season's shows were canceled and the auditorium went dark. That was then, and this — a new season, with vaccines, social distancing, and masking — is now. Artists are touring, and venues are once again opening their doors.
For the facility at Bay Harbor south of Petoskey, that means a new slate of concerts. Some of them are events that were previously announced and have been rescheduled. Others are return visits by artists who have performed there in the past, while some will be making their first visits to the area.
"We're going to try Plan A. This may change," said Alexandra Myers, the marketing director for GLCFA. Indeed, everything is subject to change. That's how we got here in the first place.
Myers said some of the lessons learned last year are reflected in the arrangements for this year. That includes social distancing and masks for attendees, touchless ticketing, a thorough cleaning of the auditorium prior to and following each performance, and again hosting an event outside. "Last year we had an outdoor happy hour on the center's front porch. It went very well," she said.
With that in mind, the center is kicking off the season with another show on the center's front porch. "Max von Essen is a great entertainer, and it's fun to be outside. We're crossing our fingers for good weather," she said.
When asked what they look for in creating a schedule, the first thing Myers said relates to the pandemic's challenges. "Who's touring, who's comfortable" with an indoor setting, she said. Then it's balancing the schedule with a number of different acts. "A wide variety, (so we have) something for everyone. The mix is very important. And affordable tickets."
June 19
Outdoor Season Kickoff with Max von Essen and Billy Stritch
Tony, Grammy and Drama Desk nominee Max von Essen with award-winning composer, arranger, vocalist and jazz pianist Billy Stritch in a standards-based show. Broadway World praised von Essen "for having found the perfect balance between modern Broadway star and golden age elegance." In addition to a 25-year collaboration with Liza Minnelli, Stritch has toured as pianist and musical director for Tony Bennett and others.
June 26
Bruce in the USA
The show was born on the Las Vegas Strip in the winter of 2004. AXS TV dubbed it "The World's Greatest Tribute to Bruce Springsteen & The E Street Band," and the group performs a note-perfect rendition of a Springsteen concert.
July 2
Naturally 7
The seven members of Naturally 7 transform their voices into instruments, effortlessly producing music of any genre. Quincy Jones went so far as to declare Naturally 7 "the future of vocal music."
July 10
Gladys Knight Gala
The fundraiser gala for the center features the "Empress of Soul," a seven-time Grammy winner (pictured above), and member of the Rock and Roll Hall of Fame and the Vocal Group Hall of Fame.
July 17
Vanessa Williams
Celebrated actor, dancer, and singer Williams has had hits on the Billboard charts as well as on stage and screen.
July 22
Ryan Hamilton
Named one of Rolling Stone's Five Comics to Watch in 2012, Hamilton has made numerous appearances on late-night TV, where his material includes everything from hot air balloons to the absurdity of his own wholesomeness.
July 24
Kurt Elling
The preeminent jazz vocalist is a perennial poll winner and Grammy nominee, having won two of the latter among a slew of other awards. He's sung everything from standards to King Crimson and Stevie Wonder.
July 30/31
Pink Martini
A returning favorite, the expansive oeuvre of this assembly ranges across the classical, pop, jazz, and Latin traditions.
Aug. 6
Brian Stokes Mitchell
The actor and singer with a powerful baritone won a Tony for "Kiss Me, Kate."
Aug. 13-15
"Always, Patsy Cline" musical
This tribute to the legendary country singer who died at age 30 in a plane crash is based on a true story about her friendship with a fan from Houston. It features many of her hits.
Aug. 17
ChaoJun Yang
A graduate of Interlochen Arts Academy and the Bard College Conservatory of Music, pianist Chaojun Yang performs everything from pre-Baroque to 21st century.
Aug. 2
Michael Feinstein
Musical archivist, champion of the Great American Songbook, and cabaret favorite Feinstein is perhaps the prime interpreter of Gershwin.
Aug. 28
Paul Taylor Dance Company
Paul Taylor helped shape and define America's homegrown art of modern dance from 1954 until his death in 2018. The company he founded continues that tradition.
Sept. 5
Tanya Tucker
Country star Tucker makes a return appearance at GLCFA.
Sept. 12 Denyce Graves
The celebrated mezzo-soprano has performed in opera houses across the country and for the president, vice president, and Supreme Court, as well as children's TV.
Oct. 2
Thompson Square
Country duo Thompson Square, the husband-and-wife team of Keifer and Shawna Thompson, has recorded several country chart-toppers.
Oct. 9
BB King Blues Band
Continuing the tradition of the King of the Blues, the band features BB's daughter Claudette King and Michael Lee, semi-finalist on The Voice.
Keep in the loop: Other shows may be added, including one focused on kids and learning, like the recent magic-meets-science comedy performance by Dr. Kaboom. For tickets and more information, go to www.GreatLakesCFA.org.
Trending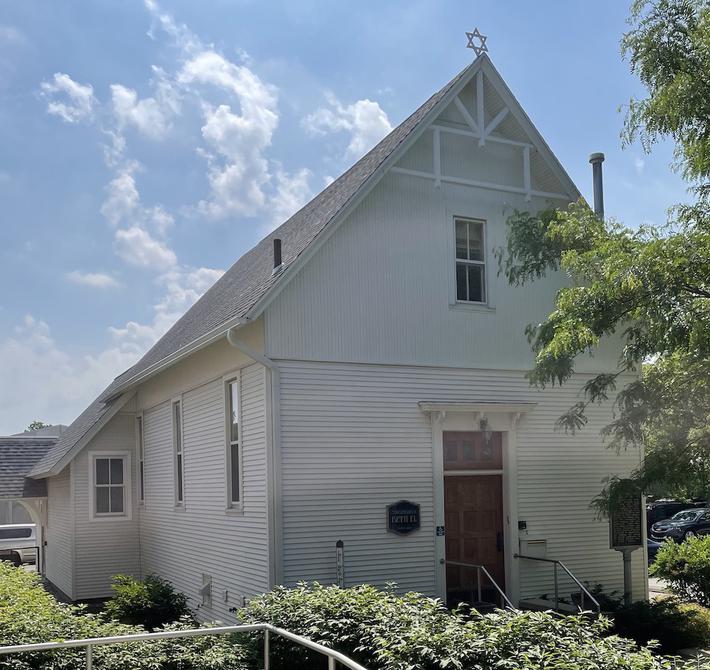 Traverse City's Jewish Community Holds a Sacred Gem
It might be small in numbers, but Traverse City's Jewish congregation is rich in history. One needs to look no furth...
Read More >>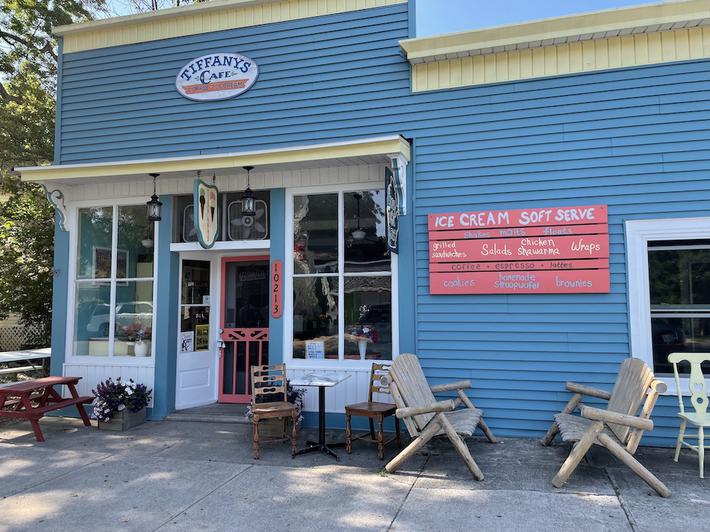 Tiffany's Ice Cream & Little Finger Sandwiches Café
Tina and Mark Dunphey know better than to mess with a good thing. "This has been Tiffany's for over 40 years...
Read More >>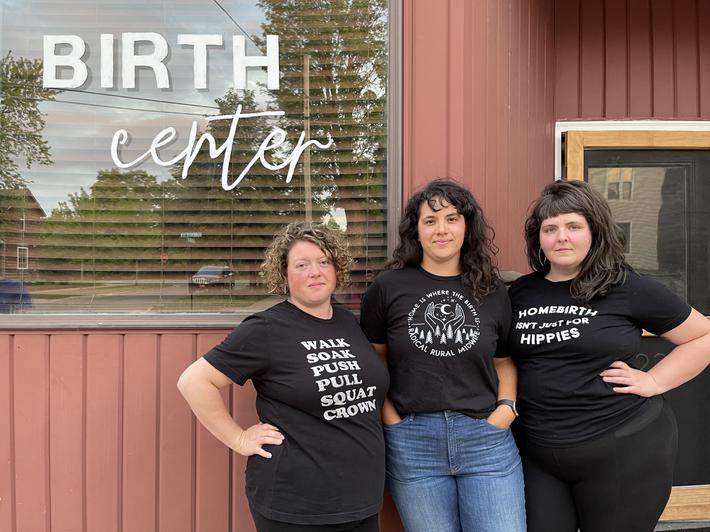 Labor of Love
It takes a lot of confidence to launch a new service-oriented business during a pandemic when the national mantra urges fo...
Read More >>
Shoring Up the Public Trust, Not Seawalls, During High Waters on the Great Lakes
"And it never failed that during the dry years, the people forgot about the rich years, and when the wet years retur...
Read More >>
↑