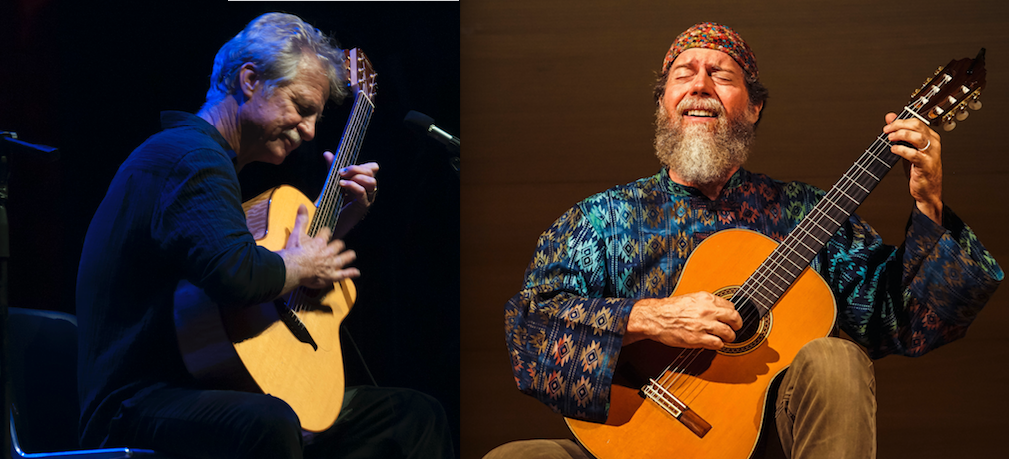 Local John Wunsch Brings Two Guitar Legends to TC
12 strings of zen
Ten fingers. Twelve strings. Nylon and steel, melodies and magic. Alex de Grassi and Andrew York will fill Milliken Auditorium with music from their guitars Oct. 14.

Though well-known for his recordings and performances on steel six-string, de Grassi didn't start there.
"Everybody encouraged me to play trumpet. I took lessons. I liked it but didn't love it," he said. His older brother had a guitar, and de Grassi picked it up. "After two weeks, it was pretty clear that no, that's mine."
Initially influenced by folk and blues, from Mississippi John Hurt to Peter, Paul and Mary and Simon and Garfunkel, he soon began to get into the world of acoustic guitar masters such as Leo Kottke, John Fahey, Bert Jansch and John Renbourn.

de Grassi released his first album, Turning: Turning Back,in 1978 on his cousin Will Ackerman's new Windham Hill label. His recordings, along with those of Ackerman and especially George Winston, helped the label become a success, blending the acoustic sounds of folk, jazz, and classical in a stew which earned the moniker "new age."

"Will, then me, then George and Michael [Hedges] — it turned into a thing," said de Grassi.

Not that he really embraced the term. "[New age] means different things to different people. It's music that's intended for relaxation or meditation or Reiki, all the way to Philip Glass and Tangerine Dream. It doesn't have a lot of meaning for me," he said. "I always just called it solo guitar or solo steel string guitar."

Over the course of his career, he's collaborated with folk musicians from Chile, innovative bassist/keyboardist Patrick O'Hearn, symphonies, and a trio with bassist Michael Manring and percussionist Chris Garcia.

York's path was a little more straightforward. His father was a folk guitarist, and his mother was a singer; York grew up playing guitar, focusing on both classical and folk music. He earned a bachelor's degree in music at James Madison University in Virginia and a master's at the University of Southern California.

He began composing for guitar, and his compositions, which typically mix classical music with folk and rock elements, have attracted some of the foremost classical guitarists in the world, including John Williams and Christopher Parkening. His first recording came out in 1989, and he spent two decades with the Los Angeles Guitar Quartet, both performing and writing compositions for the group.

He won a Grammy with the LAGQ and enjoyed his tenure there, but as a composer and improviser he found himself wishing for more. Eventually he gave notice and left the quartet. "I was with the group a long time — it was really great. I'd reached any goal I'd imagined, and I needed another outlet and gave them a year's notice."

Eventually, one of those other outlets became a duo with de Grassi. "I love playing with Alex. We have a similar sensibility. He's a lovely human being," said York.

de Grassi returns the compliments. "I enjoy playing with Andy. He is one of the finest composers and performers on the classical scene today."

York said the two had become acquainted and hit it off personally and musically. "I'd left the quartet and he was looking for new avenues. We'd met in Germany and crossed paths at festivals. He had an approach similar to mine, and we stayed in touch. He started writing amazing, fresh pieces," said York.

In concert, each takes a solo set, then they play together. Ten fingers. Twelve strings. Their performances encompass original compositions, improvisation, and arrangements of standards and pop songs, presenting a diverse musical landscape.
"There's more space, a thicker texture, a lot of possibilities to stretch out, some with improvisation," said York.

"If you like classical acoustic guitar you should definitely come to the concert," said de Grassi. "If you've never heard steel string and classical guitar together … the interaction is indicative of where acoustic guitar is going. Nylon and steel, two different worlds just starting to come together. There's a lot of music in 12 strings."

The concert is being sponsored by Strings By Mail and its owner, John Wunsch, himself a guitarist with several recordings under his belt. He said the opportunity to see and hear them together was an opportunity he couldn't pass up. "I got involved in sponsoring this concert because I could not wait to see Alex and Andy create music together, and I knew their talent would be appreciated by others in our area," Wunsch said.
"All of the 60 or so different guest guitarists I hosted in my 20 years teaching and producing concerts were tremendous talents. But Alex and Andy stand out for also creating unique, high quality original material.Many guitarist composers allow the instrument to constrain their style, but that is not the case with either of these artists, so the potential for them to break boundaries is extremely high."

The performance is set for Sunday, October 14, at 4pm in Milliken Auditorium of the Dennos Museum Center. Tickets are $30 in advance at MyNorthTickets.com and $40 at the door.

Trending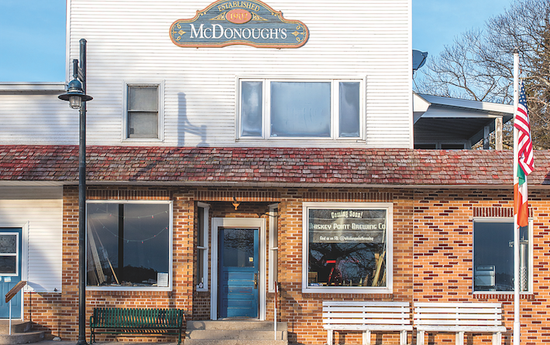 Welcome to Michigan's Most Remote Brewery
After years of planning and honing his beer-making skills, this spring, Patrick McGinnity plans to open Beaver Island&rsqu...
Read More >>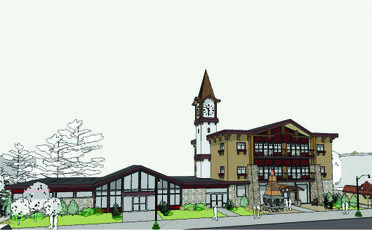 Gaylord: A boomtown Up North
Gaylord native Gary Scott had moved to Indiana, where he and some partners started a business to invest in distressed prop...
Read More >>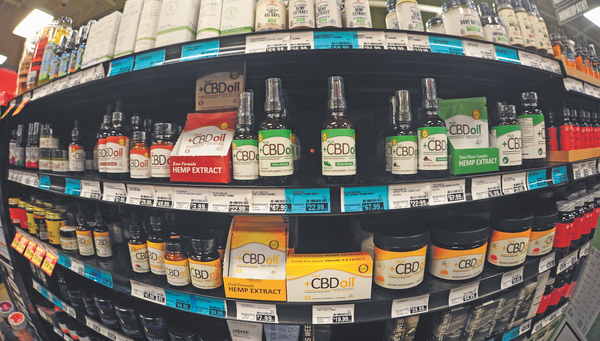 CBD Laws: Dazed and Confused
The sign outside of Family Video in Kalkaska lets drivers know the store has more than just movies. The sign reads: &...
Read More >>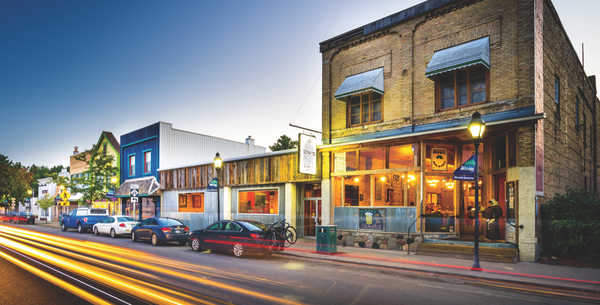 Small Up North Towns on the Rise
Spotlight on Bellaire (pictured)Seems Traverse City isn't the only place in the region making those "Best...
Read More >>
↑