Local Music: Cookin' Up the Jams with The Real Ingredients
Petoskey pair mixes up funk, folk, and fun, resulting in a rockin' recipe of sound that they're taking across all of northern Michigan this summer.
MEET THE BAND
There may be only two "ingredients" to this band, but boy, do they know how to put together one heck of a musical stew. Sean Miller handles the guitar duties, while Traven Michaels mans the saxophone. Both men sing and play percussion, and they go way back.

"We became friends at Petoskey Middle School, and started hanging out more often," Michaels explained. "We were also in jazz and marching band together through high school; we were both passionate about playing music." Miller took part in the Petoskey Steel Drum Band as well, while Michaels was determind to take his own music outside of the band room.

"We used our shared enthusiasm and joined a band with a number of our friends," Michaels said. "That band evolved into a four-piece that was the original The Real Ingredients." The band dissolved briefly when both friends went to college; but they reunited and pared their lineup down to just the two of them. They've now been a band officially for two years.
YOU MIGHT HAVE HEARD THEM
And they might be one of the hardest working bands, too.
"Over the last two years I think we have played in almost every venue across northern Michigan," said Miller. "That includes Beards Brewery, City Park Grill, Stiggs Brewery, Mackinaw Trails Brewery, 7 Monks Taproom, all our local farmers markets, Pierson's, Boyne Country Club, Grand Traverse Yacht Club, Snowbelt Brewery and more."
For, the upcoming summer season, they're not slowing the pace. The Real Ingredients have a whopping 40-plus gigs already booked, spanning from Petoskey to Traverse City to Holland and across the state.
THEIR INSPIRATION
When The Real Ingredients started, the band's goal was simply to write some new original material together, focusing on upbeat folk, rock, and funk.
"Beyond that, we just wanted to get one gig," Miller said. They accomplished both of those goals early on, notching the second toward the end of their first summer as a band when they got a gig in Harbor Springs playing to some family members and friends. As their audience expanded, so has their repertoire. The band focuses on a mix of half original tunes and half covers.
While fans old and new can find the band's music on Facebook, the pair are working on a way to get even more of their originals into their fans' hands.

"We are currently working on a four-song EP here in Petoskey," Michaels said. "We hope to finish it before this summer, to have music readily available for people to grab at our upcoming performances."

This first EP is something they plan to use as more of a promotional device; they don't plan on charging for the EP other than by putting a tip jar out.

"Some current goals of ours are to spread our music and build our fan base," said Michaels. "But for those interested, we do also have stickers and a handful of T-shirts that will be available at our upcoming shows."
FARM FRESH
When you hear the band's name, the first thing that springs to mind most often is food. And The Real Ingredients twist that to their advantage.
"Our catchphrase is that we play music that's 'funky, folky, fun, and farm-fresh," Michaels said. The name came to the band after hanging out together for a few weeks, over — you guessed it — a meal. "We were all sitting around Sean's table eating tacos, and saw that the salsa was made with 'the real ingredients,' he continued, "and now we definitely use puns based upon our name!"
FUTURE INGREDIENTS
"Obviously, we've achieved our original goals," Michaels said. "But we've come up with more goals to push ourselves even further." After finishing up that EP, they've got even bigger studio ideas to aim at. "We've got a full album slated for a year from now, featuring more of our original songs," Miller said. "Other than that, we hope to play a far across the state as possible, and also to get into more festivals next year. We just want to keep playing music and doing what we love.

For more information on The Real Ingredients and their summer shows schedule, visit them on Facebook at facebook.com/realingredients.
Trending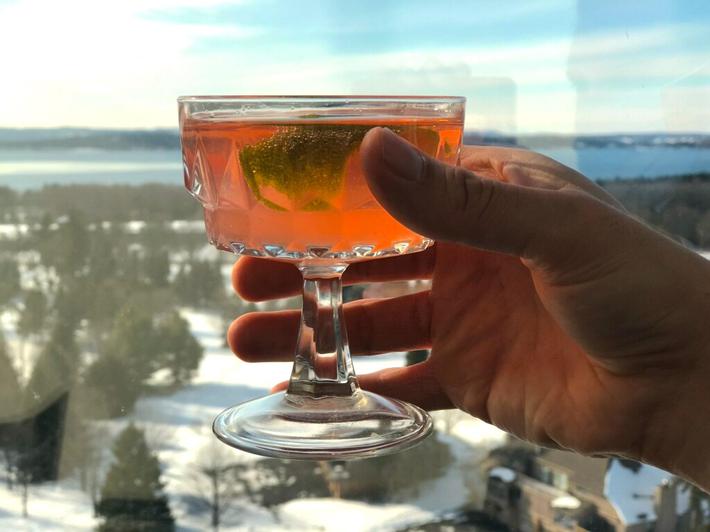 Tiny Pink Bubbles
Hey, ladies, do we have the pink drink for you: Aerie's Tiny Pink Bubbles. With a taste and body as delicious as its...
Read More >>
The Power of Our Example
Every new president faces a daunting array of problems, but 2021 will go down in the history books: Our country is under s...
Read More >>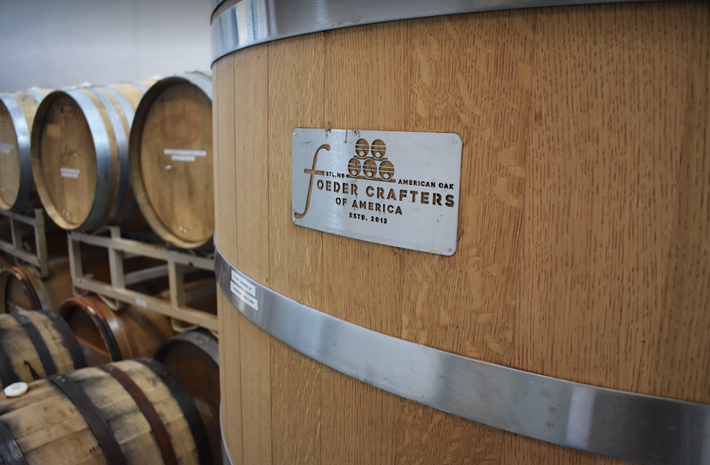 Getting Wild with the Foeder
Drinkers with a discerning eye may have noticed a couple interesting-looking wooden containers in the back of Traverse Cit...
Read More >>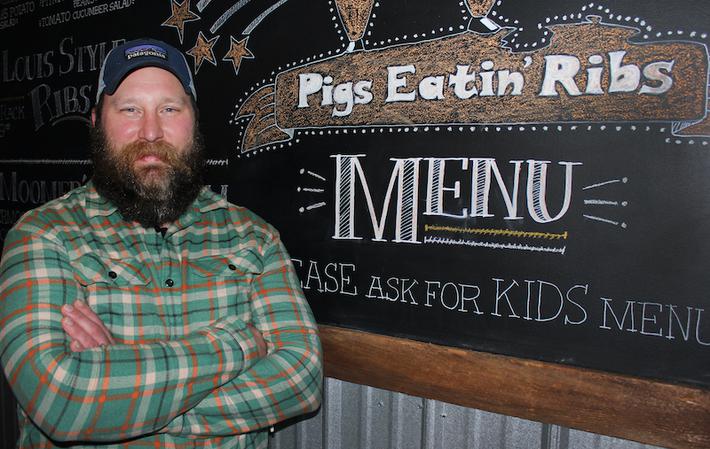 Charlevoix's Pigs Eatin' Ribs
By 2008, Charlevoix Chef Adam Kline had seen and tasted enough. The Northern Michigan food scene had stagnated, he said, i...
Read More >>
↑