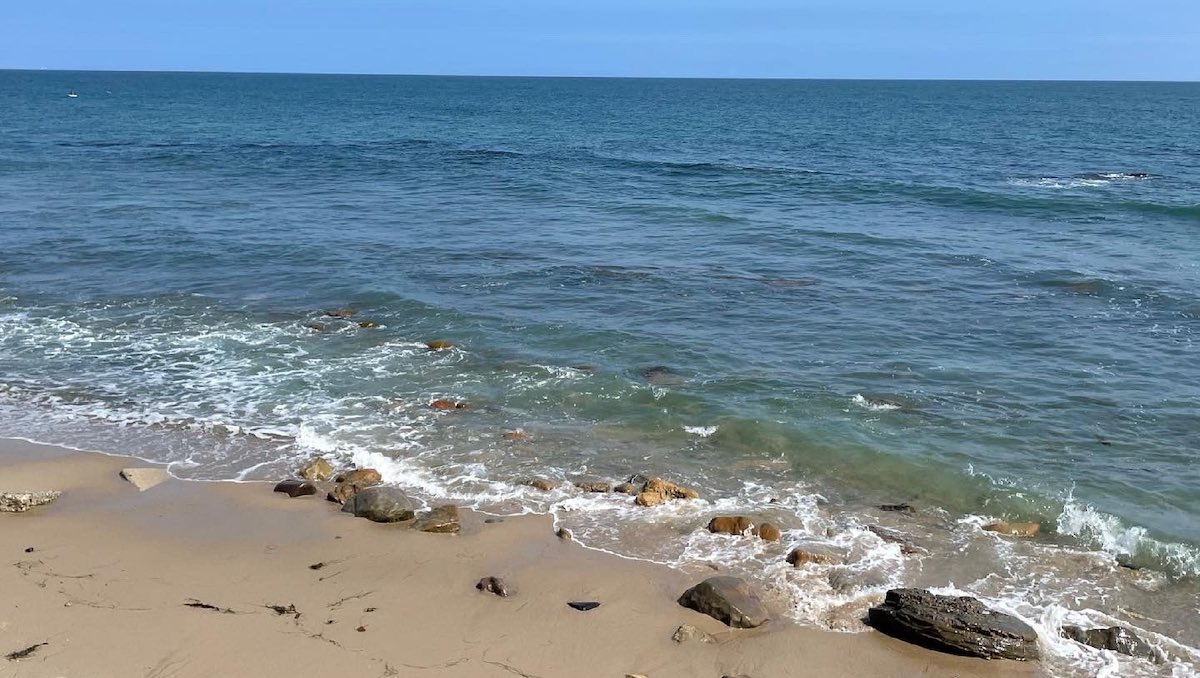 Locals' Summer
How four locals are planning to spend the window between the summer rush and cool fall weather
Take a breath, northern Michiganders. We made it.
Labor Day weekend may mark the end of summer for many, but it's only the beginning of Locals' Summer for those lucky enough to live here year-round. The weather is still favorable for outdoor activities, your favorite bar or restaurant just got easier to get into, and…is that a good parking spot open?
While we love our friends from out of town coming to visit, we're grateful for less hectic days and time to drink in all of the things we didn't do enough of over the last few months. Northern Express talked to some friendly local faces around town to see how they'll enjoy their second wind of summertime.
Joel Beckham, Bartender at The Parlor in Traverse City
"[I'll be] working," Beckham initially answers with a grin. He's the creator behind lots of your favorite Parlor cocktails, and the summer was filled with serving plenty of them. As the season shifts, Beckham plans on playing with more cocktail recipes—try the BitterSweet or Cherry Chapstick cocktails—with his free work time.
Off the clock, he's looking forward to getting outdoors. "I'm going to be disc golfing at Hickory Hills. It's a nice way to spend time outside with friends. Some fun nature trails in that area are really great to explore."
Indeed, the course at Hickory Hills is loved by avid disc golfers all over the state for its varied terrain, seclusion in nature, and elevation levels. Not a frolfer? Beckham recommends exploring the hiking trails at Hickory instead. Wander through hills, meadows, and woodlands on the unpaved trail system. This local go-to is located on Traverse City's West side at 2000 Randolph St.
Seeking a few other disc golfing spots? Try Log Lake County Park and Campground in Kalkaska, Wild Haven Disc Golf Resort in Manton, Mt. McSauba Recreation Area in Charlevoix, or St. Ambrose Cellars in Beulah. (The latter comes with the bonus of being on-site at the meadery!)
Miles Prendergast, Musician from Jack Pine
"Definitely travel," says Prendergast of his shoulder season plans. After a summer booked with performing shows throughout the region, Jack Pine has some studio time planned for new music being released next year, but in between, Prendergast looks forward to having some downtime.
"I'll head out and infiltrate other towns. Most of the time, it's camping or backpacking. I like the cooler weather coupled with knowing there's imminent change on the way."
Need some fall-ish camping inspiration? With sites along the Boardman River, Sheck's Place is a relaxing place to camp close to the comforts of Traverse City. Relax in a camp chair with a cold (or warm) drink, a book, and soothing sounds from the flowing Boardman. Petoskey State Park is also a great option, steeped in lush woodlands and in close proximity to Lake Michigan for a last dip before September comes to a close.
And last but not least, the Platte River Campground in Honor, part of Sleeping Bear Dunes National Lakeshore, offers its stunning views well after the crowds are gone. Pro tip: Platte will be closed for the month of May in 2024 due to some necessary updates, so reservations won't be available until June 2024. Make this extra fall time count!
Jean Derenzy, CEO of Traverse City's Downtown Development Authority
With each passing summer, downtown Traverse City seems to grow livelier. This summer was no exception. With the return of the first Friday Night since 2019, paired with other favorite events like the Street Sale, Sara Hardy Downtown Farmers Market, and lots more, Derenzy and the DDA team have had their hands full.
"Now that the busy summer season is over, I like to reconnect with downtown merchants," says Derenzy. "It's a little easier to linger in all the unique shops and restaurants downtown offers. It also means our office is hard at work on planning for our fall and winter events."
As far as downtown TC highlights go for the next few weeks, the Sara Hardy Downtown Farmers Market runs through Oct. 29, offering plenty of time to enjoy the fall harvest. And the Michigan vs. Michigan State tailgate will be hosted outside at the Rotary Square on the corner of Union and State on October 21. The game will be on a projector, with snacks and drinks available for purchase.
Brighid Driscoll, writer at Northern Express
What are we looking forward to here at Northern Express? Beach time. The hot weather is mostly gone, but that's not the only way to enjoy some time on the sand. If you can't work on your tan while devouring that final beach read—our favorite way to spend an afternoon—opt for rock hunting instead. Van's Beach in Leland is known for being a great place to spot Leland Blue stones, and Maple Bay Beach is a mecca for gorgeous finds, including our region's calling card: the Petoskey Stone.
And speaking of Petoskey, the folks up at Grandpa Shorter's Gifts—the go-to for when you can't find stones of your own—have some handy tips on their website for finding Michigan's hidden gems. That includes bringing a scooping device like a ladle, slotted spoon, or sand dipper to save your back; wearing dishwashing gloves to keep your hands dry and warm; and opting for a hat instead of sunglasses on a bright day, since it's harder to catch those elusive rock patterns from behind your lenses.
But their best advice for this time of year? "The best time to find rocks is during or after wild weather, when the wind has turned over the floor of Lake Michigan in crashing waves. Rockhounds head out on rainy days because the rocks are wet, and the beaches are empty. The best hunting seasons are spring (when the ice begins to recede to reveal the rocks brought to shore over the winter) and the fall (when the gales of November come early!)."
Locals' Summer is all about doing what you love in the place you call home. And we're happy that ours is northern Michigan.
Trending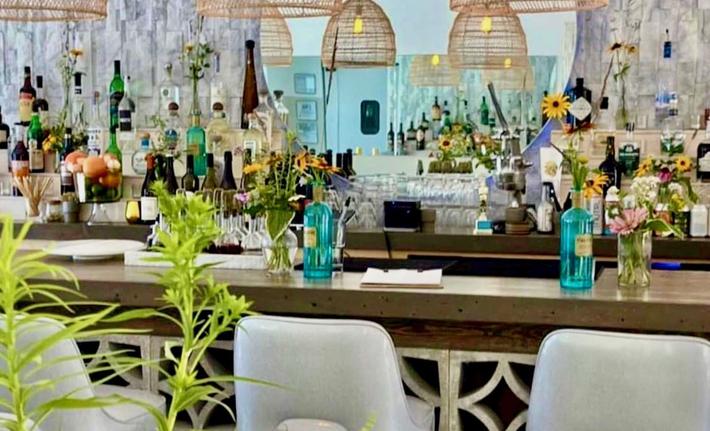 Your Fall Restaurant Guide: Six Spots to Stop for a Bite in Northern Michigan
The weather may be cooling down, but the culinary scene in northern Michigan is heating up. This summer, we explored six n...
Read More >>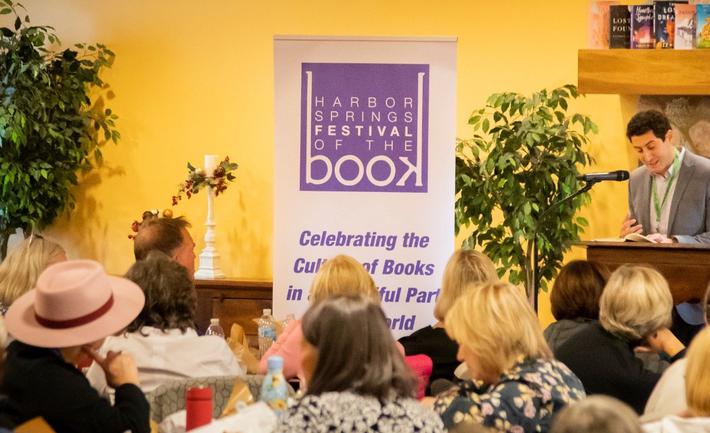 A Weekend of Books
It's a bookish weekend in Petoskey, Bay Harbor, and Harbor Springs! (Be still, our literary hearts!) First up is the...
Read More >>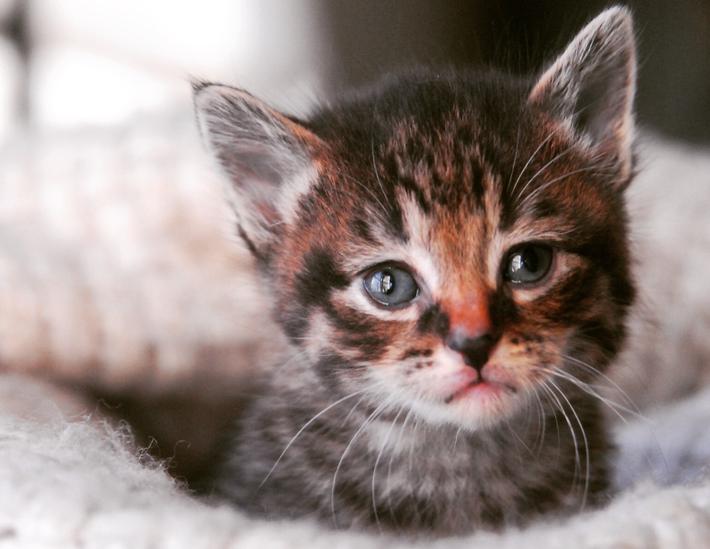 Make Your Pet Famous!
Every fall, Northern Express puts together our Pets Issue, which features stories about our beloved furry friends. As part...
Read More >>

Transformation on the Trail
It's no secret that the Boardman Lake Loop Trail in Traverse City is a popular spot for a stroll. And after a summer...
Read More >>