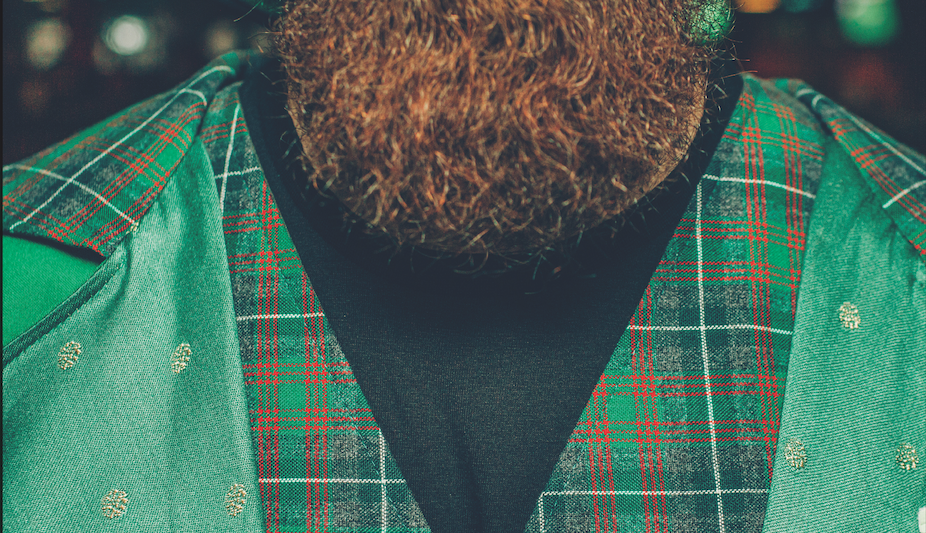 Get Your Green On
St. Patrick's Day Celebrations Around the North
Saint Patrick was a fifth-century Romano-British Christian missionary and bishop. Legend credits him with teaching the Irish about the doctrine of the Holy Trinity by using a shamrock. He's also credited with banishing snakes from the island. Saint Patrick is now the primary patron saint of Ireland.
He's celebrated March 17, the supposed date of his death, with the Feast of Saint Patrick, a.k.a. St. Patrick's Day. It commemorates Saint Patrick and the arrival of Christianity in Ireland and celebrates the heritage and culture of the Irish in general. It was made an official Christian feast day in the early 17th century. Historically, Lenten restrictions on eating and drinking alcohol were lifted for the day, which has encouraged and propagated the holiday's tradition of alcohol consumption.
Celebrations, parties, Irish whiskey, music. And don't forget parades. The very first St. Patrick's Day parade took place in the (other) capital of Ireland, New York City, in 1762. It was and is the largest St. Patrick's Day parade in the world, with more than 150,000 participants and three million-plus spectators. Chicago (where the Chicago River is dyed a bilious green) and Detroit also have grand parades – as do Traverse City and Gaylord.
Parades in TC and Gaylord
The Traverse City parade, one of the state's oldest, takes place Saturday, March 14. Irish organizations – Ancient Order of Hibernians and the Northern Michigan Irish Queens – host the family-friendly event. The parade begins at 1:30pm at Kilkenny's Irish Public House at 400 West Front St. It's expected to last around 45 minutes and will be followed by post-parade music, Irish and otherwise, by the Wild Sullys and Blue Footed Booby at Kilkenny's.
Gaylord's parade will likewise be hosted on Saturday, March 14 by its chapter of the Hibernians. Festivities begin at 10am with breakfast at Timothy's Pub. The parade proper begins at noon, winding from Michigan Avenue to Main Street to Center Street to the community center, where people can enjoy free Irish stew, beverages and candy.
Celtic Celebration in Kingsley
Beyond parades there's plenty more. The Traverse City Senior Center will host a Celtic celebration on Wednesday, March 11 at noon at the Rock in Kingsley. A traditional corned beef lunch will be followed by a special performance by the Northern Lights Irish Dance Academy. Free BATA rides will be available from Interlochen and Fife Lake to the Rock, located at 115 Blair St. Cost is a $3 suggested donation for those 60 and over; $5 for others. Advanced reservation for the BATA bus is required by March 5; reservation for lunch only is March 9. For more information or to register, email dmikowski@grandtraverse.org or call (231) 922-4911.
Irish Singing in Elk Rapids
Irish singer Karan Casey will perform at Historic Elk Rapids Town Hall at 7:30pm on Tuesday, March 10. Tickets are $22 in advance and are available at Corner Drug in Elk Rapids, Oryana Food Cooperative or online at TCconcerts.com. Casey's career spans 25 years from her early days as a jazz performer in Dublin to singing with legendary Irish band Solas to her solo career. Casey has won awards for "Best Folk Album" and "Best Folk Female" and been nominated for the BBC Folk Awards and the Danish Grammys. She has appeared at numerous festivals and concert halls, from the Kennedy Center and Carnegie Hall to the Grand Ole Opry and Hollywood Bowl, even the Cathedral of St. John the Divine, as well as appearing on A Prairie Home Companion.
Celtic Roots in Manistee
Irish Night at the Ramsdell Theatre in Manistee on Friday, March 13 will feature the music of CrossBow. Now veterans of the Celtic scene, the group started in 2011 as students at Grand Valley State University looking for like-minded musicians. Today they perform at festivals and in concerts across the state and the Midwest. CrossBow incorporates pop, rock and folk sounds into its music, while remaining true to its Celtic roots, creating an energetic, toe-tapping performance. Patrons can enjoy small bites and a cash bar. Tickets are $20; visit RamsdellTheatre.org.
Beaver Island Blowout
Where better to celebrate St. Patrick's day than in front of the Shamrock bar on Michigan's own Emerald Isle? Head to Beaver Island on Saturday, March 14 for its unique take on the Irish holiday, with the Beaver Island Alumni Basketball Tournament and a Crockpot Cook-Off. Traditional games are fine, but have you tried your hand at the fish toss? Don't you want to sign up for the cart race? The island 32 miles off the coast from Charlevoix boasts a large Irish community, the descendants of a 19th century migration from Ireland.
Toe-tapping Fun in Suttons Bay
Kennedy's Kitchen performs at the Bay Theater on Sunday, March 15. Tickets for the 4pm show are $25 and available at TheBayTheatre.com or at the door. The ever-evolving band is comprised of friends and family of bandleader John Kennedy, and since 1998 has been performing everything from backyard parties, weddings and wakes to shows in concert halls and at festivals. From pub songs and sing-alongs, stories and poems to jigs, reels, hornpipes and aires, the band plays all things Irish.
FUNds at Bay Harbor
Celebrate the holiday while supporting a great cause. At the St. Patrick's Day FUNdraiser on Tuesday, March 17 at the Sagamore Room at the Inn at Bay Harbor, guests can revel in an array of appetizers, soups and desserts while the live and silent auctions take place. It will raise funds – make that FUNds – for programming and services at the Women's Resource Center of Northern Michigan. Auction items include a parasail flight, a sailing excursion aboard "Brilliant," a five-course dinner and wine for eight with choice of French, Italian or Korean cuisine, even a ride on a Petoskey city fire truck. The silent auction begins at 5:30pm and the live auction begins at 7pm. Tickets are $15; visit MyNorthTickets.com.
Celts & Kayaks at Crystal
Just because the holiday is over doesn't mean it's over. On Saturday, March 21, racers will head down the slopes on kayaks! At Celts & Kayaks at Crystal Mountain, the holiday includes dressing the part (St. Patrick's Day attire gets you $10 off your lift ticket), the Pot of Gold Challenge, photo ops with the leaping leprechaun, and the day's best festivities: the Kayak on the Snow Race followed a couple hours later by the ever-popular Slush Cup. Dancing, music and green beer too. Visit CrystalMountain.com/event/celts-kayaks.
Crazy Daze at Boyne
One day on the slopes isn't enough? Head to Boyne Mountain for Carnival Weekend, a.k.a. Crazy Daze, Friday-Sunday, March 20-22. Lots of music, zipline rides and skiing and boarding, of course. But there's also the spring-a-licious snow beach, with games, bar, hammock and inflatable lounge, a village party with outdoor cookout, the adult costume contest, an après ski party with the Pistil Whips, a slush cup, and much more. Visit BoyneMountain.com and search Carnival Weekend.
Sláinte at Sleder's
Still not satisfied? Though it's not a St. Patrick's celebration per se, Peter Mulvey's Sunday, March 22 concert at Sleder's will include some Irish melodies. Mulvey has spent significant time on the Emerald Isle. While in college, he took a semester abroad in Ireland, where he immediately began cutting classes to busk in Dublin and hitchhike through the country, finding gigs wherever he could. He still returns there to perform. Tickets for the 5pm show are $20 in advance at Oryana and Brilliant Books, $23 online, or $25 at the door.
Trending
Pronouns 101
My first assignment in an online graduate-level class was to provide information about my background, including my pronoun...
Read More >>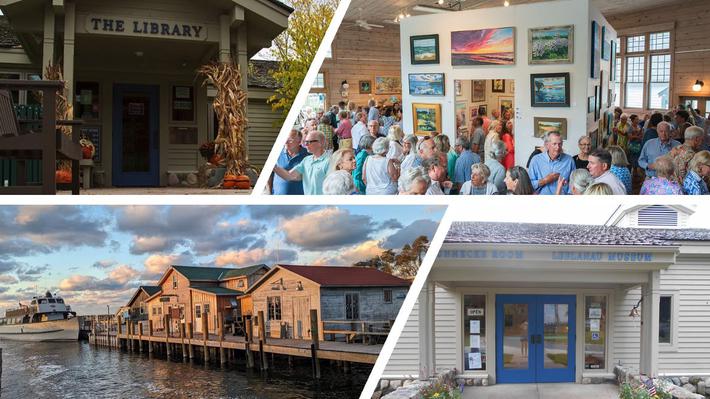 Collaboration Is the Name of the Game
How long does it take to create a cultural center? As few as three years, or as many as 170. Sometimes both. The organiza...
Read More >>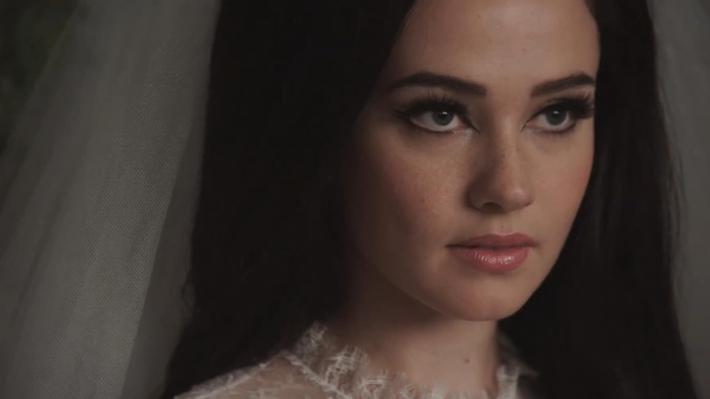 Film Review: Priscilla
While you will certainly be mesmerized by the haunting lead performance from newcomer Cailee Spaeny—and be impressed...
Read More >>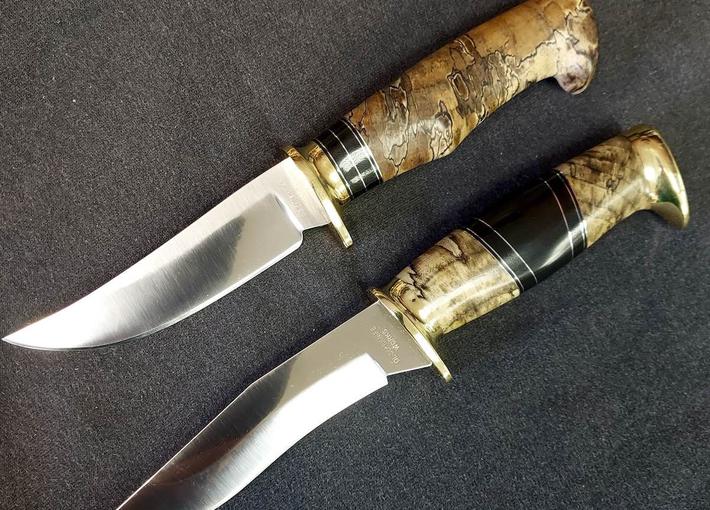 Bespoke Blades
What do you do with a battered ice skate, an old rubber puck, a cracked hockey stick, and a gob of tape? Pitch 'em, ...
Read More >>