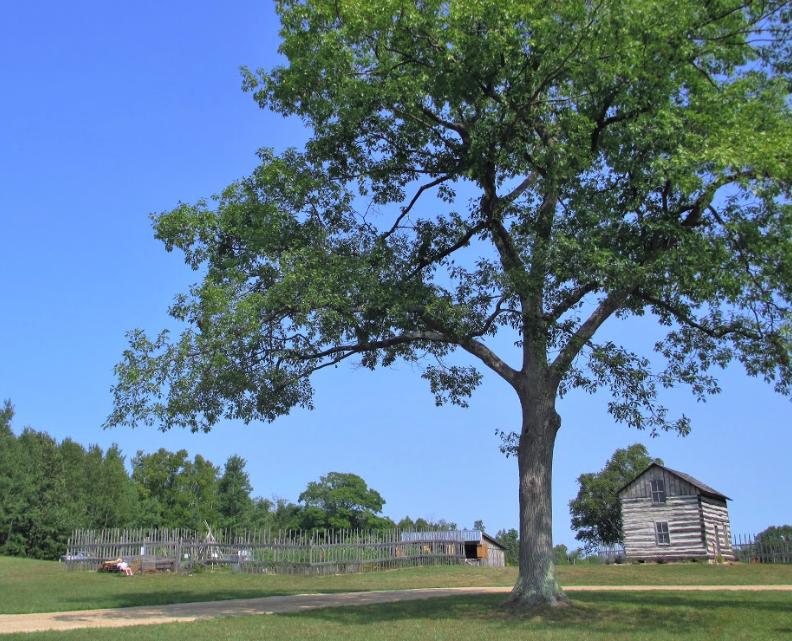 Mackinaw Area Historical Festival Makes Time Travel Possible
A Weekend Back in Time
Ever feel like you were born in the wrong era? The Mackinaw Area Historical Society and the Village of Mackinaw City are partnering to take you back in time for a single weekend in August. A throwback to the region's golden age, the Mackinaw Area Historical Festival aims to recreate and immerse guests in the years between 1880 to 1917, a time of major transition at the tip of the mitten, when virgin timber stood tall, lumber barons reigned supreme, and living the simple life required a whole heckuva lot of effort.
Free Time Travel
Historical society board member Susie Safford said the era is best appreciated by experiencing it, so not only are all buildings and exhibits within Heritage Village's 143 acres open for guests to explore, there's no cost to do so.
"The whole festival is free, with the exception of any food you might like to purchase," said Safford. This includes free admission, free parking, and free trolley rides.
Once inside, against an audio backdrop of wandering minstrels playing period music, guests can check out the iconic structures of old Up North — an 1880s-era one-room schoolhouse, a turn-of-the-century sawmill, a tarpaper work shack, and a chapel — and learn the art of simple (but not-so-easy) living back then, with loads of interactive demonstrations from quilters, soap makers, bucket makers, wood carvers, blacksmiths, and spinners (the making of yarn on old-fashioned spinning wheels; not the burning of calories on stationary bikes, of course).
DOGS AND DANCING
The two-day festival begins on the evening of August 4, with a classic, casual dinner of hot dogs, baked beans, and cole slaw.
"Believe it or not, they did have hot dogs and potato chips in the 1880s," said Safford.
Afterward, the Bliss Township Band will provide peppy music and a caller for an old-fashioned square dance. A special astronomy program presented by historian, storyteller, and author Mary Stewart Adams of the Emmet County Dark Sky Park, near Mackinaw City, also will be part of the evening's schedule.
Day two of the festival brings kids games, hayrides, a May pole, more square dancing, plus special demonstrations and storytelling events focused on the two groups who left an indelible mark on northern Michigan's past, Native Americans and lumberjacks.
YOU'RE OUT!
Safford also suggested that guests stick around for what she considers one of the best parts of the festival — the vintage baseball game. Two teams will play a baseball game using the rules from Heritage Village's era.
"Baseball players back then didn't use mitts, so you didn't catch a fly ball with your bare hands — instead, the runner would be called out after the ball bounced once," Safford said. "The players wore knickers, and there were so many rules — if a player spit, swore, or exposed their leg while sliding into a base, they'd be fined!"
The festival teams also will use vintage baseballs and bats, and will be accompanied by a quartet playing appropriately old-fashioned music. "There will be lots of heckling from the stands, too, as was the fashion back then," said Safford.
LIFE LESSONS
Having fun is a great way to learn, so don't be surprised if you and yours leave the Mackinaw Area Historical Festival with a little extra knowledge and appreciation for the region's indigenous people and early 20th-century settlers.
"It's truly an event during which you can find out so much about what life used to be like here in the Straits of Mackinac," Safford said. "It truly was a time of great change — between 1880 and 1917, we went from candles to electricity, buckboard wagons [a four-wheeled wagon most often pulled by a horse] to cars, telegraphs to telephones. So this, now, is a great opportunity for us today to go back and experience life as it was then."
The Mackinaw Area Historical Festival takes place Aug. 4 (6pm–dark) and Aug. 5 (9:30am–3pm) at Heritage Village, located on Central Avenue about 1.5 miles west of downtown Mackinaw City. For a complete schedule of events and more information, visit mackinawhistory.org.
Trending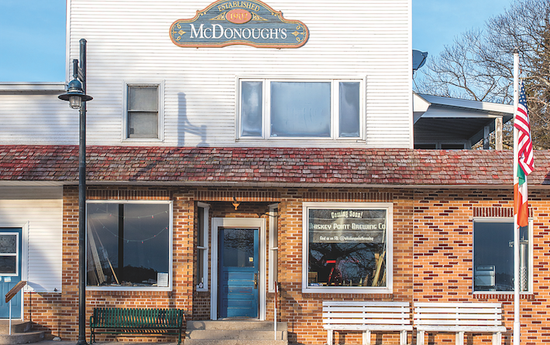 Welcome to Michigan's Most Remote Brewery
After years of planning and honing his beer-making skills, this spring, Patrick McGinnity plans to open Beaver Island&rsqu...
Read More >>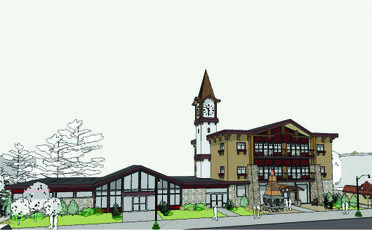 Gaylord: A boomtown Up North
Gaylord native Gary Scott had moved to Indiana, where he and some partners started a business to invest in distressed prop...
Read More >>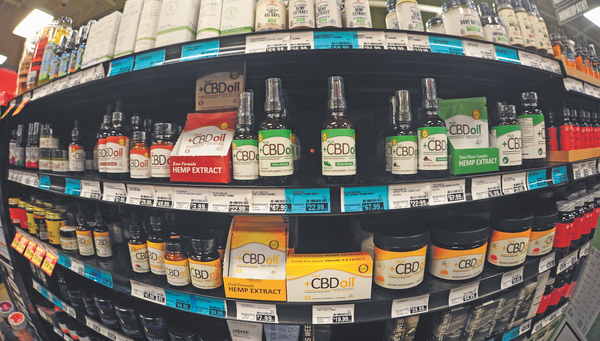 CBD Laws: Dazed and Confused
The sign outside of Family Video in Kalkaska lets drivers know the store has more than just movies. The sign reads: &...
Read More >>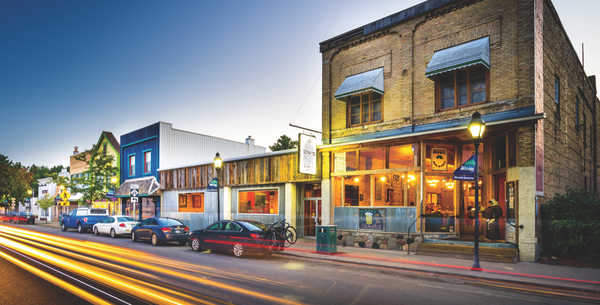 Small Up North Towns on the Rise
Spotlight on Bellaire (pictured)Seems Traverse City isn't the only place in the region making those "Best...
Read More >>
↑