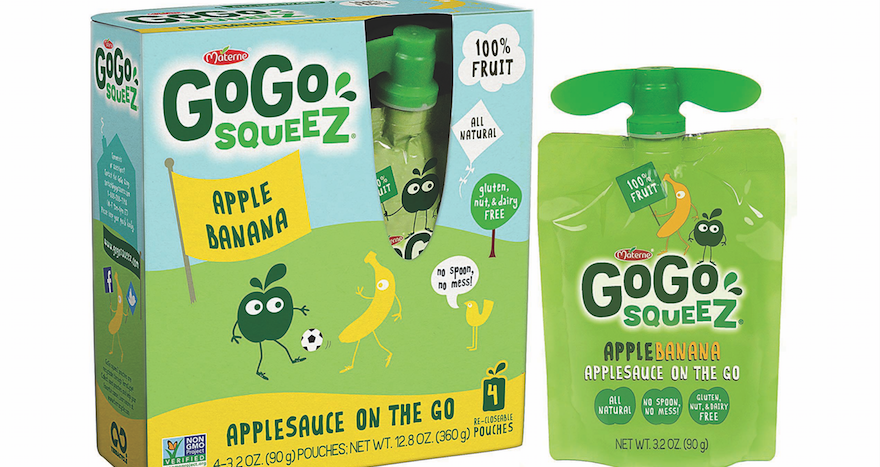 Made in Michigan
A few of our faves
Most Michiganians are familiar with big names like Kellogg's, Faygo pop, Hudsonville ice cream, Better Made snacks, and of course the entire lineup of Detroit auto manufacturers. And closer to home here in northern Michigan, we've got American Spoon Foods, Baabaazuzu, Cherry Republic, our famed Mackinac Island fudge, and a host of wine and beer producers. But there's a whole lot more made right here in Michigan that you might not have realized.
GETTIN' JIFFY WITH IT
Those cake, bread, and muffin mixes in the little boxes with the iconic blue logo are found in nearly everyone's pantry. Jiffy Mix started producing mixes back in the 1930s. It was the first company to market prepared baking mixes, as invented by Mable White Holmes, in the U.S. Today, Jiffy's parent company — the Chelsea Milling Company of Chelsea, Michigan — produces 1.6 million boxes of mix every day. The whole operation is overseen by Holmes' grandson, the colorfully named Howdy Holmes. Holmes is not only the company president but also a former Indianapolis 500 driver. The Jiffy brand sponsored several of Holmes' racing cars.
Fun Fact: The company is kept steadfastly friendly and local, with Holmes stating in an interview that he doesn't want "a 28-year-old brat from Wall Street telling me how to run my company."
More! jiffymix.com

STEPPING OUT
The Upper Peninsula knows snow. So when Clarence Iverson started building snowshoes back in 1954, he had the background to do it right. He designed "the Iverson snowshoe" with an eye toward maximum weight distribution, so the walker would float on top of the snow. Iverson relied on top-notch materials for his company's snowshoes: premium Michigan white ash, copper hardware, and full-grain rawhides. Those traditions continue at the company today, which continues to craft snowshoes from its U.P. headquarters, but Iverson's is hardly immune to change. It's expanded its catalog to offer 17 different models of snowshoes in a variety of sizes. Buyers can stick to the traditional rawhide lacing, or more modern neoprene. Either way, the company carefully consults with each customer to match the right snowshoe to its user's weight, planned usage, and terrain.
Fun Fact: Iverson is also responsible for the Standard A snowshoe harness, which has become a reference standard of the snowshoe industry.
More! iversonssnowshoes.com
GOING GOING GO!
Materne — the company behind the popular applesauce pouch snacks GoGo queeZ — began in Europe a lot longer ago than you might expect: 1881. Its roots were as an applesauce and puree factory in Boué, France; Edmond Materne bought the factory in 1922. More than 60 years later, Materne would create Pom'Potes, said to be the first "fruit in a pouch." In 2011, Materne teamed up with Traverse City's Cherry Growers, Inc., to launch production for its other fruit in a pouch, GoGo squeeZ. The line has grown from its initial offerings — apple and strawberry applesauce — to banana, peach, and cinnamon applesauces; GoGo squeeZ Organic Fruit and VeggieZ; and YogurtZ.
Fun Fact: Once the fruit arrives at the Traverse City factory, it's bathed, peeled, mashed, and cooked, then sent down a pipe to its pouch. The processing from whole fruit arrival to completed pouch takes only one hour.
More! gogosqueez.com
MORE THAN A NAME
If you ever stood under a pop-up tent or tent pavilion at an art fair, music festival, or concert, chances are good you've seen a product of Traverse City's TentCraft. But that's not all the company does — it also makes promotional banners, flags, inflatable furniture, vehicle wraps, and a lot more. The company originated as MasterTent, a business based in Italy; following a 2011 agreement, MasterTentUSA changed its name to TentCraft. Craft is a keyword here; the company encourages clients to literally sketch the tent they want, and TentCraft will do their best to make it reality.
Fun Fact: One of the company's guiding principles is "fun and a little weirdness."
More! tentcraft.com
Trending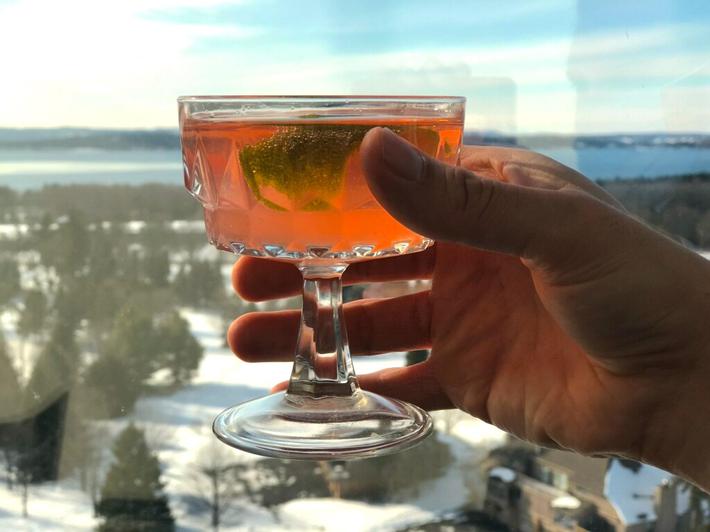 Tiny Pink Bubbles
Hey, ladies, do we have the pink drink for you: Aerie's Tiny Pink Bubbles. With a taste and body as delicious as its...
Read More >>
The Power of Our Example
Every new president faces a daunting array of problems, but 2021 will go down in the history books: Our country is under s...
Read More >>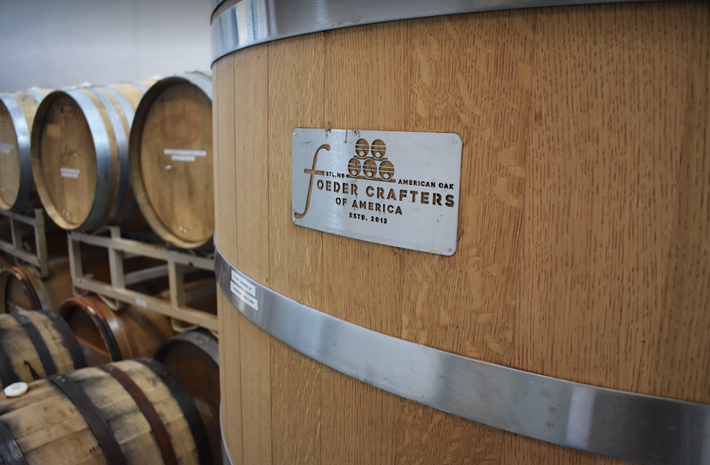 Getting Wild with the Foeder
Drinkers with a discerning eye may have noticed a couple interesting-looking wooden containers in the back of Traverse Cit...
Read More >>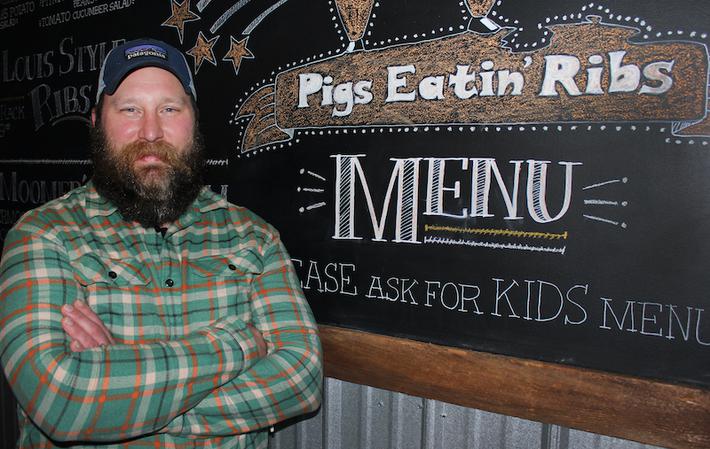 Charlevoix's Pigs Eatin' Ribs
By 2008, Charlevoix Chef Adam Kline had seen and tasted enough. The Northern Michigan food scene had stagnated, he said, i...
Read More >>
↑