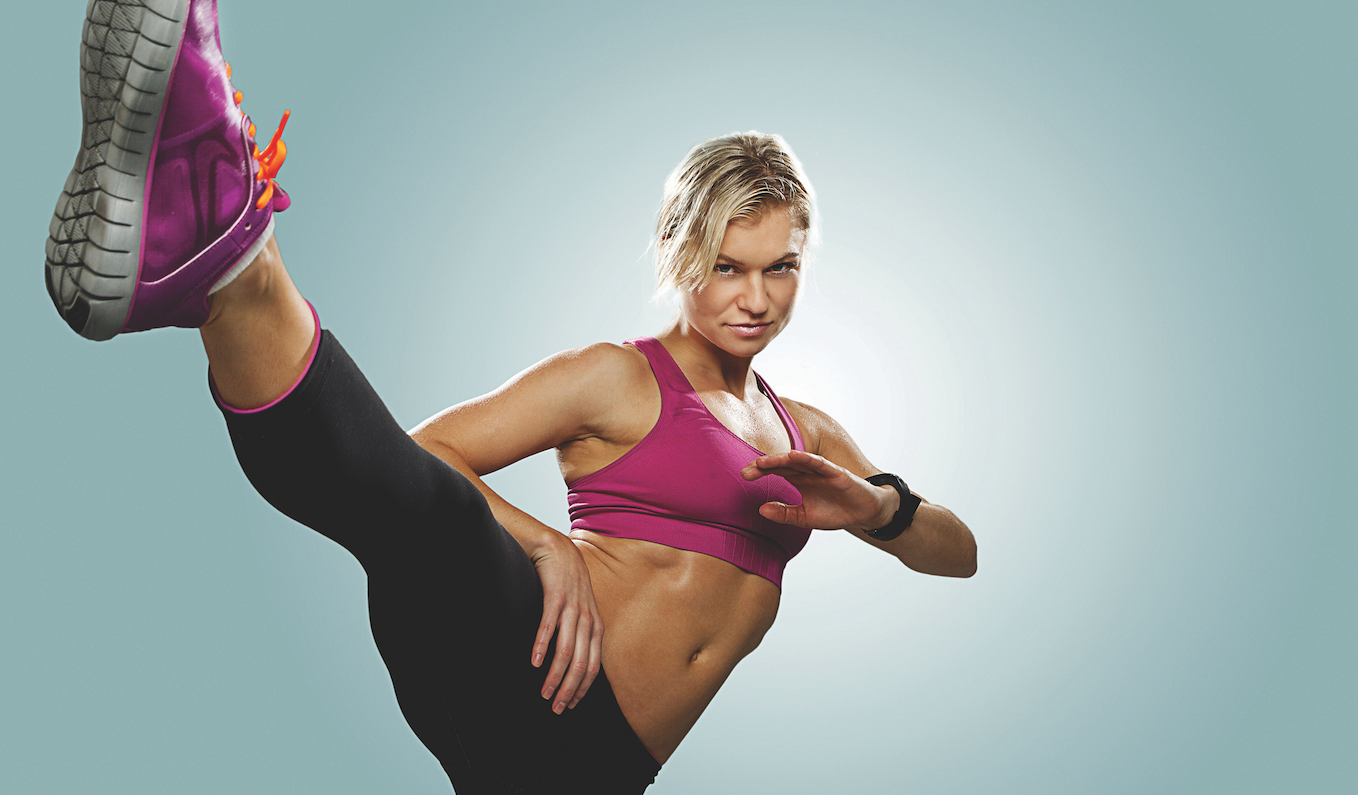 Make Your Body a Machine
Three experts, three different approaches. Find your way of getting — and staying — fit Up North.
If you're like most of America, one of your 2018 resolutions is to get in shape. The hard part — well, besides sticking to a program — is finding a program you can stick to. The Express tapped into three of the much-talked-about diet and fitness approaches Northerners are loving right now.
Carin Nielsen's Integrative Medicine
Board-certified medical doctor Carin Nielsen went to school in Seattle, fulfilled her residency in Grand Rapids, then launched her family medicine and primary care practice in Petoskey. But after nearly a decade practicing, she found a different branch of medicine calling her.
"I left primary care eight years ago," Nielsen says, "and pursued extra training in integrative and functional medicine, as well as bariatrics." (Integrative medicine combines western medicine with complementary alternative therapies, spanning nutritional detoxification, hormonal balance, emotional health, and more; bariatrics is the branch of medicine that deals with the causes, prevention, and treatment of obesity.)

Now also boasting certifications from the American Board of Integrative Holistic Medicine and the Institute for Functional Medicine, the MD enables her patients to participate in a 12-week diet and lifestyle change program that starts with a thorough investigation into the root of an individual's weight struggles.

"One of the things that sets what we do apart as a weight loss program is that I spend an hour with the client on the first visit to talk and get a detailed medical and health history right back to childhood," she says. "They then get a physical and a lab workup, and we take all that information and combine it to make a program that fits their specific needs. It's definitely not a one-size-fits-all program."

It's also not a quick fix.

"This program isn't solely to drop pounds," Nielsen adds. "We're looking for lasting, healthy results. Integrative medicine is rooted in western medicine, but we work outside of the box to treat the whole person, to find the root cause of weight gain. We don't just throw prescriptions at you — we dig underneath to find the problems, whether it's hormones, stress, emotional issues, or inflammation."

Two key concepts form the start of each healthy weight loss program for Nielsen's clients.

"We first instruct them on how to start each day with protein and fiber," she says. "Our typical American breakfasts are more like desserts now, with muffins and pastries. We suggest something like eggs with vegetables or a protein shake — we do a lot of protein shakes."

On the opposite side of each day, the plan prevents evening snacking and its subsequent weight gain by employing what Nielsen calls "stacking the deck."

"Rather than to be constantly thinking about what they shouldn't be having — 'I shouldn't eat those chips, I shouldn't have that candy' — we guide people to focus on eating more throughout the day, but more of the right things: appropriate amounts of protein, fiber, and quality fats. You'll be more full, and it will reduce cravings."

She says that's a big part of integrative medicine's approach: do what you can do, and don't dwell on mistakes.

"It's the new year, so you want to focus on the positive, instead of focusing on the negative," she says. "People may come here initially because they want to lose weight, but once they start feeling better, they want to stay with the program because it improves their quality of life so much."

For more information, visit carinnielsenmd.com.
Whitney Goulas' LUXBODY
Being a highly competitive gymnast for 15 years set the foundation for Saginaw native Whitney Goulas (pictured), who pursued gymnastics all through school, and then became certified as a personal trainer while in college, later taking those skills out to California where she worked for several years.

"California is where I developed the initial concept for LUXBODY," Goulas says. "And strangely, we never came Up North here as kids when we lived in Saginaw, but my parents eventually bought a home in Northport, and I ended up falling in love with the area. So I thought here was the perfect place to launch my business."

She founded LUXBODY in Traverse City in December 2014, aiming the gym at people who were looking for a different, challenging workout experience.

"At our facility, you can unplug and just let one of our professionals safely guide you through your workout," said Goulas. "You come in, get your butt kicked, and get out."

The carefully-structured speed is part of LUXBODY's appeal — it's a HIIT (high-intensity interval training) gym, with each full workout only taking 30 minutes. The structure of each workout is circuit-based, and takes place over five rounds, each round of which might incorporate a minute-long set of squats, then a minute of push-ups, a minute of sprints, then a minute of jumping jacks. The pattern is constant, but the specific workout exercises change every time, so it's always different. And, say some dedicated goers, it's over before you know it.
"Our 30-minute workout only takes up 2 percent of your day, so there's no excuse not to get in here," she said.

The 30-minute sessions are populated by all fitness levels and ages, from teens to 30-somethings, off-season competition athletes to middle-aged folks, to people in their late 60s.

"The biggest reason people come in here is for fat loss, and you really do lose weight with this program and see effective results," Goulas said. "It's a very intense workout. The awesome thing is the fat loss that we see. In six weeks, the average person loses 10 to 15 pounds, up to 40 pounds."

Bonus: It's also a green workout. LUXBODY's gym is 100 percent motor-free.

"Any equipment that we have — treadmills, rollers — you are the engine," Goulas explained. "Using your own body as the motor really helps you shed fat and results in amazing body awareness, core strength, and balance. It's very inspiring when you have all different ages and ability levels doing this workout, and seeing results."
For more information, visit luxbodyfitness.com.
Mark Mattis' fit20
Another fitness studio in Traverse City is promising an even shorter workout — but without the sweat. fit20, part of a popular European franchise, promotes one 20-minute-per-week workout session that are focused on six different exercises and completed in slow motion to train all main muscle groups.
Traverse City franchise owner Mark Mattis says the workout is ideal for business professionals, stay-at-home mothers, retirees, and more. It fits anyone, but especially people who have busy schedules and really don't have the time to get in multiple workouts a week," he says.
Sessions are either one-on-one with a personal trainer or one other training partner and are by appointment only. The studio is set to 63 degrees; the cooler temperature combined with the slow-motion nature of the exercises means participants don't usually sweat and so don't need to change clothes or take showers after sessions, Mattis said.
Mattis, a Suttons Bay native, has been a personal trainer locally for the last 11 years and was approached by business partner Roger Karsten about bringing the fit20 franchise — which has 113 locations worldwide — to the U.S.
The studio's grand opening date is set for Jan. 18. For more information, visit the fit20 Facebook page.
Trending
Very Busy Very Fast
This isn't going to be easy. President Joe Biden and his thin congressional majority are walking into troubled times both ...
Read More >>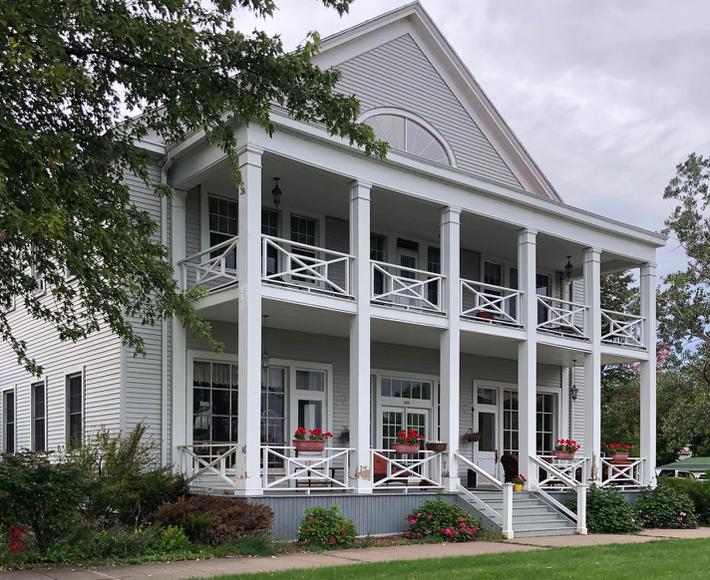 Thunder Bay Inn
Former playground to Henry Ford and part of a famous film and novel based on a real-life murder in the town, the courtroom...
Read More >>
Forty Acres' Spa Day Martini
Myriad methods of cocktail creation are on display at bars around the world. There are flaming drinks, compotes laden with...
Read More >>
He's Gone, Now What?
Wounded and fearful, America watched the 45th President leave the nation's capital. On a hastily arranged stage at a...
Read More >>
↑