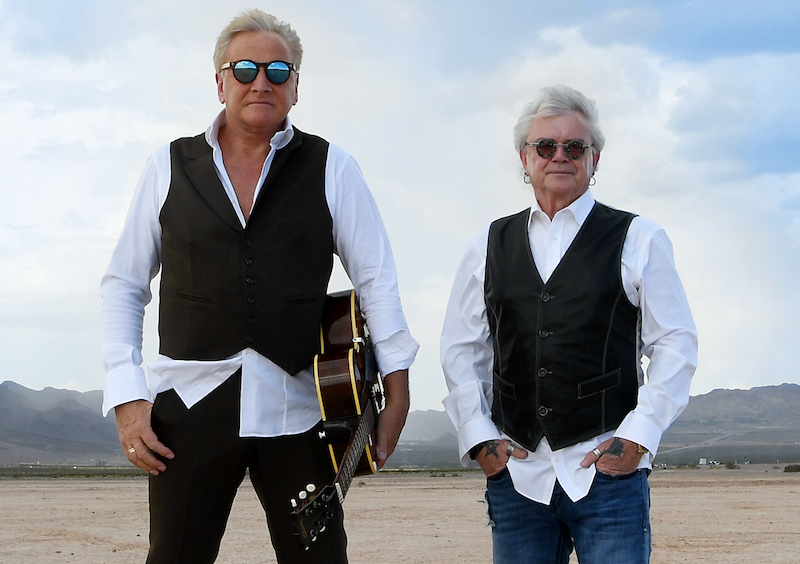 Making the Nights Better
Air Supply to perform at Interlochen
Romantic rockers. Gentleman swashbucklers. Orchestral pop band. Even, sometimes to their chagrin, purveyors of soft rock. Whatever appellation you might ascribe to Air Supply, there are a couple you should remember: members of the ARIA Hall of Fame, and, according to lead vocalist Russell Hitchcock, rock and rollers.
"We're a versatile rock band," Hitchcock says of himself, Graham Russell—his partner of nearly half a century—and their group. "It's rock and roll. We have great musicians in the band," he says. And yes: "It's loud."
Not-So-Soft Rock
That's not to say that the duo disavows their pop hits like "Two Less Lonely People," "Even the Nights Are Better," or "All Out of Love." It's just that there's a lot more to Air Supply than the band's romantic chart-toppers of the past 30-plus years. Start with the group's influences. "The Beatles—I saw them in 1964 in Melbourne," says Hitchcock. "The Monkees were a great influence on me. The Bee Gees, The Eagles, any harmony band, Cream, AC/DC."
That's quite a cross section of rock music, and that's the point. Hitchcock says he and his songwriting partner absorb a variety of influences which make their way into their songs and performances. "Graham's the songwriter. He's affected by where he is, what he sees."
According to Hitchcock, one of the hallmarks of a great band is the show it puts on. "The true test … you have to go see them on stage," he says. He believes Air Supply stands up to the test, and those who might dismiss the band are surprised by the power and vitality of an Air Supply concert.
Oh, yes, and that ARIA thing? The group was awarded membership in the Australian Recording Industry Association Hall of Fame for its slew of hits. Don't forget, Air Supply racked up a whopping seven consecutive top five hits on the Billboard Hot 100—a string that tied them for a record, at the time, with none other than the band both call their greatest influence, The Beatles.
Where It All Began
Hitchcock and Russell met in 1975 when they began rehearsals for the Australian tour of Jesus Christ Superstar in Hitchcock's native country. They quickly bonded over their common love of harmony—Russell had also seen The Beatles in 1965 in his native England—and almost immediately they began performing as a duo while still in the show. After the evening performance, they'd go to coffee houses, pizza parlors—most anywhere they could to hone their skills. "We thought we sounded pretty good," says Hitchcock.
They were signed to a recording contract on the basis of Russell's songs and the duo's vocals. "We recorded an album in Australia in 1976. It was a big hit there, but we didn't think beyond that," he says. "We thought [ahead] maybe four or five years."
Following that first recording, they were invited to open for Rod Stewart in Australia and subsequently his North American tour as well. They did 50 shows in Canada and the U.S., including venues like Madison Square Garden and the Forum in Los Angeles.
When they returned to Australia, they were thinking—or at least hoping—they'd be welcomed with open arms by audiences. But they were anything but conquering heroes: Their absence meant they'd largely been forgotten.
Undaunted, they began working on a new slate of Russell's songs. The hits slowly began coming, and by the mid-80s, with a string of chart-topping songs behind them, it was clear the duo were on to something.
Four Decades Later
They've now been partners for 46 years, and they still work to create and perform like it's the very first time. "We're always trying to progress, but we know what works for us," Hitchcock says. "We have well-defined roles."
Their formula for success isn't formulaic, but it does follow a set pattern. Russell writes songs which feature Hitchcock's soaring tenor leads alongside Russell's harmonies. "We're a 50-50 deal. There's no ego," Hitchcock says.
Then he amends that statement to a degree. "Well, you have to have an ego to be onstage," he admits with a laugh.
But he insists there's no competition between them. Onstage, it's all about putting their all into their performances, which total around 5,300 so far. "We've had no arguments. There's no reason to. It's a perfect mesh for us."
Hard work and good fortune in equal amounts. "I'm lucky," Hitchcock says. "I'm blessed to be able to do what I do as long as I have. My voice is distinctive, I know that."
Air Supply performs July 9 at Interlochen Center for the Arts. For ticket information, go to interlochen.org/concerts-and-events.
Trending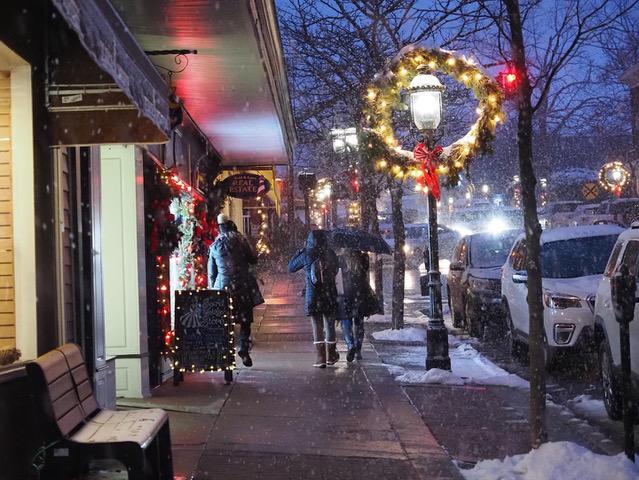 Jump Start Holiday Shopping
Downtown Petoskey hosts their Holiday Open House on Friday, Dec. 2, from 6-9pm as Santa flies into town to light the giant...
Read More >>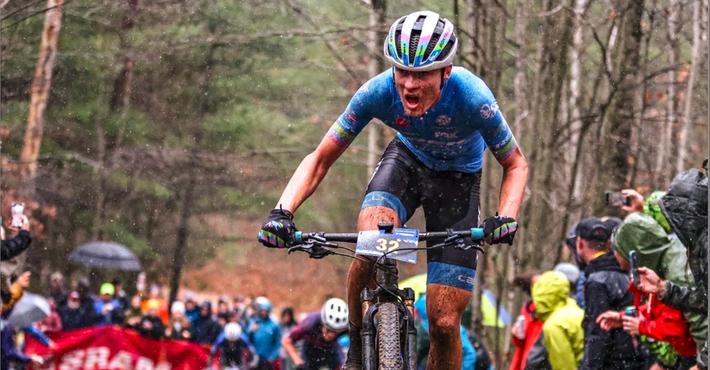 A New Gear
If last week's snow made you think the two-wheeling season is over, think again. Tuesday, Nov. 29, is the official l...
Read More >>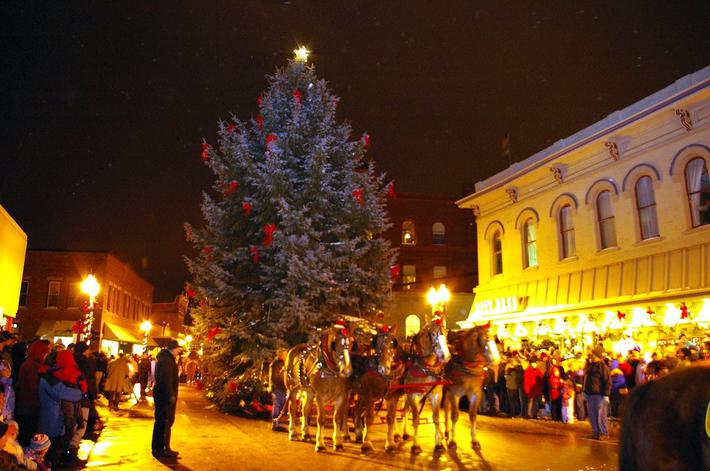 Jingle All the Way to Manistee
The town of Manistee is going into full holiday mode—and going back in time—this weekend. Friday, Dec. 2, the ...
Read More >>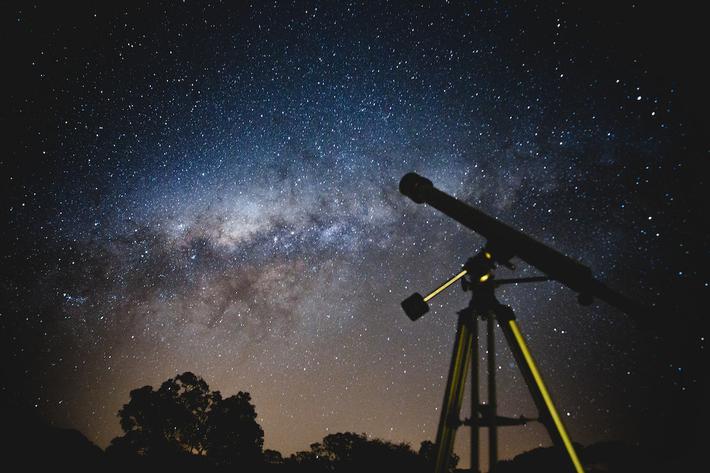 Aim for the Stars
Aliens may walk among us, but this weekend it's our turn to wander through the galaxy. On Saturday, Dec. 3, the Denn...
Read More >>