Man Up
7 items to instantly elevate your winter style
Jan. 25, 2020
Jeans, fleece, and flannel might be the uniform of necessity for northern Michigan men, but that doesn't mean their style can't rise above standard issue. We poked around the region for a few under-the-radar boutiques lumberjack-style-lovin' dudes can go to upgrade their look — without compromising their rugged aesthetic.
Coastal
From the owners of Crystal River Outfitters comes Coastal, a vibrant clothing store that brings beach and woods style home year-round. Our favorite item among the racks of casual, cool attire: this sustainably made tentree sweatshirt. Using a manufacturing process and materials that require less water and generate less waste and carbon emissions, tentree also contributes a portion of sales to reforestation efforts around the world. Shown here: The M Valemount Hoodie — designed in Canada; ethically made in China — which is made of sustainable hemp and organic cotton, giving you a soft, super durable, and warm winter hoodie — and a clean conscience. $89, 6324 W. Western Ave., Glen Arbor. (231) 835-2120, www.crystalriveroutfitters.com/coastal
Robert Frost *Quality
Guys, Robert Frost isn't only a shoe store; it also offers high-quality and cool men's accessories and outerwear. If you're ready to splurge, get in and outfit yourself head to toe. But if you want to take baby steps, dip your toes in a pair of Prentiss shoes. These versatile Johnston and Murphy beauts are the seller of the season and for good reason. Waterproof, breathable, ultra-cushioned, and adaptable to dressing up or down, they strut as easily on slushy downtown sidewalks as they do between boardroom and bar. Available in a trendy white and brown, grey and black, or black and white combo. $169, 217 E. Front St., Traverse City (231) 929-7463, www.frostshoes.com
M.E. Men's Emporium
Mike Curths was searching for a place to find quality products for his handlebar mustache but was sadly disappointed when he couldn't find what he needed anywhere in Traverse City. His solution? He opened his own store: M.E. Men's Emporium, a totally tapped-in store for the well-groomed — and well-appointed — man. Treat yourself to a luxe shaving kit your grandfather could only have dreamed of, and while you're there, check out Curths' cool assemblage of vintage clothing, vinyl records, antique items, and more.
$69 (kit), 544 E. Eighth St., Traverse City. (231) 421-1778
The Clothing Company
Men who prefer an understated yet updated style should avoid big fashion trends and flashy outfits at all costs; they'll feel like costumes. Instead, start small — with just a peek of color, pattern, or personality in a single accessory. Think: a patterned canvas belt, a hemmed flannel handkerchief square in a breast (or better yet, back!) pocket, or for the truly subtle seekers, a pair of fun socks. The Clothing Company in downtown Charlevoix wowed us with a bold, colorful collection that is neither thin nor for dress shoes only; they're made by a northern Michigan-foot favorite, Smartwool. 339 Bridge St. Charlevoix. (231) 547-6361, www.myclothingco.com
Apogee
If you're not already a fan of My Secret Stash, trust us — your gal is. And so at least one of you will be excited to know it not only has a new-ish sister store but also one that sports equally fashionable and functional accessories for men. Our picks: Their leather goods, such as the briefcase-sleek yet well-loved-looking messenger bag shown here. Not shown but equally lovely: leather-bound beer journals you can use to document your adventures in sampling. 219 E. Front St., Traverse City. (231) 421-3199
Clothes Post
Much like your lady's little black dress, a versatile sport coat is essential in your closet — an item you can dress up or down with minimal fuss and for maximum value. Enter the Q by Flynt sport coat. Famous for its flattering fit and wardrobe flexibility, the Q is an ideal investment piece. Add a dress shirt and pocket square for a night on the town, or a light sweater or collared button-down for brunch with her parents. 326 E. Mitchell St., Petoskey. (231) 347-4562, www.theclothespost.com

Quirky HQ
Settled in downtown Kalkaska is Quirky HQ, a cute and colorful shop for gifts, stationary, enamel pins, and much more. Started by Rochelle Nevedal, the brains behind the monthly subscription box Quirky Crate, HQ is a local showcase of the fun and whimsical style that made her scrip box service famous. Don't let Nevedal's penchant for color and whimsy scare you, guys; she has an equally adept eye for cool and clever too. Case in point: These Foster and Rye Bottle Opener sunglasses, a slick way to shield your eyes from the sun … and, of course, flying bottle caps. $10, 350 S Cedar St., Kalkaska, (231) 564-3336, www.quirkycrate.com
Trending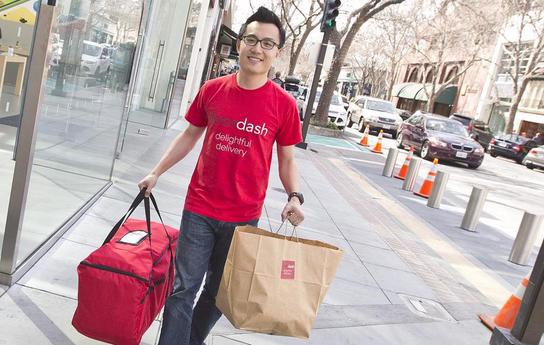 Could Delivery Save NoMi Eateries?
What was once the exclusive province of pizza and sandwich joints has become a means for some restaurants to thrive. But e...
Read More >>
What You Are Voting For?
After voting straight Republican for 36 years, from 1971 through 2007, I have been an Independent since 2008, studying and...
Read More >>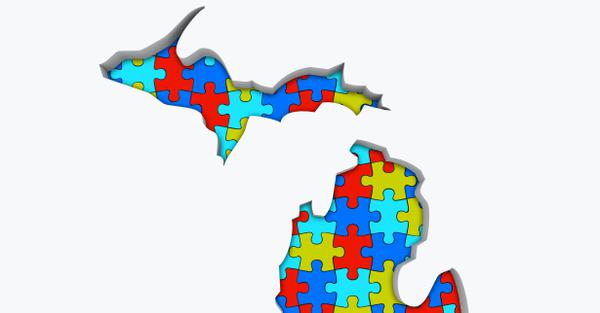 The Democracy Lottery
Mary Burget, a retired Northwest Michigan College math instructor, thought her math skills might be useful in redrawing Mi...
Read More >>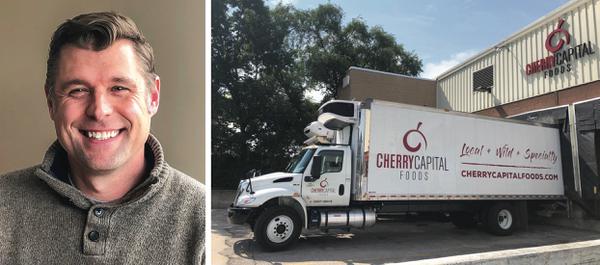 Forged In Fire
As the new managing director for Traverse City's Tamarack Holdings, Michael Lahti is helping to lead a company that ...
Read More >>
↑