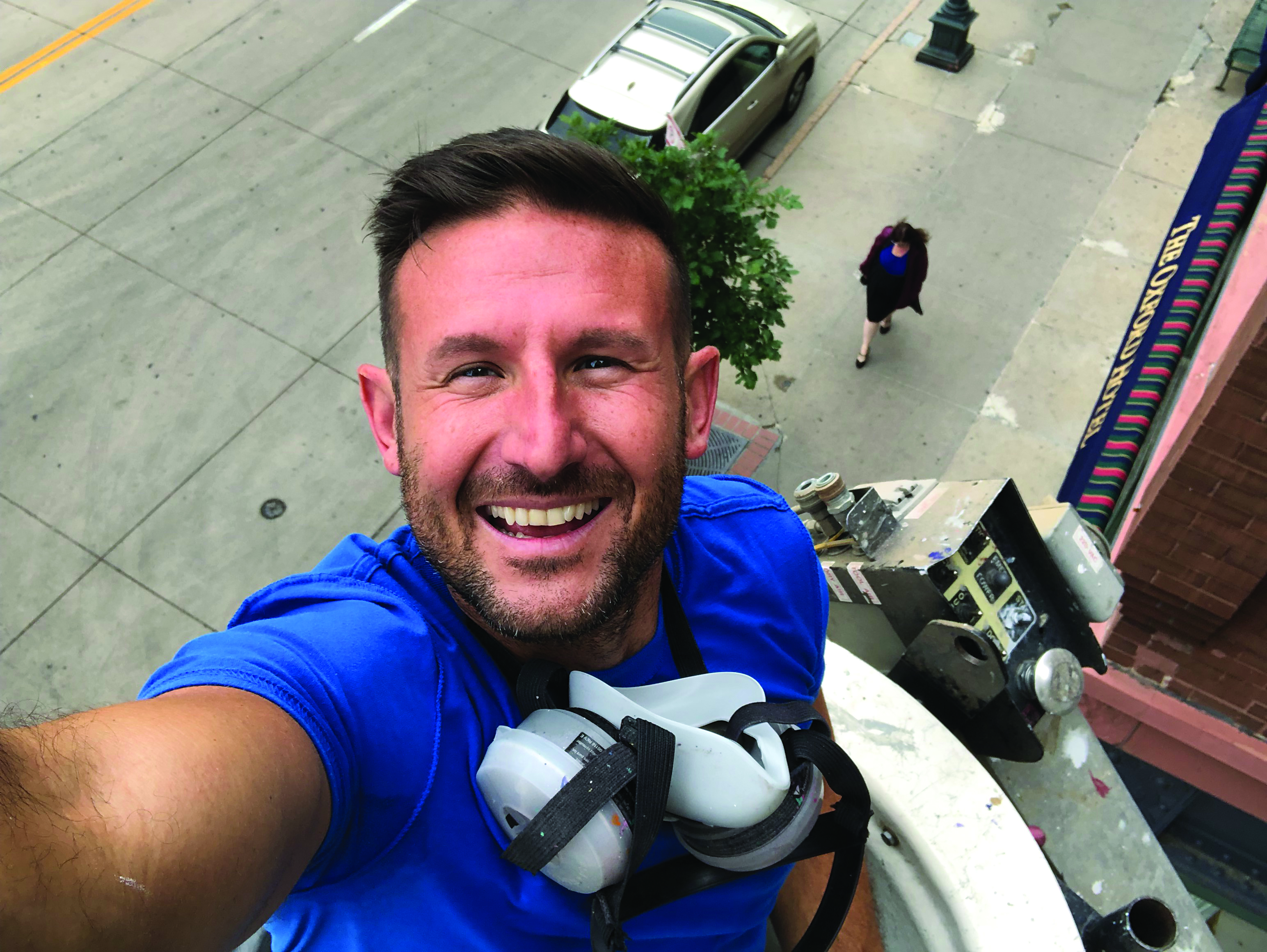 Meet the Artist: Colorado's Bobby MaGee
The man behind Clinch Park Tunnel's glyphitti
By Al Parker | Oct. 12, 2019
Traverse City's coming display of public art, a colorful mural in the Clinch Park tunnel, will be full of eye-catching images with several splashes of "glyphitti."

"Glyphitti is a form of writing that combines ethnic characters and symbols to create an aesthetic version of a culture," saidColorado artist Bobby MaGee Lopez, who created the panels that line the walls of the tunnel. "It combines elements of style and calligraphy."

"It has a lot of different imagery, something for everyone," said the 39-year-old Lopez. "It features bold colors, draws awareness to the [northern Michigan region], and pays homage to the Native American culture, a very textured culture."

The work also credits the previous art inside the tunnel — images of local animals and their names, written in the Anishinaabek language, which local artist Lois Beardslee painted decades ago — and weaves in varied themes and images, including plants and animals, tribal symbolism, body markings, and tattoos.

The Traverse City Arts Commission selected Lopez through a public RFP process to create more than 600 square feet of art for the tunnel. He visited TC in early July, meeting with officials and touring the location. "It's a nicely laid out town," he said. "Not a lot of blight here."

Lopez, who is of Apache ancestry, completed the panels this summer. They will be installed at the end of October, with the grand reveal anticipated for Oct. 28. The $70,000 mural project, much of which was covered by a nearly $44,000 grant from the Grand Traverse Band of Ottawa and ChippewaIndians, also received funding from the Public Arts Trust Fund and other sources.

GT Band officials did not respond to requests to comment on the project.

LED lighting and a speaker system playing audio to accompany the artwork are also part of the installation.

Lopez's passion for art began at an early age, drawing with his father and sewing with his mother. His parents divorced when he was young and he spent his early years moving from state to state.

His name?

"Yes, I was named after the Janis Joplin and Kris Kristofferson song," he explained. "But I spell it M-A-G-E-E instead of McGee."

Showing a steady interest in art, at the age of 14, Lopez took lessons to learn to draw realistically. Throughout high school he practiced calligraphy and later used his skills to start a custom design business. He studied at the Art Institute of Colorado and the Metropolitan State University of Denver. During this time he shifted his focus to painting and spatial media, learning to paint murals.

The same month he graduated from the university, Lopez opened Innespace Art Gallery in Denver. He ran the contemporary art gallery for two years. In 2014 he began splitting time between Colorado and Maui, Hawaii, pursuing his interest in simple, sustainable living.

His murals often integrate elements of esoteric knowledge, existentialism, and spirituality in the form of pattern and figure. Emphasis is often placed on representing natural vibrations with timeless and contemporary arrangements. Learn more at www.bobbymageelopez.com.
MURALS AROUND THE NORTH
Colorful murals have been popping up across the reason in recent years. Here's who's behind some of our favorites:

Brianne Farley
She's built a growing reputation as an illustrator of award-winning children's books, but Farley also is a skillful muralist. Two of her most popular works reign at the TC hot spot Little Fleet, one inside near the bar and the other outside, near the stage. Farley earned her MFA in illustration from the Savannah College of Art and Design before working as a designer for Random House Books for Young Readers and Schwartz & Wade Books in New York. In addition to the Little Fleet works, she's done murals for the Traverse City Area District Library, the Platte River School, and at a private home in TC. "I like doing murals," she said. "It's a change of pace from the children's books and a more loose style than the books. I would love to see more murals in town." Learn more about the works of this Old Mission native at www.briannefarley.com.

Darin Knupp
For Northern Express, the Traverse City painter created one of the most popular must-take photo ops for tourists: a vintage-style Traverse City postcard mural painted on the west side of the Jay Smith Walkway, at 129 East Front Street. After earning his fine arts degree at Northern Illinois University, Knupp completed "quite a few murals" in Chicago before moving to TC three years ago. In that short time, he's also completed other local murals, including one at the former Bistro Fou Fou and inside the TC Bear Company. "I'd love to do more," said Knupp, 49, who admits he sometimes checks out vacant mural-worthy walls around the Cherry Capital. When he's not creating colorful murals, Knupp works for Dan Brady Painting, as — what else — a painter. See his work at www.knuppnorthart.com.

Bianca Temple
Last year the 17-year-old Traverse City St. Francis student created a colorful mural at Northport's Stubbs Sweetwater Grille. "Owner Kelley Radeke thought a mural would really spruce it up and make it more appealing," said Temple. "So she asked me what I thought and if I would like to come up with something to paint on the side of the building. " It was Temple's first attempt at a mural, and she was excited, but also hesitant. She lives in Traverse City and had to have her mother, Angela Ward, drive her to the Northport site again and again for about six weeks.

"I also didn't know if I could truly complete what was asked of me," she said. Nevertheless Temple painted on, completing her final stroke on Aug. 30. "I painted an abstract sunset and crashing waves scene," she said. Unfortunately, the building had some issues with asbestos and had to be demolished soon after Temple completed the project. "I am a bit sad my mural came to an end, especially since it was so short-lived. After completing the mural I had theorized how cool it would be to bring my future children back to their mom's hometown and travel a little ways to see the mural."

Trending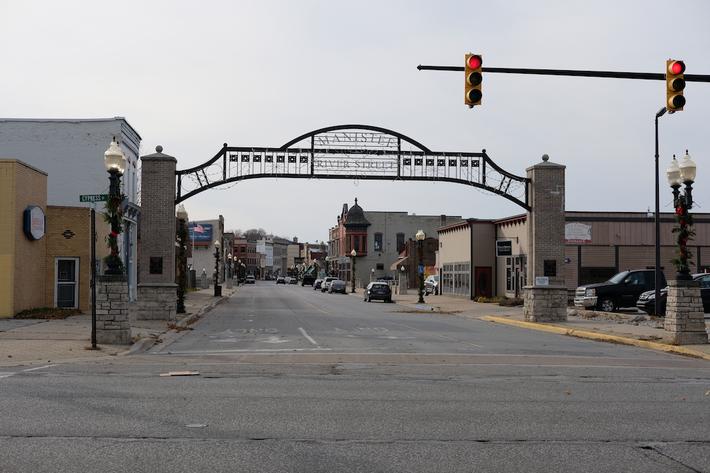 Transforming Manistee
The entrance to downtown Manistee, as it stands today, is drab. On each side of River Street for the first block, building...
Read More >>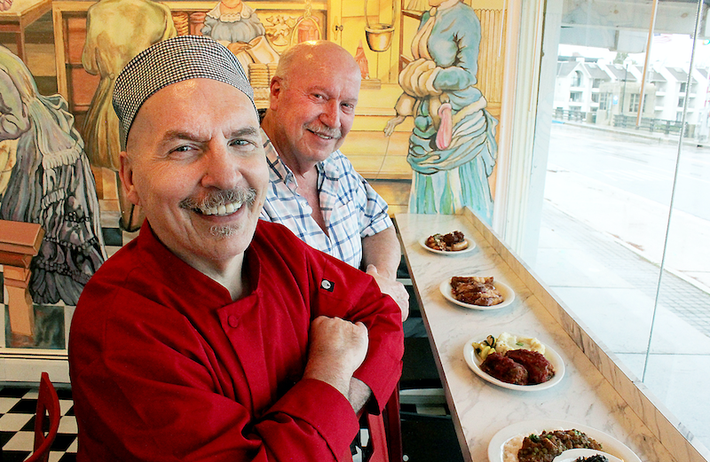 My Grandmother's Table
Gestures of love come in many forms. Gifting flowers, running errands for a sick loved one, wearing masks, or shoveling ou...
Read More >>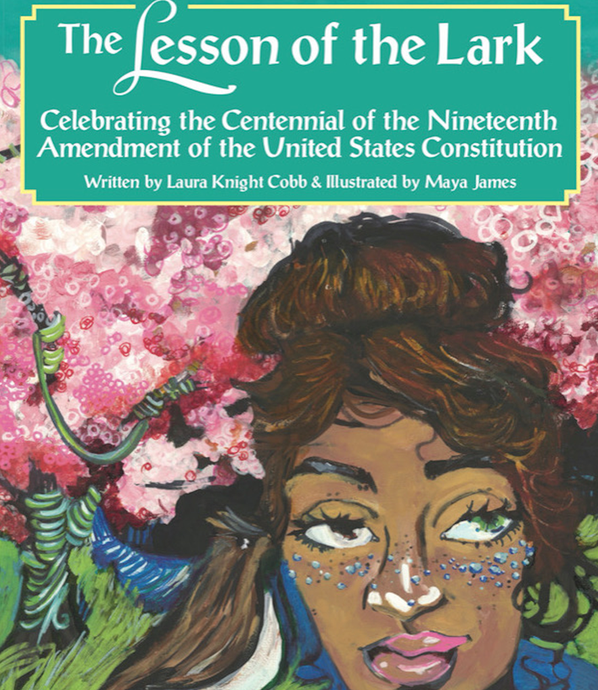 A Girl, a Bird, and a Gardener
An unlikely trio of characters from the pen of a local author has inspired a concert-length musical composition by the aut...
Read More >>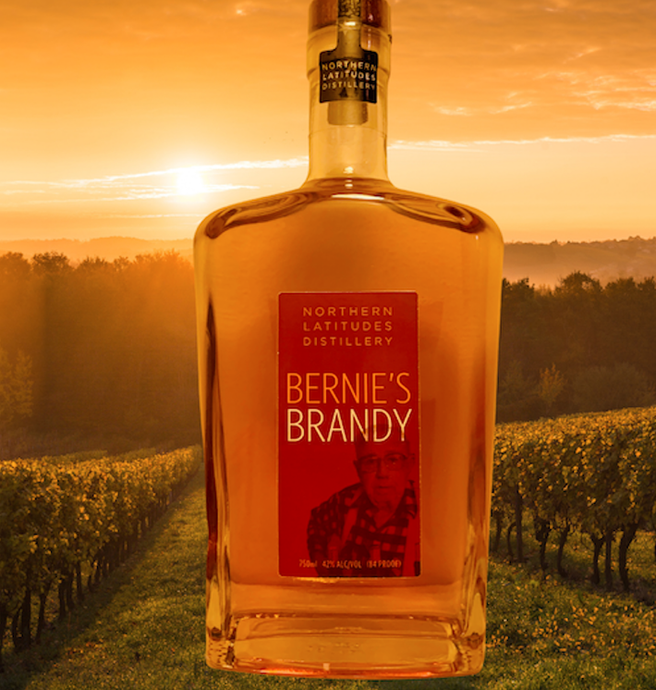 Northern Latitudes' Bernie's Brandy
The legendary spirit of Bernie Rink — aka The Godfather of Northern Michigan Wine — has been, you might say, b...
Read More >>
↑