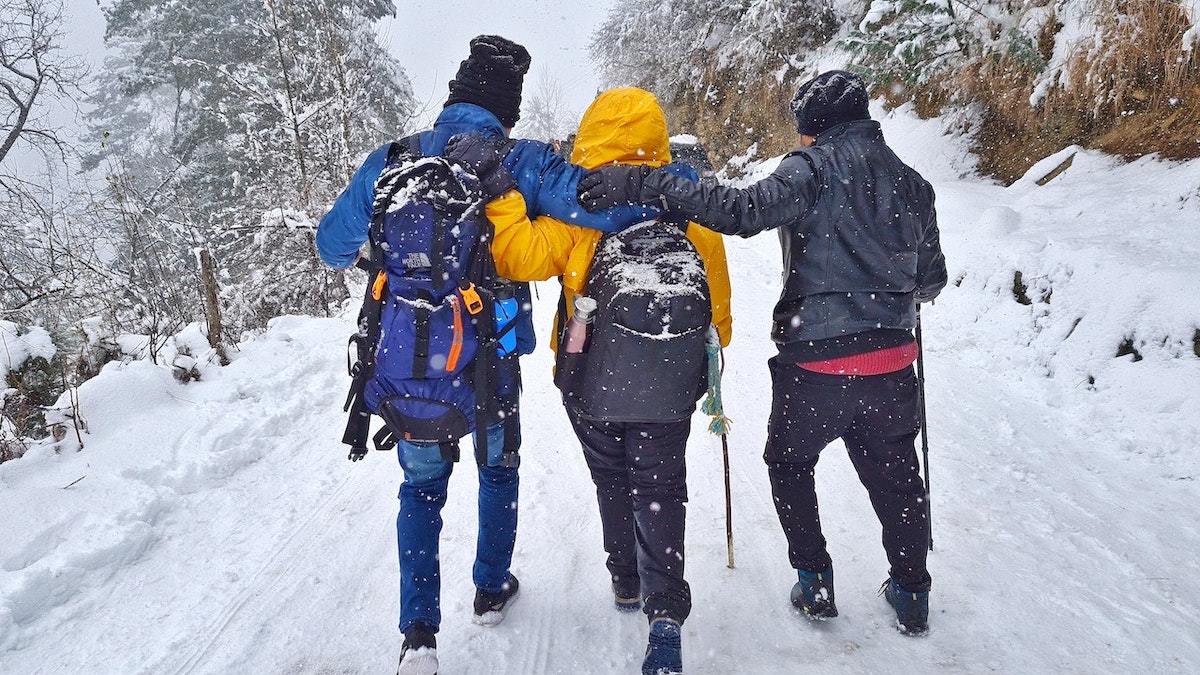 Meeting People, Making Friends
Breaking out of your shell…and the mid-winter rut
We've had a lot of gray days and not a lot of snow since the start of 2023. Visions of skiing and snowshoeing while the sun streaks through forest branches have sometimes felt just as far away as warm summer beach days. After the seemingly longest month of the year, leaving a permanent imprint of your behind on a U&I barstool might feel like the best way to get through the rest of winter.
But if you're new to town or trying to branch out and meet new people? Forget about it. Our region's collective seasonal affective disorder has way too many of us feeling like cranky hermits who would rather pile on more blankets and hit "play next episode" on Netflix than socialize.
The good news: Northern Express is here to give you some fun options to break up the gray days and make new friends while you're at it. We've rounded up four local ways to get you involved with the community, away from the weather report, and off your couch.
20Fathoms
20Fathoms is a membership-based organization dedicated to growing entrepreneurs and tech startups. Beyond the startup resources and co-working space, the organization regularly hosts social events.
"I'm probably the perfect person to ask about this because I moved here right before COVID. How do you make friends and engage with your friends remotely?" asks Director of Development & Community Engagement Brittany Vanderbeek. "Before even working for 20Fathoms, I became a member, and that was one of the best ways for me to meet new people."
An ongoing meetup, Women in Tech, is a social group for women working or interested in working in tech-related roles. "It's a great way to get to know women across the board, all experience levels, whether they're working for a tech company or starting their own. It's a really interesting group of people, and it's where I've made most of my new friends in the area," says Vanderbeek. The group meets on the third Wednesday of each month at Earthen Ales from 5pm to 7pm.
20Fathoms is also rebranding their popular Beer Thirty event that runs every fourth Thursday from 5pm to 7pm at 20Fathoms. "We're rebranding it to an Open House to be more inclusive, whether you want to drink beer or sparkling water. This is also a great way to meet people and make connections," Vanderbeek says. Open House days are open to all, with the next one held on Feb. 23.
Check out their website 20fathoms.org/events to stay up to date.
TC Track Club
The Traverse City Track Club has been around since 1963. "Having lived here in Traverse City for almost 35 years, my husband and I still have friends that we met from Track Club in the '90s," says outgoing Executive Director Lisa Taylor.
The nonprofit is going strong at 800 members, with no plans to slow down. "We just surveyed our membership. 60 percent are regular runners, 22 percent are competitive runners, 14 percent are occasional runners, and 3 percent aren't runners at all—they're probably walkers. We're actually the largest running club in the state of Michigan," Taylor says.
The club finds new members largely through their Fun Runs. "They've been happening every Wednesday night for the last 10 years, year-round. At every fun run, we ask if there are any new people here, and they'll raise their hand and we introduce them. The Fun Run coordinator will ask them to join the club, and from there the ball really starts rolling. They get our newsletters, a club shirt, and a number of our events are free for members."
What Taylor has found during Fun Runs is that once people get into their comfortable pace, they start chatting with others who are also moving at the same clip. "A lot of times friendships will develop, and people will stick around after the run. We often have them at one of our breweries so people will stick around after and get food," Taylor says.
Head over to tctrackclub.com/funruns to see the full schedule of upcoming Fun Runs every Wednesday at 6:30pm. (Per Taylor, membership is "$15 for the year. We joke with our board and members that it's the best deal in town.")
Spark in the Dark
Spark in the Dark began as a Facebook group. People in need of clothing, furniture, car help, and other items would make a post in the group asking if anyone could provide assistance. The rules were simple; be civil, offer only free items or resources, take only what you need, and, if you can, pay it forward.
Since the first Traverse City-based group was started, Spark has grown to five chapters and over 23,000 members. "We are more than a Facebook group; we are a nonprofit organization through the state of Michigan and have five groups across the state working to make connections and meet needs every day, to the tune of over 80,000 needs being met since 2017," says Founder and Executive Director Abagail McKiernan.
Spark regularly hosts events and helps other organizations and nonprofits organize and staff community events that benefit the Humane Society, children, people experiencing homelessness, and other efforts.
All of that is to say, if you're looking for a great volunteer opportunity, Spark would be happy to have you. With a variety of communities and causes to serve, volunteering for Spark is a well-rounded opportunity. "Whether you are helping or are in need of help, you are sure to find the right connection and people," says McKiernan.
Learn more at sparkinthedark.org.
Here:Say Storytelling
Storytelling connects people of the past, present, and future to each other. Whether through humor, pain, history, or shared experience, storytelling is the foundation we build our lives on.
Here:Say of Traverse City puts the spotlight on these moments of storytelling. At each show, a storyteller gets up to share their story with little more than a stage, bright lighting, and an audience.
"Here:Say shows draw some of the friendliest crowds you can hope for. It's always a cross-generational mix of longtime fans and newcomers, solo and group attendees, new and returning performers," explains Creative Director & Producer Karen Stein.
She goes on to say, "The stories—all true—can be heartfelt, hilarious, heavy, and most often a combination of those things. And there's a generosity on both sides of the stage—the performers embrace the vulnerability required of talking about their own lives into a microphone, and the audience in return gives their full attention. Listening to a good story can release serotonin and oxytocin, and a warm, buzzy feeling is a very real thing at storytelling shows. At a recent pop-up show in Suttons Bay, a repeat performer [and] frequent attendee referred to it as 'that Here:Say feeling.'"
Here:Say started back in 2013, when Stein was looking for a creative storytelling outlet similar to The Moth, an international nonprofit promoting the art and craft of storytelling. Sidestepping the busy days of summer, the Here:Say season ran from October to May for six seasons, before being thrown off balance by COVID. Although the typical season is no longer running, Here:Say pop-ups are still held. Like Here:Say on Facebook to be on the lookout.
Visit their website heresaystorytelling.com for more details.
Trending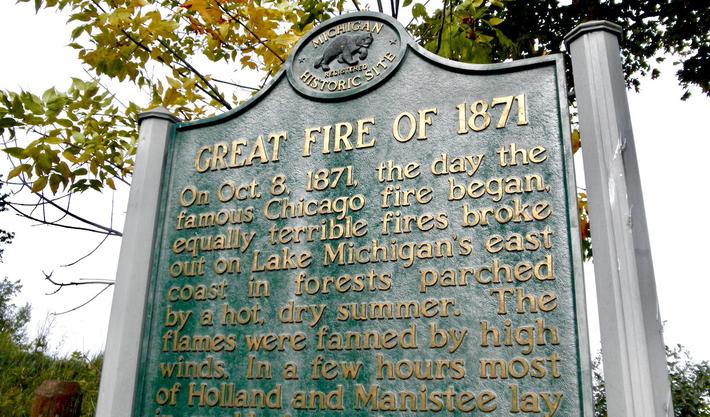 Histories and Mysteries: The Great Michigan Fire
Every schoolchild knows the tale of how Mrs. O'Leary's cow (supposedly) kicked over a lantern in a Chicago bar...
Read More >>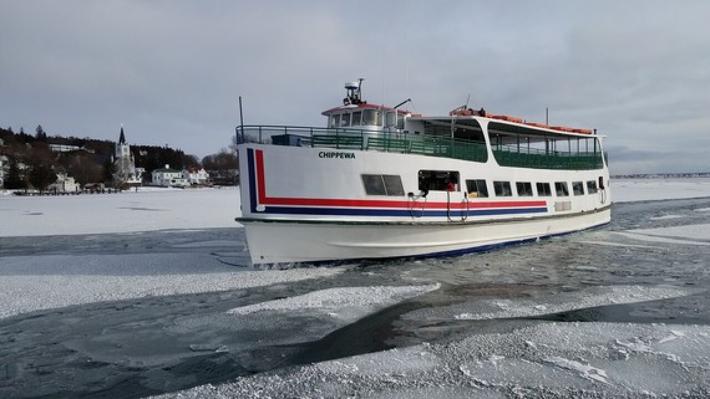 Electric Ferry Service
Mackinac Island ferries cruise back and forth across the Straits dozens of times per day in the high season, carrying as m...
Read More >>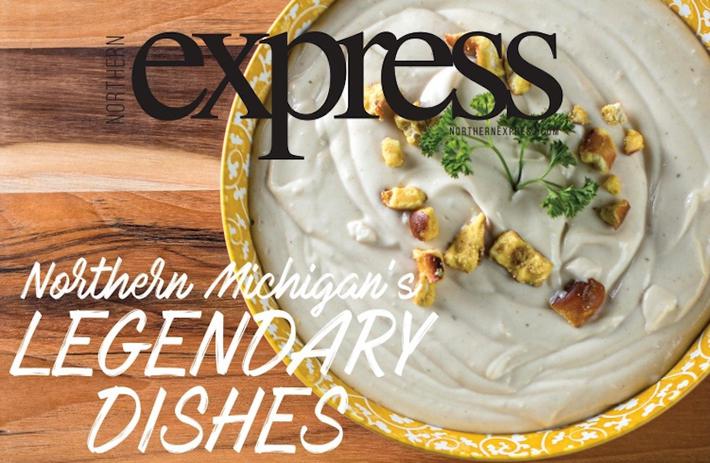 What's Your Favorite Meal in NoMi?
Northern Express is gearing up for our Spring Restaurant Guide, and that means it's time to feature five more amazin...
Read More >>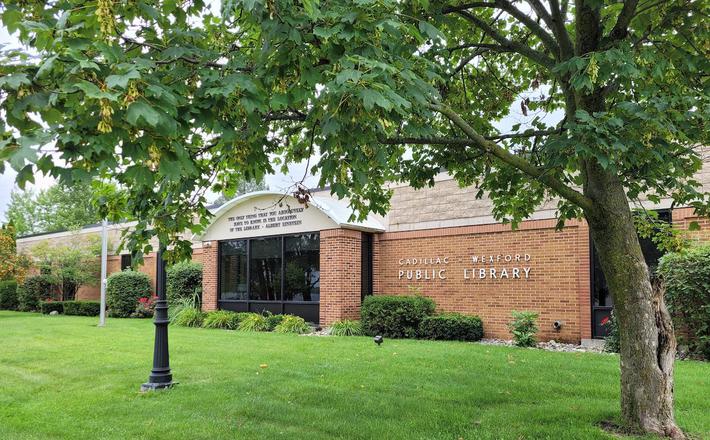 An Indiana Jones Adventure
It's our Histories & Mysteries issue, and what could bring those two things together more perfectly than an Indi...
Read More >>