Men, Meet ThE DroogS
A three-piece rock band for the forward-thinking man.
MEET THE BAND
Self-described "laid-back Midwestern dudes" ThE DroogS began when drummer Jeff Houser arrived in Traverse City from Los Angeles. Upon arriving, "I immediately posted that I was looking to start a fun Ramones/Core-style band," Houser said. Bass player Jim Mineweaser was the first to reply; the pair met up at Mineweaser's house in Long Lake, near Traverse City.
Turns out, Mineweaser brought more than his talent and experience to the table. He had been playing the past several years with a guitarist and singer, Jeremy West.
Houser contends he found a couple "amazing musicians" that day, but Mineweaser sees it differently: "Jeremy and I had been playing together for three years before we found Jeff," he said. "While we were waiting for him to show up, we went through six other drumming auditions!"

YOU MIGHT HAVE HEARD THEM
Whatever kismet was at work, it works. Since ThE DroogS formed, they've become a familiar (and rockin') sight around local northern Michigan venues from Traverse City to Gaylord, and all the way downstate. You've probably seen them locally at Inside Out Gallery and Studio Anatomy gigs. Downstate they've hit venues in Grand Rapids, Detroit, and Jackson. "We also opened for Mustard Plug at The Pyramid Scheme in Grand Rapids," Houser said.

THEIR INSPIRATION
"We write songs about our lives, some silly, some serious," Houser said. From the start, he said, their mission was simple: to write fun, two-minute pop-punk hits that would kick-start a party. "Just focusing on writing songs we think are great has allowed us to get noticed," he said. "That goal has not changed for me."
West said he didn't have any early expectations for the band other than playing guitar and having fun, but adds, "We've had a lot of cool opportunities that I really didn't see coming. It's also been interesting to do a couple of different albums in the studio, and see how much you grow as a musician between albums."
CURRENT PROJECTS
Those albums — two EPs called The Dark Places and Ehh…, plus a new full-length collection titled Comforts — are a big part of why ThE DroogS have been getting more attention. Comforts, a mash-up of '90s-heavy punk influences that range from Sublime and NOFX to Sum 41 and Lagwagon, was inspired by the guys' youth — "Growing up and going on dates at the roller rink, with skee ball and all the fun songs that came with those times," Houser said — and its tunes easily encapsulate the devil-may-care feel of that era, when nothing was more important than having your crush notice you and making sure your deck (skateboard) was the best you could afford. "We recorded the full-length at 231 Recordings with Andy VanGuilder," Houser said. "We spent a few years working on those songs, and we're proud of how they turned out."
THE NAME GAME
Those into garage rock and protopunk might be wondering about the band's name, since there's a well-established band with the exact same moniker (though the Michigan band's version sports a unique stylized spelling). The Los Angeles version of The Droogs was formed in the early '70s, and most recently released a brand new album of originals plus one reboot of one of their earlier tracks (2017's Young Gun.)
Northern Michigan's ThE DroogS are quick to go on the defense. "There are more than just us with the Droogs name," Mineweaser said. "I can think of four including us."
West added, "There hasn't been much confusion beyond that besides friends finding the (Los Angeles) Droogs' music online, and saying 'this doesn't sound like you.'"

FUTURE DROOGS
Current DroogS plans — the northern Michigan outfit, not the L.A. band — are to continue working on ways to get their new album out to a wider audience. "We have been getting good feedback on it so far," Houser said. "We think it might be something a label might want to put out. Aside from playing more shows with touring bands we love, we'd also love to release our album on vinyl."

Taking the band out of 'hobby' and into 'career' is also a major goal for the trio. "If we can get busy enough with the band that I don't have time to work a day job and can still live a semblance of a life, that's success to me," West said. But the most important thing, as with most bands, are those tunes. "The biggest goal is to keep writing songs that get stuck in your head and make you want to rage!" Houser said.

More information: Find ThE DroogS music online at thedroogs.bandcamp.com or thedroogs.hearnow.com.

Trending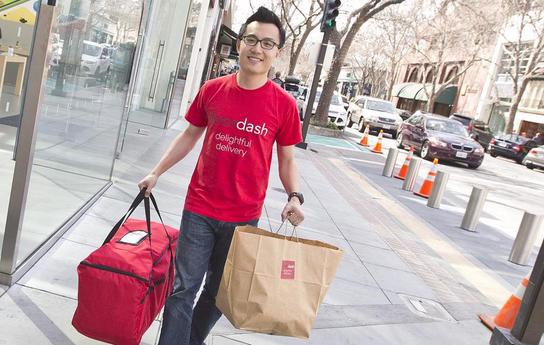 Could Delivery Save NoMi Eateries?
What was once the exclusive province of pizza and sandwich joints has become a means for some restaurants to thrive. But e...
Read More >>
What You Are Voting For?
After voting straight Republican for 36 years, from 1971 through 2007, I have been an Independent since 2008, studying and...
Read More >>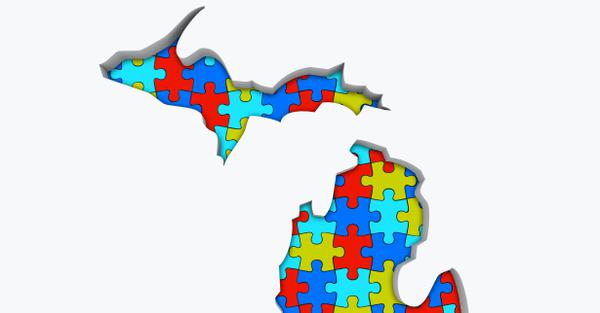 The Democracy Lottery
Mary Burget, a retired Northwest Michigan College math instructor, thought her math skills might be useful in redrawing Mi...
Read More >>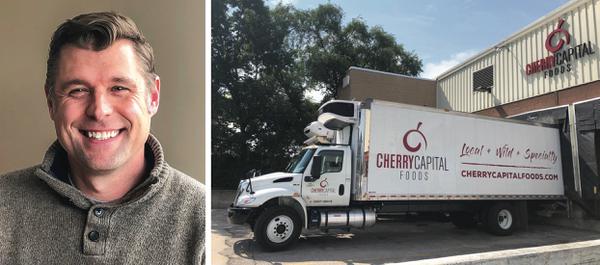 Forged In Fire
As the new managing director for Traverse City's Tamarack Holdings, Michael Lahti is helping to lead a company that ...
Read More >>
↑