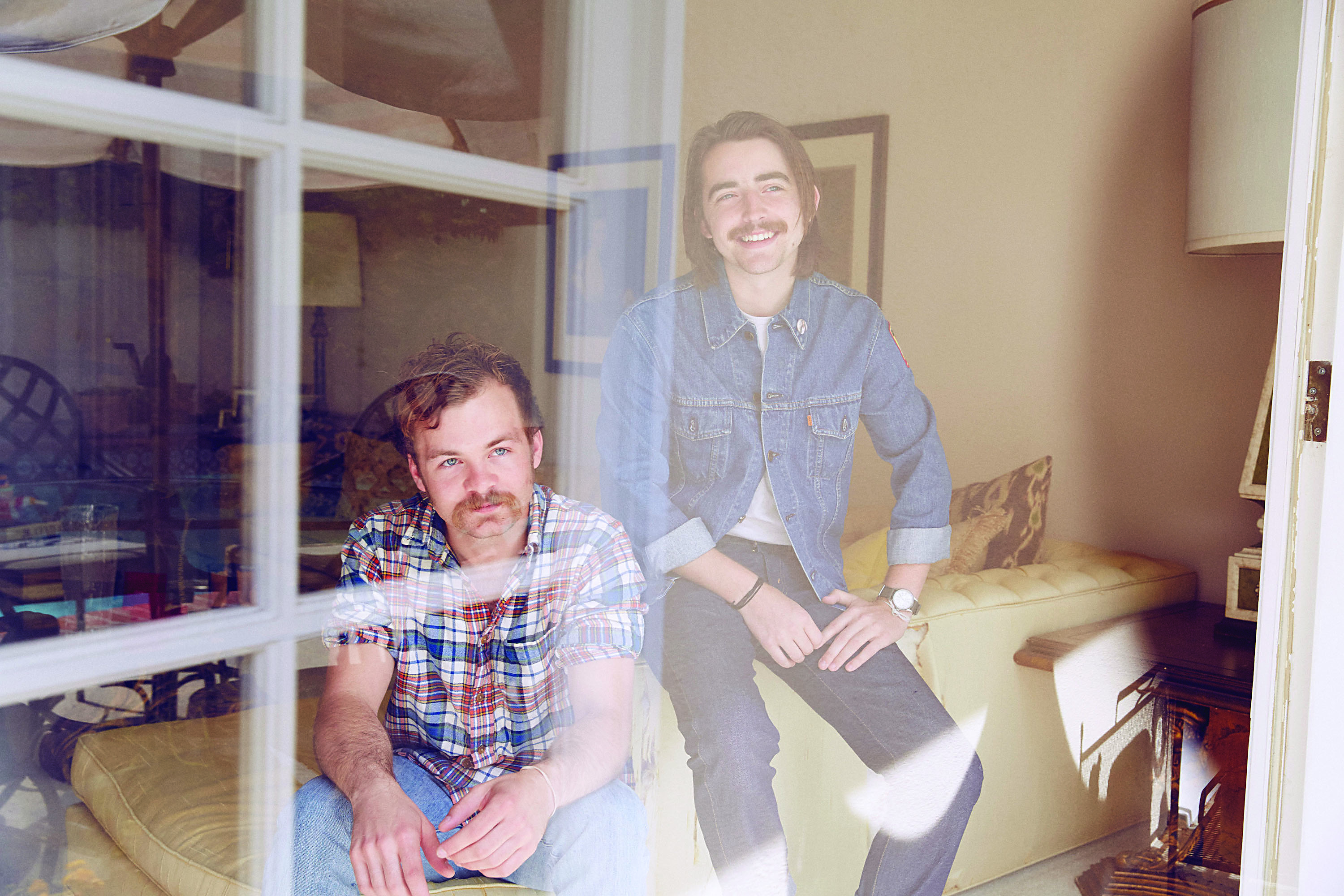 Michigan Rattlers Shake Up the West
Michigan Rattlers' Graham Young and Adam Reed — a mustache-sporting duo from Petoskey — offer up honest Midwestern faces seasoned with a little California beach time. But it's their unusual band configuration — guitar and standup bass, with vocals on top — that makes them stand out as they make a name for themselves out West.
MEET THE BAND
Graham Young (guitar) and Adam Reed (bass) have been good friends for most of their lives. The pair met playing sports as Petoskey-dwelling 10-year-olds. "Around then we also started buying tons of rock 'n' roll CDs and learning guitar from the same teacher," Reed said. "Very quickly, music became an obsession. I even listened to, and studied, the radio station The Bear FM every night. We always wanted to be musicians — it was that simple."

Once they became old enough to "play out," they haunted every cafe and bar in Petoskey, making the most of any opportunity to further hone their sound and write more of their own tunes.
"I like to describe our music as alt-country, or country-rock with an emphasis on songwriting," Reed said. "We tour as an upright bass and acoustic guitar duo though, so I think we appear more like a folk or Americana band."
YOU MIGHT HAVE HEARD THEM
"City Park Grill and Coffee and Connect in Petoskey were two places that let us play a lot when we were very young," Reed said. "We played in cover bands mostly." Later on, in high school, both musicians were part of the Petoskey Steel Drum Band, which travels all over the state each summer. "By the end of high school, we had a fair bit of performance experience under our belts," Reed said.

After high school, both musicians left Petoskey for out-of-state colleges, playing music in their respective locations of Illinois (Young) and Ohio (Reed). College graduation arrived for both, and Young persuaded Reed to move to Los Angeles and start a new band. One four-day cross-country drive later, the Michigan Rattlers were born. "We did come Up North periodically to play during our college years, but after college, the decision to get back together was easy," Young said.
THEIR INSPIRATION
Everyone from Chet Atkins and Eric Clapton to Creedence Clearwater Revival have played a part in the development of the Rattlers' sound. But the boys also keep things close to the belt with plenty of shout outs to their homeland.

"It's true there are Michigan references all over our music," Young said. "Some are even quite specific. This makes home-state performances very exciting, like everybody's right there, in on every joke. But of course, you don't have to be from Michigan to enjoy the music."
CURRENT PROJECTS
Once the pair arrived in L.A., things moved fast. They recorded their self-titled EP in one twelve-hour recording session with producer John Karkazis, known in the industry as Johnny K, who's worked with established bands like 3 Doors Down, Trapt, and Pop Evil.
"The goal at the beginning of the day was one or two good recordings, but once Johnny dialed us in, things just moved, and we ended up with five songs that we're all very proud of," Reed said.

The resulting set has already spawned its first single, "Illinois Sky," which shows off the country side of their sound as heard through an L.A.-style lens that narrows the focus and dynamics of their music, making it both more polished and accessible.
"The song 'Sweet Diane' probably best exemplifies how well that [recording] session went," Young said. "The tempo and dynamics and emotion all push and pull each other so effortlessly through that track."
SNAKEY BUSINESS
What's with the reptilian band name, you ask? "Well, I always liked the character of Michigan's only venomous snake, the Eastern Massasauga rattlesnake," Reed said. "They're quiet and dangerous, but almost nobody has ever seen one. They're like real monsters."
FUTURE RATTLERS
The immediate future for the band will be, as the Rattlers put it, "just filled with touring," although fans can also expect more recorded music soon from the ambitious pair of friends. "Some time this fall, we'll get back into the studio to work on a full-length record, or perhaps another EP," Reed said. "There are lots of new songs we're working on and playing live. They feel really good, too. You can look forward to hearing them as soon as early next year."
In the meantime, these Michigan boys continue to adjust to L.A. life, which they said has started to affect their music — although not as much as the place where they grew up and got their start.
"Living out there in the desert has influenced us, yeah," said Reed. "But mostly it's just made us more conscious of our own upbringing. Any reference we might make to an ocean or palm tree will always be through the eyes of a kid from Petoskey."
To find out more about Michigan Rattlers, their music, and upcoming tour dates, visit michiganrattlers.com.
Trending
Very Busy Very Fast
This isn't going to be easy. President Joe Biden and his thin congressional majority are walking into troubled times both ...
Read More >>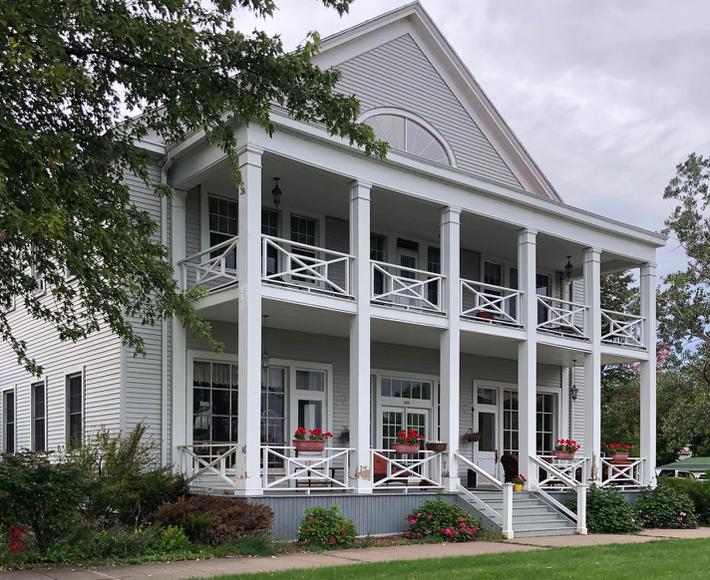 Thunder Bay Inn
Former playground to Henry Ford and part of a famous film and novel based on a real-life murder in the town, the courtroom...
Read More >>
Forty Acres' Spa Day Martini
Myriad methods of cocktail creation are on display at bars around the world. There are flaming drinks, compotes laden with...
Read More >>
He's Gone, Now What?
Wounded and fearful, America watched the 45th President leave the nation's capital. On a hastily arranged stage at a...
Read More >>
↑