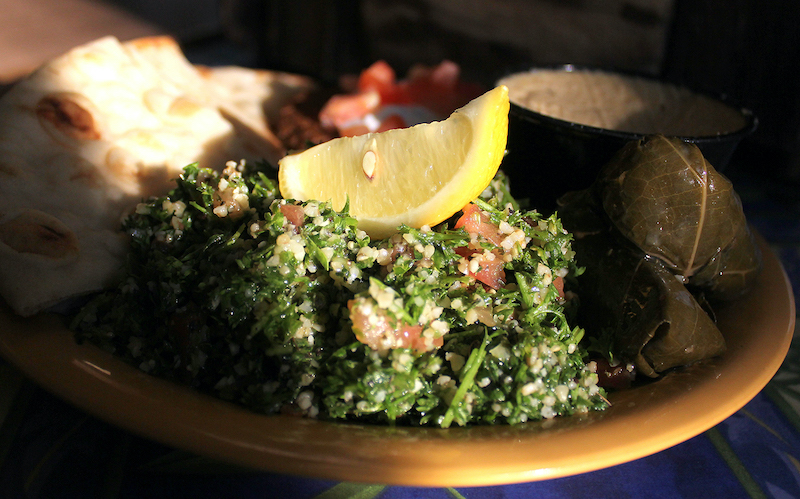 Mim's Mediterranean
Fresh Greek-inspired eats Up North
By Eric Cox | April 10, 2021
Mim's Mediterranean Grill, 1823 U.S. 31-N, Petoskey, is a bit of an oasis for some. Its Greek-inspired cuisine and diminutive and colorful house-turned-restaurant serve as a welcome respite from the region's delicious but ubiquitous pub fare.
At Mim's, says owner Brett Brinkle, freshness, quality, consistency, and value collide. And it may be the happiest accident in Northern Michigan.
Now with an additional food truck location at downtown Petoskey's popular Back Lot, Mim's is hitting its stride, offering a diverse menu of solid Mediterranean-style offerings, including a roster of tasty gyros, chicken kabobs, a slew of excellent sides, a few seafood items, and a string of salads with eye-popping ingredients.
For starters, we tried the Mediterranean Plate ($12.25), a gorgeous small plate of Greek favorites, including falafel, tabbouleh, rice-stuffed grape leaves, hummus (garlic or red pepper), and pita bread.
Aside from the savory falafel (served with a dollop of sour cream and diced tomatoes), the tabbouleh was extraordinary with its fresh, emerald parsley and white bits of bulgur wheat.
The dark green grape leaves envelope rice marinated in a weirdly delicious and super fresh tasting lemony-dill solution. These offer an unusual flavor that compliments the plate's other offerings, such as the startlingly potent garlic hummus smeared over the fluffy pita triangles.
For entrees, we chose both the Original and Neptune gyros, two of a dozen gyro options, including the Veggie Gyro – all priced between $6.50 and $8.25.
The Original Gyro ($7) included everything that makes this Greek sandwich great: tender, rotisserie-cut gyro meat, creamy tzatziki sauce, strong white onions, and ripe tomatoes. For those meat lover's tired of the bar-burger routine, this is a solid and filling option — especially when paired with Mim's Fiery Feta Sauce ($2/4 oz.), in which we dipped our crispy french fries.
The Neptune Gyro, with its planks of crispy, deep-fried cod tenders, also buoyed our spirits. The Guinness-battered fish planks nestled tastily between thin slices of American cheese, lettuce, tartar sauces, tomatoes, and onions.
All are made more delightful by the fresh, unprocessed flavors and colors that electrified each dish — something on which Mim's owner Brett Brinkle prides himself.
"I'm proud to say we use a tremendous quantity of fresh vegetables and products that come to the restaurant every week," said a smiling, gregarious Brinkle, who always works alongside his tiny staff of hustling workers. "We have a small restaurant, and that kind of forces us to always be going through fresh product."
The freshness of the flavors speaks for itself, though Brinkle seems extremely happy to report that he bends over backward to locally source his as many of his products as possible.
"I have a fabulous food supplier that can get me great products year-round," Brinkle, who claimed no Greek or Mediterranean heritage, explained. "However, when it's available locally — spring, summer and fall — we use local sources for produce. There's lots of great local produce around this area, and that goes hand-in-hand with our sustainability practices."
Mim's hasn't used styrofoam in years, he said, instead opting for compostable carry-out boxes, utensils, and more. Those are the rules for any food truck wishing to have a presence at the Back Lot, downtown Petoskey's open-air taproom/food truck corral. Adapting his food truck operation to conform to Back Lot policies led Brinkle to extend those practices to Mim's, a few miles north.
It's plain such sustainability practices satisfy him, and he's clearly proud to discuss it. Brinkle enjoys helping protect the environment, and his locally sourced ingredients are another source of esteem.
"I can tell you exactly where this food came from, and I know the people who pay the taxes on the land where it's grown," he said. "It means something to me at least."
If online reviews are any indicator — and they are — Mim's fresh ingredients, creative approach and quick, consistent service are helping make it a popular destination. Brinkle credits his young staff and their willingness to work with the restaurant's success.
"We have a fun, team environment here with a friendly atmosphere," he said. "That's something I've been trying to cultivate here for the past 12 years now. We feel like that atmosphere is experienced on both sides of the counter — not just employee to customer, but employee to employee also. That helps us maintain our staff in an area where it's difficult to find help. So, with a consistent staff and consistent products, you get consistent results."
Mim's has both vegetarian and vegan options, including salads, tabbouleh, and more. Additionally, the menu includes a Chicken Kebab Plate ($13), Curry Chicken Shawarma Plate ($12.50) and offerings for kids, like the Chicken Tender Basket ($7.25) and the Grilled Cheese Pita Basket ($6.75).
There's currently no interior dining at Mim's Mediterranean Grill restaurant. Carry-out orders are available at both the U.S. 31 (restaurant) and Back Lot (food truck) location, though diners can sit outdoors and eat at the latter. Carry-out orders may also be made in person at the front door of the U.S. 31 restaurant.
Find out more by visiting www.mimsmediterraneangrill.com or call 231-348-9994.
Trending
Yucatan Guacamole
Whichever food scientists deemed the mighty monounsaturated-fat-filled avocado good for the human heart failed to take int...
Read More >>
Pipeline Profit Risks Our Future
The 1950s were a heyday for civil engineering. To fuel our growth, we built what was then the world's longest suspension b...
Read More >>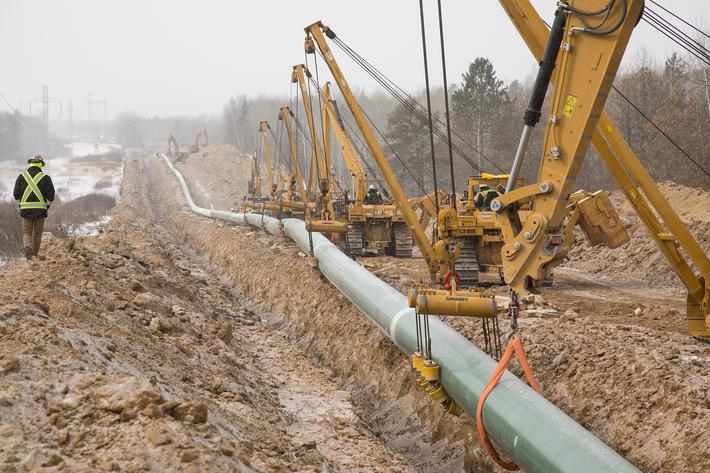 Evicting Enbridge
"Shut Down Line 5 Pipeline." "Keep Oil Out of the Great Lakes." "No Tunnel."If you&rsq...
Read More >>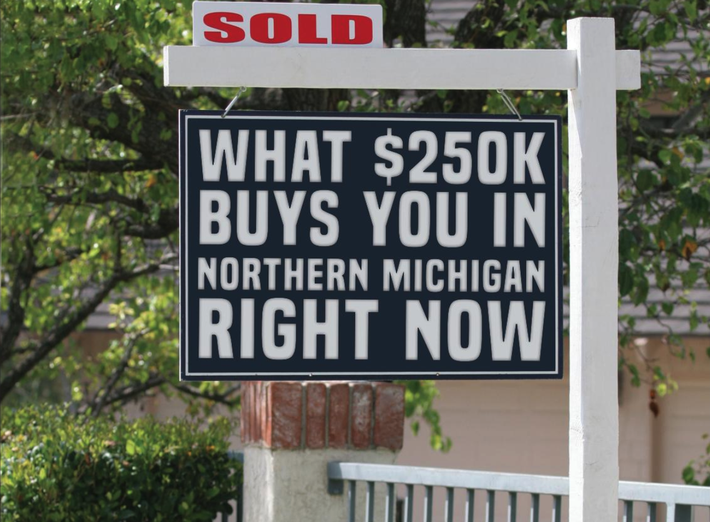 (Does it buy anything anymore?)
Anyone who has paid the slightest bit of attention to real estate in the past year knows that since the opening of busines...
Read More >>
↑