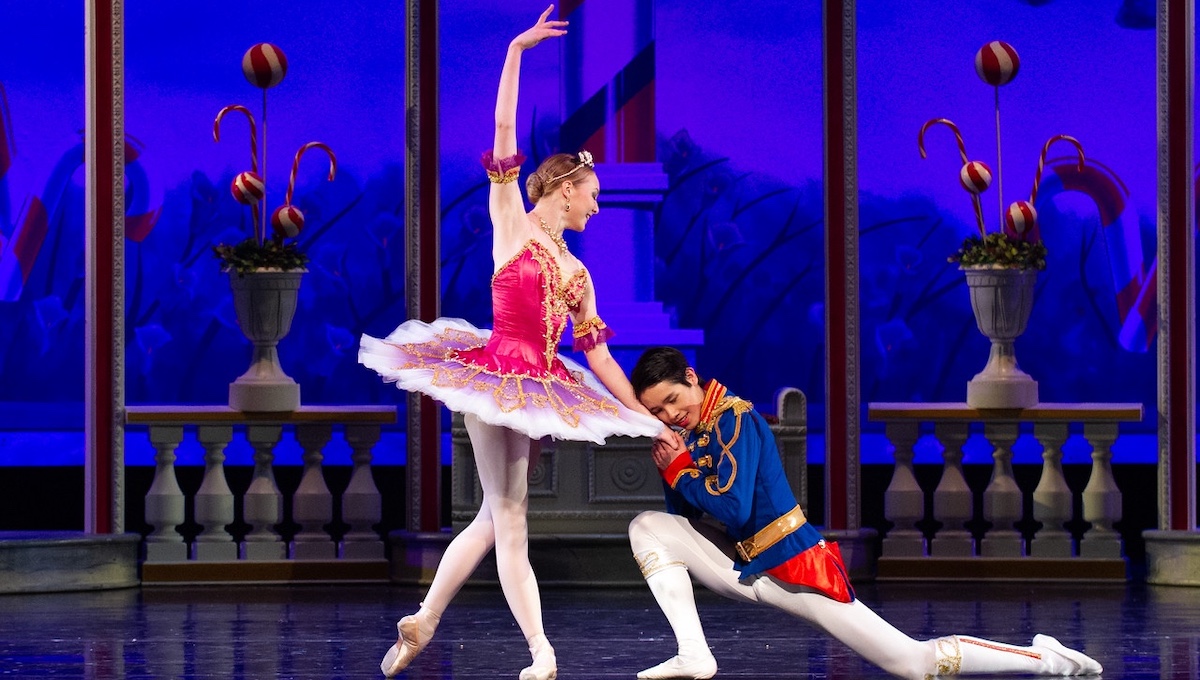 The More Music, the Merrier: Holiday Concerts and Performances for the Whole Family
Live performances form some of the most lasting memories of the holiday season. Whether you're seeing The Nutcracker for the hundredth time or catching a brand-new band, there's something magical about music this time of year. Here are a few events you'll want to put on your calendar in the coming weeks.
Phil Kline's Unsilent Night
Dec. 9, 6-8pm
Presented by Left Foot Charley Winery, this offering celebrates the coming holidays and a love of music in a way you've never seen before.
Unsilent Night is a free, outdoor sound sculpture played through a swarm of boomboxes, MP3 players, iPhones, iPads, and laptops all carried by the guests. Reservations are required, and all ages are invited to participate in this international event that has taken place in New York City, Los Angeles, and Melbourne, Australia, since its inception in 1992. Detroit and Traverse City are the only Michigan cities to hold the Unsilent Night.
"Since 2009, community participation has grown, and we get several families who return each year to participate in the walk through the Commons," says Meredith Murray, event coordinator at Left Foot Charley. "It's a great way to grow the holiday cheer and support our community. During the evening, we collect donations for Boots For Kids, a nonprofit in our community providing winter boots and clothing to children in need."
For more details, head to leftfootcharley.com.
The Haunting of Ebenezer
Dec. 10, 6pm
Northport's Willowbrook Mill will host this acoustic concert retelling of Dickens' classic, A Christmas Carol. The concert's 16 Americana songs guide listeners through Ebenezer Scrooge's haunting and transformation. It's part concert, part musical theater, and all holiday cheer. Presented by the Stone Fruit Collective. Cocktails are served at 6pm, and the music starts at 6:30pm.
Tickets are $15 at mynorthtickets.com.
Home For The Holidays: Let It Swing
Dec. 17-18
Traverse Symphony Orchestra Maestro Kevin Rhodes leads a fun-filled twist on the traditional holiday concert. Jazz Orchestra solo singers and the Northwestern Michigan College choirs will make it a sassy, saxy holiday. Traverse City's Lars Hockstad Auditorium will be the site for performances at 7:30pm on Dec. 17 and a 3pm matinee on Dec. 18.
Tickets are $28-65 and available at traversesymphony.org.
Sounds of the Season
Dec. 17-18
Interlochen's Corson Auditorium will be filled with holiday music at 7:30pm on Dec. 17 and 2pm on Dec. 18 for their Sounds of the Season event. The fast-moving showcase of seasonal songs and stories features cameos by faculty members, a reading of "'Twas the Night Before Christmas," and appearances by beloved holiday characters Santa Claus, Frosty the Snowman, and the Grinch.
Tickets are $29 and $17 for students and available at interlochen.org/concerts-and-events.
A Celtic Christmas
Dec. 20, 7pm
The Founding, a progressive folk band from Kalamazoo, will present original and classic seasonal tunes with a Celtic flare at the Cheboygan Opera House. With a timeless approach to songwriting and unique instrumentation, the group balances tradition and innovation.
"This is actually our first year doing a Celtic Christmas here at the Opera House. Last year we were still dealing with a COVID wave and concert cancellations; we didn't have much in the way of holiday events," says Owen Goslin, executive director of the opera house. "So this December we are excited to have a diverse set of holiday concerts to offer once again, including Celtic Christmas."
The Founding will perform a mix of traditional and original Christmas tunes, plus a selection of favorite Celtic music.
"The historic Opera House is a warm and inviting space in which to encounter live acoustic music, especially during the holidays when we put up all the trimmings," adds Goslin. "We had a couple of highly successful Irish performers here in late summer—Jig Jam and Grammy-winner Eileen Ivers—so I think our audience will also enjoy these fine musicians working in the same tradition. I think their concert will appeal to people who are looking for a Christmas concert, but who may also want to hear something a little new and fresh at the same time."
Tickets are $30, $25 for veterans, and $10 for students and are available at theoperahouse.org.
Winter Solstice Celebration
Dec. 21, 7:30pm
Blissfest Music Organization presents this two-hour seasonal music event on Dec. 21 at Crooked Tree Arts Center in Petoskey. The evening's co-headliner Wintersong is a collaboration of multi-instrumentalists Nic Gareiss and Laurel Premo, who combine traditional tunes and step dance from across the North Atlantic, along with seasonal songs, ballads, and fiddle tunes.
They'll be joined by one of Michigan's newest traditional Celtic bands, On the Lash, who create timeless sounds through original voices. With new takes on classic songs, On the Lash explores the inherent energy and versatility of the genre.
"I'm excited to see the project Wintersong that Laurel Premo and Nic Gareiss are preparing," says Caroline Barlow, Blissfest's talent buyer. "They are two nationally recognized Michigan artists, and we are lucky to have them right here in our backyard! We are also presenting On the Lash for the first time, and we think our audience will enjoy meeting them, too."
Tickets are $25-30 and available at blissfest.org/ongoinevents.
John Lloyd Young: Heart of Christmas
Dec. 22, 7pm
This talented Tony and Grammy winner visits Petoskey at the Great Lakes Center for the Arts just before Christmas. In the traditional holiday style of Frank Sinatra, Mel Torme, Bing Crosby, and Nat King Cole, he'll perform warm, wistful traditional holiday favorites. Tickets are $37-67 at greatlakescfa.org.
Nuts for the Nutcracker
Pyotr Ilyich Tchaikovsky's iconic ballet, The Nutcracker, is one of the most popular productions of the holiday season. Here's where you can catch a northern Michigan performance.
Dec. 8-11 at Interlochen Arts Academy's Corson Auditorium: Experience the magic of this holiday classic as the IAA dance division stages the timeless story of Clara and her enchanted nutcracker, which comes to life through exceptional dancing, breathtaking costumes, dazzling scenic design, and live accompaniment by the IAA orchestra. Tickets are $17-35. Call 231 276-78 or visit interlochen.org/concerts-and-events.
Dec. 10-11 at Great Lakes Center for the Arts: When Clara receives a nutcracker on Christmas Eve, her dreams take her on a grand adventure. This spin on the classic is brought to you by the Crooked Tree Arts Center School of Ballet, and a portion of the proceeds will benefit the CTAC Dance Scholarship Fund. Tickets are $30-35 for adults and $10 for students. Details at greatlakescfa.org.
Dec. 17 at 7pm at the Northport Performing Arts Center: Pull on your cheeriest Christmas sweater and join the fun during the enchanted evening with Clara and her companions, performed by the Northwest Michigan Ballet Theatre. Tickets are $20. Learn more at northportperformingarts.com.
Trending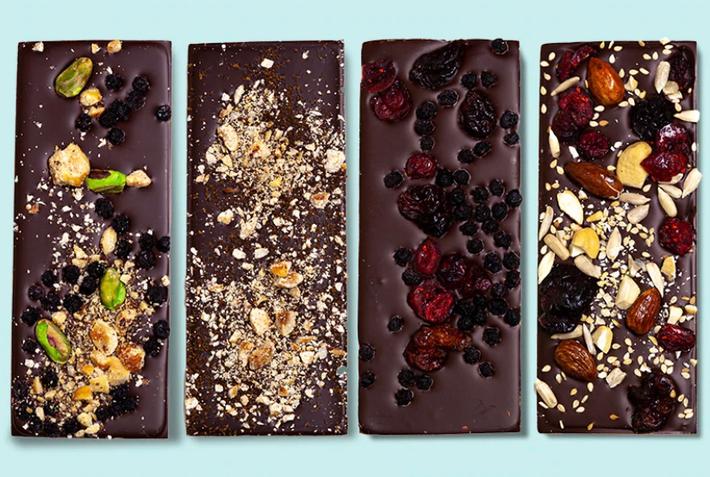 Curated Chocolate Pairings
Valentine's Day is approaching, and that has us thinking about our very favorite food: chocolate. We like it in drin...
Read More >>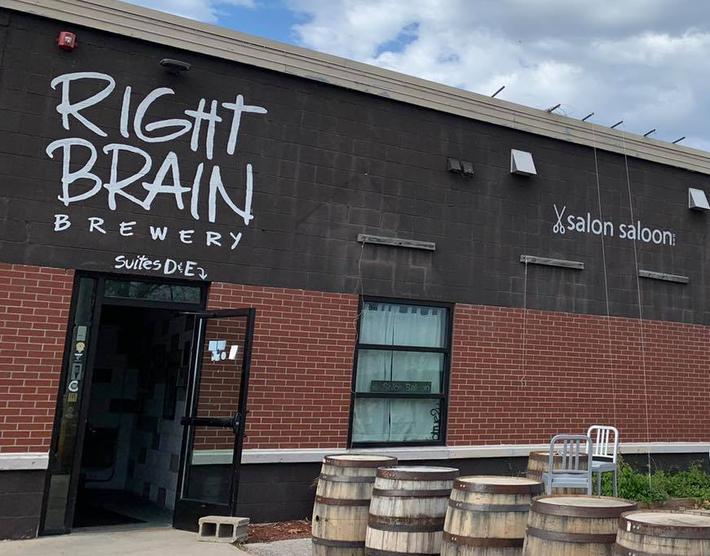 15 Years of Right Brain Beers
It's been 15 years since Right Brain Brewery of Traverse City opened their doors to bring you creative, sometimes za...
Read More >>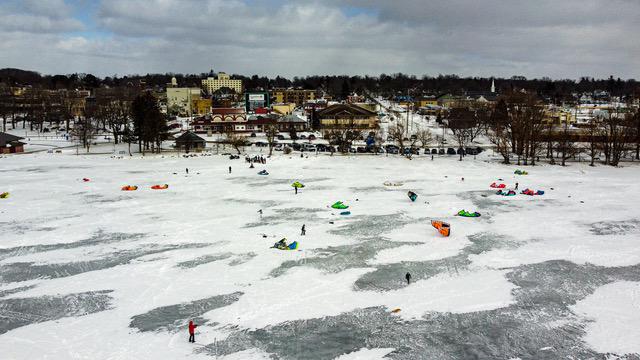 Flying Through the Snow
Leave the daily grind and head to a winter wonderland at the Midwest Snowkite Jam at Lake Cadillac Resort. Friday, Feb. 3,...
Read More >>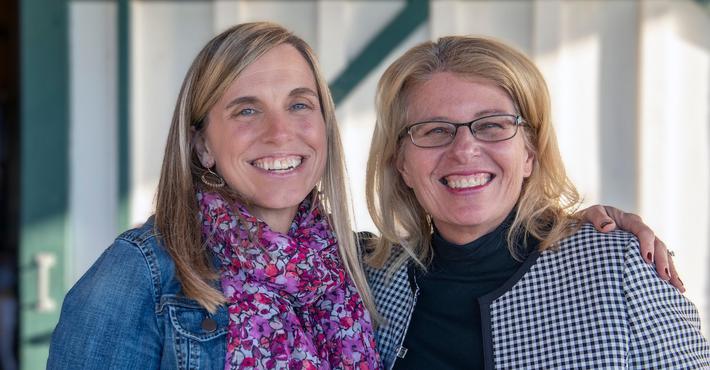 Wing Women: Beside Every Great Woman Is Another Great Woman
Friends. Mentors. Colleagues. Sisters, moms, and cousins. No woman is an island, and this week we're celebrating the...
Read More >>