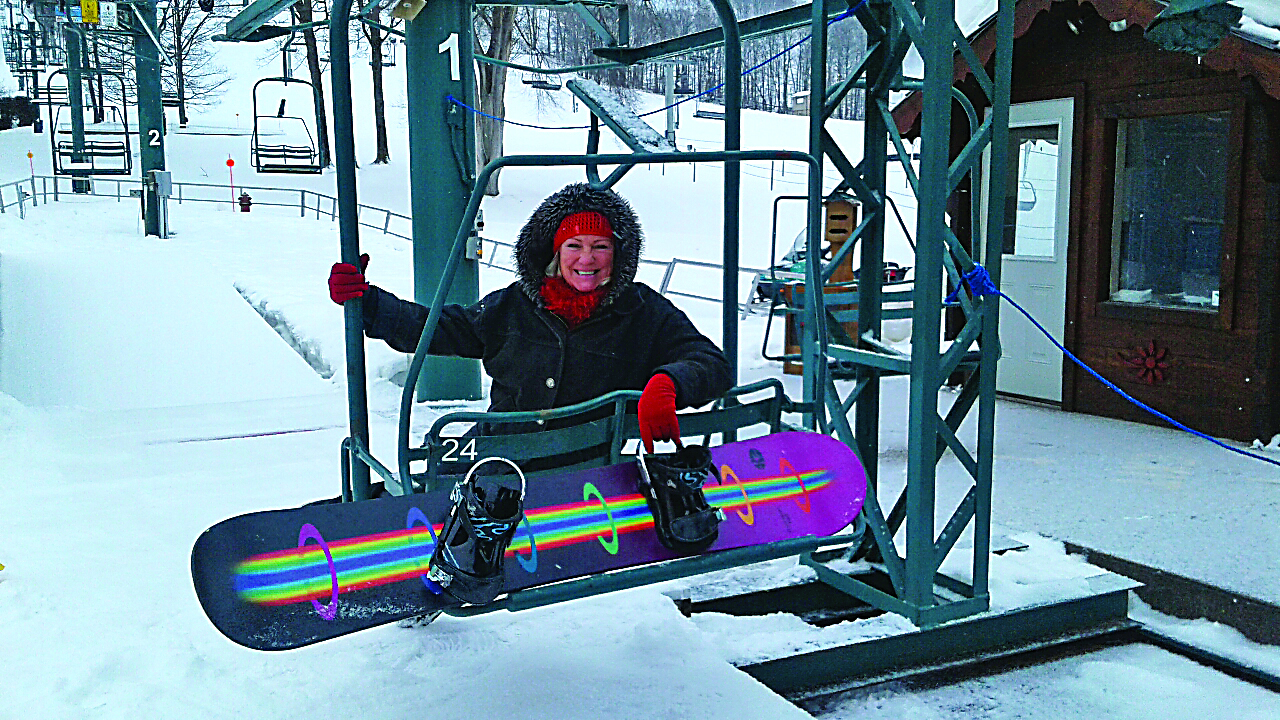 Morgan Lafonte Comes Home
World champion extreme snowboarder returns to northern Michigan
Former world champion snowboarder Morgan Lafonte learned to ski at Nubs Nob, near Harbor Springs, but it wasn't until she was introduced to the nascent sport of snowboarding in Colorado that she found her métier on the slopes. By the late 1980s, Morgan was breaking all the rules as the one of the world's few women extreme snowboarders.

In a decade, she managed to rack up an impressive — and lengthy — list of accomplishments: She was the national and the female world champion extreme snowboarder in 1993 and 1995. Her colorful thrift store skiwear and her giant flips — she is widely considered to be the first woman snowboarder to nail a double back flip — made her a standout on the slopes. She's tackled remote and dangerous peaks around the world; she's jumped out of a helicopter hovering precariously on one skid. She's been featured in Vogue and Harper's Bazaar, on MTV, and in many films; she was featured in commercials for Mountain Dew and Minute Maid; she has had a K2 snowboard marketed in her name; she was the featured expert on Chevy Truck Ski World with Bob Beattie. And — no surprise — in 1999 she was the focus of an NBC Dateline segment about adrenaline junkies. Knowing when to quit, she eventually phased out of extreme snow sports. As she says: "It's hard to reinvent yourself from a wheelchair."
Thankfully, it's easier to come home. Less than a decade ago, Lafonte returned to northern Michigan to be closer to her family. She didn't hang up her board, however. She continues to shred even today, where it all began. Northern Express caught up with Lafonte to talk adrenalin, Alaska avalanches, and what it's like to be a first among firsts.

The Early Years
Northern Express: What's your first memory of being a daredevil?
Morgan Lafonte: I was always looking for things to throw myself off of. When I was a kid, I would do back flips off of picnic tables and things like that. In fact, if there was something more than two feet off the ground, chances were, I was flipping off of it. My family had a cottage at Point Nipigon in Cheboygan, so I would spend time jumping off the top of the Cheboygan lighthouse. When I was around 15, I started borrowing my father's boat to go over to Mackinac Island, where I could do back flips off of the ferry piers.

Express: What else were you up to at that age?
Lafonte: I used to take my sailfish out alongside the freighters that would go through the Straits. You had to go right to the middle part so as not to lose your wind. The guys on board would yell at me over the side to get away. Also, I loved running my sailfish under the Mackinaw Bridge.

Express: All of this sounds reckless and downright dangerous. What were you thinking?
Lafonte: There was a fire I felt inside, but it wasn't like burning a candle at both ends. I didn't perceive any of it as danger, but rather, as more of a challenge.

Express: You once said that after high school graduation in 1985 [from Marian High School in Bloomfield Hills], you spun a globe and put your finger on a spot, which turned out to be Colorado. What if it had been, say, New Jersey? Ohio?
Lafonte: Luckily I didn't have to Mulligan the spin — I would have respun the globe. My parents had visions of college, while I had other plans. I got on a bus with a small duffle bag of clothes and $400 in my pocket, and headed out to Colorado. I got a job at Club Med at Copper Mountain and started skiing every chance I got.

Rocky Mountain Highs (and Lows)
Express: You were already a seasoned skier by the time you moved to Colorado, but then you met radical pioneer snowboarder Shawn Farmer, who introduced you to snowboarding. What was that first ride like?
Lafonte: Shawn Farmer had been snowboarding for a few years, and he made it look so easy, so I knew I had to try it. He took me to the top of Peak 9 at Breckenridge and told me to stay low, and he'd see me at the bottom. I eventually made it down — but not before I broke my coccyx. I was laid up, flat on my back, for three weeks. As soon as I felt better, I got back on and tried again. Never give up the want — but don't let your boyfriend show you how to snowboard.

Express: Shawn Farmer was a true original in the world d of snowboarding, and he's still widely respected as a pioneer in the sport. How did that affect your career?
Lafonte: Shawn set the standard for everyone who came after. He was a bit more of an outlaw. Because I was with Shawn, I was categorized with him. It was a clique, and you had to know somebody. Shawn was my platform. Back then, the world of snowboarding was pretty small, so I was able to network pretty rapidly and establish myself as a backcountry snowboarder.

Express: Who else made up that group of pioneers?
Lafonte: I rode with Jim Rippey, Tom Burt, Noah Salasnek, Nick Perata, Shawn Farmer, Victoria Jealouse, DaveHatchett, Craig Kelly, Tex Davenport, and Matt "Ox" Maloley.

Express: Did you experience sexism when you were starting out?
Lafonte: I was one of the guys. I did whatever they did, and it didn't matter. When you came right down to it, we were all standing around waiting for the same thing. But, you had to know what you were doing to run with that crowd.

Express: How did snowboarding begin to become a viable sport?
Lafonte: Some boarders formed the first video companies — Fall Line Films and Standard Films, for example — and their movies brought the sport into fruition. Then the magazines like Snowboarder and Transworldcame along, and that further publicized the sport. It was like the Big Bang, and snowboarding was birthed.

Express: Was Breckenridge welcoming to snowboarders? Did you find discrimination against the sport in the early days?
Lafonte: I never experienced that because we showed up with a camera crew, and so we weren't labeled as troublemakers. Alta and Aspen didn't want snowboarders, but we didn't want to go there anyway.
On the Job
Express: Can you describe the early competitions?
Lafonte: The first event I can recall was the PSTA [Professional Snowboarding Tour of America] series in Colorado. A small group of us travelled around the state, occasionally picking up friends hitchhiking with their snowboards. The venues were a series of gates and a "ditch," what we now know as a halfpipe. My experience was, I either won or came in dead last. There was never an in-between for me, never. One of my important national wins was in 1993 when I did a giant backflip off Granite Chief at the Squaw Valley extreme competition.

Express: How did your career evolve?
Lafonte: It began for me when I started to actively seek out sponsors for product and payment. I started to film with my own company, and I was getting more sponsorships, and different doors were opening for me. Sponsors wanted you to get exposure wearing their products, and so you were always looking for ways to promote them. I was a snowboarding billboard, and I had many great sponsors over the years including but not limited to Roxy, Oakley, Helly Hansen, Quicksilver, K2, Arbor, DaKine, and Arcteryx. I would get calls for appearances, and I'd get in my car or on a plane and show up.

Express: What were your "firsts" as a female professional snowboarder?
Lafonte: I was one of the first females to get paid to play. I was in that top group. I was one of the first females to get filmed from a helicopter, to be featured in a Sony PlayStation video game, and to have a finger snowboard with my graphics and picture and all of my stats.

Express: And what about that famous double back flip? You are credited with being the first woman to do it.
Lafonte: Everybody has their own version of that story, but I was definitely the first to have it captured on film for a movie segment. The film was called No Man's Land,and my segment was filmed in the Wasatch range in the Utah backcountry.

Express: You've done so much in your career. Is there a most memorable moment?
Lafonte: There were so many, but one thing that really stands out was getting contacted by the Make-A-Wish Foundation. A terminally ill girl named Natalie wanted to snowboard with me, so I flew to Seattle and surprised her at her school. We went to the local mountain and spent the afternoon snowboarding.
Going Up the (Back)Country
Express: In the late 1980's, there weren't many women snowboarding, let alone going into the backcountry. How did it all come together?
Lafonte: In the beginning it was a trial and error. In the backcountry, you didn't know what you were going to come across. Our group came together by accident; we were just doing what we loved. Being a free agent from the beginning, I was treated like one of the guys. It was all camaraderie and no competition at that time, and there were only three or four women who did backcountry. My crew was all men except for Victoria Jealouse.

Express: Was extreme or backcountry so new that no one could foresee what it would become as a business, or was there a big scramble to start building careers?
Lafonte: Nobody could see that it could be the huge business that it is today, but we were starting to build a lifestyle around it.

Express: How did you get around the mountains at this time?
Lafonte: We started by hiking where we wanted to go, then we moved to snowmobiling, and then transitioned into cat skiing. Over time, we ended up flying. As we progressed, so did our means of travel.

Express: Describe an average day when you were at your peak as a backcountry snowboarder.
Lafonte: There was a photographer and two cameramen at all times. We would wake up at 4am in order to film in the best light of the day, usually at sunrise, and then at sunset. I spent 85 percent of my day outside watching the sun go up and come down, chasing snow and the perfect light. And we always had our gear: avalanche transmitter, probe pole, shovel, ice ax, snowshoes, crushable down jacket, snow blanket, food and water, and walkie talkies. If bad weather moved in, the helicopters would not come get us, so we'd have to hunker down and ride out the storm.

Express: Talk about the danger of boarding in the backcountry. How did you prepare?
Lafonte: The dangers lessened greatly if you were observant of your environment and understood your gear and trusted the people around you. First, we would take Polaroids from the helicopter to study the descent. On the mountain we would use walkie talkies to communicate. On several occasions, I'd have someone on an opposite peak communicating with walkie talkies, because you had to be aware of hazards of the job, the "sleepers" (rocks and other elements hidden under the snow.) I had a big bulky walkie talkie clipped to my collar. Nothing was streamlined like it is today. But even the most conscious of safety measures is no guarantee. I've tumbled down steep pitches, been swept down chutes in Class 2 avalanches, fallen off of broken cornices, and wrapped myself around trees.

North to Alaska
Express: You were among the real pioneers when it came to Alaska.
Lafonte: At that time, backcountry skiing in Alaska was traveling into the unknown and getting to know it, where every descent was a first descent. The one contest that truly set me apart from the rest was winning the World Extreme contest in 1995 in Valdez, where I also placed 10thin the men's division.

Express: Talk about those Vietnam [War] copter pilots.
Lafonte: They had a lot of nerve. They would take us anywhere we wanted — something that the pilots will not do today. One pilot, named Chet, flew out of Valdez, and he was not scared to drop you off on any peak. Sometimes he would nudge a skid into the snow or just hover, and we'd jump out, grab our gear from the basket, and hunker down.

Express: You mentioned that the whole attitude started to shift, and areas that were once undiscovered were not so quiet anymore. Was that because it was discovered by seasoned snowboarders or just hotdoggers who were a danger to themselves and others?
Lafonte: Our sleepy little secret soon turned into a sideshow, and the ski tourists were coming out of the woodwork. In Valdez we had an influx of people wanting to see the places the magazines were talking about, and pretty soon you did not know the people sitting across from you on the helicopter. You didn't know if they had an avalanche beacon or if they even knew how to use it. So, after six years of spending every April in Alaska, it was time to go back to the lower 48.

Express: When did you know it was time to quit your professional career?
Lafonte: I didn't have injuries that kept me off my game for long, and I was able to put my concerns about personal safety on the back burner, but with experience comes wisdom, and it was time to start backing away. I had been in the business for 20 years, and I had come out unscathed. I had pinnacled in my career.

Thomas Wolfe was Wrong: You Can Go Home Again
Express: When did you return to Michigan to live?
Lafonte: It was in 2009. All that time away from family was wearing heavily. I had missed so much: the holidays, watching my nieces and nephews grow up, not being there when my father passed. So I moved to Cheboygan and eventually to Boyne Falls, the location of Boyne Mountain. Now, family is my joy and focus.

Express: How did you feel as an adult coming home?
Lafonte: It was exciting to know that I was coming back to this area. As a kid, I remember how stoked I was about coming to Boyne Mountain and Nubs Nob, and I have to say that today I still get that same feeling. Whether its heli-skiing in Alaska or snowboarding down Hemlock at Boyne Mountain, it's about enjoying the experience where you are, and I'm happy to be right here. It's no less wintertime here than it is anywhere else on the planet.









Trending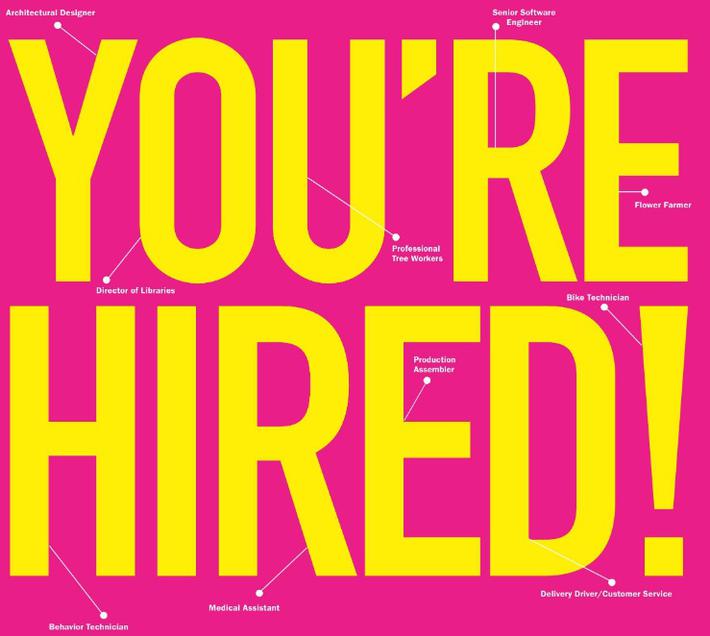 Now Hiring! Up North Jobs
Welcome to our Spring 2022 "Now Hiring" section sponsored by Hagerty! Here you'll find mo...
Read More >>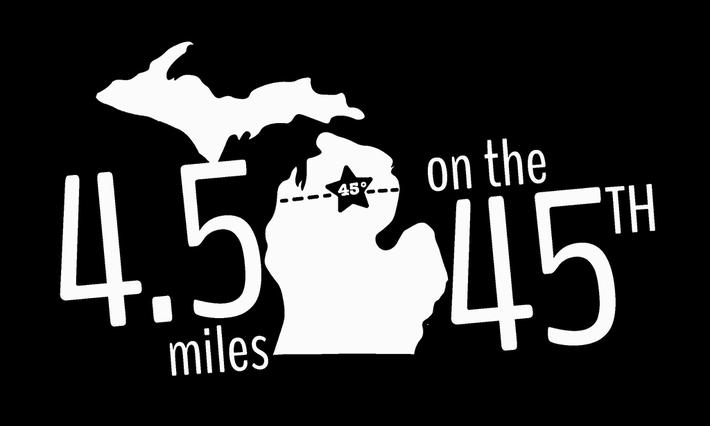 Gear Up for Running Season in Gaylord
Coming soon, Northern Express will be sharing the 2022 race calendar full of running, biking, and paddling races across no...
Read More >>
Hope Springs
After weeks of wet, gray, and chilly "pseudo-spring," we are finally starting to see the real thing. May sunli...
Read More >>
Should Have Seen It Coming
Pro-choice advocates should have seen it coming; Roe v. Wade has been a goner since Donald Trump nominated three Supreme C...
Read More >>
↑