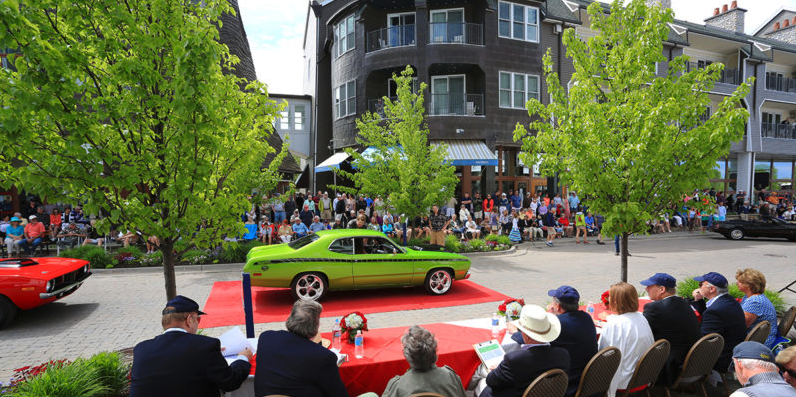 Motorheads, Converge!
Chrome, muscle, speed, and style — make your destination one of the North's classic car shows and cruises.
Lovers of classic cars will have plenty of chances to get their fill of tailfins and chrome this summer as northern Michigan hosts shows on an almost-weekly basis. Here's a listing of some of the most interesting gatherings around the North.

June 8 & 9
Cadillac Lakes Cruise and Car Show will debut with a leisurely paced drive around lakes Cadillac and Mitchell on June 8 and a major car show the following day. There's no registration charge for owners, and some 400 to 600 vehicles are expected to attend. Any type of automobile is welcome, say organizers, who stress it's not a classic car show, just a car show.
Search Cadillac Lakes Cruise on Facebook.

June 15
Frankfort Antique Vehicle and Car Show, sponsored by the Masons, will be held in Mineral Springs Park.
www.frankfort-elberta.com

June 20 & 22
Bay Harbor's 21stannual Vintage Car and Boat Festival features an outstanding collection of classic cars and wooden boats. The highlight is the parade of vintage cars and display of boats on June 22. The parade is free to the public and attracts thousands of onlookers each summer. This show offers an outstanding opportunity to see one-of-a-kind cars, chat with exhibitors, and share car tales.
www.bayharbor.com

June 27–30
Perhaps the granddaddy of northern Michigan car shows is the 44thannual St. Ignace Car Show weekend. More than 25,000 car lovers turn out each year for the event, which this year offers something new: In an effort to set a record, organizers are hosting Muscle On The Mac, an effort to set a new mark for the most horsepower to cross the Mackinac Bridge at one time.
www.stignace.com

June 30
A highlight of the National Cherry Festival is the annual Old Town Classic Car Show in Traverse City. Scores of vintage cars, trucks, motorcycles, tractors, and other vehicles will line Union and Sixth streets, luring admiring car lovers from across northern Michigan. Online preregistration encouraged; day of registration from 8am to 11:30 am. Show runs 11am to 3pm. www.cherryfestival.org

July 19–20
Grayling will host a cruise night on Friday, starting at the Northstar Auto Wash, touring Camp Grayling, and ending at the Grayling Country Club. The 34thannual Classic Car and Truck Show follows on Saturday. Expect classic cars, modern muscle cars, and an assortment of Jeeps.

July 22
Culver's Restaurant on US-31, near the Pit Spitter's ball park, in Traverse City, will host its annual Classic Car Show to benefit veterans. The cars will be on display from 5pm to 9pm. Culver's also hosts a smaller weekly gathering each Monday from 4pm to 8 pm.

Aug. 8
Some 200 cars, trucks, and motorcycles will be on display in Zorn Park at the 13thannual Harbor Springs Car Festival.
www.harborspringschamber.com

Aug 10–11
Boyne City hosts its Antique Auto Show & Flea Market at the Veterans Memorial Park. This event showcases hot rods, rat rods, classic cars, vintage cars, and car-related spare parts and accessories.
www.boynechamber.com

Aug. 11
Sponsored by the Twin Bay British Car Club, the 19thannual Alden Classic Sports Car show features cars from around the world. No hot rods, motorcycles, trucks, muscle cars or replicas; only sports cars — from Great Britain, Germany, France, Italy, Japan, and the U.S. have been featured in past years. Last year, 119 entries made their way to scenic Alden in Antrim County. One unique feature of the show is a robust session of valve cover racing with trophies awarded to the fastest racers.
www.twinbaybrits.com

Aug. 31
The Evart Car Club hosts its annual show at Riverside Park. Classic cars of all types will be on display.
www.evartcarclub.com

Aug. 31–Sept. 1
The Boyne City Kiwanis Club hosts its annual Labor Day weekend car show. There's a Friday night preview during Stroll the Streets, free to participants on Aug. 31. The next day, Sept. 1, is the Saturday Car Show, featuring oldies music in Veterans Park, on the lakefront.
www.boynechamber.com

*** Back to the Bricks is Back in Gaylord! ***
On June 10, hundreds of clean classic cars will cruise into Gaylord when the Back to the Bricks Celebration Promo Tour rolls into The Alpine Village. If you're a fan of Fords or passionate for Pontiacs, you'll want to check out the 275 vintage vehicles from 5pm to 9pm when they'll be parked along Main Street. There's no charge for the event, which features live entertainment.
The 10th anniversary tour — which has twice selected the Alpine Village for its annual trek — will begin in Davison on June 7 with stops in Clare and Sault Ste. Marie before the Otsego County visit. It continues with a stop in West Branch before the "end of the road luncheon" in Bay City on June 12.
Trending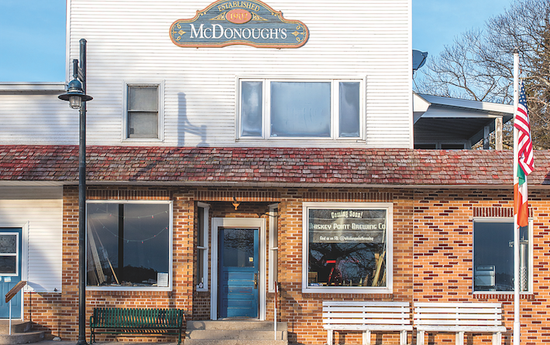 Welcome to Michigan's Most Remote Brewery
After years of planning and honing his beer-making skills, this spring, Patrick McGinnity plans to open Beaver Island&rsqu...
Read More >>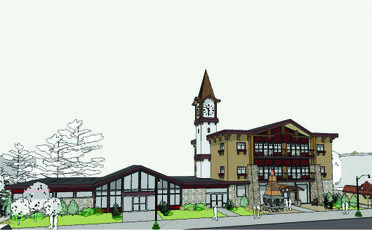 Gaylord: A boomtown Up North
Gaylord native Gary Scott had moved to Indiana, where he and some partners started a business to invest in distressed prop...
Read More >>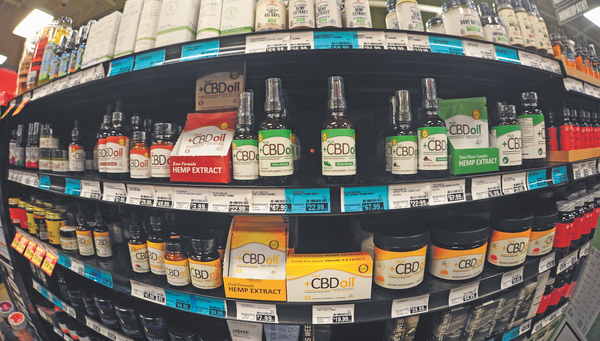 CBD Laws: Dazed and Confused
The sign outside of Family Video in Kalkaska lets drivers know the store has more than just movies. The sign reads: &...
Read More >>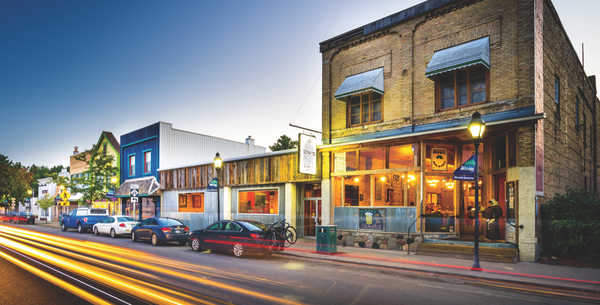 Small Up North Towns on the Rise
Spotlight on Bellaire (pictured)Seems Traverse City isn't the only place in the region making those "Best...
Read More >>
↑