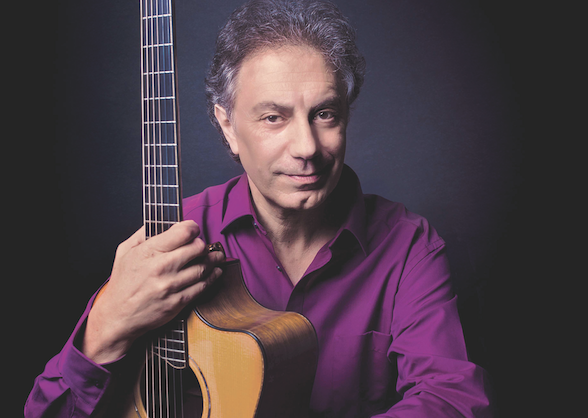 Mozart of the Guitar
Pierre Bensusan to play the porch at Sleder's Family Tavern in Traverse City
For some artists, their instrument becomes an extension of themselves. Rather than playing the piano or trumpet, they are simply playing music. That's no doubt the case with Pierre Bensusan.
The French guitarist performs at Sleder's Family Tavern in Traverse City on Aug. 29. Bensusan has played in the region several times previously. His first show was at a since-shuttered recording studio in Traverse City in 1996. He's also played at Interlochen and, last year, in Petoskey. This upcoming show is the first date of a tour that will take him to Grand Rapids, Ann Arbor, Milwaukee, and St. Louis, then out West.
"This is what you hope you will be doing," he said of his life as a touring performer. "You know you want to make music, then you want to make a living. As a professional … you have your first concert, then first tour. As life goes by, you find you're spending 44 years."
Bensusan was born in Oran, French-Algeria, in 1957, as France was decolonizing its empire. His family moved to Paris when he was four, and he began studies on piano three years later, taking up guitar at 11. He signed his first recording contract at 17, and one year later his first album, Près de Paris, won the Grand Prix du Disque upon his debut at the Montreux Festival in Switzerland.
He's since released numerous additional albums. They are uniformly enjoyable, demonstrating his compositional flair as well as his musical ability. But a listen to his live recordings on YouTube reveal another animal entirely. His playing is warm and inviting, demonstrating a virtuosity that always serves the music. He is one of those musicians best enjoyed in a live performance.
To that end, Bensusan has released two recordings capturing him in performance. Live in Paris is a duet disc with woodwind player Didier Malherbe. His 2014 release, Encore, was a 3-CD set including recordings from the '70s to the present day. It won the IMA (Independent Music Award) in the Live Performance Album category. In addition to solo performances, it featured duets with world-renowned keyboard wizard Jordan Rudess, of Dream Theater, and several bluegrass recordings from Bensusan's early years with banjo great Bill Keith.
Both on record and in concert, he's performed solo and with a band. Most of his dates these days are solo shows, including his upcoming tour. But don't be fooled into thinking that they will seem somehow lacking. "There's an orchestra in the guitar," he said, echoing the words of fellow axeman Steve Hackett.
Bensusan's music has received accolades from across the globe. Charles Lyonhart in the Woodstock Times wrote, "To say that Bensusan is a master of the guitar is like saying Albert Einstein was good at math." Clare Brotherwood of UK Theatre wrote, "Music at its best … is magical; it can make a difference, and Pierre Bensusan makes a difference. By the start of the second half I was in a state of quiet euphoria, totally at peace with the world. I was even moved to the odd tear." Bensusan's impressionistic style has also led to his being called "the Mozart of the guitar."
Bensusan is no doubt appreciative of the plaudits, but he's still looking for the best in himself, ways to let the music speak. When told that guitar virtuoso John McLaughlin had said he tried to simply be a vessel for the music, you could almost see him nodding. "When I listen to John McLaughlin, I don't think about him. I'm in the presence of music. I try to get to that zone. You need to be competent enough to go there. That's how I write, how I practice, so I can know my instrument."
Knowing his instrument is important — that way he can play the music he hears in his head. "When I write, I try to identify what is in my imagination. I'm not thinking, 'Will I be able to play this?' It's a vision of something. When the music is written, you need to play it and give it life."
Bensusan plays at 7:30pm Tuesday, Aug. 29, to launch the annual On the Porch music series at Sleder's Family Tavern, 717 Randolph St. (231) 947-9213, www.sleders.com.
Trending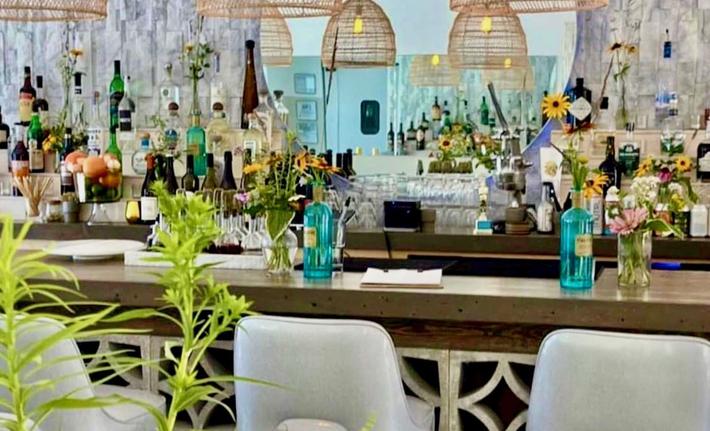 Your Fall Restaurant Guide: Six Spots to Stop for a Bite in Northern Michigan
The weather may be cooling down, but the culinary scene in northern Michigan is heating up. This summer, we explored six n...
Read More >>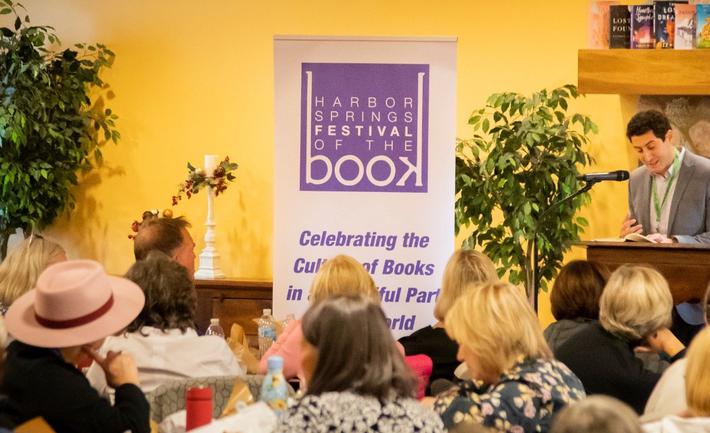 A Weekend of Books
It's a bookish weekend in Petoskey, Bay Harbor, and Harbor Springs! (Be still, our literary hearts!) First up is the...
Read More >>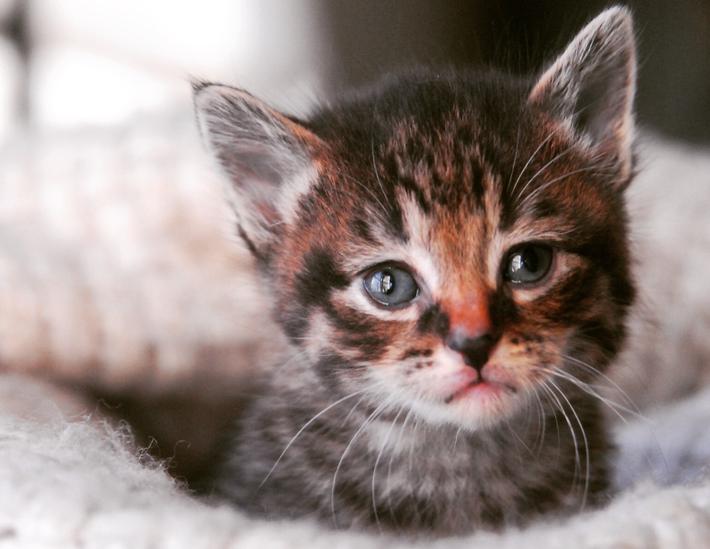 Make Your Pet Famous!
Every fall, Northern Express puts together our Pets Issue, which features stories about our beloved furry friends. As part...
Read More >>

Transformation on the Trail
It's no secret that the Boardman Lake Loop Trail in Traverse City is a popular spot for a stroll. And after a summer...
Read More >>