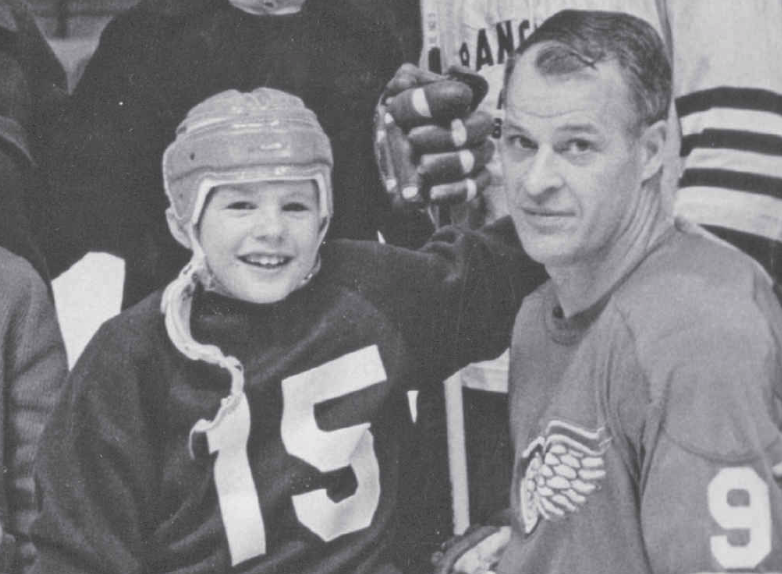 Mr. Hockey's Softer Side
Gordie Howe's son Murray remembers his father in his book "Nine Lessons I Learned From my Father"
Gordie Howe (1928–2016) had a storied athletic career. Considered by many to be the most complete hockey player ever, the ambidextrous Canadian spent 25 seasons with the Detroit Red Wings and was a 23-time All Star. Loved by fans but feared by opponents, "Mr. Hockey" (a registered trademark of Howe's) inspired the term "The Gordie Howe Hat Trick" — a goal, an assist, and a fight.
Those who knew him off the ice, though, saw a very different man.
He was a devoted husband, father, and friend—even-tempered and full of self-deprecatory humor.
That is the side we learn about from his youngest (and arguably least athletic) son, Dr. Murray Howe, who will discuss his book, "Nine Lessons I Learned From My Father," at the National Writers Series on Sunday, Nov. 12, at the City Opera House in Traverse City. Doors open at 6pm. The event, which will be hosted by local author and broadcaster Ron Jolly, begins at 7pm.
From the start, Murray Howe had the drive and love of the game to be a great hockey player but possessed neither the size nor skill of his brothers, Marty and Mark, both of whom went on to professional hockey careers.
His hopes of following his father's path ended when he was cut from the University of Michigan team, an event that — seemingly to his own surprise — set him on the road to becoming a physician.
Dr. Howe now heads sports medicine imaging for Toledo Radiological Associates and is associate clinical professor at the University of Toledo Medical Center. He also serves on the University of Michigan Medical School Admissions Committee and is a sought-after speaker on the topics of sports medicine, health and wellness, and hockey.
It might be reasonable to expect that his father, Gordie, easily one of the toughest players in the National Hockey League and a man obsessed with the sport since grade school in Saskatoon, Saskatchewan, might have favored his two more athletically gifted sons. That was not the case. Instead, he understood that each child had to choose his or her own way.
As "Nine Lessons" unfolds, it becomes apparent that Gordie was more — not less — than "just" Mr. Hockey. He was a fun-loving dad whose idea of a good time (off the ice) was to be with family and friends. This was a guy you could hang out with.
Without a lot of fuss, he demonstrated to his family, teammates, and fans his own ideas about a life well spent. Murray sums it up:
· Live honorably
· Live generously
· Play hard, but have fun
· Patience, patience, patience
· Live selflessly
· Be humble
· Be tough
· Stay positive
· Friends and family are like gold — treasure them
"His outlook and actions point to a profound love of live and a deep sense of community," Murray wrote. "He shunned luxury, glamour, and excess, because, frankly, he was happy with what he had."
"He loved people enough that it simply didn't matter to him whether you were rich or poor, famous or anonymous. Everyone was someone to him. He treated the cashier at the grocery store with the same openness with which he treated movie stars and fellow pro athletes."
There is also a strong Grand Traverse area connection to the Howe family saga: They spent many summers on Old Mission Peninsula. Many people here directly experienced Howe's friendliness and quirky humor. Local resident Steve Cook recently posted his favorite Gordie story on Facebook. It happened in a checkout line at Meijer.
"[Gordie] had a cart with six enormous Rubbermaid storage containers. They literally were stacked eight feet high. He was struggling to balance them, so I offered a hand. 'Let me guess, Gordie, these aren't for you,' I quipped. 'No, my wife wants them,' he replied."
"'Why so many?" I asked. 'Are you guys moving?'"
"'No,' he said with a deadpan expression. 'I think they're for my body parts next time she gets mad at me.'"
Tickets to the National Writers Series can be purchased online at cityoperahouse.org, by phone at (231) 941-8082. or by visiting the City Opera House box office at 106 East Front St., Traverse City.
Trending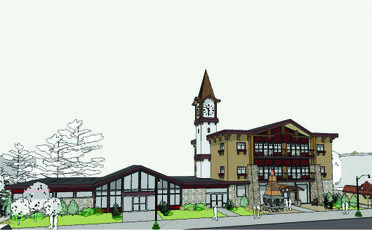 Gaylord: A boomtown Up North
Gaylord native Gary Scott had moved to Indiana, where he and some partners started a business to invest in distressed properties. He was talking to a banker in Detroit about real estate in Bloomington when he asked what kind of deals might be available in northern Michigan. ...
Read More >>
How Beer Revived Bellaire and Other Northern Michigan Towns
Even though Don Hoyt grew up in Gaylord, he never visited Bellaire until he met his future wife, a chiropractor from California who had moved to the Antrim County town for a job. That's the thing about Bellaire – it's not on the way to anything. People ...
Read More >>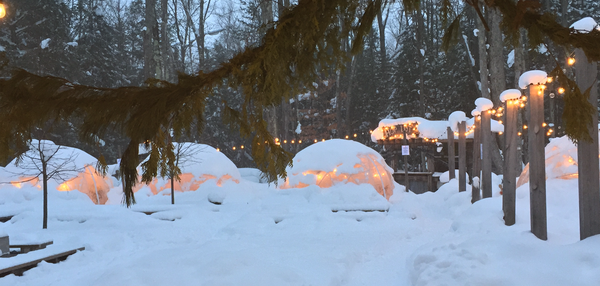 Hop Lot Brewing in Suttons Bay
Brothers Steve and Drew Lutke knew they wanted to do something special with their microbrewery on the south end of Suttons Bay. Even before building their facility, they had begun researching the style and aesthetic they wanted to draw in customers. So they decided to showcase what ...
Read More >>
In The Crosshairs: Home Rule In Michigan
Under the specter of a populist-fueled authoritarian regime installed at 1600 Pennsylvania Avenue, the concept of home rule is now more imperiled than ever in our fragile democracy. Here the term "home rule" refers to local control — the singular place where the endangered species of a ...
Read More >>
↑