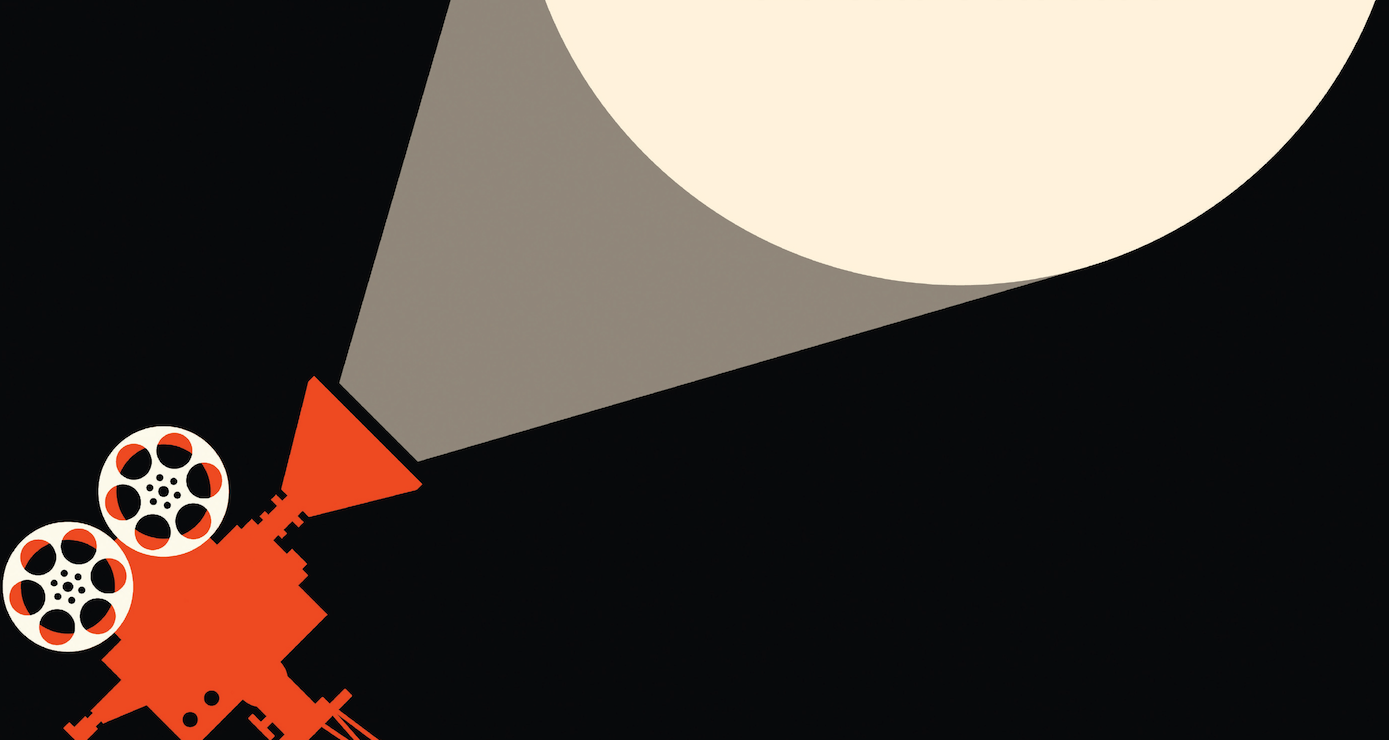 Coming Soon: TCFF's Must-See Movies
Weichman's Watchlist
In preparation for this year's Traverse City Film Festival, I probably watched somewhere over 400 films, and the following films are not only among those that made the cut but also some of my favorites. While I have to watch hundreds of films regardless of how I'm feeling the moment I push play on each, you get the luxury of a little leeway. So here, I present to you a smattering of some of my favorites, arranged by one of the best reasons I know for sinking into a seat in a dark theater: to feel all the feels.

Watch this if you feel …

… like you want to experience the best and worst of humanity in one sitting.
Rewind is one of the most powerful experiences I can remember having at a movie theater. Director Sasha Joseph Neulinger (who will be presenting the film in TC) uses his family's vast home movie collection to tell the unfathomable story of his boyhood, revealing, almost like a mystery, what caused a bright and loving little boy to become a withdrawn and angry young man. I realize a story of child abuse isn't the easiest sell, but I urge you see this film to witness not only what true heroism and bravery looks like, but to leave the theater feeling more alive.

… like you want to believe you can make a difference.
I get it — gerrymandering (the redrawing of district lines to establish a political advantage) isn't the sexiest subject matter for a film, but with Slay the Dragon I don't think you'll find a more important movie this year. Directors Chris Durrance and Barak Goodman (in person in TC) make something so dry feel so incredibly urgent and alive, painting a shocking and infuriating picture of the modern political process. But it's not all outrage, there's also inspiration, and it comes out of our own state, with the heart of the film's proceedings following Michigan's Voters Not Politicians and it's incredible leader Katie Fahey (Also In Person!) on the Prop 2 campaign. It's truly stirring stuff.

… like you don't know what to feel.
Or what to do with your life, or who you are, or where you belong — Saint Frances is the kind of movie that comes into your life and touches you in a way you didn't know you even needed. A small little film that's immense power sneaks up on you, director Alex Thompson's (joining us in TC) delicate character study follows the aimless Bridget (Kelly O'Sullivan, also coming to TC) as she takes a job nannying for a fierce six-year-old after having an abortion. It's just so honest and so beautiful and so affirming and so unapologetically female, you'll wonder why more movies can't be like this.

… like really getting into a great conversation following the movie.
After I saw it, One Child Nation was all I wanted to talk about for a straight week. It brings up so many important issues, makes you think about so many challenging things, asks so many impossible questions, and moves you in so many different ways. A deeply personal and truly shocking look at China's One Child Policy from director Nanfu Wang (who will be joining us in person in TC), this Sundance Grand Jury Winning film is nothing less than essential viewing. It's a window into Chinese culture unlike anything I've seen before, and what will also stay with you are the lessons that resonate eerily and strongly with our own contemporary existence.

… like laughing when everything else hurts.
Comedian Marc Maron has never been better than as the crusty Southern pawn shop owner in Sword of Trust who comes into possession of sword that is said to be a relic that proves the South actually won the Civil, or so a group of whack-job Civil War truthers believes. To Maron and the women who inherited this artifact, it could be a chance to make a quick buck, and so they embark on a hilarious, madcap misadventure that packs an emotional wallop. With a goofy spirit and some truly incredible comedic riffing, I love this weird and wonderful ensemble comedy.

… that big doc energy.
What can I say about American Factory other than it feels to be about everything — almost overwhelmingly so, as it confronts issues that span from the vast complexities of the modern global economy to the very basic human need for purpose. Directors Steve Bognar and Julia Reichert (both appearing in TC) masterfully lead us into an abandoned GM factory after it's been purchased by a Chinese billionaire who brings over his Chinese employees to train and work with blue-collar Ohioans hopeful for a second chance. Oh, and did I mention this is all true? Poignant and penetrating, I'm putting my money on this one being an Oscar nominee.

… like you have commitment issues.
Honor that feeling and check out a shorts program. The festival has several wonderful collections of short films (last year our Audience and Founders winner for Best Short Doc went on to take home the Oscar) that will introduce you to a wide array of unforgettable characters and stories. From the inspiring Youth Uprising collection to the homegrown Great Lakes, Great Shorts program featuring Michigan-related films, there's something for everyone, even within the program itself. And if you don't like one film, the good news is: Shorts aren't long. Plus, you'll get a packet of Audience Award ballots so you can rate the films along the way.

… like you want to know what it's really like to be an Olympian.
Olympic Dreams is probably the closest most of us will ever get. A true marvel of filmmaking, this charming rom-com is the first scripted film ever shot in the Athletes' Village during the Olympics (2018's Pyeongchang Winter Games) and the access, perspective, and what they were able to achieve is utterly remarkable. Shot with only a one-man crew (director Jeremy Teicher) the film stars comedian Nick Kroll and real-life Olympian and actress Alexi Pappas — along with whatever athletes they could convince to also be in the film (including skier Gus Kenworthy). It's a sweet story of a volunteer dentist and restless cross-country skier who enjoy a Lost in Translation-style connection over the course of the games.

… like you can't select from 1,000 emotions.
They're in your phone, they're all over consumer products, and they're even the subject of a terrible animated film — I'm talking about emojis, and after seeing Picture Character you'll never look at these ubiquitous images the same way again. Because, have you ever wondered where emoijis came from, what they're supposed to mean, and what it takes for an emoji to be born? All that and more awaits you in this fascinating documentary that follows the journey of several would-be emojis seeking to be added to your keyboard while also exploring how emojis are impacting language, culture, and the ways we communicate. It's a film everyone from teens to Grandparents can agree on.
Trending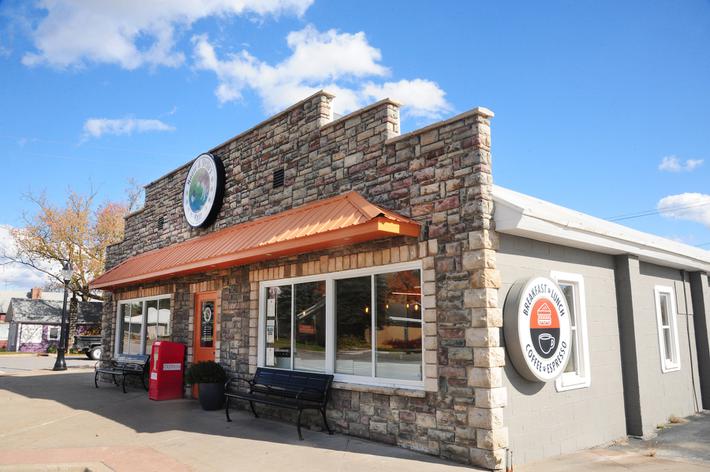 Kalkaska's Moose & Stella's
Dan Bloomquist and his wife, Evamarie, bought Breakfast & Burger Express in downtown Kalkaska at a great time: Decembe...
Read More >>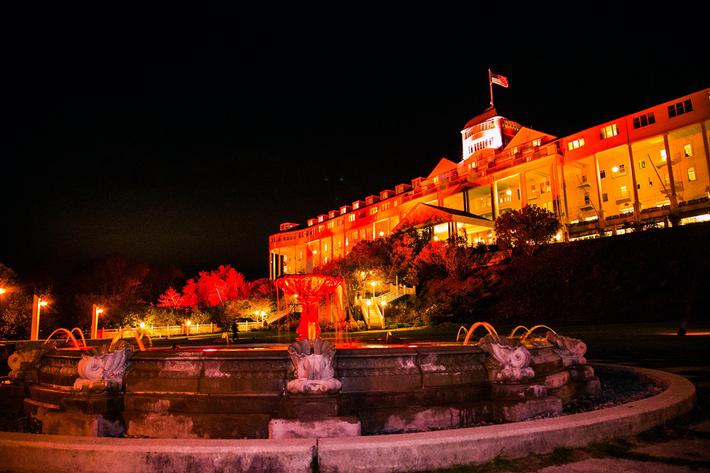 Halloween Rising
While the pandemic continues to impact lives and prevent mass gatherings, some Halloween events Up North, much like your a...
Read More >>
Hope and Vote
With mail-in voting well underway for many, and a trip to the polls just days away for many more, the gravity of the outco...
Read More >>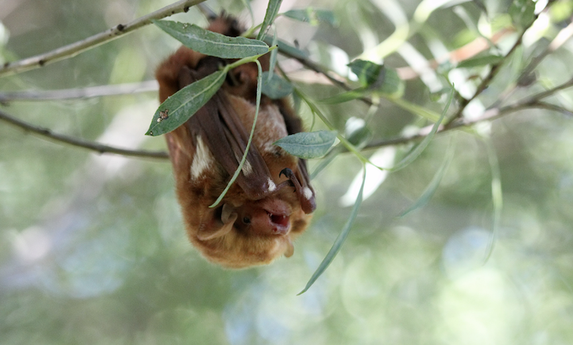 A Nightmare for Michigan Bats?
If you're seeing more decorative bats this Halloween than you saw of their live counterparts this summer, there&rsqu...
Read More >>
↑