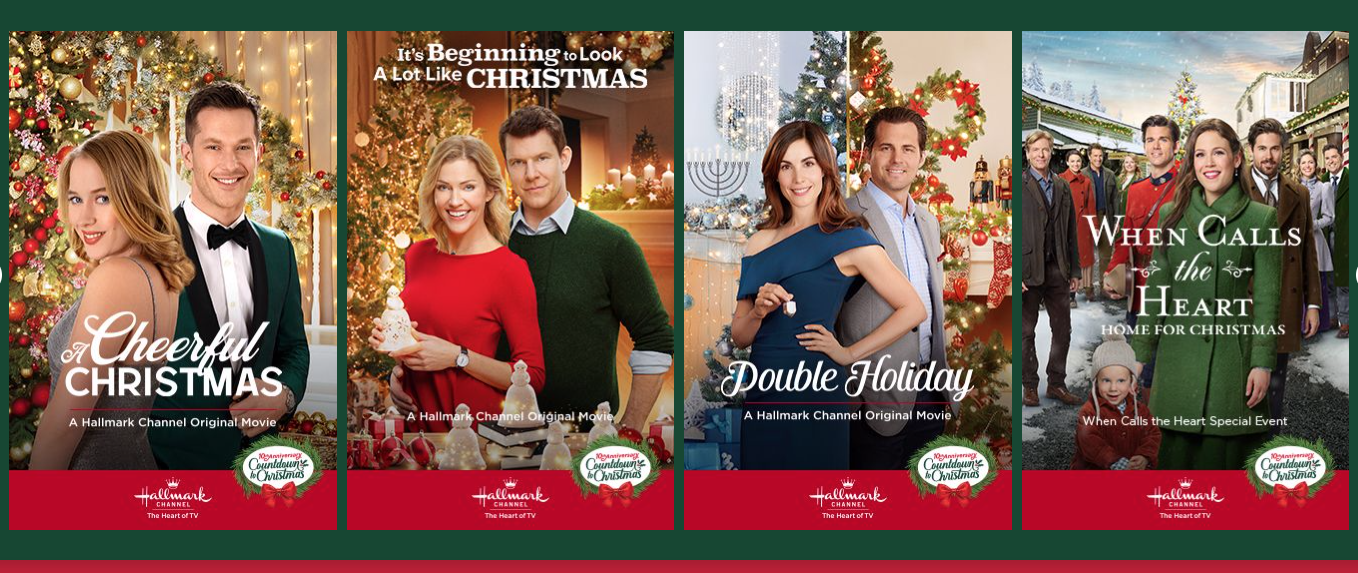 Must See Made For TV Holiday Movies
Tis the season to tune into TV's most reliable holiday tradition
Living in northern Michigan, we have some pretty magical holiday traditions. Like getting your Christmas tree at a picturesque local farm, a street that brings the 12 Days of Christmas to life, or attending small-town light parades and tree lightings. Heck, Traverse City's towering two-story Christmas tree is planted smack dab in the middle of a downtown street (its stump is set inside a manhole), and traffic just drives around it like it's no big deal.
But as much as we love to celebrate the season here, the North still has nothing on the wonder and magic of made-for-TV Christmas movies, where everyone seems to not only have the small-town (or big city) Christmas experience of their dreams but also finds love and discovers the true meaning of Christmas.

And just when you think there's not possibly a Christmas-related story left to tackle, the networks are stepping up their game and some new trends are emerging in the 2019 slate — including Hanukkah finally getting more representation, a major influx of country music stars and plots, and a steady lean into anthology film collections and sequels (see Hallmark's Christmas in Evergreen, Christmas at Graceland, and A Godwink Christmas films; or Netflix's Christmas Prince franchise), as well as the notable absence of Hallmark staple Lori Loughlin (ahem, college admissions scandal).

With over 90 new original films dropping this holiday season on a variety of platforms —including Netflix, Lifetime, Disney+, and the gold standard, Hallmark Channel, and Hallmark Movies and Mysteries (40 movies alone come from Hallmark!) — there's certainly a lot of holiday concerts, cookie baking, single dads, snowstorms, magical happenstance, quaint inns, family businesses in need of saving, old flames to reconnect with, and unexpected detours with which to keep up.

This list is to help you cut through the clutter of a memorable Christmas movie season that brings us not one, but two, movies about Christmas light factories, more train travel than you thought was possible in 2019, as well as dueling Tia (A Very Vintage Christmas, Lifetime) and Tamera (A Christmas Miracle, Hallmark Movies & Mysteries) Mowry movies (not to mention a movie about rival dueling pianists, The Road Home for Christmas, Lifetime).

So if you are someone who does not want to commit to spending the bulk of your December contemplating ordering Little Passports, Balsam Hill trees, or Ninja appliances during commercial breaks as you binge as much as you can of this year's barrage of unrealistic holiday cheer and predictable yuletide romance, here are some can't miss highlights:

HOLIDAY IN THE WILD
Come for Rob Lowe as a hunky pilot, stay for the adorable baby elephants. After her marriage ends abruptly, former veterinarian Kate (Kristin Davis) heads off alone on her "second honeymoon" trip to Africa. There, she and said hunky pilot rescue an orphaned baby elephant, and Kate finds her calling volunteering at the local elephant sanctuary as romantic sparks fly. Streaming on Netflix

CHRISTMAS AT GRACELAND: HOME FOR THE HOLIDAYS
Come for the Sound of Music-esque plot, stay for an appearance by Priscilla Presley herself. Harper (Kaitlin Doubleday) returns home to Memphis while she awaits an interview for a prestigious art curator position (a Hallmark career first!), and with her extra free time at the holidays she not only returns to her tour guide roots at Graceland but also becomes a nanny for a very strict widower (Adrien Grenier — yes, this is what it has come to for the Entourage star) who doesn't approve of his children's singing.
Airing on Hallmark December 21, 25, 29, 31

CHRISTMAS AT DOLLYWOOD
Come for Dolly Parton, STAY FOR DOLLY PARTON! Dolly couldn't let Graceland be the only music icon tourist destination represented on Hallmark and so we get to go on location with the star literally everyone can agree on (though I think not titling this Holly Dolly Christmas was a real missed opportunity). The film itself revolves around Hallmark favorite Danica McKellar as a New York City event planner who returns home to held plan the big celebration for the Dollywood Smokey Mountain Christmas Festival … only to butt heads with the theme park's entertainment director. Will their creative differences lead to love?
Airing on Hallmark Dec. 19, 21, 25, 29, and Jan. 1, 4

A CHRISTMAS LOVE STORY
Come for Kristen Chenoweth's singing, stay for all the unexpected heartwarming feels. No Christmas movie roundup would be complete without shining a light on this year's prestige production, the annual Hallmark Hall of Fame movie — a time-honored tradition that precedes the current Christmas crazy movie trends. With a bigger budget and better cast, Tony and Emmy-winner Chenoweth (2009's 12 Men of Christmas, one of the all-time great TV Christmas movies) stars as youth choir director who gets distracted writing the big show's annual original tune by the widowed father (Scott Wolf) of a promising new student.
Airing on Hallmark Dec. 18, 22, 25, and Jan. 3

CHRISTMAS RESERVATIONS
Come for Melissa Joan Hart, stay for a bonus romance plot with the dad from Family Ties. The Queen of the "It's a Wonderful Lifetime" movies, Hart is always a fixture of the network's best Christmas fare. In her latest she stars as an event coordinator for her family's lodge, one who gets a shock at the check-in desk when the one who got away (Ricardo Antonio Chavira, Carlos from Desperate Housewives), a now-widowed dad of two (are you seeing a theme here?) comes to stay at her hotel, and the reservations about the path she took in life come to the surface. Written by a real-life couple, this takes on more emotional realism than most.
Airing on Lifetime

DOUBLE HOLIDAY
Come for the spotlight on Hanukkah, stay for the all-to-real fact the lead doesn't get to take off work to celebrate. As part of being considered for an upcoming promotion, the Jewish Rebecca (Carly Pope) must work with her gentile rival coworker (Kristoffer Polaha) to throw the company holiday party. As the two share their family customs, they find they might like each other more than they thought, and we get to experience some new traditions as the standard Christmas movie is filtered through a refreshingly different lens.
Airing on Hallmark Dec. 21, 22, 23, 26, 30

OUR CHRISTMAS LOVE SONG
Come for the bad singing but poignant acting of Hallmark queen Alicia Witt, stay for the revelation that her character's "smash hit single" is actually kind of good. In a role I would not have thought would've worked for the subtle and subdued Witt, she plays a country music star accused of plagiarism who returns home in search of proof that she wrote the song years ago with her deceased father. And along the way she finds so much more than the music she was looking for, including a new chance with her old flame/singing partner. Not only will you believe she could be a country singer; you'll also believe in the magic of Christmas.
Airing on Hallmark Movies & Mysteries Dec. 24, 27, and Jan. 1, 4

CHRISTMAS Á LA MODE
Come for the heartfelt story of a family farm struggling to survive, stay for all the incredible ice cream flavor ideas. Sick of cookies getting all the Christmas treats glory? This film set on a family dairy farm uses an ice cream flavor contest as a way to save their deceased father's legacy. And the determined daughter leading the charge finds an unexpected connection with the man trying to sell the farm out from under them after he offers her some ace marketing advice.
Airing on Lifetime

THE KNIGHT BEFORE CHRISTMAS
Come for the time travel, stay for all the medieval chivalry. This one is basically a Christmas-set version ofKate & Leopold, in which a 14th century knight finds himself transported to modern-day Ohio. Figuring his strangeness is a product of a head injury of some sort, Brooke (Vanessa Hudgens, of last year's sensational The Princess Switch) takes him under her wing. After baking homemade bread and experiencing a daring water rescue, it seems he might just be the knight in shining armor she had all but given up on finding.
Available on Netflix

CHRISTMAS UNLEASHED
Come for the dog, stay for the fact you know the dog will be OK — this is a Christmas movie, after all. Make no bones about it, this story of a dog who goes missing on Christmas Eve is totally playing right into your canine-loving hands. But it's also a charming story of two old flames (Vanessa Lachey and Christopher Russell) coming back together and revisiting memorable Christmas moments of their past while in search of their four-legged friend.
Airing on Lifetime

PLUS: WTF BONUSES!
If you'd rather experience some of the most ridiculous, silly, and just plain bad Christmas movies out there, than these are the ones for you:

A CHEERFUL CHRISTMAS
Come for the fact that "Christmas Coach" is apparently a career, stay for the fact their client is a member of the royal family. Yes, in this film, a professional Christmas Coach helps a royal family embrace the Christmas spiri, while falling in love with the business-oriented prince. Will it be the best Christmas ever?
Airing on Hallmark Dec. 19, 21, 25, 28, 31

STAGING CHRISTMAS
Come for a grown-up Punky Brewster, stay for a hard-hitting look at the world of home stagings! Yes, that's a right, a professional home stager finds romantic chemistry with a rich widowed man who is not selling a house but would just like to have his home temporarily staged for the holidays to light up his darling daughter's holiday season.
Airing on Lifetime
Trending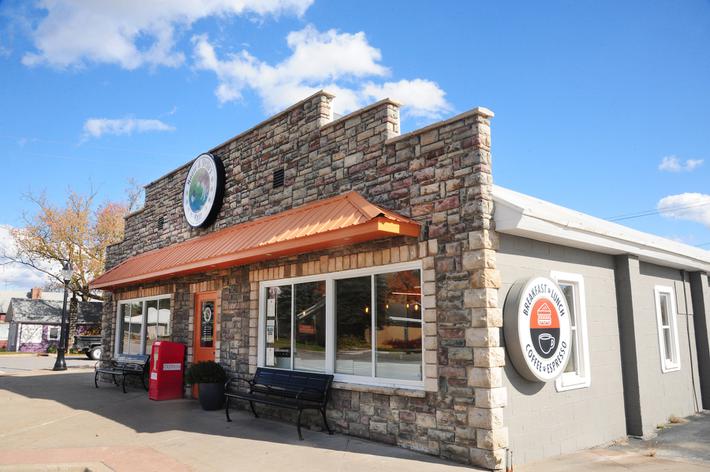 Kalkaska's Moose & Stella's
Dan Bloomquist and his wife, Evamarie, bought Breakfast & Burger Express in downtown Kalkaska at a great time: Decembe...
Read More >>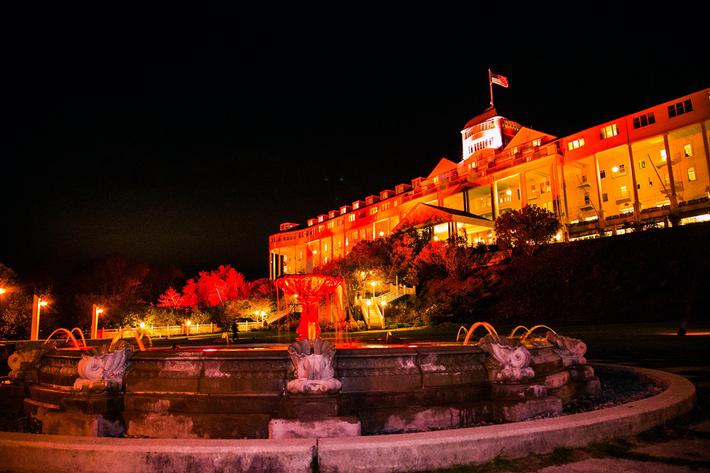 Halloween Rising
While the pandemic continues to impact lives and prevent mass gatherings, some Halloween events Up North, much like your a...
Read More >>
Hope and Vote
With mail-in voting well underway for many, and a trip to the polls just days away for many more, the gravity of the outco...
Read More >>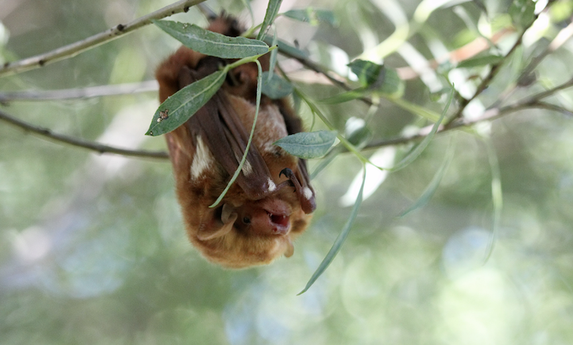 A Nightmare for Michigan Bats?
If you're seeing more decorative bats this Halloween than you saw of their live counterparts this summer, there&rsqu...
Read More >>
↑