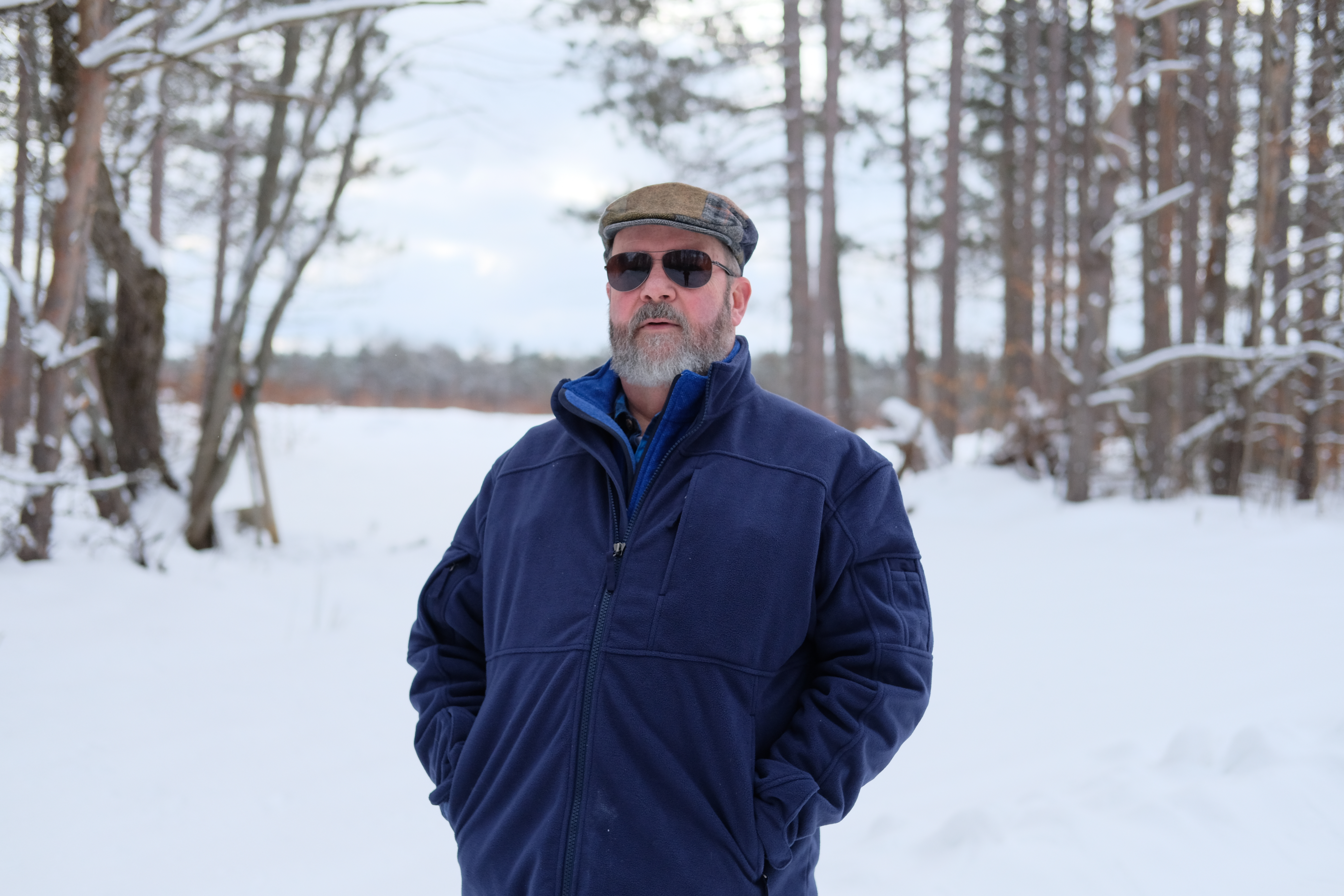 The Gravel Pit Next Door?
If S.B. 431 goes through, what's happening in Benzie Township could happen to you.
Little did Jim Brouwer know when he opened his mail one day last August that a legal notice he held in his hand would virtually take over his life in the coming months, sending him door to door to warn neighbors and to enlist others to join his cause.
When Brouwer and his wife, Carol, retired to 25 acres of rolling, wildlife-filled forest off of a dirt road in the middle of Benzie County in 2007, the couple had no idea that someone could start a gravel pit mine next door.
"I looked at [the legal notice], and my wife looked at it, and we kind of thought, 'What do we do now?'" he said. "We purchased here, as did a lot of other people, because we like the nature, the peace and quiet, and so forth."
Andrea Struble, a Michigan native now living in Texas, had just months earlier bought 25 acres next to the Brouwers, intending to build a summer cottage there. She suffered the same shocked reaction to the notice, which was sent to property owners within 300 feet of the proposed mine.
"I bought this property because it was zoned rural-residential, and it has always been zoned rural-residential," Struble said. "I definitively had the carpet pulled out from under me."
A bigger shock was yet to come, however. As the neighbors set out to fight the gravel pit, Brouwer and Struble said they soon realized that the law was stacked against them, but in doing so discovered something else: They at least had a chance to stop it.
That is, they thought they did until they learned about Senate Bill 431, introduced last August. That proposed legislation, currently pending in Lansing, could make it virtually impossible for anyone in Michigan to prevent a gravel pit going in next door to their home.
BUILDING A CASE AGAINST A PIT
After receiving the notice, Brouwer went door to door around his rural neighborhood, and collected 278 signatures opposing the gravel pit. It would be a symbolic petition that he would submit to the township's planning commission.
Even under current Michigan law, the people who live nearby don't get to vote yea or nay over whether a gravel pit should be allowed in their midst. It's up to township officials to decide whether to issue a special use permit, and they've got to consider whether there is a need for gravel and whether that need outweighs the adverse effects the operation could have for neighboring property owners.
Brouwer, who has since become the president of Friends of the Platte River Watershed, a group created to oppose the gravel pit, argues that the impacts of the proposed gravel mine would be severe, while the need for the mine was questionable.
For example, Brouwer questions that there is a need for more gravel in northern Lower Michigan. Indeed, he said, there have been studies that show this part of the state is sitting on decades of gravel supply.
He has compiled a list of adverse effects and has submitted reports to planning commissioners on the impact a gravel pit can have on neighboring property values and on the negative health impacts of silica dust, a byproduct of gravel mining that can make air quality conditions dangerous and cause breathing problems for people who live nearby.
Proponents of S.B. 431 decry these kinds of tactics as a means to cause delays, but Brouwer and the Friends group believe they've raised some critical issues that need to be considered before a permit is issued.
Brouwer said he believes he's developed a good case against the gravel pit, albeit one that would be irrelevant if S.B. 431 passed.
"As we started looking into it, we said, 'Jeez, [the proposed pit is] 2,000 feet from the Platte River, it's a mile north of the state fish hatchery, we don't know what the water runoff is going to be,'" Brouwer said. "This guy [the applicant, Alan Leman of Traverse City] has continually not provided enough detail to make anyone that is seriously familiar with mining say, A) that he knows what he is doing, or, B) can express what he wants to do."
Despite multiple attempts, Northern Express was unable to reach Leman for comment.
"VERY SERIOUS CONSEQUENCES"
Brouwer's property abuts the southern edge of the proposed gravel pit property, and his house is within 300 feet of where mining activity would take place, he said. Struble is to the west of Brouwer. The gravel pit would be bordered on the west by the Pere Marquette State Forest and on the east and north by a handful of private neighbors and more state land.
In addition to noise and reduced property values, the Friends worry about pollution. The Leman gravel pit would sit on a plateau high above the Platte River; opponents worry about the consequences of surface water runoff and groundwater migration from the site.
Brouwer said that he and other volunteers knocked on 150 to 200 doors in the surrounding area, and the sentiment was overwhelmingly against the gravel mine.
"Literally, there's a handful of people, four, maybe five, who said, 'Well, it's his [Leman's] property. If he wants to do that, that's fine.' And this was before we understood all the issues," Brouwer said.
In August and September, the joint planning commission for Inland and Homestead townships took up the special use permit request at two meetings. Brouwer said there was a standing-room-only crowd of neighbors who opposed the gravel pit, waiting in line to speak against it, at each meeting — a turnout that perhaps caught planning commissioners and Leman off guard.
"As the chair of the commission said, usually no one shows up, or if there is somebody, if there's an application, there are two, three, four people that are involved in that," he said. "They've been kind of stunned by this whole thing."
Over the course of those and several other meetings, planning commissioners have requested more information about environmental and property value impacts, and the application has languished.
Struble, who grew up in Gratiot County downstate, said she always wanted to have a place Up North, and she thought she'd found the perfect location, but if the gravel pit is allowed to go in, she said she's going to finds someplace else to build her cottage.
Struble, a television commercial producer, can afford to build her cabin elsewhere. She said she wouldn't even consider taking the chance of exposing herself to silica dust from a gravel mine. She said she's worried about her neighbors who won't be able to afford to move.
"I don't need to get COPD; I can go someplace else," she said. "I really worry about my neighbors. Some people are effectively going to be trapped."
LESSON FROM KASSON TOWNSHIP
There is perhaps no one in the state of Michigan more familiar with the tension between the economy's demand for gravel and the property rights of people who live near proposed gravel pits than Greg Julian, supervisor of Kasson Township in Leelanau County, a dozen miles north of Leman's proposed gravel mine.
Beginning in the 1980s, gravel-rich Kasson Township saw skirmishes erupt between gravel companies and the people who lived near proposed gravel sites. Those conflicts led to years of lawsuits and, ultimately, the creation of a "gravel district" in Kasson Township, a measure that afforded gravel companies five square miles of territory and reassured township residents living outside of the district that their peace and quiet would be protected.
"The citizens said, 'Enough is enough, we don't want to have these battles,'" Julian said.
That wouldn't be the end of it, however. All along, gravel company interests, represented by the Michigan Aggregate Association, have fought to stretch or disband the district. Opponents have challenged it with lawsuits and legislation. Throughout the years, repeated court decisions — including an opinion written by the Michigan Supreme Court — have upheld the legality of the gravel district.
Today, however, S.B. 431 represents the latest, and perhaps most dangerous, threat to the gravel district yet.
Julian said he believes S.B. 431 is ill-conceived and unnecessary. He said that the Kasson gravel district holds enough gravel to supply the five-county area for 75 years, and there is no need to expand it. He has testified before the state Senate against S.B. 431, warning of the "land-use instability" that would result, and the strife that comes with it.
"I recall one family with small children who purchased a home without knowing that a gravel mine was going to commence operating within a few hundred feet of their home," Julian told the senators in January. "The family later found the home unlivable, because of its proximity to mining, and sued their real estate company to buy the home back."
Julian is frustrated that the legislation now under consideration in Lansing could undo all those years of struggle and the many court decisions that have been made to protect people and their property from aggregate industry creep.
"We defended our line, our boundary all the way to the [state] Supreme Court," he said. "The current legislation would eliminate those provisions that we use to defend our gravel district and, essentially, it would de eliminate our boundaries. … People have banked their lifesavings on homes and businesses to live in the community, knowing that that boundary is there."
The law would also eliminate the local government's ability to regulate a gravel pit, which Julian said he believes is also shortsighted. No two gravel pits are the same, due to topographical features and how they're situated among neighboring properties. It takes someone at the local level, with local expertise, to adequately regulate something like that, he said.
S.B. 431 might be quietly making its way through the legislature without much fanfare, but there are already signs of what its implications could be for Leelanau County: A 40-acre lot on Coleman Road, just outside of the gravel district, was recently clear-cut, apparently in anticipation of being able to open a gravel pit there once the law passes.
"It disturbs me," Julian said. "Gravel extraction and gravel mining is not a light activity. It's intrusive — there's noise, there's dust, there's truck traffic, there's vibrations from the equipment operating. There is only so much of that a community should have to tolerate."
CRITICAL NEED — OR NOT?
The gravel debate was turned on its head last June when the Detroit Free Press discovered that a 2016 Michigan Department of Transportation study, which reported that there is a dire need for gravel in Michigan, was secretly influenced by the Michigan Aggregate Association. The MAA was somehow able to select the study's author, define the scope of their work, and set out the expected findings.
Those revelations led the Michigan Township Association to release a statement against S.B. 431, noting that its backers justified the bill based on a flawed study.
The statement concludes: "While few would argue against the need to fix our roads, such efforts cannot be driven by manipulated data influenced by the very industry that seeks preferential treatment to profit from these unnecessary, unwarranted changes in state law."
John Sellek, MAA spokesman, said that despite questions over how the study was conducted, its findings were true, and there is a need for more gravel in Michigan.
"The vast majority of our membership is struggling to meet demand," Sellek said. "Local governments and others are struggling to make sure they have the right kind of material on hand."
He said gravel should be considered a critical resource, and local governments should not be allowed to arbitrarily limit access to it.
"Local government and activists' groups have learned how to use the law to prevent all mines; local governments delay or drag out or limit things to make it impractical," Sellek said. "If we can't access the gravel we need, then our state is going to fall backwards economically. It's not a luxury — it's a necessity."
Sellek said that gravel mining, unlike other industrial land uses, should not be limited to certain areas.
"You can zone where a manufacturing plant should be located a lot of times, but Mother Nature decided where the gravel is," he said. "It doesn't fit the normal mold of zoning."
While it might sound like a niche issue unless you work in the industry or live near a gravel pit, Sellek said aggregate mining should be important to all residents of the state because we need sand and gravel to fix roads. If the gravel supply increases, he theorized, the cost of fixing the state's dangerous roads and bridges will go down.
He added that gravel mines would still have to follow state and federal environmental rules governing air and water quality.
Sellek is optimistic that S.B. 431 will become law. He said the stories of people who are bothered by living too close to a gravel operation can be moving, but they obscure just how critical gravel is to the state's economy.
"Having a home near a manufacturing site or a gravel mine or another entity crucial to our economy is an emotional thing," Sellek said. "Sometimes the hard facts get tossed out the window."
"TWO SIDES TO THE STORY"
The proposed Senate bill could come up for a vote by the full Senate sometime this spring. If it passes, it will go to the House, where it will be taken up for debate by the House Transportation Committee, which happens to be chaired by Rep. Jack O'Malley, whose district includes Inland and Kasson townships.
Opponents of the Inland Township gravel pit invited O'Malley to a town hall meeting last year to discuss gravel and S.B. 431 in particular.
Struble, who helped organize the event and traveled from Texas to attend, said she thought that O'Malley made it clear at that meeting that he was on the side of the gravel companies.
O'Malley said that's not true. He said he takes a moderate stance on gravel mining, and if people thought he was on the side of the MAA, they were mistaken.
"They wanted me to come out against 431, and I said, 'You gotta understand the process," O'Malley said. "I didn't feel that that was my place at that moment. … At the time, that bill hadn't even been brought up."
O'Malley said he does support the aggregate industry, and he believes there is a need for more access to gravel in the state, but he said he hopes that if legislation is crafted in the House, he and his fellow legislators will be able to come up with a compromise that will satisfy the industry, township officials, and citizens' groups like Friends of the Platte River Watershed.
It's unclear what that would look like, but O'Malley said he understands Kasson Township's gravel saga and that he understands Julian's and others' fears over S.B. 431. He said a compromise would keep intact some local control.
"I'm trying to be the person that can help work this to a compromise, so it isn't just one way. I think there's a way to get to the middle so that everyone is okay," O'Malley said. "What I tried to explain to those folks in Lake Ann, way back when, is that there are two sides to the story."
Trending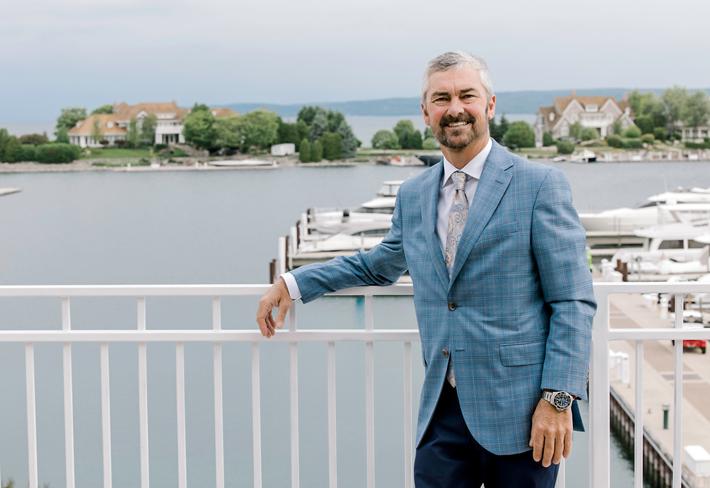 Selling the Dream House
Real estate is part finance, part therapy, and part vision. The ability to combine those aspects has served Pat Leavy duri...
Read More >>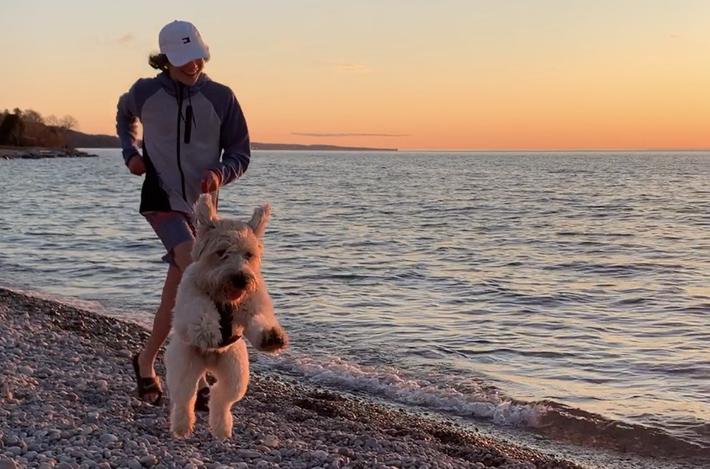 See Your Pet in Print!
Every fall, Northern Express puts together our Pets Issue, which features stories about our favorite furry friends. As par...
Read More >>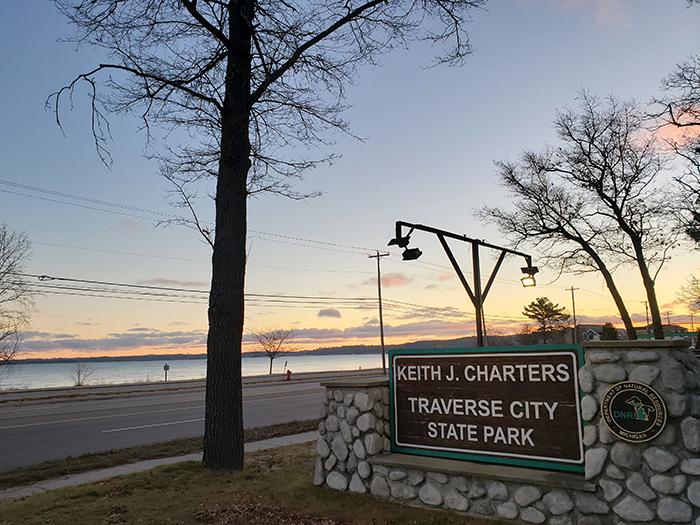 Harvests and Haunts in the Park
Harvest festivals are popping up all over the region, and if you plan your autumn schedule just right, you can hit at leas...
Read More >>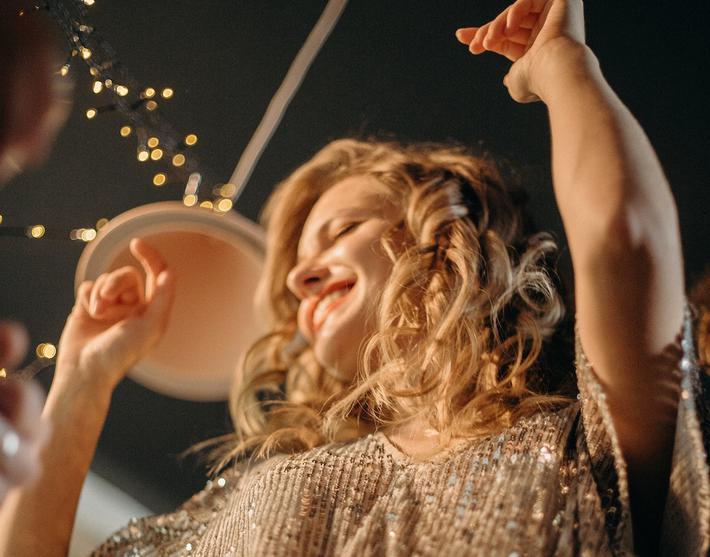 Illuminate the Night
Do you still have that old prom dress hanging in the back of your closet? A tux from days gone by? (And the hair, makeup, ...
Read More >>