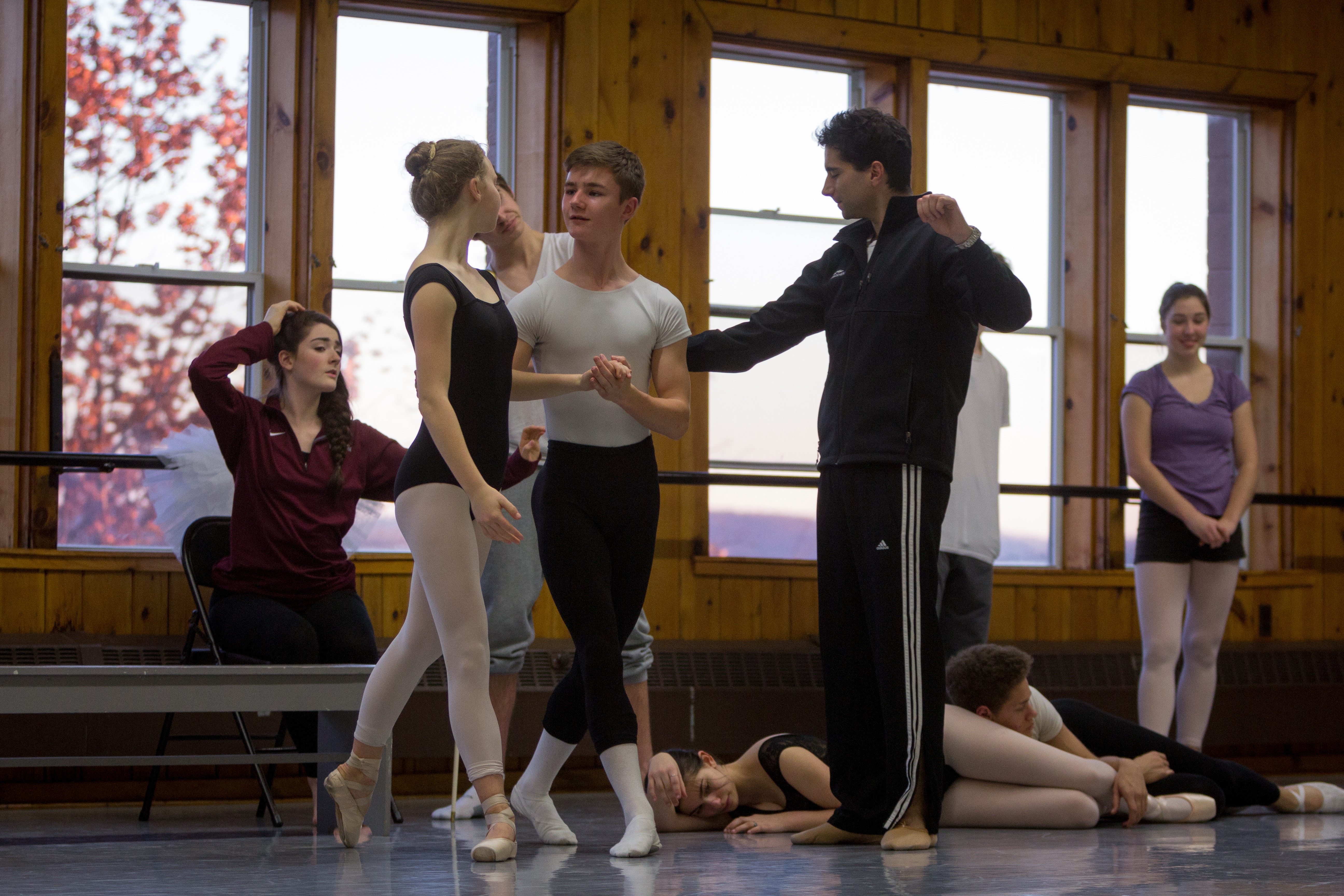 New ballet awakens at Interlochen: 'The Sleeping Beauty'
"The Nutcracker" is known worldwide as the traditional Christmas ballet and a must-see for many. But this year, Interlochen Center for the Arts has decided to do something a little different for the holiday season and will be telling the story of "The Sleeping Beauty" in a way that's at once elegant and unexpected.
Joseph Morrissey is the director of dance at Interlochen and explained that this production of "The Sleeping Beauty" is going to really maximize what a ballet can be.
"Through Pyotr Ilyich Tchaikovsky's beautiful musical score, we're reimagining the story, with more emphasis on the characters and narrative," Morrissey said. "We'll really be focusing on what Tchaikovsky is saying through motion and movement."
Morrissey worked to create a new synopsis of "The Sleeping Beauty's" traditional storyline that's based off of a combination of the 1697 story "The Beauty Sleeping in the Wood" by Charles Perrault, and the Brothers Grimm version called "Little Briar Rose." It's Morrissey's way to both bring out lesser-known elements of the tale (such as the all-important spinning wheel that sends the princess into a deep sleep), and to make the stage production of the ballet more concise.
"The original ballet is so long — close to four hours," he said. "Even here at Interlochen, it's traditionally been staged in three acts. I've consolidated this to two acts; the things that ballet aficionados expect to see are still there, but I'm also making it a little more audience-friendly, and there's such a nice pace to the production now."
Morrissey has overseen versions of "The Sleeping Beauty" before, but he said it's never been presented like this.
"There's a new sense of magic to it," he said. "We've repainted sets, added new set elements, and new costumes; and the look of it is a hybrid with lots of candlelight for the haunting medieval elements, plus the elegance of the baroque era. Some of the new costumes are especially gorgeous."
He's also reinstating scenes that had previously been taken out in earlier Interlochen versions of the ballet.
"I've added back the hunting scene, with the baronness/huntress costume, and put in a dream scene for the prince, where he and Aurora meet and have a lovely dance in their dreams before he has to battle with Caraboss," he said.
Caraboss, the villain of the story (familiar to movie audiences as Maleficent in the Disney version of "Sleeping Beauty") will be portrayed by Gulshirin Dubash, Interlochen's instructor of theater arts and the only Interlochen staff member in the production.
"She really gets what I'm doing with the play and with her role, which is that of an evil fairy dealing with themes of rejection and revenge," Morrissey said. "And we've added in many more special effects for her role, which is going to look fantastic."
The rest of the cast are all students, including Caraboss' four gargoyle-demons, who also got a period makeover and will appear in vintage suit jackets. Two casts will alternate performances, with two sets of leads; in one ensemble, Princess Aurora will be portrayed by senior Michaella Barron, with senior Mason Bassett as Prince Florimund; both are making their principle dance debuts at Interlochen.
In the second ensemble, the princess will be danced by sophomore Cecily Lewelling, and the prince will be junior Jonatan Myhre-Jorgensen, an Interlochen student from Denmark.
"There are 101 roles in each performance, so for a high school production this is quite big," Morrissey said. "And we'll also have a full orchestra, the Interlochen Arts Academy Orchestra as directed by Dr. Matthew Schlomer."
Another new element in this production of "The Sleeping Beauty" is the score, which Morrissey spent nearly 60 hours rearranging with Interlochen ballet accompanist Steve Larson; it will still sound familiar, but with a new energy.
"We get set into a template of the score that people come to expect, but we wanted this to be different," Morrissey said. "The score is the constant driving force of the ballet, so it had to be right."
With the story, music, costumes and dancers presented in a fresh way, this unique take on "The Sleeping Beauty" is a real gift from Interlochen and is sure to become a treasured memory for audience and performers alike this holiday season.
"It's true that this story is not centered around Christmas specifically," Morrissey said, "but I think that's all the more reason to make it feel even more festive and celebratory."
"The Sleeping Beauty" will be presented at Interlochen Center for the Arts' Corson Auditorium on Thursday, Dec. 9 at 7:30 p.m.; Friday, Dec. 9 at 7:30 p.m.; and Saturday, Dec. 10 at 2 p.m. and 7:30 p.m. Tickets are $28 for adults, $25 for seniors and $10 for youth. For tickets and more information, visit tickets.interlochen.org.
'The Nutcracker' times two
For winter ballet fans, what's more merry than "The Nutcracker"? Two "Nutcrackers," of course — and that's what you'll be able to see in northern Michigan this December.
At Traverse City's Dance Arts Academy, Company Dance Traverse is readying its production of the ballet in a traditional format, with choreography from former ballet mistress Melinda Baker, direction from new ballet faculty member Catrina Choate, and poster art by local talent Glenn Wolff.
CDT's artistic director, Betsy Carr, explained that while "The Nutcracker's" story is universal, every ballet company interprets it differently.
"I feel like we add a lot of heart to ours," she said. "It's set in the Victorian era of Christmas, with sweeping, beautiful gowns and three different backdrops for the house scene, the snow scene, and the Kingdom of Sweets."
Calling CDT's production of "The Nutcracker" "a visual feast," she confirmed that the cast is led by a local favorite, scholarship-winning 17-year-old dancer Hyla Perillo as the Sugar Plum Fairy. The cast includes 144 adults and children in all to tell the tale of Clara and the Nutcracker Prince at her family's Christmas party.
Dance Arts Academy and Company Dance Traverse's production of "The Nutcracker" will take place at the Milliken Auditorium in the Dennos Museum Center Dec. 8-10 at 7 p.m., with matinees Dec. 10 at 2 p.m. and Dec. 11 at 1 p.m. and 5:30 p.m. For tickets and more information, call 231-941-4234.
Meanwhile, in Petoskey, Crooked Tree Arts Center's Dance Department and School of Ballet are readying their dancers for their take on "The Nutcracker," which will take the stage at the Harbor Springs Performing Arts Center as choreographed and directed by CTAC School of Ballet artistic director Heather Raue and dance instructor Karrie Benedict.
While the story of "The Nutcracker" remains the same each year — as does the 'snow' that falls in CTAC to conclude the "Waltz of the Snow" scene — the costumes, props and divertissements within the ballet are reinvented.
"We don't want to give all the surprises away, but there will be plenty of color, sparkle and magic," Dailey said. "Raue and Benedict strive to re-choreograph scenes from the ballet to provide something both classic and new for the audience."
Crooked Tree Arts Center's Dance Department and School of Ballet will present "The Nutcracker" at the Harbor Springs Performing Arts Center, 500 N. Spring St. in Harbor Springs, on Dec. 17 at 3 p.m. and 7 p.m., and on Dec. 18 at 3 p.m. For tickets and more information, visit crookedtree.org or call 231-347- 4337.
Kristi Kates is a contributing editor and freelance writer.
Trending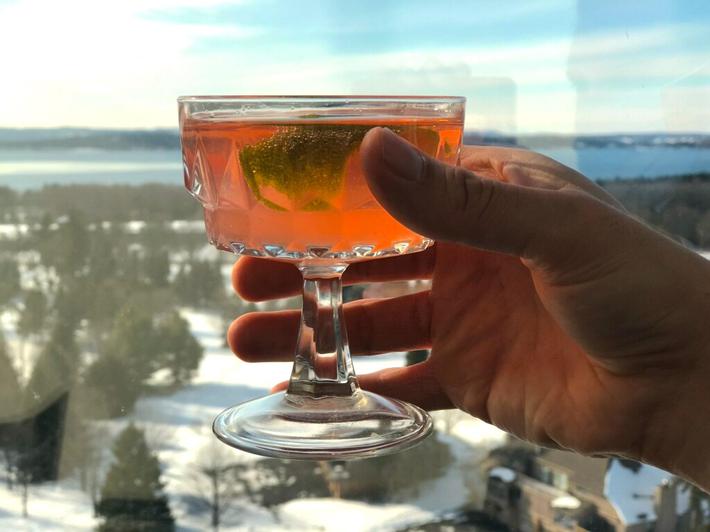 Tiny Pink Bubbles
Hey, ladies, do we have the pink drink for you: Aerie's Tiny Pink Bubbles. With a taste and body as delicious as its...
Read More >>
The Power of Our Example
Every new president faces a daunting array of problems, but 2021 will go down in the history books: Our country is under s...
Read More >>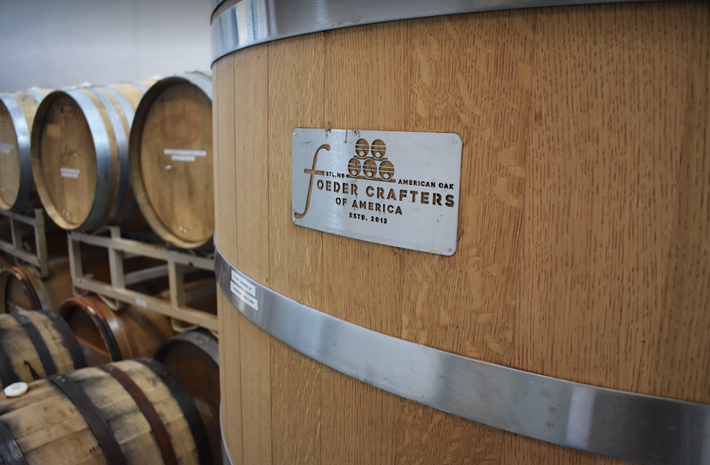 Getting Wild with the Foeder
Drinkers with a discerning eye may have noticed a couple interesting-looking wooden containers in the back of Traverse Cit...
Read More >>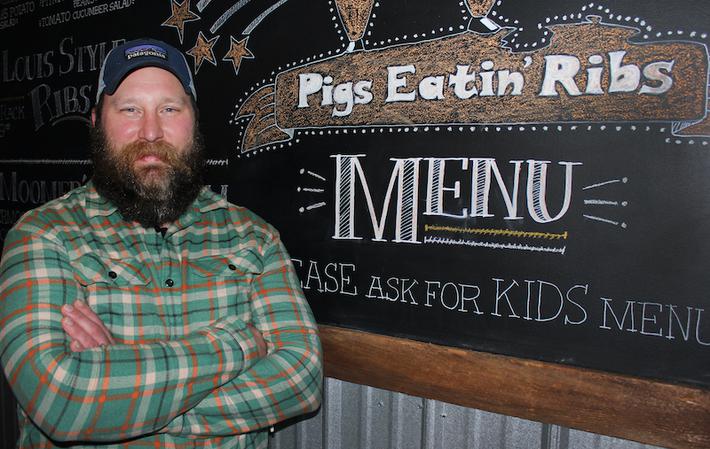 Charlevoix's Pigs Eatin' Ribs
By 2008, Charlevoix Chef Adam Kline had seen and tasted enough. The Northern Michigan food scene had stagnated, he said, i...
Read More >>
↑