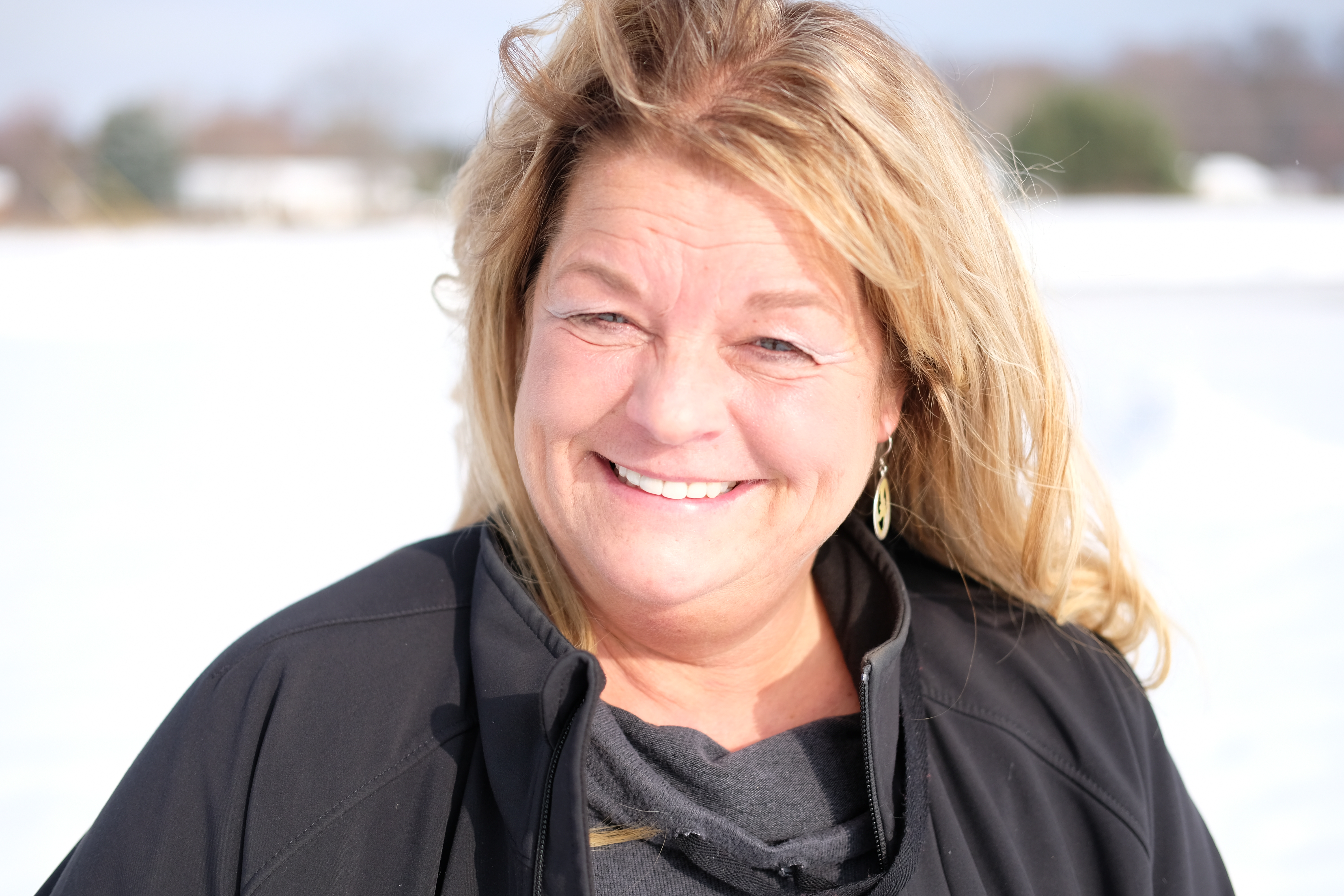 Nicole Blonshine Isn't Your Average Rural Township Supervisor.
On purpose.
When Nicole Blonshine won the position of Blair Township supervisor in 2016, one of the Republican's first goals as leader of the growing, partly rural area south of Traverse City was to start earning the area some positive press.

She did things like organize a cleanup effort for Hoosier Valley — long an illicit dumping ground for old appliances, mattresses, and garbage — and reinstate township junk drop-off days. Since then, Blonshine has collected clips and posted them on a wall in the township hall devoted to good press.

The positive energy and its effect is in stark contrast to the roughly eight years before Blonshine took office, when articles about Blair Township often focused on bickering between public officials and allegations of wrongdoing lobbed back and forth.

Blonshine said that she set out to be a different kind of leader for the township. It hasn't been easy. In between when Blonshine agreed to an interview with Northern Express and the day the interview took place, a sudden heart event nearly took Blonshine's life. She said she's now focusing on lifestyle changes and learning how to do her job without internalizing the day-to-day stress.

Northern Express: Tell me about yourself.

Nicole Blonshine: I am 49 years old, almost 50. I'm a native of Traverse — Traverse City specifically, and a 30-plus years Blair Township resident. I'm married to my high school sweetheart, Scott; we have one daughter, Meagan, and we have one grandchild, Jaylin. Recently we purchased a large chunk of property and a small hobby farm out on County Road 633, and we started farming — cows, pigs, chickens, ducks, turkeys, a little bit of field corn, hay fields. And I am currently the Blair Township supervisor.

Express: I understand you recently had a bad health scare. What happened?

Blonshine: I did. On Nov. 24, I was at my gym doing my morning workout. Approximately 25 minutes after my workout, I felt some chest pressure. I called 911, was transported to the hospital and was emergently treated for a cardiac clot. I spent almost five days in the hospital; a couple trips to the cath lab. And I'm being treated with medication, and I start cardiac rehab on Thursday.

Express: What's the prognosis?

Blonshine: The prognosis is positive. Some lifestyle prevention things that I'll be working on. It's funny, because we're hobby farmers, and we raise pigs and cows, and that's part of my diet elimination, the red meats.

Express: You used to be an EMT and a volunteer firefighter, right?

Blonshine: I was actually a full-time paramedic firefighter for Blair Township. I started in the early '90s as a volunteer and continued my education — went from the emergency medical technician level up to the paramedic level, through firefighting school, and I was hired full-time. I retired out of Blair Township in 2015 after almost 25 years.

Express: You must have been one of the first female full-time firefighters in the township.

Blonshine: I was. And I remained the only full-time female through my whole tenure. I also served as the union president.

Express: What did you learn being the only female on the department?

Blonshine: I learned that I'm strong. I learned that women in a nontraditional emergency services role can be successful. I was well-respected by my male partners and co-workers. Most of them are still here today in full-time capacity, and most of them I helped to train, actually.

Express: And now you are the first elected female supervisor of Blair Township.

Blonshine: Yes.

Express: How did that come to be? It doesn't seem like the most likely place for a woman to get elected to lead.

Blonshine: I never actually had thought of that, being the first elected female township supervisor. When I retired from fire and EMS in 2015, even though Scott and I had bought the property and the farm down the road, I just missed being involved with this community. I knew that I couldn't go back to fire and EMS, I mean, I was aging out. That career, really, as much as I loved it, it took its toll on me, mentally, physically. And I looked at the other candidates that were running for office — I had been approached by numerous people — and the more I thought about it, I thought it's a good way to get me back involved with this community, keep working on my vision, my ideas, and serving. I believe that I was put on this world to serve others. So, I campaigned really, really hard and did a lot of door-knocking. I estimated about 1,500 houses I knocked on doors and met people face-to-face, and I won.

Express: You don't seem like the typical rural township supervisor, which I guess I see as an older, gruff, stoic, quiet man. You seem engaged, open, and out there, trying to recruit the participation of the community.

Blonshine: I am.

Express: Was that a conscious decision to approach this differently?

Blonshine: I don't think that it was really a decision. That's me, so I think it comes naturally. I believe in people. I love people. I believe in teamwork. I believe in this community.

Express: Not long after you were elected, you launched a project to clean up some of the illegal dump sites in Hoosier Valley, and you recruited volunteers, and you made a very public campaign of it.

Blonshine: In the past, Blair Township has done Hoosier Valley cleanup days. We've also done township cleanup days, and that was something that, almost 10 years prior to me coming into office, the township no longer hosted these cleanup days. It was something that was taken away from the community.

Express: And you noticed that, when you went out into the woods?

Blonshine: Oh, yes. Not only in Hoosier Valley but in areas throughout the township. Garbage and junk accumulating — couches and chairs, mattresses. TVs, stoves, refrigerators. I mean, you name it. Household garbage. It just really started accumulating everywhere throughout the township.

Express: That's a problem, especially in a place that's already trying to fight an image problem.

Blonshine: It is a problem. And the image that you mentioned, that's one of the things near and dear to my heart, because Blair Township is an incredible community, with amazing people, and I think sometimes people get overwhelmed with their current situation in regards to garbage or blight. It's very expensive to dispose of. When the township would try to do enforcement campaigns, then we would notice dumping sites down in Hoosier Valley. So, bringing back township cleanup day and doing Hoosier Valley cleanup day was near and dear to my heart. Neighbors helping neighbors. I've helped numerous residents clean up myself, and every time I go someplace to help somebody clean up, a neighbor will notice it, and I see neighbors starting to talk.

Express: How did Hoosier Valley cleanup day go?

Blonshine: Hoosier Valley cleanup day was an amazing turnout with volunteers — at least 25 to 30 volunteers with trucks and trailers. It was incredible. Our first Hoosier Valley cleanup was incredible. We had Sen. Wayne Schmidt come and help us clean up, even.

Express: I noticed this summer you appealed to residents to give input about the parks and recreation plan, which hadn't been updated since 2011, and you haven't been eligible for grants for all these years. How has that gone?

Blonshine: Amazing. We just put out a survey. We have received, I believe it was 265 responses to the survey. I think it represented three percent of our population, and for a parks and rec survey, the planner I was working with said that was pretty huge. We just had our first public meeting last week and it went great. We have the parks and rec plan available for review — it's on our website [www.blairtownship.org], it's on our Facebook page, it's available here [at the township office]. We'll be having a public hearing in January, on the second Tuesday, at our board meeting in January. And then we'll be adopting it, and we'll have it filed by the filing deadline on Feb. 1, and we will be grant-eligible.

Express: What kinds of things to people want?

Blonshine: Overwhelming support for a community center, which has been one of my visions. A community garden — we actually have a community garden in place, and we still have lots of room for residents interested in having a garden plot. New bathrooms out in the township park. Increased walking trails. More pavilions. Safe walkability for the children around Blair Elementary School. And we'll start looking at future land acquisition. We have a whole east side of Blair Township where we don't have any parks or parkland. We have a beautiful park right outside of township hall, but we are on the far west corner of Blair Township. Perhaps a dog park, that was another huge response from people.

Express: How concerned are you about the potential groundwater contamination over near the site of the tire fire of the mid-1990s?

Blonshine: I actually fought the tire fire. I was a firefighter here at that time. It was amazing. Thirty-one days I think we spent there … But we have been cleared. The DEQ has cleared the well sites in the area; there was some concern when they first discovered the PFAs contamination throughout the state of Michigan, because our groundwater runs southeast, so that would be the Blair Elementary School area, and we have a couple subdivisions over there. But the wells were all tested; there's no contaminant danger. There were nine wells that tested with a trace, but nothing above the state contamination levels. We do have a municipal water system through that area, and it's funny, the municipal water system is still a sore spot with a lot of township residents, but the municipal water system was tested as well, and no trace of contamination [was found], so I'm not worried about the PFAs ground contamination.

Express: There must be a lot of excitement about the new life that's bound to be brought to the baseball field formerly known as Wuerfel Park.

Blonshine: We're very excited about Traverse City Baseball coming. John and Leslie Wuerfel, I love them. They're personal friends of mine. I will remain grateful forever that they brought Wuerfel Park to the township. But now we're going to really see it explode. The Wuerfels focused on baseball and baseball only. The Whitecaps organization, they are interested not only in baseball but in community events. Chum's Village is exploding right now in development. I think people are seeing the potential.

Express: What are some of your biggest goals? What would you most like to accomplish?

Blonshine: Blair Township is prospering right now. I want to continue that momentum that's happening. The development that's happening in our area is huge. We have the VA clinic coming in, which is going to serve so many people across northern Michigan. They'll no longer have to drive to Saginaw. And the fact that they'll be driving right here into Blair Township is just amazing. We have Blain's Farm & Fleet, which is a family owned, family operated business. So, it's not the typical big box store. This is a family-owned business out of Wisconsin. I am so excited to have them coming into our community. The first time I met with the owner and management team of Blain's I felt like I made new friends instantly. They are going to be a huge asset to Blair Township. That being said, part of my goal is to make Blair Township one of the most desirable in the Grand Traverse area to live, work and play. I want it to be a welcoming community, which it is. I want to keep that momentum going.

Express: Do you plan to run again in 2020?

Blonshine: A month ago I would have told you, "Oh, absolutely. Absolutely. Looking forward to 2020 and running again because I will have had four years in office, and I've learned so much, just in my first two years in office. And I have a lot more learning to do, but I figure in four years I should have it down pretty well. And then this cardiac event happened. It put some things in perspective. And maybe not even total perspective yet, because I am still dealing with the shock of surviving a major cardiac event that statistically kills people. And I know my stress level was pretty high just before this even happened. My blood pressure was a little bit high. My plan is, though, to run again in 2020. I just really need to learn how to not take everything so personally and literally let it impact my heart. Literally things break my heart when I see the drug epidemic, when I see neighbors fighting with neighbors, when I see co-workers not always getting along, it literally breaks my heart. So, I need to learn how to manage my sensitivity and realize that I can't fix things overnight.


Trending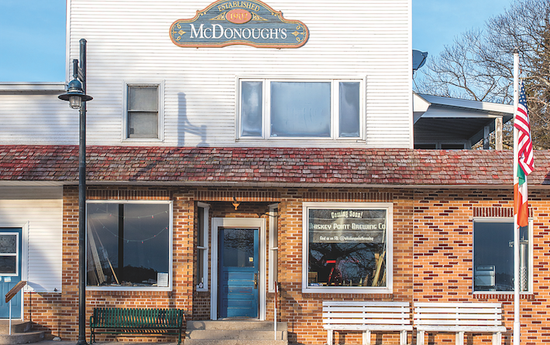 Welcome to Michigan's Most Remote Brewery
After years of planning and honing his beer-making skills, this spring, Patrick McGinnity plans to open Beaver Island&rsqu...
Read More >>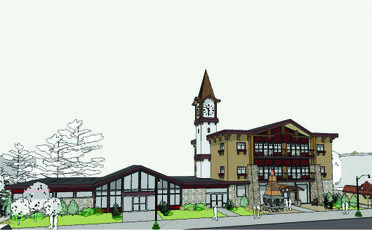 Gaylord: A boomtown Up North
Gaylord native Gary Scott had moved to Indiana, where he and some partners started a business to invest in distressed prop...
Read More >>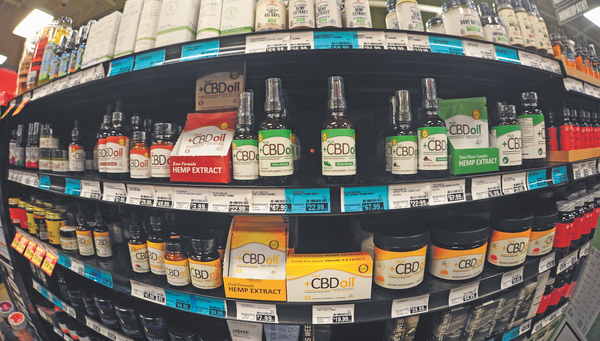 CBD Laws: Dazed and Confused
The sign outside of Family Video in Kalkaska lets drivers know the store has more than just movies. The sign reads: &...
Read More >>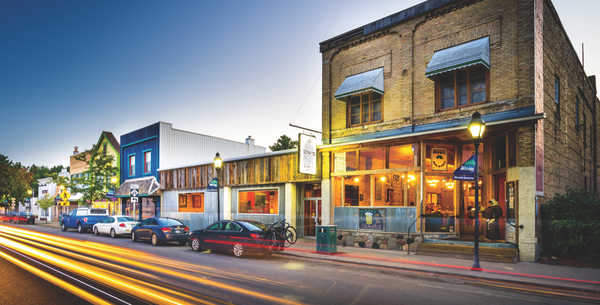 Small Up North Towns on the Rise
Spotlight on Bellaire (pictured)Seems Traverse City isn't the only place in the region making those "Best...
Read More >>
↑