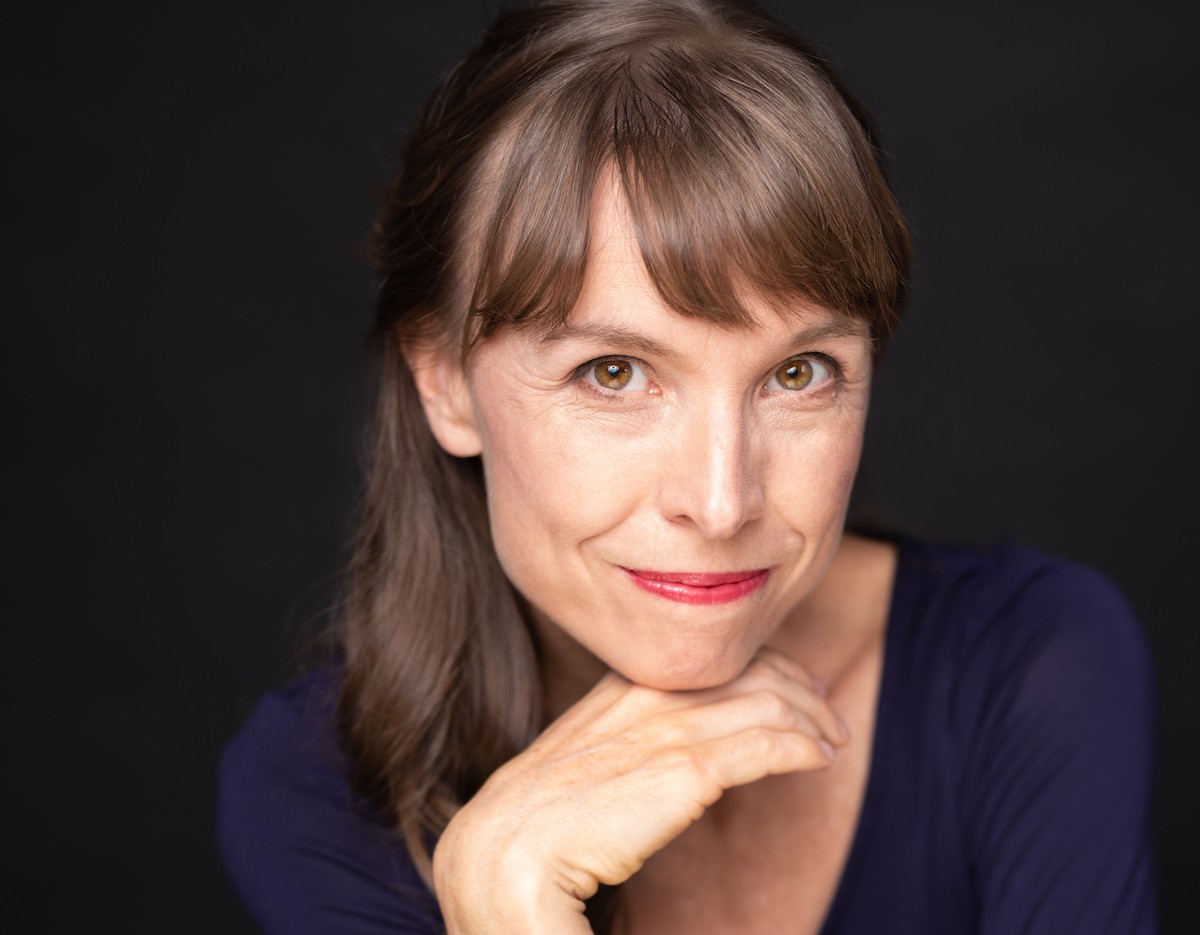 The Hardest Thing to Write...Is a Sequel
Bestselling author Nita Prose and her sophomore novel
Nita Prose could feel the pressure building.
Prose's debut novel, The Maid, became a smash hit after its release early last year. More than one million copies were sold around the world as readers eagerly devoured her engrossing tale of a good-hearted maid (Molly Gray) who becomes the prime suspect in a murder. And while Prose was pinching herself at this unexpected success, something uncomfortable began to bubble up.
While Prose didn't initially have plans for a sequel, demand for another Molly Gray tale eventually reached fever pitch. Balancing that intense push for another book was a desire Prose shared with many creatives across all mediums: She didn't want to write a sequel just because. It had to be worth it. It had to be better.
"My publishers said, 'You know, everybody keeps saying the same thing—we want more Molly.' And let me tell you, I was also getting so many emails and notes from readers telling me exactly that in those words, so I did feel a humongous sense of pressure," Prose says. "But I also didn't want to deliver a sequel unless I could deliver more, not less."
As it turns out, a creative spark she experienced while touring for The Maid in England gave her a path forward that would satisfy everyone. At a castle museum in Sussex, a display case contained a mummified rat and a silver spoon. An accompanying placard explained that a servant girl had been fired after being accused of stealing a silver spoon—and that the spoon was discovered many, many years later in the clutches of the long-dead rat within the castle walls.
"Suddenly it was fireworks—my brain could not stop thinking about this. I love how there's a dark fairy tale in this, this notion of a fable and a cautionary tale," Prose says. "Be careful what you assume, nothing as ever as it seems, and finally and most importantly, the truth will never stay buried."
And so arrived the inspiration for Prose's second novel, The Mystery Guest: A Maid Novel. She'll join the National Writers Series on Dec. 6 at the City Opera House to discuss her new work and much more.
An Elusive Beast
Prose came to writing with an extensive background in editing and publishing, which served as an immeasurable boost as she forayed into telling tales of her own. The Toronto-area native and resident is currently vice president and editor-in-chief at Simon & Schuster Canada after working her way up through various editing positions.
"I've had the greatest time working with authors on their books and the pursuit of a story on the page," Prose tells us. "And that, I think, has taught me everything I ever needed to know about narrative and about finding narrative, because narrative stories can be such an elusive beast."
After her years in editing, Prose has come to deeply appreciate the craft of writing, which she calls "lonely, quiet and insular," filled with "stops and starts." She's also drawn a great deal from the nonfiction ghostwriting she's done over the years.
"Part of the fun of [ghostwriting] is being a mockingbird—finding somebody else's voice for them and becoming them," she says. "So it's no surprise that my first novel really is a voice-driven novel … the whole goal I had is that you could step behind Molly's eyes and not just watch her, but be her, to step into her experience and live as her."
Her voice-driven nature is something Prose feels has allowed her to write particularly interesting mysteries in a genre filled with entries that focus on formulaic plot structure at the expense of quality character development.
"My solution to the age-old problem of how I was going to create a different kind of mystery was having it be so voice-driven and character-driven that the mystery could only be solved through the creation of a deep character who moves through a journey of growth from the beginning of the book to the end, which isn't very common in the genre at all," Prose says. "So I think of myself as a sort of Frankenstein-y writer; I Frankenstein two genres together."
From TC to the Silver Screen
Frankenstein's creation worked, and The Maid was an instant bestseller. But even though millions of people were reading the story, Prose didn't have the chance to connect with her readers right away.
"When I published The Maid, it was still the sort of end of the pandemic. So I didn't get to go out very much and meet my readers. I did that after, retrospectively, but I cannot tell you how excited I am to come to your city, to meet readers live and in person," she says of visiting TC for the National Writers Series event. "There is something so wonderful about that magic and that chemistry."
The Mystery Guest goes on sale Nov. 28, so TC audiences will be among the first to hear about the new book from the author herself. As for what's next, Prose isn't sure, but she says she can't rule out a third entry in Molly's saga.
"As I've said, I'm a very responsive writer, and I do listen to my readers. So, I guess we'll have to put The Mystery Guest out there and find out what readers say," she says. "And if I'm going to get a lot of people saying we want more Molly, there are myriad characters in my mind and my head, and I will no doubt devote some time and attention to them."
As for The Maid, its next step might be the silver screen. Universal Pictures has the film rights, and internet rumblings have tied Florence Pugh to the role of Molly Gray.
"Things have been moving a little bit slower in Hollywood as a result of the writer's strike, but I am truly excited about the prospect of seeing The Maid come to the screen," Prose says. "It's just a matter of timing. And so hopefully we'll see that in the years to come."
Though Molly Gray is a deeply personal creation, Prose has no anxiety about her translation to the big screen.
"For me, I feel like when I've done a book, it's not mine anymore. It's the readers'. And I kind of feel the same way about the movie process. This is a different iteration. It's its own piece of art based on something I created, but I don't see it as the same thing. … I think for writers who can't give away the baby, as it were, I think it must be very, very difficult to see a different iteration of something that they've generated. For me, I find it actually quite exciting."
About the Event
An Evening with Nita Prose is presented by the National Writers Series at the City Opera House at 7pm on Wednesday, Dec. 6. In-person tickets are $17-$27 (plus fees); virtual tickets are $15 (plus fees). Guest host Brittany Cavallaro will moderate the event. Tickets can be purchased at nationalwritersseries.org.
Trending
Pronouns 101
My first assignment in an online graduate-level class was to provide information about my background, including my pronoun...
Read More >>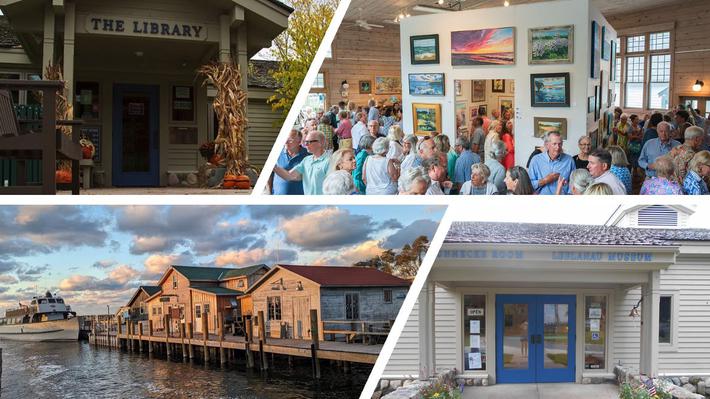 Collaboration Is the Name of the Game
How long does it take to create a cultural center? As few as three years, or as many as 170. Sometimes both. The organiza...
Read More >>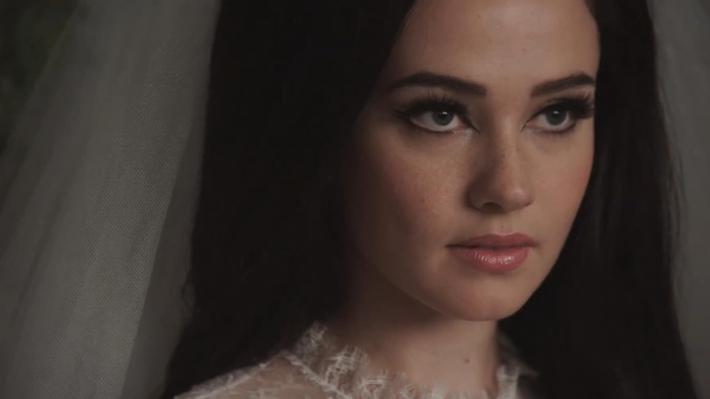 Film Review: Priscilla
While you will certainly be mesmerized by the haunting lead performance from newcomer Cailee Spaeny—and be impressed...
Read More >>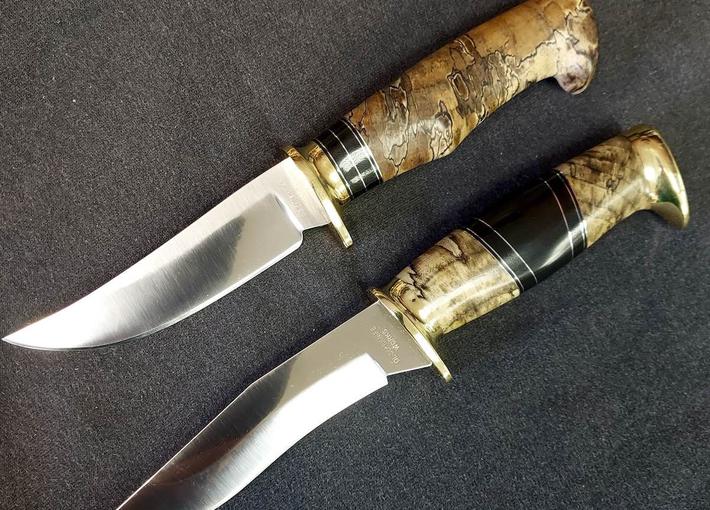 Bespoke Blades
What do you do with a battered ice skate, an old rubber puck, a cracked hockey stick, and a gob of tape? Pitch 'em, ...
Read More >>