No Woman Left Inside
Becoming an Outdoors Woman
BOW, or Becoming an Outdoors Woman, is a three-day weekend program the Michigan Department of Natural Resources designed to get more women outside.

Michelle Zellar is the program coordinator for the BOW project, and she explained the history behind BOW. The idea was founded in Stevens Point, Wisconsin, by a doctor named Christine Thomas who had an interest in helping break down barriers for women in regards to outdoor activities.

The BOW programs are currently active in about 40 U.S. states and several Canadian provinces, and celebrated their 20-year anniversary this past summer.
SEASONAL SPORTS
"In 1997, our first program was in Sagola, Michigan. In 1998, we were at Clear Lake Education Center, south of Shingleton, in the Upper Peninsula. After the first year of 66 women, we moved it to Bay Cliff Health Camp in Big Bay, Michigan, [in the Upper Peninsual] and we have been at Bay Cliff since," Zellar said.

BOW works by immersing participating women in a full weekend of mixed outdoor activities and skills, guided by expert instructors. The main programs, which take place twice a year, are primarily focused on novices.

In the winter months, BOW participants will learn sports like ice fishing, cross-country skiing, snowshoeing, dogsledding, and building a winter shelter; in the summer, they'll enjoy opportunities to try things like lake fishing, canoeing, kayaking, and paddle boarding. Crossing over through both seasons are activities like backpacking, photography, self-defense, and wilderness first aid.
"These are hands-on workshops, with wonderful instructors, so that the women can learn in a safe and supportive environment," said Zellar.
GENERATIONAL GROWTH
The women at stay at Bay Cliff Health Camp in Big Bay. No special equipment is required to attend, and participants arrive from all over the United States.

"We've even had generations all in one weekend — grandmothers, mothers, daughters, and granddaughters," Zellar said. "You have to be at least 18 to participate, and we've had guests up to 90 years old. The women also enjoy making connections with each other. We almost can't keep up with the interest, plus we get a lot of returning people because we have so many different classes."

The growth and achievement levels are different for everyone, as Zellar explained.

"A few of the women experience major growth, but some grow and learn more slowly. Neither is bad or good, it's just an individual thing. A lot of people come just to try something new."

Many women also get drawn into expanding their outdoorswoman skills even further after they go through one of the weekend programs.

"For instance, a person might go fly fishing, and enjoy it so much that they then want to come back and try every type of fishing," said Zellar.
BEYOND BOW
But it doesn't end there. BOW also offers "beyond" programs, where guests can put the basic skill sets that they learned into more advanced use, by joining BOW instructors for additional trips.

"For those, we're there more as guides," Zellar said.

The next winter event for BOW will run February 23–25 2018, with the summer one to follow the first weekend in June.

An entire weekend, including lodging at Bay Cliff Health Camp, meals, and all classes, equipment, and instruction, ranges from $175 to $200.

"It's so great to see these women participate in something that makes them feel so good about themselves," said Zellar.

Find out more at michigan.gov/bow, or on BOW's Facebook page at facebook.com/becominganoutdoorswomanmichigan.
Trending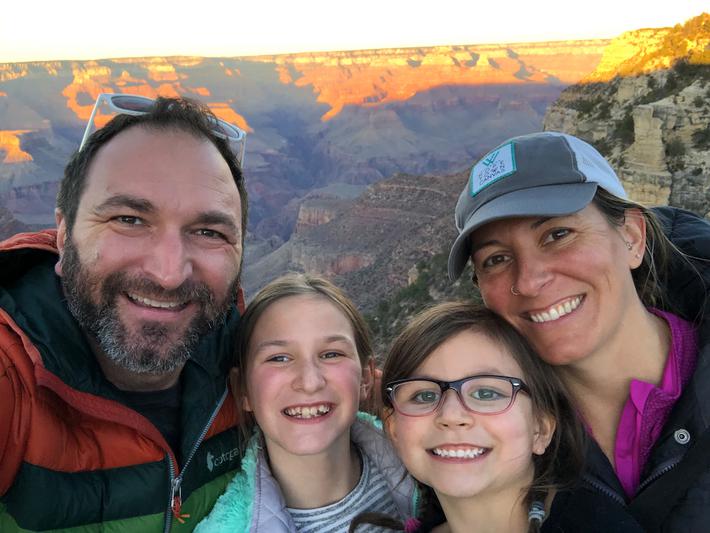 A Nine-month Family Vacation
Long before the pandemic, Joe and Christina Sanok had a plan. A dream, really: They wanted to take off with their kids and...
Read More >>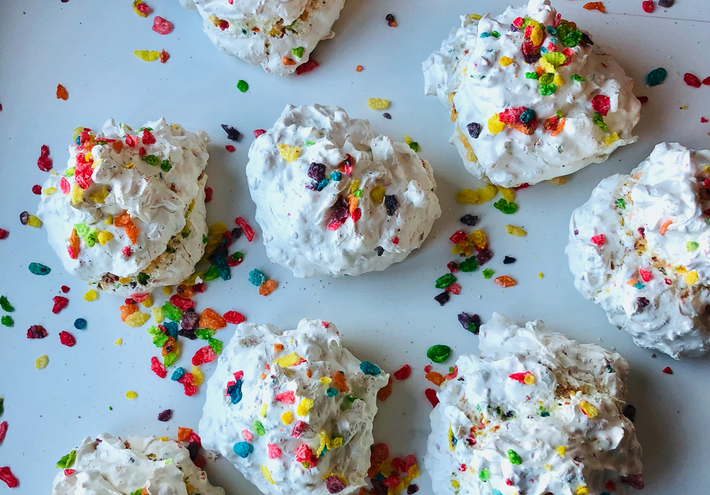 7 Batches Made in Heaven
Let's be honest: Picking the best cookies in northern Michigan is an impossible task. There are so many "right...
Read More >>
Respecting the River
Forever, the Grand Traverse Band of Ottawa and Chippewa Indians (GTB) has regarded the water — and the Boardman/Otta...
Read More >>
Not a Clue
Surely politicians wouldn't be so clueless that they'd lie about COVID-19 deaths or take a vacation during a statewide eme...
Read More >>
↑