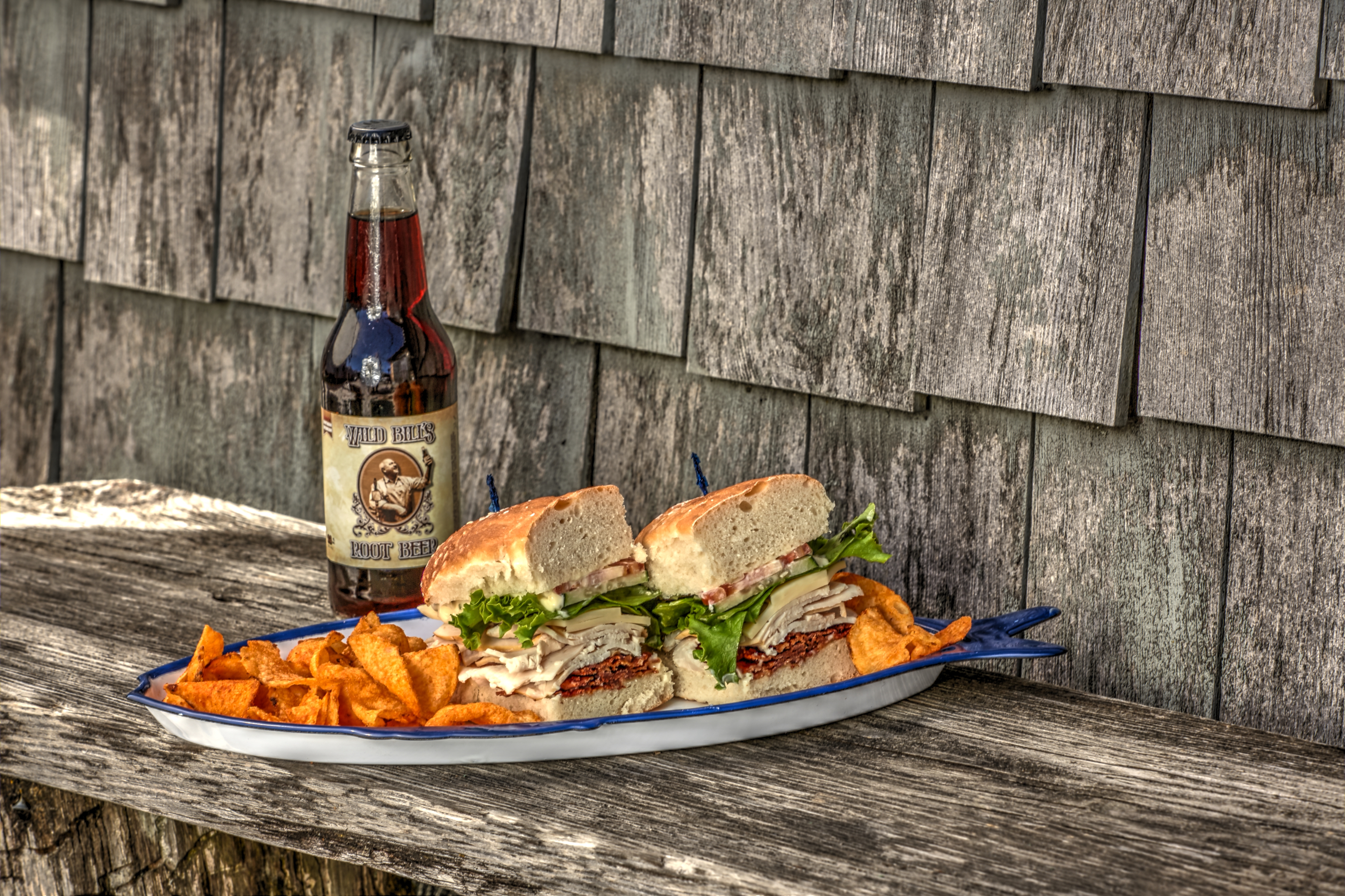 Northern Michigan's Most Iconic Eats, 2019
Four legendary dishes to put on your summer must-eat list.
In early 2018, Northern Express set out to answer a vital question: What are some of the most legendary dishes in northern Michigan?

Through hundreds of recommendations from readers, as well as extensive research on our part, we crowned our first class of iconic dishes. That installment featured everything from a tomato soup to an herb-encrusted rack of lamb and highlighted beloved Up North establishments like Amical in downtown Traverse City and Art's Tavern in Glen Arbor.

Now, we're happy to announce the next class of inductees into our growing hall of fame. This time around, we wanted to put a summertime spin on the proceedings. When locals or out-of-towners think of summertime in northern Michigan, which menu staples bring back the memories of long, hot days in July and August?

We believe these four dishes are all must-try summer standards and are proud to add them to our Menu of northern Michigan's Iconic Dishes.

7 Monks
Traverse City
Abbey Burger
When 7 Monks Taproom opened its doors in Downtown Traverse City in the fall of 2011, it quickly became one of the area's foremost beer bars. With 46 taps and a commitment to highlighting Michigan's then-burgeoning craft beer scene, 7 Monks was an instant must-visit destination for beer aficionados.

It's still that, almost eight years later. 7 Monks regularly fills tap slots with tough-to-find beers, like the Bourbon Barrel-aged Old Rasputin Imperial Stout from North Coast Brewing Company. But the 7 Monks identity today is different than it was in those early days. At first, it was "Come for the beer." Now, it's "Come for the beer, stay for the food." Or maybe even "Come for the food, stay for the beer."

The 7 Monks menu is crammed with innovative and mouthwatering twists on "pub grub" staples, from mac and cheese to chicken wings. If there's a signature dish on the menu, though, it has to be the Abbey Burger, a decadent creation that is surely every carnivore's dream. The burger itself is a blend of Sanders beef and bacon, which is then topped with arugula, gruyere, and an out-of-this-world sweet-and-salty caramelized bacon-onion marmalade. 7 Monks serves the burger up on a fresh sesame bun (from Bay Bread Bakery, right down the street) with fresh-cut frites as a side. Pair it with a beer (or two), grab one of 7 Monks' sidewalk patio tables, and you've got the perfect summertime burger dining experience.

Pearl's New Orleans Kitchen
Elk Rapids
Louisiana Jambalaya
For many years, Pearl's New Orleans Kitchen in Elk Rapids has been embracing both the Cajun (rural) and Creole (city) styles of New Orleans cooking. Fittingly, what is arguably the restaurant's signature dish — the Louisiana Jambalaya — has roots in both.

"Both Cajun and Creole cuisines claim jambalaya as their own," said Dane Porter, general manager for Pearl's. "Creole cooks make a 'red' jambalaya with meat, seafood, tomatoes, rice, and what they call the 'trinity' — onion, celery, and bell peppers. The Cajun version is often made without tomatoes."

Pearl's take on the dish hews closer to the Creole red jambalaya tradition, pairing chicken, shrimp, and andouille sausage with tomatoes and the trinity. It's a dish with kick, complemented nicely by Tasso-spiced rice. (Tasso — a seasoned and highly flavorful type of pork — is a signature of Louisiana cuisine that is rarely used in other types of cooking.)

The Louisiana Jambalaya has been a consistent fixture on the Pearl's menu for 21 years and running. There are other more "exotic" dishes on the menu, such as the Bayou Alligator appetizer or the Crawfish Cakes. But the Louisiana Jambalaya remains the restaurant's most iconic dish for how it pairs authentic New Orleans traditions with flavors that feel both universally welcoming and innately close-to-home.

The Villager Pub
Charlevoix
Whitefish Dinner
Few dishes say northern Michigan — especially northern Michigan in the summertime — quite like whitefish. Many restaurants in the region have a whitefish on the menu, and every establishment prepares the dish a little bit differently. You can try it broiled, blackened, pan-seared, or cedar-plank roasted. You can try it almond-encrusted, covered in herbs and parmesan cheese, or stuffed. The options are nearly endless.

All the variety makes it difficult to highlight just one local whitefish as the best in northern Michigan. If we had to choose just one for the summertime, though, it would be the whitefish dinner at The Villager Pub in Charlevoix. Lightly battered, deep fried to perfection, and served with French fries, coleslaw, and a bright tartar sauce, this pub-style dish is the ideal comfort-food capper to a busy summer day. It's a meal that calls to mind 90-degree days, Fourth of July fireworks, speeding boats, and everything that is great about the season.

It doesn't hurt that The Villager Pub is located right on Bridge Street, just a short stroll from the Charlevoix City Marina and the glorious views of Round Lake. The prime location makes The Villager Pub a popular tourist draw, too, an easy spot to stumble into after cruising into the harbor or exploring the downtown area. When patrons do find their way to The Villager, the flaky, flavorful whitefish is one of the go-to menu staples. As one Yelp user put it, "You cannot find a better two-piece whitefish dinner anywhere." The only way to make it better? Order the three-piece version.

Village Cheese Shanty
Leland
North Shore Sandwich (pictured above)
What's the first sign of summer? For some, it's Opening Day for Major League Baseball. For others, it's the day that Bell's Brewery unleashes its fresh batch of Oberon. For locals in (or within, oh, about 25 miles of) Leland, it's the day Village Cheese Shanty opens its doors.

A seasonal establishment tucked away in Leland's historic Fishtown, Village Cheese Shanty could easily go overlooked. Over the years, though, the shop has gained a reputation for making some of the best sandwiches not just in northern Michigan, but anywhere. From the moment Village Cheese Shanty opens its narrow screen doors each spring — this year, opening day was April 12 — it's not uncommon to see lines out the door. There are even stories about teachers and students at local schools teaming up to make bulk sandwich orders on opening day.

The Village Cheese Shanty has the feel of a quaint, small-town market, selling everything from specialty cheeses to snacks to local Leelanau wines. There's also a menu 18 sandwiches deep, spanning three different categories: honey-wheat pita sandwiches, fresh-baked baguette sandwiches, and pretzel bread sandwiches. Frankly, you can't go wrong with anything on the menu — especially given that each (huge) sandwich is just $6.95. But if the soft salted pretzel bread is Village Cheese Shanty's claim to fame, the North Shore is their masterpiece. Piled high with turkey, bacon, swiss, lettuce, tomato, and cucumber, and topped with an irresistible homemade herb mayo, the North Shore is the must-try sandwich for new Cheese Shanty initiates. It's not at all uncommon to hear first-timers proclaiming it the best sandwich they've ever had. They'd be right.

Add 'em to the list!
Still hungry? Add this year's menu of iconic northern Michigan eats to the freshman class featured last year:

Tomato Spinach Swiss Soup
Poppycock's, Traverse City

Chicken Jalapeno Soup
Art's Tavern, Glen Arbor

Dry Aged Tomahawk Ribeye
Vernales, Harbor Springs

Chicken Pot Pie
Amical, Traverse City

Herb-encrusted Rack of Lamb
The Rowe Inn, Ellsworth
Trending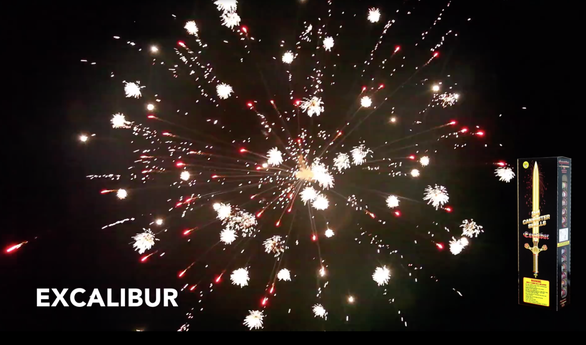 Big Boom Time for Home Fireworks
With social distancing sidelining most of the region's large fireworks shows, many enthusiasts are turning to their ...
Read More >>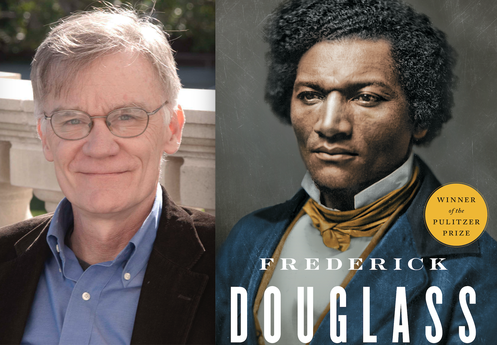 Required July 4 Reading: "Frederick Douglass: Prophet of Freedom"
Pulitzer Prize-winner David W. Blight will be the featured guest at the National Writers Series' online event 7pm Ju...
Read More >>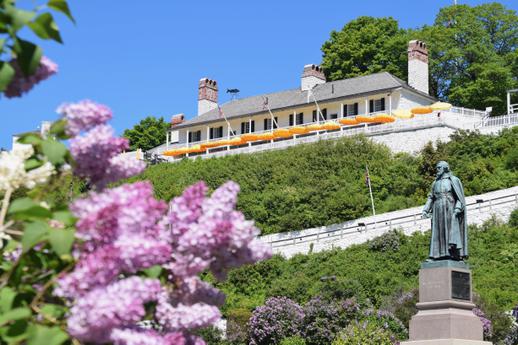 Mackinac Island, After the Shutdown
Mackinac Island — the four-square-mile spot Condé Nast readers named one of the best islands in the U.S. and ...
Read More >>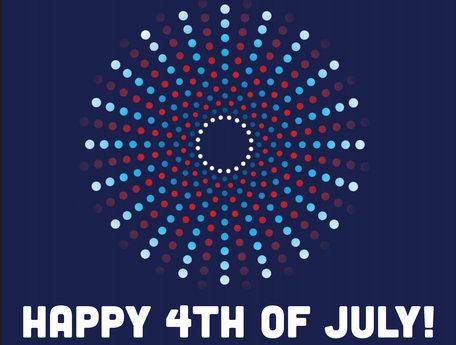 Events Around the North
As the COVID-19 pandemic forestalls festivals and large-scale gatherings, traditional Independence Day festivities have be...
Read More >>
↑