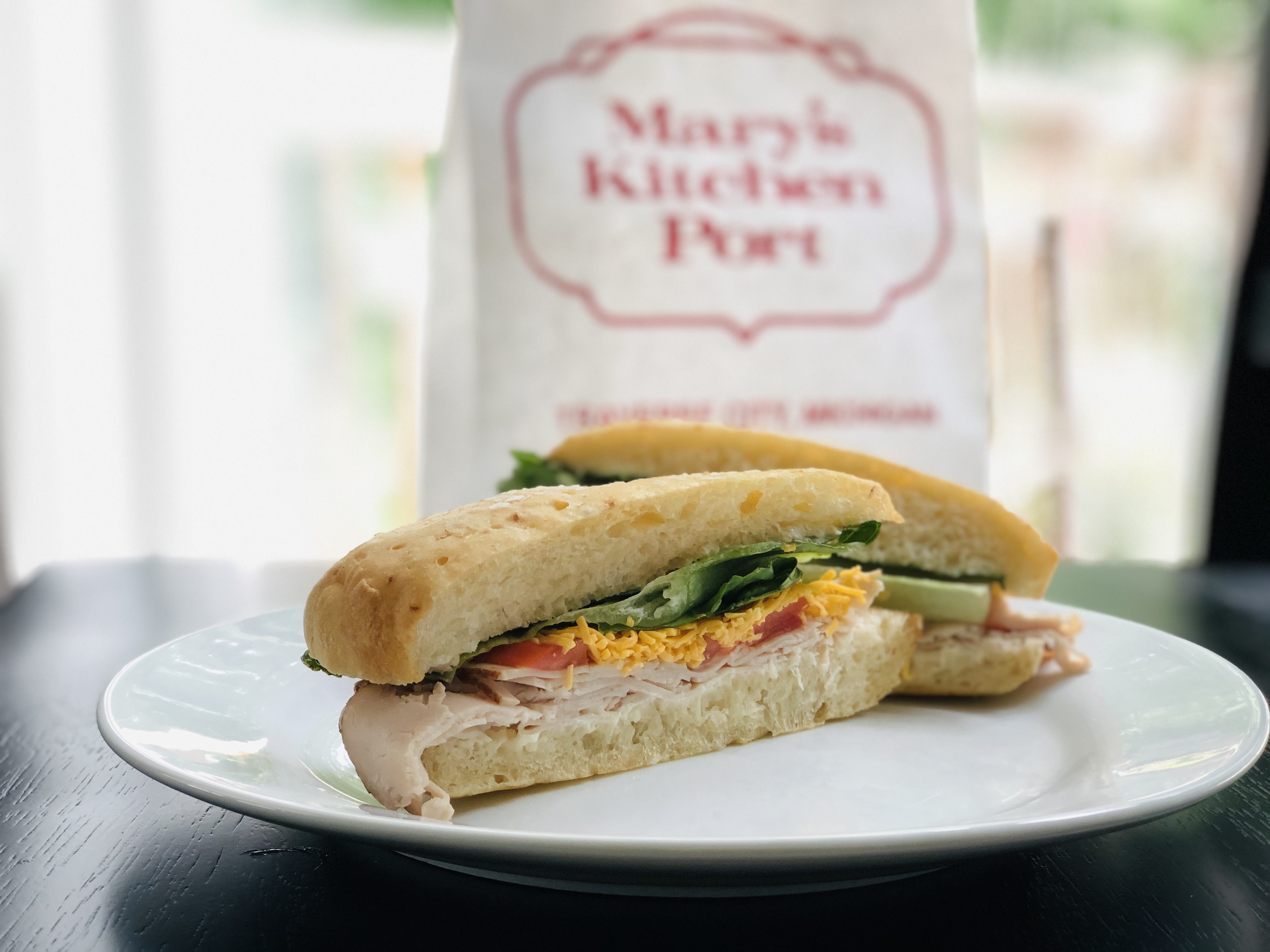 Northern Michigan's Most Iconic Eats, 2020 edition
Legendary dishes to put on your must-eat list.
Even in the best of times, a remarkable dish from a local restaurant is a joy, a comfort, and a reminder of the best that life can be. It's safe to say that 2020 has not been the best of times, but in an odd way, that's only made the bright spots feel that much brighter. Suffice to say that, when you're stuck at home and facing a historic pandemic, few things sound better than a bite of a beloved dish from your favorite restaurant. Perhaps it reminds you of better times — of celebrations with friends and family, good times you hope will come again soon. Or maybe it's simpler than that. Maybe that bite of bursting, heavenly flavor is enough to make you forget all the bad news, if only for a few moments.
Whatever the reason, it seems a lot of locals and tourists alike are seeking solace in local culinary delights. When speaking to restaurants for the third installment of our "iconic local eats" series, the Northern Express heard tales of heavy traffic and high demand. The takeaway? Even in this uncertain time, no one wants to go without that old standby sandwich or that beguiling Bloody Mary. In tribute to that mysterious power of great food, here are our next five inductees the menu of legendary northern Michigan dishes.
Alliance
Traverse City
Thai Style Chicken
Alliance, located in Traverse City's Warehouse MRKT, is known for its inventive, locally sourced, and ever-shifting menu. From kinilaw shrimp served in a richly-flavorful coconut milk sauce to beef tongue tacos, you'll find dishes on the Alliance menu that you're unlikely to find anywhere else in northern Michigan. Yet, in spite of Alliance's far-reaching creativity and dynamic menu, there's at least one staple that's almost always available: the Thai Style Chicken, a plate of crispy fried chicken served with toasted ginger rice, jalapeno, onion, and a smorgasbord of fresh herbs. It might just be the best chicken dish in the entire region.
According to Head Chef James Bloomfield, the dish — and the many other Asian-influenced recipes that cycle in and out of the Alliance menu — was inspired mostly by world travel. He, along with Alliance Sous Chef Becca Snook and Wine & Service Manager Andrew Kemp, have all taken multiple treks to Thailand over the course of their lives, and have all fallen in love with the Thai way of preparing food.
"They include tons of fresh herbs — cilantro, mint, basil, etcetera — chile peppers, acid, fish sauce … we really wanted to bring that brightness back home to Michigan," Bloomfield said.
The Thai Style Chicken is the result of that aim. The dish starts with chicken from Otto's Chicken in Byron Center — known for its humane, locally raised, farm-fresh, antibiotic-free, and hormone-free poultry. Bloomfield then adds a slew of ingredients from Loma Farm in Leelanau — including the fresh herbs, ginger, onions, and pepper — and tosses it all with delightfully crunchy toasted rice to tie the whole thing together.
Though the Thai Style Chicken has long been a favorite at Alliance, which first opened its doors in 2015, Bloomfield says that the pandemic has helped popularize the dish among a new, younger audience. After a successful takeout run during Michigan's stay-at-home order, Alliance has opted to keep its (relatively compact) dining room closed for the summer season. Pivoting to a carryout model has had the effect of making Alliance more a family dining option, with the Thai Style Chicken being the dish that seemingly everyone can agree on.
"Parents that haven't brought their children in to dine with us are now able to give them the Thai Style Chicken and other dishes at home," Bloomfield explained. "We have had some really awesome feedback about how much the kids are enjoying the fried chicken."
The Cabbage Shed
Elberta
Famous Shed Borscht
"Borscht" is a type of soup heavily associated with Eastern European and Asian cuisine, with variants popular in the Ukraine, Russia, Japan, and elsewhere. We know what you're thinking: soup doesn't exactly scream "summertime" — especially with the heatwave weather that's been impacting Northern Michigan over the past month or so. Borscht, though, isn't exactly your usual soup, and the Famous Shed Borscht — the signature dish of The Cabbage Shed in Elberta — is the must-try at a restaurant that itself screams "idyllic northern Michigan summer."
Though it looks a bit like chili, borscht is actually a sour soup whose primary ingredient is typically red beets. According to Tony Roethler, who manages The Cabbage Shed along with his wife Beth, borscht recipes can vary quite a bit from one part of Europe or Asia to the next. Some are hot and some are cold, and some are heavier and heartier than others. The Cabbage Shed's take on the tradition is a Russian-inspired recipe, with red beets, braised beef, green cabbage, and tomato broth, plus a generous helping of smoked paprika sour cream on top.
Jim Clapp, the founder of The Cabbage Shed, opened the restaurant in 1985. The borscht was on the menu from day one — a contribution from Clapp's wife, who was of Russian descent. When the Clapp family sold The Cabbage Shed in 2015 — to Colleen and T.J. Hudson, Beth Roethler's parents — the borscht recipe was passed along as part of the purchase. A good thing, too: when news of the sale broke, Roethler says he received dozens of calls and emails from Shed regulars, all imploring the new owners keep the borscht on the menu. They listened, and the beloved dish has remained largely the same since then — though the Roethlers did add the smoked paprika to the sour cream, to give it an extra something special.
One of Roethler's favorite things about running The Cabbage Shed has been watching people try borscht for the first time. When customers see the Famous Shed Borscht on the menu, he says that many have doubts or reservations about the concept of a beet soup. His advice? Try it anyway.
"We'll essentially give you a money-back guarantee on that," Roethler chuckled. "If you don't care for it, we'll get you something different. But that doesn't happen because people are just very pleasantly surprised at how well the combination of flavors works."
Still doubting that a sour soup is right for summer? Take advantage of The Cabbage Shed's outdoor seating, enjoy a warm breeze coming off the adjacent Betsie Bay, stir in the sour cream to lighten the hearty soup a bit, add a breadstick for dipping, and wash it all down with a pint of local craft beer. Just like Roethler's past patrons, you'll be surprised at how well the combination works.
The Cove
Leland
The Chubby Mary
Who says a Bloody Mary can't be a full meal? At very least, The Chubby Mary at The Cove in Leland qualifies as an appetizer — and an increasingly world-famous one at that. In 2013, Bon Appetit named the Chubby Mary as one of the 10 must-try "Over-the-Top Crazy Bloody Marys from Across America." It's also a favorite of celebrity chef Mario Batali, has been shared in recipe form on Midwest Living, and even inspired an adoring thread on Reddit of all places.
What makes the Chubby Mary so unusual? Well, in addition to the usual Bloody Mary fixings, this deluxe cocktail adds a smoked chub to the mix. The fish is placed right into the drink itself — "standing proud," as the menu puts it — and some of the smokiness of the chub tends to transfer over to the Bloody Mary, giving it an extra dimension. Most patrons of The Cove will pluck the fish out of the drink and eat it as an appetizer, enjoying the smoky flavor while sipping their Marys on the side.
While the Chubby Mary has become increasingly famous over the years, Cove co-owner Sean Wanroy says the cocktail actually started out as a joke. At this point, the story has become a bit of a myth, with certain details lost to time, but Wanroy is pretty sure the core inspiration was the famous Saturday Night Live "Super Bass-O-Matic" sketch, a mock infomercial where Dan Aykroyd drops an entire fish into a blender. The initial result — a margarita featuring smoked chub — "Didn't go down so good," according to Wanroy. But when the experiment paired The Cove's signature Bloody Mary with the same fish, the combination just worked.
Today, Wanroy says the Chubby Mary has become "an experiential kind of adventure" that most people visiting Leland make sure to take at least once. Sometimes, the notoriety of the drink proves to be a double-edged sword. Chubs aren't as easy to come by in the Great Lakes as they used to be — thanks to zebra mussels, quagga mussels, and other invasive species — which means that The Cove isn't always able to get its hands on the fish that ties this unique Bloody Mary concoction together. In fact, the popularity of the cocktail even led the restaurant to double-down its search for a reliable supplier.
"We searched high and low, and I think now we have a good source and we want to keep it that way," Wanroy said of the chub situation, before adding: "I won't tell you where we get them!" Fair enough, Sean.
Mary's Kitchen Port
Traverse City
The Gobbler
If you live in northern Michigan, there's a very good chance that The Gobbler — the iconic turkey sandwich sold pre-wrapped at Mary's Kitchen Port in Downtown Traverse City — needs no introduction. Mary's Kitchen Port, now in its 39th year of operation, is both a sandwich-and-salad shop and a boutique kitchen goods retailer. Whether you're looking for coffee makers, cutlery, or cookware, you'll probably find something to suit at MKP.
Somewhere along the line, though, Mary's Kitchen Port became most famous not for its stock of kitchen wares, but for a single sandwich. On paper, the Gobbler sounds like an incredibly simple formula, one that wouldn't be so hard to replicate at home. The toppings — roast turkey breast, shredded cheddar cheese, tomato, romaine lettuce, and Hellmann's mayonnaise — are all deli 101. And yet, according to Kathy Baier, co-owner of Mary's Kitchen Port, the establishment makes and sells 300-500 Gobblers every day – sometimes even more. What's the secret to this simple sandwich and its resounding success?
"Everybody says, 'It's the salt! It's the salt on the bread!'" Baier said with a laugh. She's referring to the house-made focaccia bread on which each Gobbler sandwich is served. Employees start making that bread around 4:30am every day, topping it with flakes of sea salt that do indeed help give the sandwich an extra jolt of flavor.
The special salty bread wasn't always a part of the equation, though: Baier notes that, in the early days, the Gobbler was actually served on a croissant. It wasn't until 20 or 25 years ago that Mary's Kitchen Port switched over to the focaccia bread. Perhaps not surprisingly, that's about the same time that the Gobbler went from being just one of the sandwiches at MKP to being the store's calling card.
"We've always made many different sandwiches every day, but the Gobbler just grew," Baier told the Express. "We didn't plan on it being the most popular sandwich but that's the one that took over."
Today, Baier says the Gobbler's reputation extends far and wide. There are locals who stop into the store almost daily all year-round to pick up a fresh Gobbler, but there are also tourists who wander through the doors in search of the legendary sandwich they've caught wind of through strong word-of-mouth.
Our guess at the Gobbler's considerable and consistent success? In addition to being delicious in a familiar and comforting way, it's also versatile. Whether you're planning a picnic, doing a supply run for a boat trip or beach day, or heading out on a road trip and in need of something that's easy to eat while driving, the Gobbler fits the bill. No wonder it's become (arguably) Traverse City's signature sandwich.
Bonus: Eat, Eat, and Repeat
Northern Express launched its first Iconic Eats list in 2018 — with many thanks to you, our well-informed and highly opinionated food-loving readers. Each year, you write in with dozens of suggestions that send us taste-testing around the region, helping us craft a list of some of the most legendary Up North eating experiences around. Here's a look at the unparalleled dishes you (and we) have shared so far. See something missing? Don't keep it a secret; shoot us an email — subject "Legendary Eats 2021" — and we'll make sure to check it out before we publish the next round.
Iconic Eats, 2018 edition
Poppycock's, Traverse City: Tomato Spinach Swiss Soup

Art's Tavern, Glen Arbor: Chicken Jalapeno Soup
Vernales, Harbor Springs: Dry-aged Tomahawk Ribeye

Amical, Traverse City: Chicken Pot Pie

The Rowe Inn, Ellsworth: Herb-encrusted Rack of Lamb

Iconic Eats, 2019 edition
7 Monks, Traverse City: Abbey Burger
Pearl's New Orleans Kitchen, Elk Rapids: Louisiana Jambalaya
The Villager Pub, Charlevoix: Whitefish Dinner
Village Cheese Shanty, Leland: North Shore Sandwich
Trending
Goliath Brewing Co.'s Scorpius Morchella
There's not a lot we don't like about Iowa's Topping Goliath Brewing Co. Purposely founded in th...
Read More >>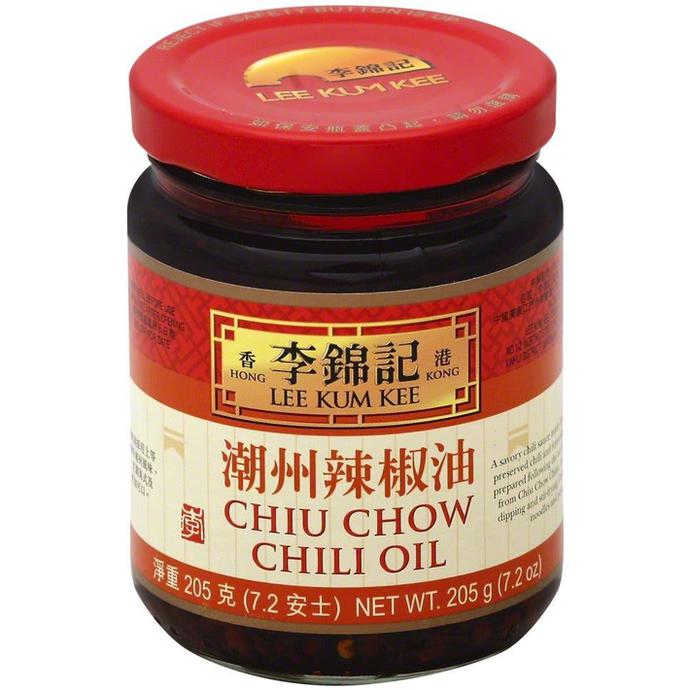 Chefs' Secret Weapons
My own "secret weapon" is a birthday gift I received from my husband some time ago (after several hints had be...
Read More >>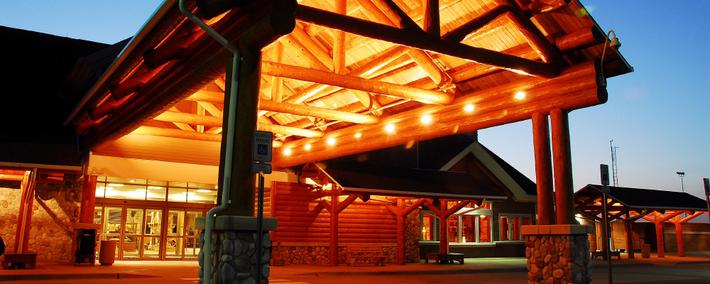 Where to Eat this Spring
Please be seated for these abbreviated versions of the restaurant profiles we've featured since our last Restaurant ...
Read More >>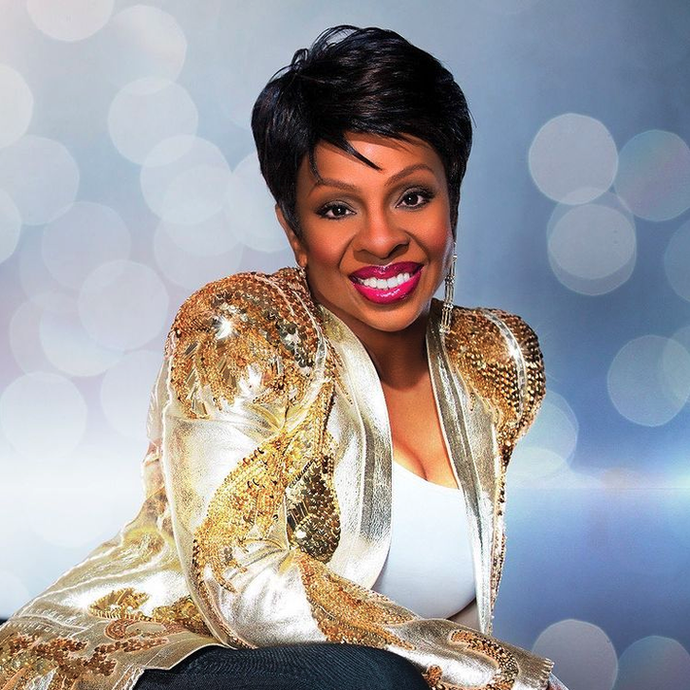 Live and In-Person Performances at GLCFA are Back — and Big
In the good old summertime, people used to gather, enjoy one another's company, and do things. One of the things the...
Read More >>
↑