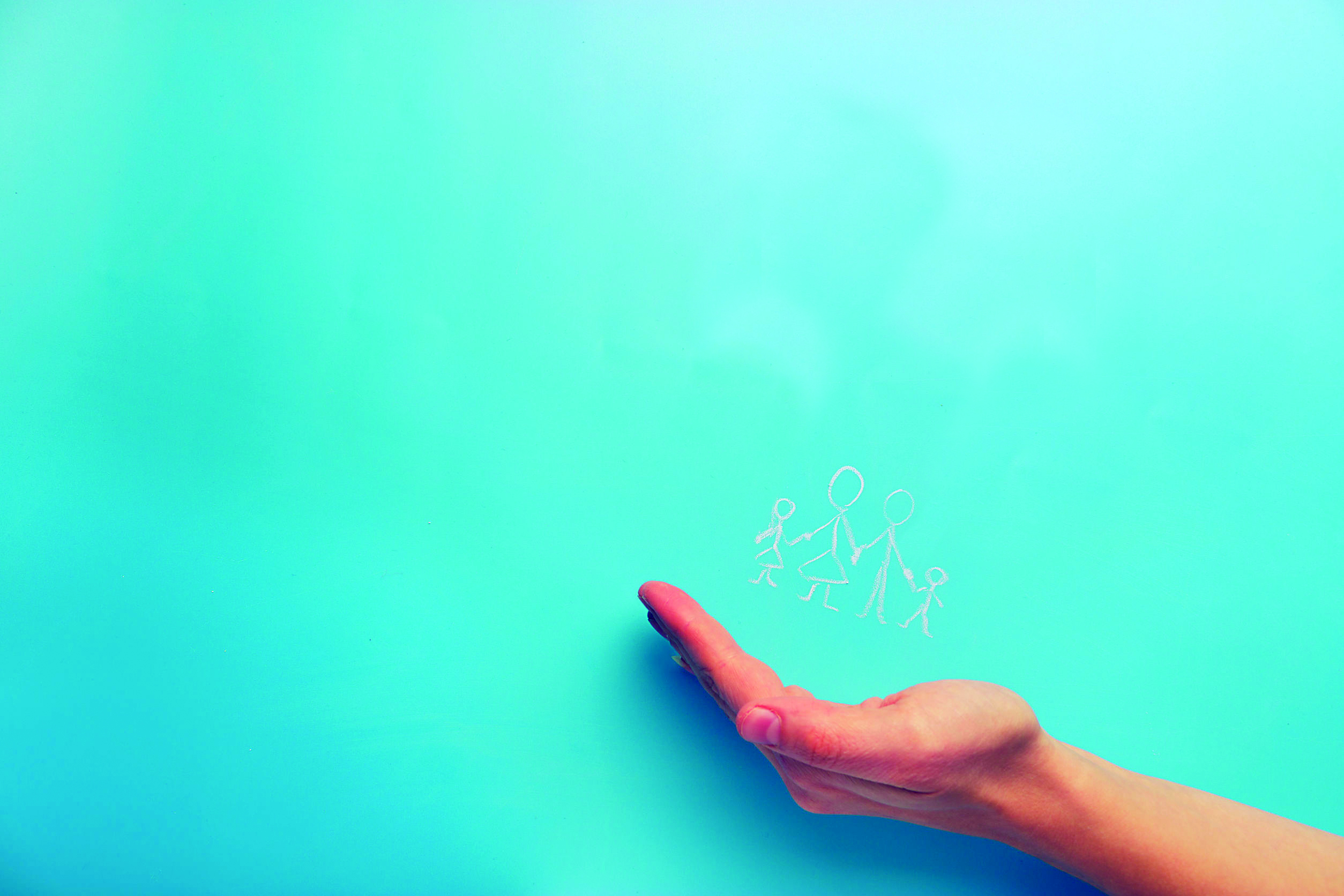 Northern Michigan's Safety Net is Broken
As a brutal winter rages on, a new policy at DHHS is causing serious problems for people in need.
A change in how the Michigan Department of Health and Human Services processes applications for benefits like food stamps and emergency heating assistance was supposed to increase efficiency and ensure that clients get processed more quickly.

Instead, the new system, which was rolled out last year to rural counties first, has caused processing times to lag, or come to a screeching halt.

The problems became evident just as winter approached. And they were of particularly concern Up North, where the seasonal economy and high heating costs make the cold months the most difficult for people who are struggling to survive.

NO OTHER OPTIONS
Levering resident Wesly Wilson said he had a great experience with DHHS a decade ago, when he first sought assistance, but when he needed help again last fall, the results were nightmarish.

"The first time I ever needed aid, I was 19, and I was homeless, and I was unemployed," he said. "I basically didn't have anything but a car."

He said he went into a DHHS office and received a Bridge Card — a kind of debit card the state's Food Assistance Program gives users to purchase food — and was able to use it to buy groceries that same day.

But last fall, when the Levering resident was laid off for the season from his job at Harbor Point Association in Harbor Springs, he and his young family – he was married with two children, ages 1 and 6 — needed help paying for food. He applied for a Bridge Card again, but said his application was repeatedly delayed through September and October. Every time he visited the office, he learned of another reason why he would have to wait longer.

"We had no other options. We were literally selling stuff, doing anything we could," he said.
He said the caseworkers in the DHHS office were just as frustrated and baffled as he was. He said he felt that, compared to his experience 11 years earlier, the system had been redesigned to deter people who need benefits.

"I need help more than ever, and I'm so discouraged by the system because I don't feel like I'm going to get any," he said.

Wilson eventually got a job at McDonald's. Around the same time, he and his wife separated, in part because of financial problems. Amid the turmoil, Wilson said he forgot about his application, which was apparently never processed.

"THE STORY IS BLEAK"
Changes at DHHS mean that across northern Michigan, the people who are most vulnerable are being failed by the system that's supposed to be their safety net, said Matthew Bush, a volunteer with the Char-Em United Way in Petoskey who helps connect low income folks with necessary services.

Bush started working with an 18-year-old homeless high school student last year, and when he discovered that she could qualify for Medicaid and food stamps, he helped her apply. Even though her hardship looked fairly clear-cut, Bush said her application was delayed and then rejected.

Bush said it looked to him like her case was rejected not on its merits, but because of bureaucratic failings within DHHS. The young woman has a part-time job, he said, but the income from that job is not enough to disqualify her from receiving benefits. Instead, he said, the benefits were declined because a caseworker determined that the pay records submitted with her application were incomplete.

"The story is bleak," Bush said. "We've been trying to get her Medicaid and SNAP benefits, which is food stamps, since September."

Bush said that in the dealings he's had with DHHS offices, he's found a system that's broken.
"I was on the phone [with DHHS] for three and a half hours, just waiting to talk to someone, and that's pretty typical," he said.

The new system — called "universal caseload" — was designed to promote efficiency; rather than assigning specific cases to specific DHHS caseworkers, all caseworkers would oversee all cases, enabling the first available caseworker to answer an individual's questions. That's not how it's played out, however.

"The goal is to be able to respond to customers more quickly and answer the majority of customer questions on the first call," said DHHS spokesman Bob Wheaton. "There has been some growing pains with that, and there have been concerns expressed by customers and caseworkers as well."

Wheaton said that the complaints about the system have prompted the DHHS's recently named director, Robert Gordon, to review "universal caseload" so that changes can be made.
"He heard right away concerns about the system and directed the department to make immediate improvements," Wheaton said.

FOOD STAMPS LOST IN RED TAPE
Here's a typical complaint about the problems at DHHS:

Lisa Hill works at the Petoskey Walmart.

She lives in Cheboygan but doesn't work at that store, because the Petoskey location offers more hours. Unpredictable work schedules come with a Walmart job, she said, and the hours available ebb and flow with the size of the tourist population. In October, her hours were cut dramatically, because of the seasonal slowdown in shopping. She went from 40 hours per week to 18 or fewer.

Hill, a food-stamp recipient, said it's common for the Walmart employees she knows to supplement their income with food stamps; it's how they manage to get by on such low-paying jobs. (In January 2018, Walmart raised its entry wage to $11 an hour. The retail giant says its average wage for full-time hourly workers is $13.79 an hour; part-time workers earn less.) Hill said she's become accustomed to the food-stamp eligibility re-evaluation process required twice a year. So, when the time came, she had all her paperwork filled out and turned it in online and in person at the Cheboygan DHHS office by her Nov. 15 deadline.

If anything, she figured, her food stamps would increase, since her hours had been cut back, and her rent had recently increased when she moved from Mackinaw City to Cheboygan.
But, instead of receiving a new book of food stamps, the single mother of an 11-year-old and a 12-year-old got a notice in December that her case was closed because she had failed to submit her application.

That came as a surprise to Hill.

"I went to talk to somebody at the office, and they looked it up on the computer and said it was OK," Hill said.

That was on Dec. 7, and Hill was given her food stamps for the month.

Following Christmas, Hill said her hours, which were increased around the holiday, were cut to new lows, and by mid-January, she needed to apply for emergency heating assistance. That's when she learned why she hadn't received her food stamps for January or February — her case was closed, and the benefit was cut off because the DHHS office again insisted that she had not submitted her application.

Hill returned to the office, pointed out the error once again, and her food stamps were reinstated Jan. 25.

That kind of story is typical, said Owen Goslin, an activist in Cheboygan. Goslin said he's heard of case after case like Hill's — in which a person is eligible to receive benefits yet didn't receive them because of backlog and bureaucratic error.

"A lot of these people, they are turning to friends, so they aren't literally starving. I haven't heard of anyone literally without heat," Goslin said. "If you add it all up, I think it's impacting the community. … You've got all of these low-income people relying on help from family who probably aren't much better off than they are."

UNMET EXPECTATIONS
Goslin had an academic career that took him around the country until 2016, when he moved back to Cheboygan to help out his ailing mother and pitch in at his father's Christmas tree farm.
He noticed immediately that the poverty level in Cheboygan is much higher than the college towns he was accustomed to living in. He also had concerns about Line 5, the oil pipeline that crosses the Mackinac Straits.
Goslin fell in with a group of Straits-area Democrats who had coalesced while working on candidate Joanne Galloway's challenge to Lee Chatfield (R-Levering) (one that came up short; Chatfield was re-elected in 2018 by a comfortable margin). They stuck together after the election and they started a group called Center for Change to advocate for progressive causes in northern Michigan.
"We all felt a little frustrated with Democratic politics locally; it seems to come together every two years around an election, and then people go back home," Goslin said.
Goslin and some others in the group decided to visit Chatfield's office hours in Indian River in December to talk about Line 5, but when they got there (to find Chatfield, amid the busy December lame duck session, had sent an aide in his place), another issue overshadowed immediate concerns about Line 5.
Three DHHS caseworkers had come to the meeting to talk about problems at their agency, problems sparked by changes enacted at the agency during Gov. Snyder's last year in office that, in recent months, had caused major chaos for people in northern Michigan who need assistance.
"They talked about these immense problems in really stark terms," Goslin said.
He was moved. He contacted Karen Martin, a fellow Center for Change member who used to work at the DHHS.
"When he told me that these women were there, I was stunned," Martin said. "That probably didn't raise any alarm bells to anyone else. It did to me."
State bureaucrats like DHHS social workers don't show up at the office hours of their state reps to complain about state policies, she said. It just doesn't happen. That it did happen, Martin said, meant something must be very, very wrong.
Martin said she called a person she knows who still works at DHHS to inquire how bad things really were. She said she was told the new system implemented at DHHS offices throughout northern Michigan was a disaster.
"It's looking to me like there may be a long-range plan to reduce DHHS staff even more and let computers do more," she said. "They're more like telemarketers now instead of caseworkers. They are taking the human part out of human services."
Martin knows about being a frustrated caseworker at DHHS. She started at the agency in 1996 after getting a later-in-life college degree. She liked the work at first, but in 2008, after budget cuts and staff cutbacks, Martin resigned in protest.
"I still got all my work done all the time, but I couldn't answer the phone anymore, and I felt really bad about it," she said. "That's what downsizing does. Something has to give, and for me it was phones."

"LOOKING INTO IT"
Goslin and Martin hope Gov. Whitmer and Gordan, the DHHS director Whitmer appointed, take notice and fix the problems.

They said they believe that the current system was set up to fail under Republican control because of conservatives' disdain for welfare programs.

Wheaton, the DHHS spokesman, said the system was not designed to fail; it was meant to be more efficient.
Meanwhile, Goslin and Martin have been busy lobbying state lawmakers. They said their state senator, Wayne Schmidt (R-Traverse City) has attended meetings and listened. And they finally tracked Chatfield down at an event in Petoskey in January and were able to express the complaints about the system.

In a statement Chatfield sent Northern Express in response to questions about DHHS, he said: "Starting in December, a few local residents began reaching out with concerns about DHHS's responsiveness. We have been meeting with those residents to collect their concerns and questions and making sure DHHS has all of that information so they can get to the bottom of it."

Chatfield continued: "I've been communicating with DHHS about the concerns. DHHS has informed us they are on top of it and will be working on each individual case where there has been an issue once they have more information on specifics. We are scheduling future meetings to check in on the department's progress and get answers for the people who have called in."

Chairperson for the DHHS labor management team for UAW Local 6000, Jim Walkowicz, said the problems at DHHS are bad, but he's hopeful they can be fixed.

"I do think their system is screwed up, and it's just not working, and it's affecting the clients as well as employees," Walkowicz said.

No one interviewed for this article was aware of an instance where someone lost heat or went without food because they couldn't get emergency assistance in time, but DHHS critics believe something like that could happen this winter unless something changes.

"Given the number of citizens we deal with, I think it's only a matter of time before it does happen," Walkowicz said.

He said that word of the problems with the new system has gotten back to Lansing, and he hopes something can be done about it.

"They did say they are looking into it now. The new director has said he is looking into it," Walkowicz said. "He's heard an earful about the universal caseload and what it means."
Trending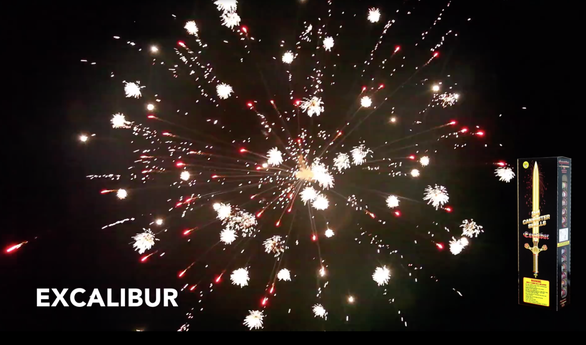 Big Boom Time for Home Fireworks
With social distancing sidelining most of the region's large fireworks shows, many enthusiasts are turning to their ...
Read More >>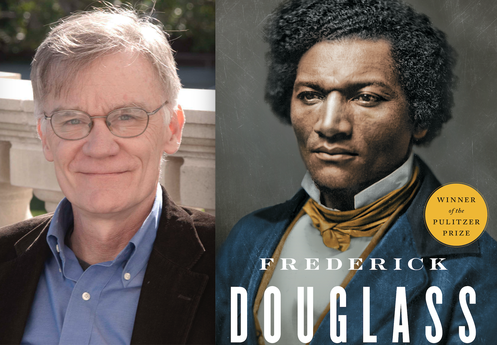 Required July 4 Reading: "Frederick Douglass: Prophet of Freedom"
Pulitzer Prize-winner David W. Blight will be the featured guest at the National Writers Series' online event 7pm Ju...
Read More >>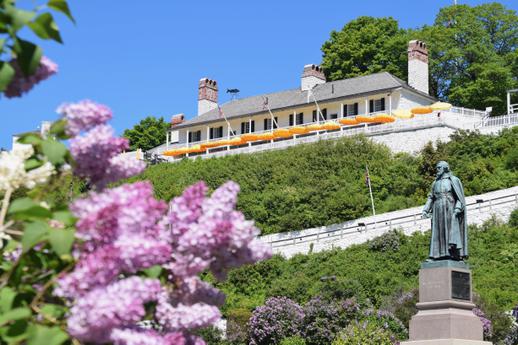 Mackinac Island, After the Shutdown
Mackinac Island — the four-square-mile spot Condé Nast readers named one of the best islands in the U.S. and ...
Read More >>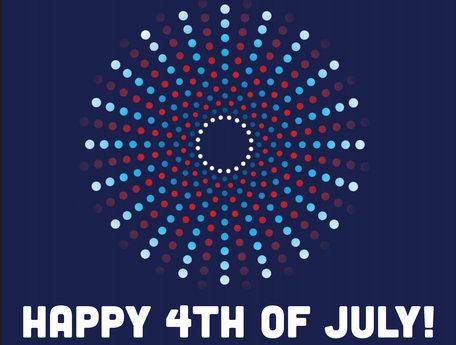 Events Around the North
As the COVID-19 pandemic forestalls festivals and large-scale gatherings, traditional Independence Day festivities have be...
Read More >>
↑