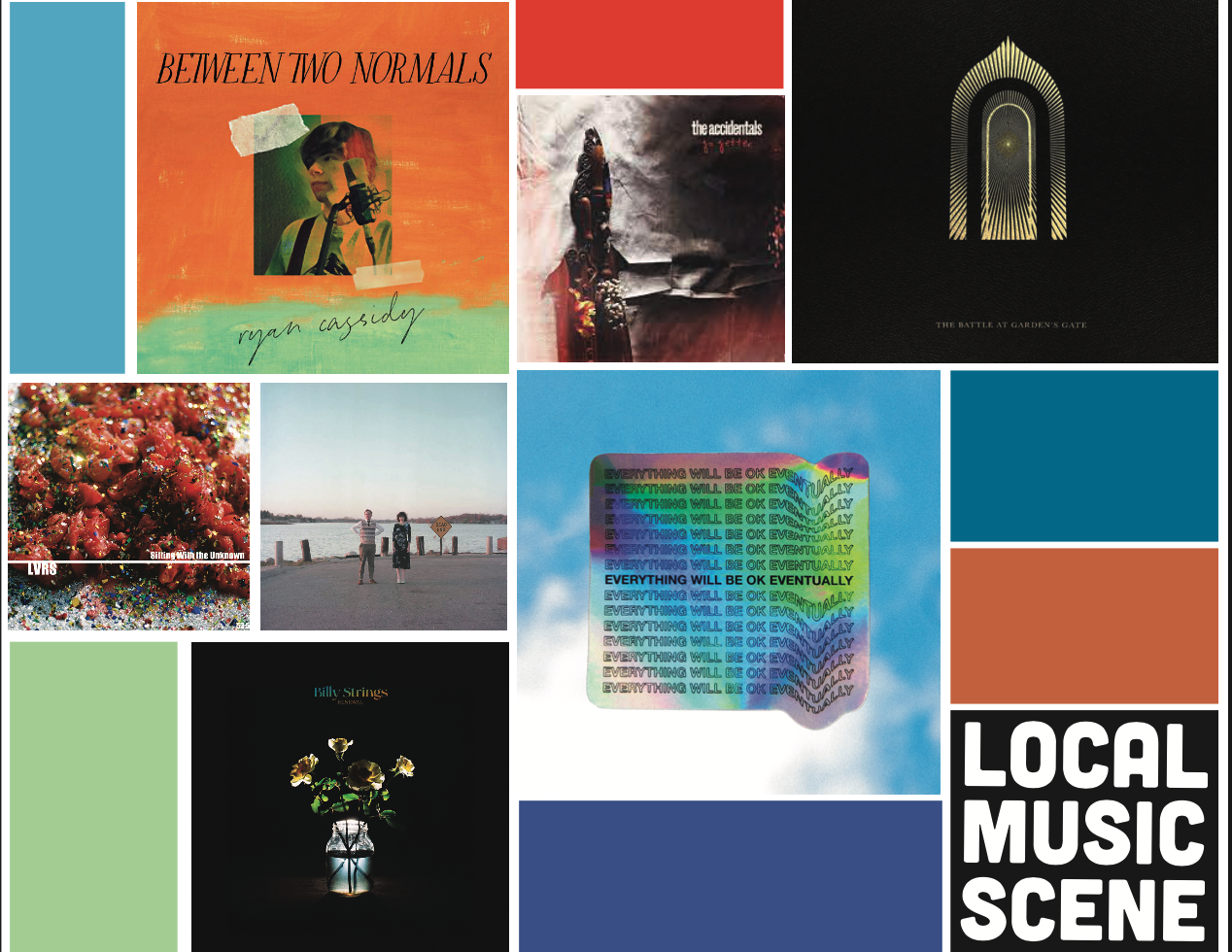 Now Hear This: Michigan's Best 2021
5 of the best albums Michigan artists made this year — plus 2 to come
Is it just us, or are Michigan bands and songwriters raising the bar in 2021?
Maybe it's the fact that lots of artists held back works that were supposed to come out in 2020, in hopes that 2021 would allow for a return to gigs, tours, and normal album promotion campaigns. Or maybe it's just that being in COVID lockdown provided plenty of solitary time for some of Michigan's most talented musicians to craft wonderful new works of art. Whatever the reason, this year has been a gold rush of superb album releases in the Great Lakes State. Here are five of our favorites so far —as well as sneak peeks at a pair of high-profile Michigan albums headed your way this fall.
AVAILABLE NOW
Michigander - Everything Will Be OK Eventually
Sometimes, you hear a song and know it's a hit right away. Such was the case last year when Michigander — the musical moniker for Kalamazoo-based songwriter Jason Singer — dropped an infectious pop-rock anthem called "Let Down." Sure enough, the song took off, riding a wave of streaming success and strong word-of-mouth to a No. 8 peak on the Billboard adult alternative chart. The song, about entering a new relationship with equal parts optimism and pessimism ("I got high hopes, I got high hopes/But they let me down, they usually let me down," Singer quips on the chorus), has the mix of easy relatability and big catchiness that used to allow this kind of anthemic rock music to pack crowds into stadiums. Perhaps it's fitting that Singer has gone on record confessing that one of his big dreams in the music industry is to land a tour slot opening shows for a band like The Killers. With "Let Down" in his back pocket — plus the handful of just-as-propulsive tunes that fill out Michigander's new EP, Everything Will Be OK Eventually — he might just get there.
Matthew Milia - Keego Harbor
Fans of early 2000s indie rock, take note: The songs on singer/songwriter Matt Milia's second full-length solo LP, called Keego Harbor, sound like little time capsules from an era when classic indie-centric soundtracks like Garden State and The O.C. helped shape the music tastes of an entire generation. Milia's songs glisten and gleam like the indie pop confections you probably played on your first iPod, circa 2004: Death Cab for Cutie maybe, or perhaps even Fountains of Wayne. Crafted during the pandemic, Keego Harbor simultaneously pays tribute to Milia's marriage (he and his wife, Lauren, who provides backing vocals across the record, wed just before the world shut down) and to his hometown (the titular Keego Harbor, a tiny town located about 30 miles northwest of Detroit). The result is an intimate and deeply-felt piece of work –the perfect soundtrack for a dusky summer drive sometime this August or September.
Greta Van Fleet - The Battle at Garden's Gate
Hailing from Frankenmuth, Greta Van Fleet might just be Michigan's biggest new musical export of the past five years. For a certain type of music fan (read: the classic rock obsessive), Greta Van Fleet are the future of rock 'n' roll. That's probably because they sound so authentically like the past. The oft-repeated comparison is that Greta Van Fleet sound a lot like Led Zeppelin — thanks mostly to the high-pitched vocal wailing of singer Josh Kiszka, who does about as good an impression of 1970s-era Robert Plant as anyone this side of Y2K. The band dropped their second album, called The Battle at Garden's Gate in April, and it landed at the top of the Billboard rock albums chart. Produced by Greg Kurstin, a major pop-music whisperer (he was the key collaborator on Adele's record-smashing 2015 hit "Hello"), Battle pairs Greta Van Fleet's '70s-throwback blues-rock songwriting and guitar pyrotechnics with a solid dose of modern technicolor production and pop chops.
LVRS – Sitting with the Unknown
If Greta Van Fleet is Michigan's big proven success story in the music industry from the past few years, then the Jackson-based band LVRS might just be the one to watch for the next few. Pronounced "lovers," LVRS released their second full-length album, titled Sitting with the Unknown, earlier this year. A mix of indie rock, post-punk, shoegaze, and dream pop, the songs on Sitting with the Unknown recall everything from early U2, to '90s slow-core legends Mazzy Star, to 2000s' critical darlings Franz Ferdinand. Vocalist and guitarist Olivia DeJonghe proves a chameleonic frontperson, equally adept at delivering presence and charisma on upbeat foot-tappers like "Different Meaning" and intimate vulnerability on gorgeous slow-burns like "Lost Kids." That impressive versatility, when paired with an equally dynamic rhythm section (bassist Jedidiah Thompson and drummer Nicholas Chard, the latter of whom is currently honing his craft as part of the jazz studies program at Michigan State University) makes for a tight-knit sound that is already turning LVRS into one of Michigan's must-see live bands.
Ryan Cassidy – Between Two Normals
All by itself, the guestlist for Ryan Cassidy's Between Two Normals would be enough to turn heads. On the album's piano-led closing track alone, called "Small Price," Cassidy is joined by Sav Buist (violin) and Katie Larson (cello) — better known as two-thirds of famed Traverse City band The Accidentals — as well as by Cherie Currie, a member of the legendary 1970s all-female rock group The Runaways (Joan Jett's first band). Currie joins Cassidy for a vocal duet on "Small Price," their voices intertwining over the musical bed laid down by The Accidentals, and the result is one of the loveliest music moments you're likely to hear this year. You'll also hear Ben Traverse — an accomplished banjoist and a member of Traverse City's Earthwork Music collective — playing on "The Lake." Those guest features add color and electricity to Between Two Normals, but Cassidy — a 20-something singer-songwriter who hails from Petoskey — is plenty intriguing even when he's playing the songs himself. In fact, for most of the album, Cassidy plays every single instrument you hear. It's an impressive feat, especially given the way the album flits from lo-fi '90s alternative rock to alt-country balladry and beyond.

STILL TO COME
Northern Express was lucky enough to hear two of the most highly anticipated Michigan albums of the year, nearly two months ahead of their respective releases. So here's what to expect from beloved Michigan natives Billy Strings and The Accidentals when they return with new music this fall.
Billy Strings – Renewal
It's been a big year for Michigan native and former Traverse Citian Billy Strings. In March, Strings won his first Grammy Award, taking home the trophy for Best Bluegrass Album, which he clinched for his 2019 LP, Home. He's also gotten to reactivate his road warrior ways, resuming live concerts after COVID-19 interrupted his usual schedule of more than 200 performances per year. And along the way, he's teamed up with artists outside of his usual genre wheelhouse for buzzy one-off singles like "Wargasm," an incendiary anti-war anthem that features rapper RMR; or "The Great Divide," a duet with country music superstar Luke Combs that examines the massive partisan rift that exists in the United States today. It's all leading up to Sept. 24, when Strings will release his ambitious new album, called Renewal. Just announced last week, Renewal is a 16-song, 70-minute behemoth that spikes Strings' usual traditionalist bluegrass sound with flickers of psych-rock and metal. You can hear those influences on the dark-as-night lead single "Fire Line," a song that, both musically and lyrically, feels fittingly apocalyptic given what the 2020s have served up so far. The rest of the album, from the rollicking nine-minute improv showcase "Hide and Seek" to the ghostly album closer "Leaders," hits similarly foreboding territory.
The Accidentals – Vessel
Traverse City folk trio The Accidentals were in the process of making their fourth LP (and their first since 2017's Odyssey) when COVID-19 shut down the world around them. Rather than stop creating, The Accidentals traded a professional studio for a makeshift one in their attic and traded the steady expert hands of journeyman producers John Congleton (St. Vincent, Angel Olson, The Staves) and Tucker Martine (The Decemberists, First Aid Kit, Modest Mouse) for a self-produced approach. That unique break from routine, it turns out, might just have been a good thing. On their fourth album, called Vessel, The Accidentals sound as good as ever, especially on big rock-driven numbers like "Count the Rings," "Slow and Steady," and the life-affirming lead single "Go Getter." The band will continue to release singles from the 14-song album in the lead-up to its Oct. 1 release date, revealing bits and pieces of the album art along the way. Traverse City will also get to celebrate the release alongside the band this fall, by way of pair of concerts at the City Opera House on Sep. 29 and 30.
Trending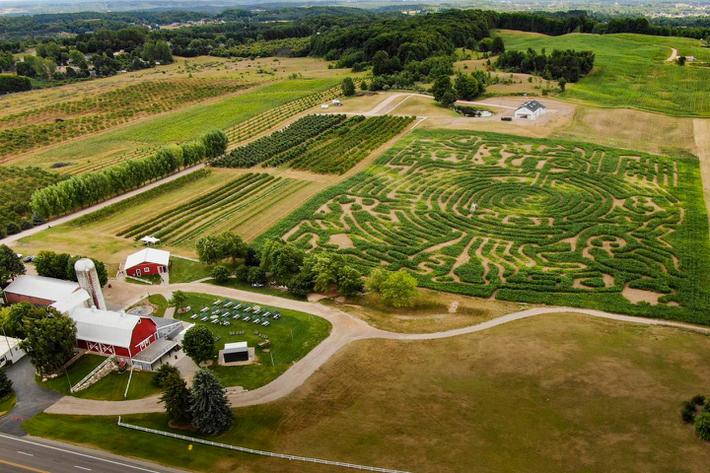 Donuts, Pumpkin Patches, and Corn Mazes, Oh My!
The bittersweet transition from fall to summer has been made a little easier. The Farmers' Almanac has predicted a warmer-...
Read More >>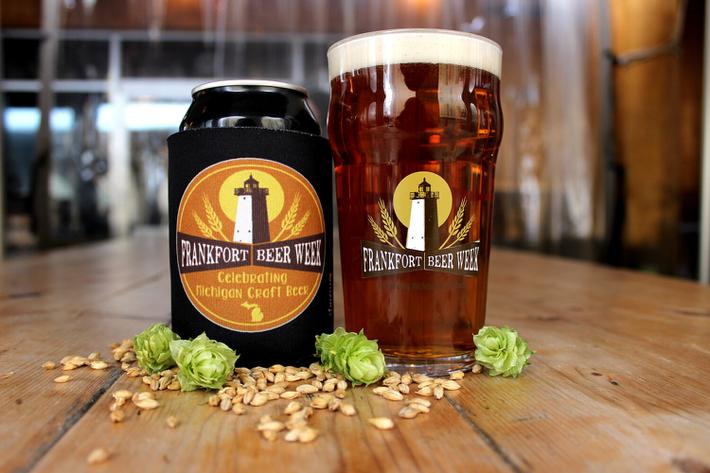 Beer Cheer and Pumpkins on Parade
Friends, this is the weekend to be in Frankfort. First up is Frankfort Beer Week, which runs from Oct. 3 through Oct. 8. E...
Read More >>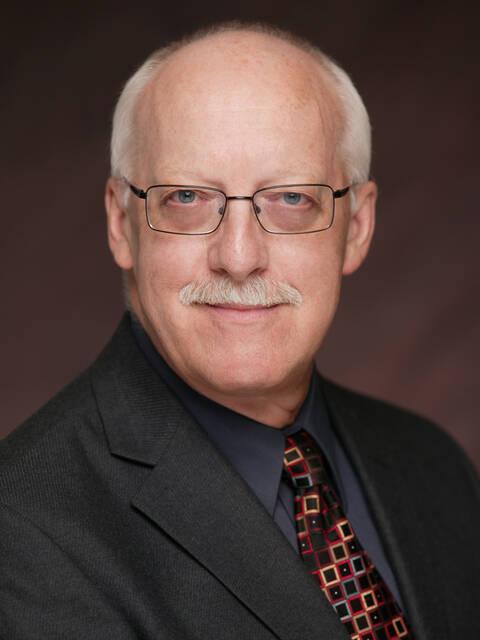 Retired Dennos Leader Honored
Congratulations are in order for Traverse City legend Eugene Jenneman, who was recently announced as one of the four recip...
Read More >>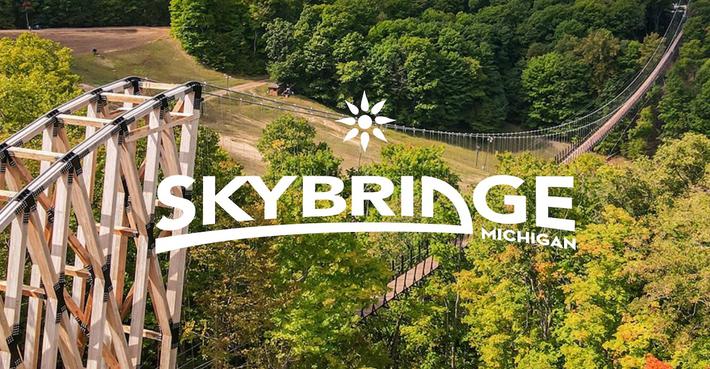 SkyBridge to Open This Month
The soon-to-be unveiled SkyBridge Michigan at Boyne Mountain Resort promises an adventure like no other. What is being her...
Read More >>