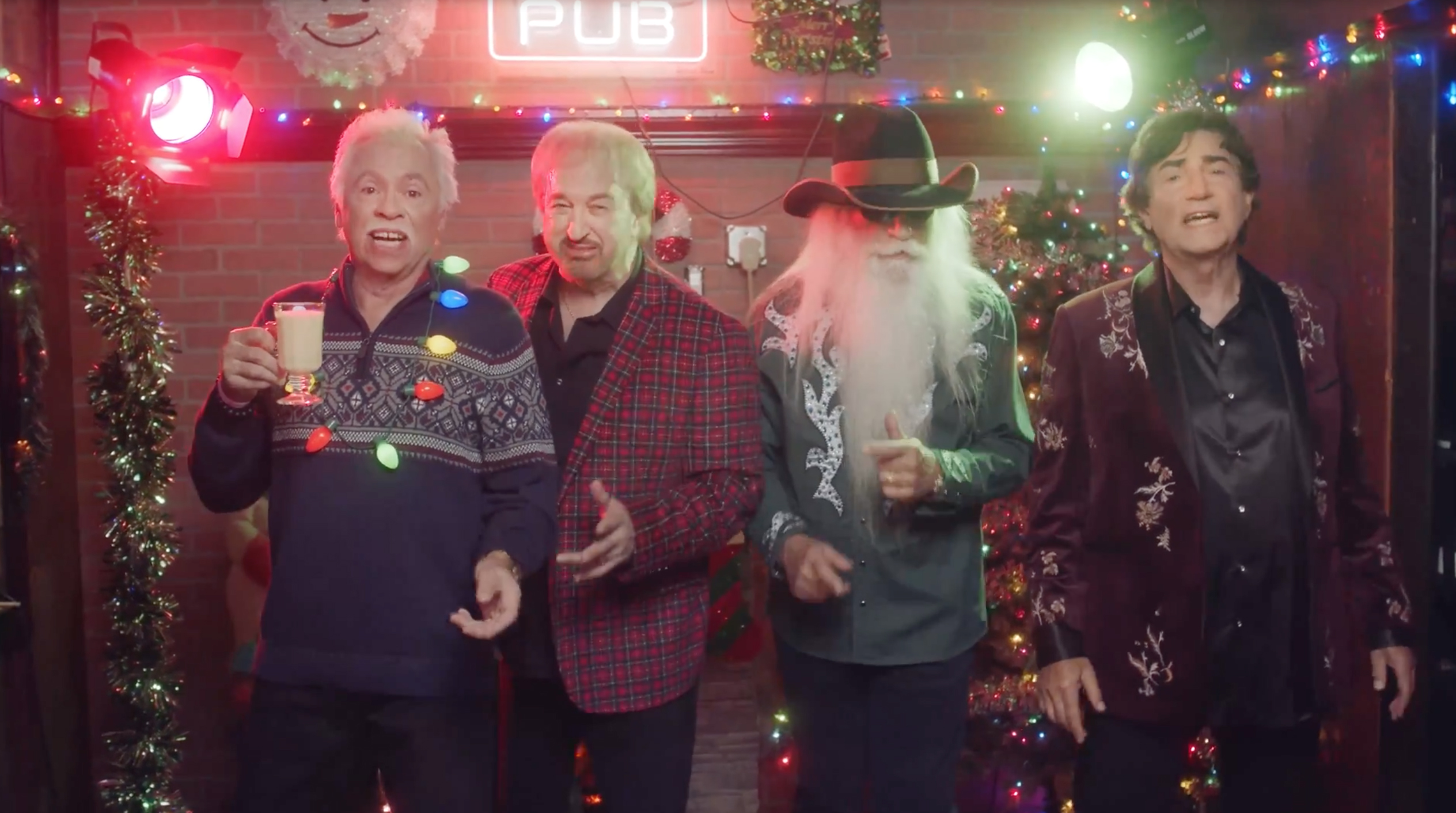 Oak Ridge Boys to Bring "Down Home Christmas" to Leelanau Sands
It's the holiday season, but don't fret: While the Oak Ridge Boys show at Leelanau Sands Casino is billed as a "Down Home Christmas," there's no doubt Bobby Sue and Elvira will join in the fun. After all, it wouldn't be an Oaks concert without bass Richard Sterban's "Oom papa mau mau."

Asked by phone how cool it is to be able to hit those notes way down low, Sterban chuckled and said, "It is extremely cool." True story: He actually began his singing career as a six-year-old soprano in Sunday school in his native Camden, New Jersey. By seventh grade, he was a tenor in the glee club, but when he returned for eighth grade in the fall, lo and behold, he was a bass.

Octo-Xmas Album
Fast forward a few decades, and the Oak Ridge Boys, with Sterban anchoring the low notes, continue to thrill crowds. The group also continues to release new music. Its most recent effort is Down Home Christmas, its eighth(!) holiday recording, featuring "Silent Night," "Amazing Grace," and eight new holiday songs. It was produced by Dave Cobb, who was behind the boards for 2009's The Boys are Back. "Dave's a genius. He has access to young, hot songwriters and made some brand new songs sound Christmas-y," Sterban said.

During the recording session, the group got to the next to the last day when they realized they didn't have one that featured Sterban's inimitable bass. The team went home and, overnight, came up with "Reindeer on the Roof."

The group learned and recorded it the next day. With its chorus of "B-Boom, b-boom boom boom boom boom," followed immediately by Sterban's "What's that," it's got hooks aplenty. Add some witty lyrics and a comical video, and you've got what sounds like a hit.
"The whole thing happened in less than 24 hours. It's amazing how quickly it came together," said Sterban of the song. The video was later recorded at Nashville's Santa's Pub by the Oaks, fellow country stars Jamey Johnson and John Rich, and a relatively new pal, actor and singer Dennis Quaid.

AKA The Georgia Clodhoppers
While musical groups like The Rolling Stones and The Moody Blues celebrate more than 50 years as musical entities, the Oak Ridge Boys easily top that. The celebrated vocal quartet actually originally formed as Wally Fowler and the Georgia Clodhoppers an astonishing 76 years ago, initially performing at the nuclear research plant in Oak Ridge, Tennessee. That precipitated the name change to the Oak Ridge Quartet, and finally, the Oak Ridge Boys.

The current version came together in 1973, when Joe Bonsall was added to the group that featured Sterban (who'd joined the year before), William Lee Golden (whose tenure began in 1965), and Duane Allen (who joined in 1966). They've been together ever since, except for Golden's nine-year sabbatical, which ended when he returned one minute after midnight on Jan. 1, 1996.

Even with all that time behind them, the Oaks look ahead and have no plans to hang it up. "We have to be realistic. We know nothing goes on forever — we're not kids anymore," Sterban said. "But as long as we're healthy and still doing it at a high level, we do not plan to retire anytime soon. We're still having fun doing it."

Presidential Honors
And making fans along the way. One of the group's biggest was President George H.W. Bush. When the group was invited to play for President Ronald Reagan, then-Vice President Bush stopped in at their sound check, asking them to play a couple songs for him because he wasn't able to be at their show. That started a relationship that continued to the end of his life.
"We were dear friends," said Sterban. The group and their wives even spent time with the Bush family at the family compound in Kennebunkport, Maine. "We'd hang out and do private concerts in his living room," Sterban said.

"He asked us to sing at his funeral," Sterban said. The group was in the midst of its tour when Bush died. The group did its scheduled show the night before the former president's funeral in Spokane, Washington, then went directly to the airport.
"A private jet took us to Houston. We went to a hotel, cleaned up, went to the church and met with the family. When we sang, it was a very emotional time," Sterban said. After the funeral, the group boarded a plane and flew back to the tour. "We didn't miss a [concert] date, and we kept our promise."

Up Close at Christmas Concert
Sterban said the group's holiday show features a few different segments. They do some of their country pop hits, then take an intermission and come back with some holiday favorites. After a visit from a special guest (spoiler: It's the big guy in the red suit), they kick back on comfy rocking chairs to talk about themselves and some of their favorite songs. "It gives the audience a chance to know the Oak Ridge Boys a little better," he said.

Then the group finishes up with a series of songs that Sterban said encapsulate the true meaning of Christmas, the birth of Jesus. "We end on a sacred note. It's the total package."

Tickets — $28+ — to the 8pm Friday, Dec. 13 Down Home Christmas Show, which welcomes kids age 12+, are available at www.startickets.com. For more information, go to www.leelanausandscasino.com.
Trending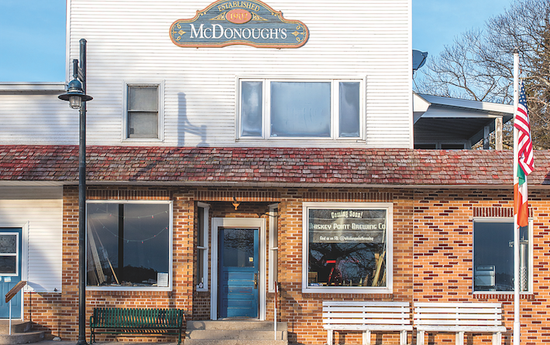 Welcome to Michigan's Most Remote Brewery
After years of planning and honing his beer-making skills, this spring, Patrick McGinnity plans to open Beaver Island&rsqu...
Read More >>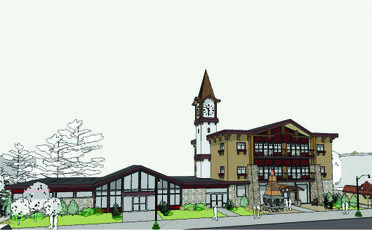 Gaylord: A boomtown Up North
Gaylord native Gary Scott had moved to Indiana, where he and some partners started a business to invest in distressed prop...
Read More >>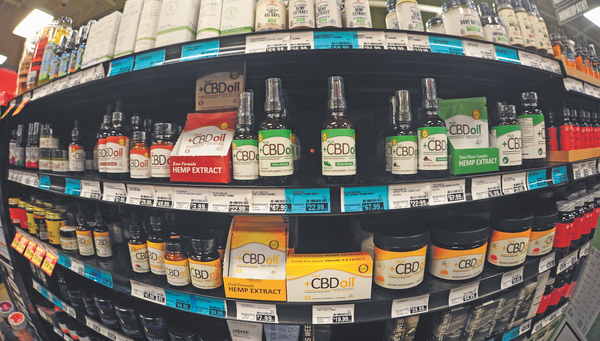 CBD Laws: Dazed and Confused
The sign outside of Family Video in Kalkaska lets drivers know the store has more than just movies. The sign reads: &...
Read More >>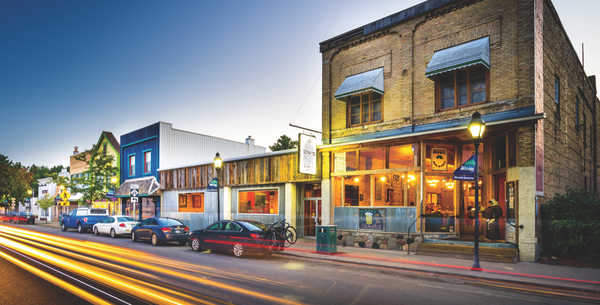 Small Up North Towns on the Rise
Spotlight on Bellaire (pictured)Seems Traverse City isn't the only place in the region making those "Best...
Read More >>
↑