Off the Beaten Path
Connect with nature on these five beautiful hiking trails
A Finnish friend in the U.P. recently defined the term sisu for us. She says sisu refers to the extraordinary determination the Finnish Yoopers use to not just survive the winter but to thrive in it.
During the cold months of January and February, it's easy to forget the natural beauty that surrounds us. So we're throwing down the gauntlet—or the wool-padded glove—to our fellow Michiganders. Spring may be months away, but the efforts of conservationists at the Grand Traverse Regional Land Conservancy and the Little Traverse Conservancy have provided locals with several hiking trails to remind us that winter can be beautiful too.
Let's embody the sisu envisioned by our Finnish neighbors to the north. Let's steel ourselves for the nip of the cold, for beyond that harsh bite is a true joy to be held in outdoor opportunities.
Here's where you'll find us this winter.
Maplehurst Natural Area: Antrim County
Encompassing 389 acres of forested bluffs and hillocks, Maplehurst Natural Area in Kewadin (pictured) is ideal for wilderness wanderers who like their hikes to be complemented by stunning views.
"This beautiful property has 150 acres of steep hardwood forested bluffs that drain into Torch Lake and open meadows that surround Lake Maplehurst, a 60-acre spring-fed gem. Its position on high ground means visitors have excellent views of Torch Lake, Elk Lake, and Grand Traverse Bay," says Jennifer Jay, director of communications and engagement at the Grand Traverse Regional Land Conservancy. "This is a moderately strenuous 5.4-mile hike on rolling terrain."
Though the Maplehurst Natural Area only recently came under GTRLC protection and Milton Township ownership in 2018, the property was home to Camp Maplehurst from 1955 until 2011, giving the region a rich history of nature activities appreciated by generations of Michigan youths. Today, the initial intent of Camp Maplehurst's founder Thomas Cohn to provide a nature space for gifted and talented children lives on in GTRLC's commitment to preserving the Maplehurst Trails system.
Lower Woodcock Lake Nature Preserve: Benzie County
The Lower Woodcock Lake Nature Preserve in Interlochen has a trail system of the same name that allows visitors to enjoy this ecologically important, 230-acre watershed region of the Platte River. The preserve also features Lower Woodcock Lake, a tranquil, untouched lake surrounded by forest.
When the preserve opened in 2020, conservancy staff built 0.8 miles of trail. Recent improvements performed throughout 2022 have greatly expanded accessibility via added trails.
"The relatively easy 3.6-mile hike [with shorter loops if desired] features several habitat types found on the preserve and circumnavigates the 22-acre, undeveloped Lower Woodcock Lake," says Jay.
Best of all? Winter is actually a perfect time to visit, according to Jay. "This new and exciting trail is spectacular in all seasons, but a portion of it will be closed in the spring and early summer months to protect sensitive nesting habitats," she says.
Susan Creek Nature Preserve: Charlevoix County
Featuring a loop trail dedicated to snowshoeing and cross-country skiing, the Susan Creek Nature Preserve in Charlevoix was established with year-round recreation in mind.
"Located right off of US-31, the 314-acre Susan Creek Nature Preserve and adjacent Taimi Hoag Natural Area provide nearly 2.5 miles of flat trails that meander near and across Susan Creek, a tributary to Lake Michigan," says Anne Fleming, director of community outreach and communications at the Little Traverse Conservancy. "The beauty and sounds of the creek are particularly special in the winter, and the flat nature of the land here and regular visitation often result in easy trails."
An area steeped in cultural significance, Susan Creek Nature Preserve was once an indigenous settlement. The preserve is adjacent to the Taimi Hoag Nature Preserve and across the road from the decommissioned Big Rock Nuclear Power Plant site and the Little Traverse Wheelway, a paved trail that connects Harbor Springs to Charlevoix.
Goodhart Farms Nature Preserve: Emmet County
Located 12 miles north of Harbor Springs, Goodhart Farms Nature Preserve is ideal for winter recreation, as the preserve is tracked on Thursdays and Fridays (when weather conditions allow; refer to the Little Traverse Conservancy's social media pages for regular updates).
"For those who want a more rustic Up North cross-country ski experience, the Goodhart Farms Nature Preserve near the tiny burb of Good Hart on Lake Michigan is a good destination," says Fleming. "After skiing the trails, you can head over to the Goodhart General Store and pick up a famous chicken pot pie for dinner or head down to the St. Ignatius Church Beach, where there is public access to Lake Michigan."
The nature preserve features about 3.5 miles of regularly groomed trails, and three parking areas are available to access Goodhart Farms.
Though it is fairly remote, the 695 acres of meadows, hayfields, maple, beech, and ash forest mixed with old orchards, pine plantations, and rolling fields with views of Lake Michigan in the background make this winter wonderland a must-see.
Timbers Recreation Area: Grand Traverse County
Timbers Recreation Area in Traverse City sports a newer trail system called Timbers Trails, improved in 2020 to boast a beautiful new universally accessible (UA) trail suitable for people of all ages and abilities.
"The 4.4-mile universally accessible trail consists of more than half a mile of crushed aggregate that leads from the parking lot down to Long Lake," says Jay. "From there, a roughly 100-foot boardwalk takes visitors to a fishing pier on Fern Lake. It also includes a spur to a picnic area behind the gorgeous historic barns. Portions of the property will be groomed for cross-country skiing as weather permits."
Timbers Recreation Area is a 250-acre former girl scout property with 9,000 feet of water frontage (2,000 feet on Long Lake and frontage along the entirety of 20-acre Fern Lake). Visitors enjoy a serene balance of northern hardwood forests, fields, wetlands, and lakeshores.
Find more information and trail maps by visiting gtrlc.org and landtrust.org.
Photo courtesy of Deke Ludwig and Grand Traverse Regional Land Conservancy.
Trending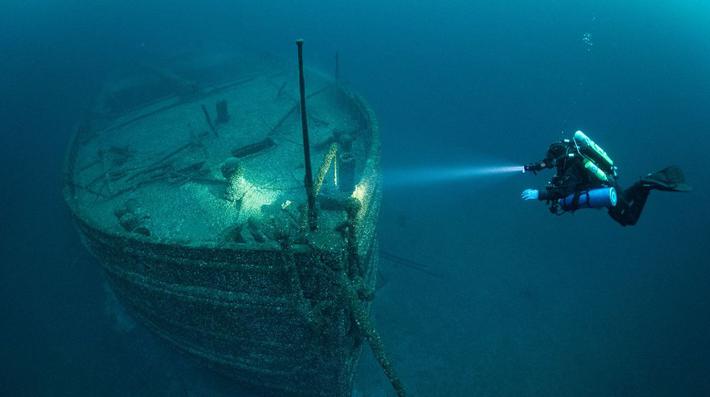 Up North Aquaman
Chris Roxburgh is northern Michigan's Aquaman. While you might not immediately recognize his name, you've pro...
Read More >>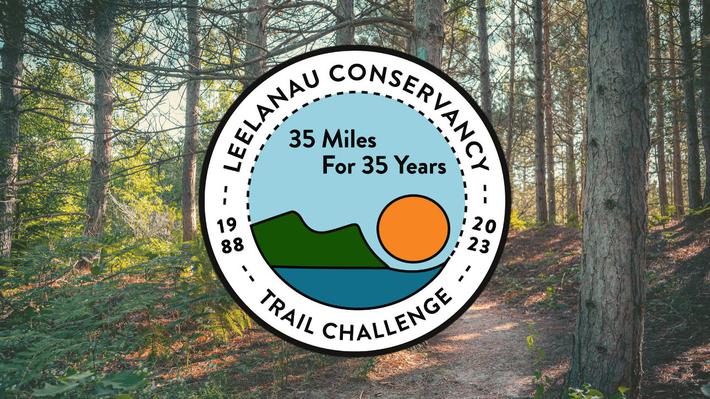 Anniversaries Celebrated in the Great Outdoors
The Leelanau Conservancy turns 35 this year, and in those three-plus decades, they've preserved over 16,000 acres an...
Read More >>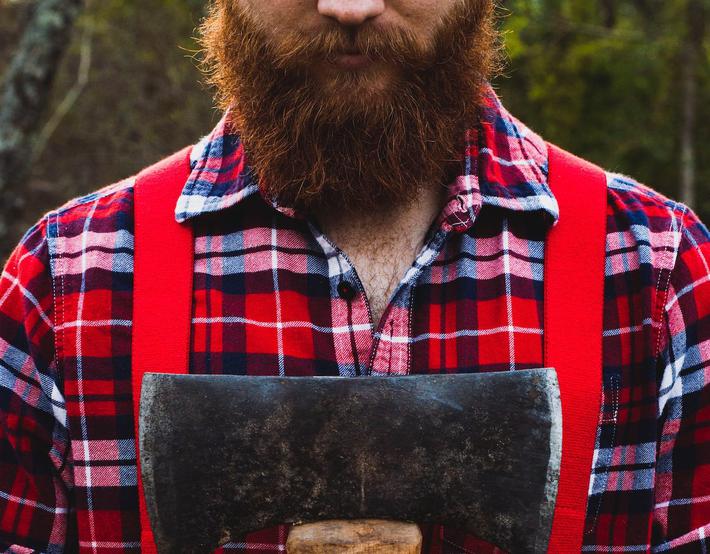 A Flannel Affair
Bust out the flannel one more time before spring is here to stay for the Wexford County Historical Society's Lumberj...
Read More >>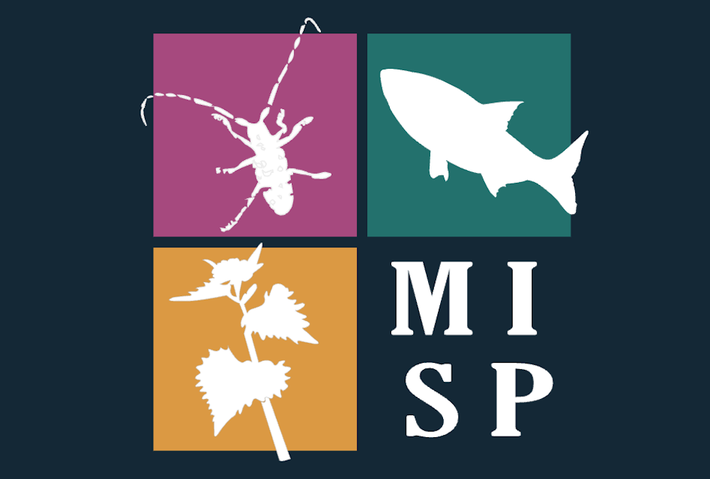 Watch Out for Invaders
Spring is here—cue the trumpets! But while we're thrilled about the return of warmer days, we're not so ...
Read More >>