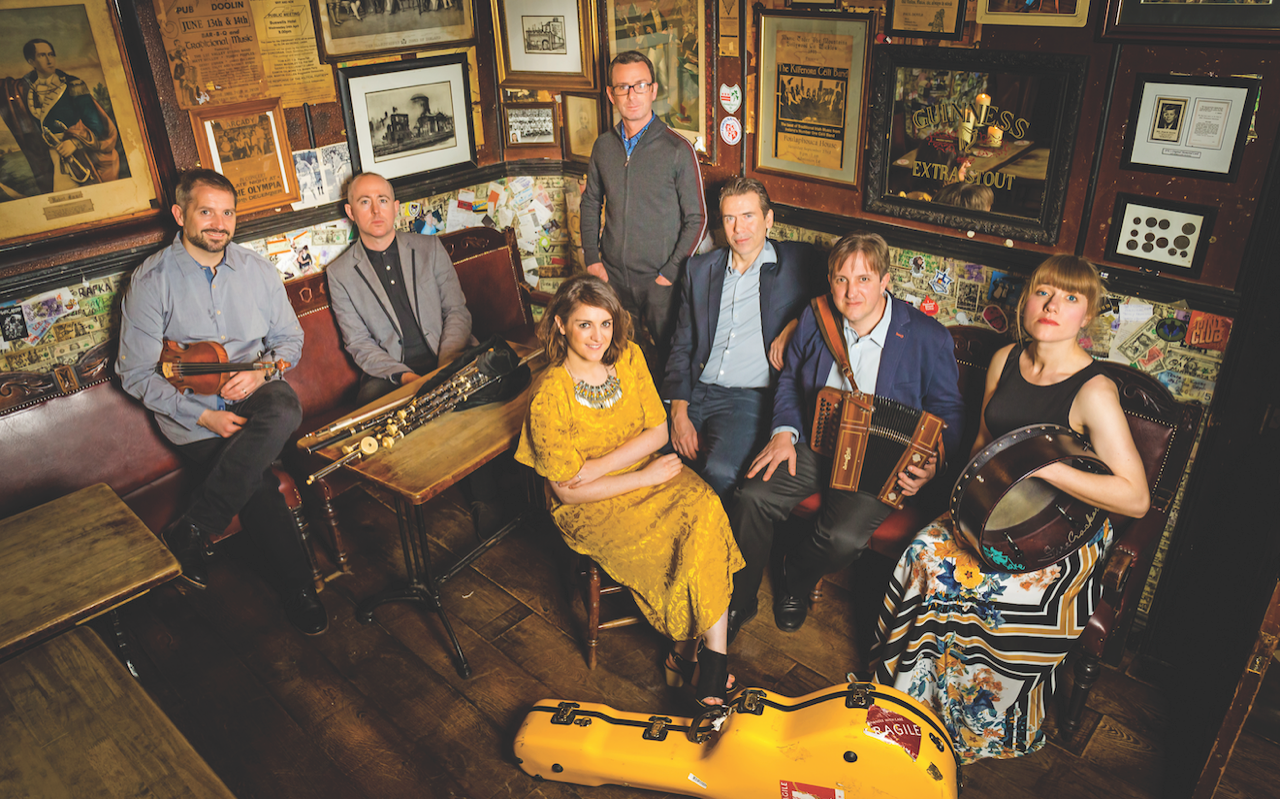 One of World's Leading Irish Bands to Play TC
Danú bringing its bouzouki, bodhran, tin whistles, Uillean pipes, and more just in time for St. Pats.
Time flies when you're having fun. For Benny McCarthy, that's been the case for the quarter century he's been performing with Danú, an ensemble of Irish musicians who've managed to earn massive critical acclaim in the 21st century by playing traditional Irish music since 1995.

"How we got here I just don't know. We did our first record in 1997. We're still going," he said in an interview from Ireland. Danú will be onstage at the City Opera House March 10. The show will mark their first time ever in Traverse City and, despite decades of tours through Europe and North America — among them Los Angeles' The Hollywood Bowl and New York City's Symphony Space — 10 years since they've last played in northern Michigan
REWIND
McCarthy, who plays button accordion with the band, as he has since its founding in 1995, still seems a little stunned by the band's success. "I never set out to be a professional musician. We'd play as kids. In the '80s we played just for fun," he said. "None of us were professional musicians."
"A friend came to see us do a cèilidhe (a native Irish dance, pronounced kay-lee) down in Dungarvan [in Ireland's County Waterford]. He liked the sound," said McCarthy. Indeed, the friend liked it so much he scored the band an invitation to what McCarthy said is the biggest Celtic festival in the world: the Lorient Inter-Celtic Festival in Brittany. Brittany is a region of western France recognized as one of the six Celtic nations; the Lorient Inter-Celtic Festival is an annual homage to Celtic traditions and music.
That was the beginning, and 25 years later, there's no end in sight. As the years have gone by, the personnel has changed, but the group's sound is not markedly different from the sound it debuted with all those years ago: traditional Irish music.

Winners of numerous awards from the BBC and Irish Music Magazine, Danú has taken audiences around the world on a musical journey to Ireland of old, complete with stirring vocals, dancing, and historical tales of the isle and its people. McCarthy attributes the appeal in part to the fact that there are many regions across the world that Irish and Celtic people — and their music — call home. "There's a huge Irish diaspora," he said.
YOUR STARRING ROLE
That means the reception for the music is typically enthusiastic, though he said it varies, depending on the audience. Some go more for the stories, others the pensive aires, still others favor the high-energy reels and jigs. "Every night is different. It depends on the energy — that's where the audience comes in."
The audience in Traverse City might even play a part in the band's next CD. "We'll have a new release this year to mark our 25th [year]. We'll do a live record from this tour," said McCarthy.
In its original incarnation, the band was a seven-piece. For many years, it performed as a sextet. It's currently again a septet, playing a dizzying variety of instruments, among them bouzouki, guitar, bodhran (Irish drum), cello, keyboards, fiddle, viola, tin whistles, flute, Uillean pipes, mandolin, plus vocals. It adds up to a hypnotic showcase of the sounds of the Emerald Isle.
McCarthy said the band's pace has slowed a quarter century on, but they relish the opportunity to get together to perform. "We don't tour as much. We go out for about three weeks, two tours each year," he said. They are based around Christmas, with an Irish Christmas tour starting in late November, and then one based around St. Patrick's Day.
The timing and brevity of such a schedule means the band members have time apart to recharge their batteries. McCarthy said that means they look forward to the tours, rather than getting tired of them or missing home. "That works in our favor. When we meet up, we're like school kids. It's fun. We have a great time touring."
THE O.G. (& LATEST ADDITION)
As such, the band's membership isn't static. They have families and solo careers, and over the years, people have come and gone. McCarthy is the only founding member remaining. "We've had a lot of different members, 15 or 20 over the years. We've had people guest with us as well. Such is the nature of bands. I'm the only one [original] since day one," said McCarthy.
The latest to the fold is vocalist Nell Ní Chróinín, who joined the band in 2016 and singes in both Irish and English. Her multiple awards include TG4 Traditional Singer of the Year 2012, and she was also the winner of the prestigious Oireactas "Corn Uí Riada" award in 2014. McCarthy said the rest of the band is similarly talented. "I have the best musicians in the country sitting around me," he said.
The band also travels with its own sound engineer, all the better to make that live record. "We're kind of audio geeks. I have my own studio. We have high-end mics — it's kind of ridiculous," he said with a laugh. "But we love it."
TICKETS
Tickets for the 7:30pm show start at $35; $15 for students. See www.CityOperaHouse.org.
Trending
Pronouns 101
My first assignment in an online graduate-level class was to provide information about my background, including my pronoun...
Read More >>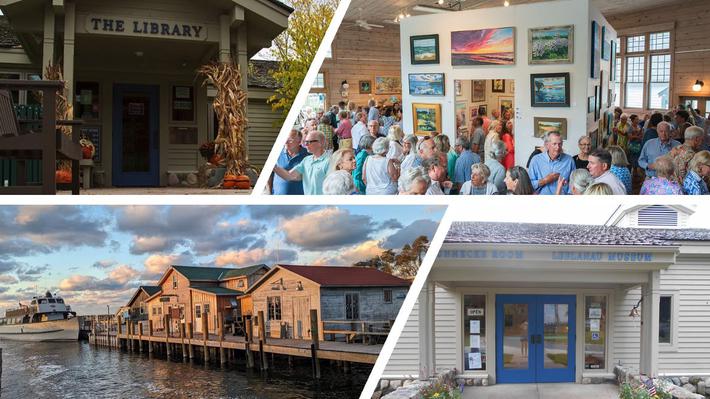 Collaboration Is the Name of the Game
How long does it take to create a cultural center? As few as three years, or as many as 170. Sometimes both. The organiza...
Read More >>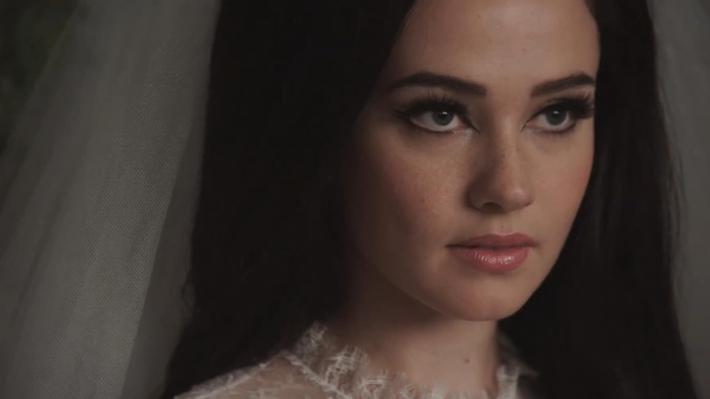 Film Review: Priscilla
While you will certainly be mesmerized by the haunting lead performance from newcomer Cailee Spaeny—and be impressed...
Read More >>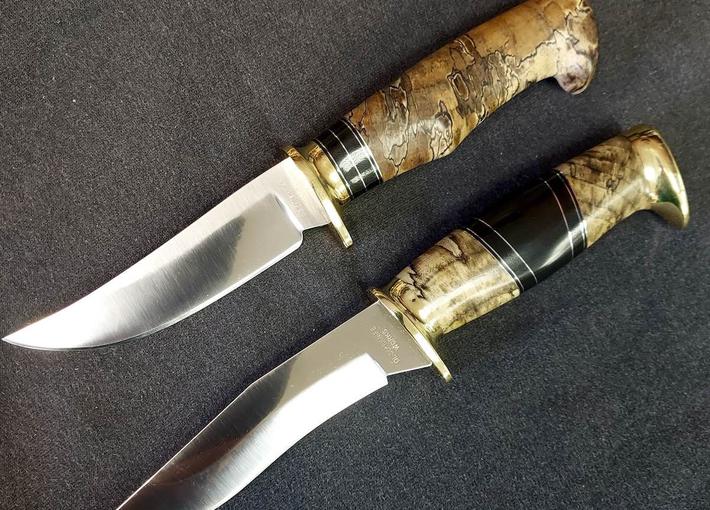 Bespoke Blades
What do you do with a battered ice skate, an old rubber puck, a cracked hockey stick, and a gob of tape? Pitch 'em, ...
Read More >>