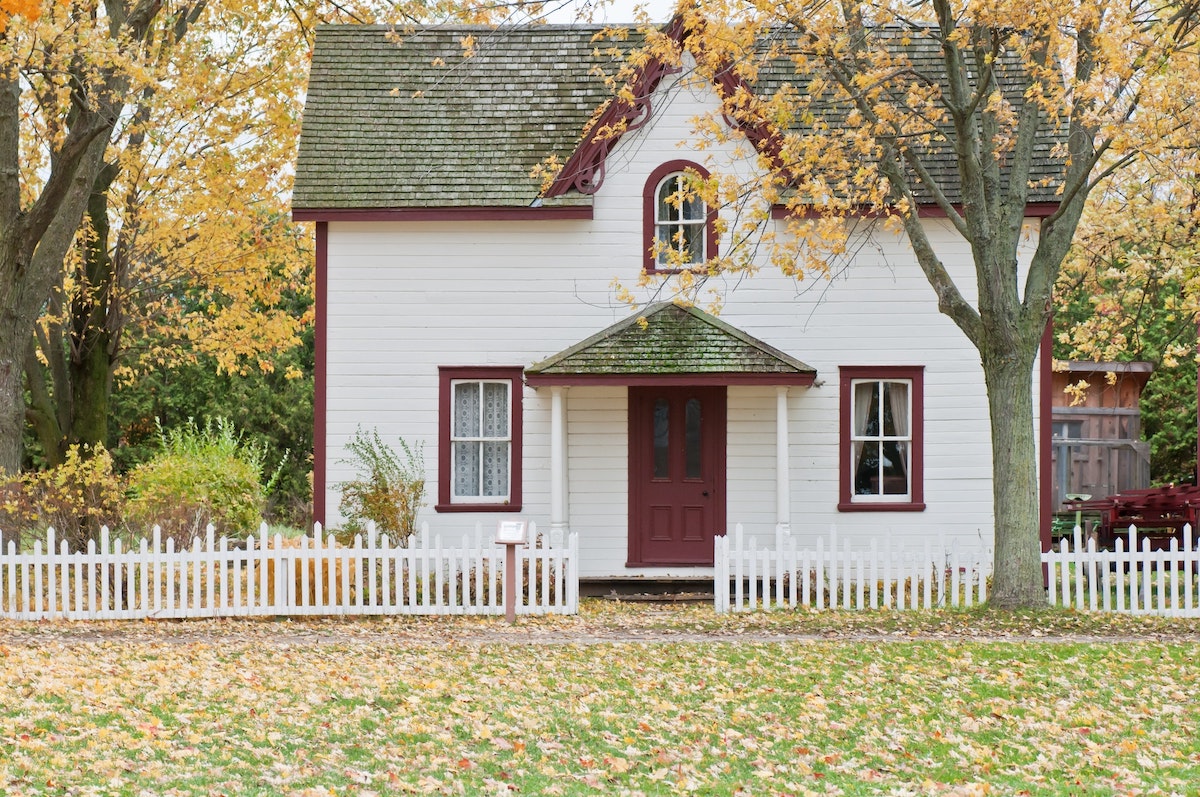 One Small House for Humankind, One Giant Leap for Attainable Housing
Accessory dwelling units offer a unique approach to the local housing crisis
What if one solution to the housing woes of northern Michigan was as simple as letting homeowners build guest houses on their land?
As local leaders look for ways to bring more abundant and affordable housing to the region—and to counteract challenges with strained housing inventory, robust real estate demand, skyrocketing property costs, and a sizable local population living at or near poverty level—accessory dwelling units (ADUs) could be the ticket to a brighter future.
An ADU Primer
What exactly is an ADU? In essence, an accessory dwelling unit is just a separate residential living space that exists on the same property as a more traditional single-family home.
ADUs can be attached to the main house (such as a garage or basement that has been converted into an apartment) or detached (such as a tiny house in the backyard). A few commonalities that most ADUs share: They typically sit on the same lot as a larger single-family residence, have their own private entrances/exits, and are self-contained with their own living, sleeping, cooking, and bathroom amenities.
Yarrow Brown, the executive director of Housing North, calls ADUs "the low-hanging fruit" of housing reform. "They are a way that individuals and families can contribute [to solving the housing crisis] despite not being a developer, and they are a way to add density on an existing parcel where it doesn't require a lot of changes," she says. "We see ADUs as small square-footage homes that can help in small ways to increase housing density and housing opportunities in our communities."
Housing North is a nonprofit dedicated to helping northern Michigan communities tackle "the systemic problems embedded in zoning laws, development financing, and public-private partnerships" that act as barriers to housing solutions. That approach involves a lot of different strategies, many of which aim to support large-scale housing development.
However, because current market conditions have effectively made it "impossible to build affordable housing right now," per Brown, smaller and more incremental steps are necessary to make housing more abundant, affordable, and attainable in the region.
That's where ADUs come in.
Brown says there are a plethora of potential benefits to allowing ADUs in any given community. To start, ADUs can increase housing density, which can in turn help alleviate housing shortages. Since ADUs are typically smaller than traditional houses, they're often an easier way to bring affordable workforce housing to a region than through traditional housing development.
ADUs can have familial benefits, too: Brown gives the example of "an aging parent who wants their kids to move back here so they can age in place." Because housing is hard to find—and often expensive—it can be helpful in those types of situations if there are multiple dwelling units on the aging parent's property.
The other big benefit ADU proponents often cite is income—specifically, the way that rental income from an ADU can supplement a struggling household's cashflow enough to help them afford their own home.
ADUs for the Homeowner
While the potential value of ADUs for the broader community is driving most of the conversation around this topic in northern Michigan, there is also the question of what ADUs can do for a homeowner and their property value.
For instance, could putting an ADU on a property potentially make resale more challenging by taking a home into a higher price bracket and pricing out a significant segment of buyers? And what about limiting resale potential to would-be buyers who just don't want to deal with having and managing an ADU?
According to Bart Ford, regional vice president of Coldwell Banker Schmidt, the appeal of properties with ADUs on the premises is actually broader than many people realize. From his experience, those properties tend to sell well, in part because the higher prices come with the possibility of offsetting those increases with rental income.
"Selling a house in downtown Traverse City with an ADU, I don't necessarily want to say it's a piece of cake, but there are so many buyers out there looking for that," Ford tells Northern Express. "I think just being able to live in a place where somebody can pay a portion of your mortgage, or a portion of your tax bill, that's attractive to a lot of buyers."
Most studies indicate that an ADU can add about 30 percent to a residential property's resale value, though the amount ultimately depends on the size, type, design, quality, and condition of the ADU, among other factors. Rental income from an ADU, similarly, can vary dramatically depending on location, size, amenities, and more.
For instance, one of the big conversations happening around ADUs in northern Michigan right now is whether ADUs should be restricted to owner-occupied properties. Owner occupancy requirements demand that the property owner live on any property that has an ADU. This type of zoning requirement is designed to ensure on-site landlords for ADUs, to deter real estate investors from scooping up ADU properties, and to preserve ADUs as a means for homeowners to earn extra income.
Critics of owner occupancy rules, meanwhile, argue that they deter rental activity by keeping the owner in too-close proximity to the renter and that they stack the deck against property renters who might wish to sublease an on-site ADU for extra cash.
The Village of Suttons Bay currently has an ordinance that allows ADUs up to 600 square feet in size, so long as the owner of the parcel lives on the premises. Recently, there have been several citizen requests for the village to allow non-owner-occupied ADUs, with proponents arguing that a more flexible ordinance would lead to more ADUs and more housing opportunities in the community. For his part, Ford sees how a non-owner-occupied ADU would be more attractive to a renter, whether for short-term or long-term rental purposes.
"ADUs completely help with the affordability of a property—as long as you are okay housing your guests where you live," Ford says. "But that's an odd concept for a lot of people; it certainly is for me. I own a short-term rental in Leelanau County, and I'm happy to do all the customer service: I'm happy to clean it, I'm happy to change the sheets, I'm happy to do all that stuff. But I don't necessarily want to be on top of guests, or even right next door to them. Because I might be annoyed with them—and they might be annoyed with me!"
ADUs in Northern Michigan
The barriers to ADUs tend to be related to zoning. Housing North keeps close track of which municipalities throughout its 10-county service region expressly allow ADUs, which ones prohibit ADUs, and which have no zoning language on the topic of ADUs at all.
Based on that spreadsheet, there is progress happening toward ADU adoption in northern Michigan. In Antrim County, for instance, ADUs are permitted in the majority of municipalities, including the villages of Bellaire, Central Lake, Elk Rapids, Ellsworth, and Mancelona. Similarly, most of the townships in Grand Traverse County allow some level of ADU permitting—including Acme, Blair, East Bay, Green Lake, Long Lake, and Paradise—as does the City of Traverse City itself.
The latest leap forward in northern Michigan's ADU landscape is a brand-new ADU program that Housing North is about to launch in Charlevoix County. There, ADUs are currently permitted in the City of Charlevoix and Boyne City, as well as in parts of East Jordan. Made possible through a grant from the Grand Traverse Regional Community Foundation, the new Housing North program will provide free architectural plans to Charlevoix County residents who are interested in building ADUs.
Additionally, Housing North will assist property owners in navigating the ADU permitting process and will even arrange training to help program participants learn the ropes of being landlords.
With the new Charlevoix County program, Housing North is hoping to remove some of the cost and logistical barriers that might preclude property owners from considering ADUs in the first place.
Importantly, Brown notes that "by participating in the program, [a property owner] agrees to make their ADU a year-round rental, not a short-term rental," thus preserving those ADUs as housing stock for permanent residents.
If the Charlevoix program is successful, Housing North could eventually bring similar ADU assistance programs to other northern Michigan counties.
Assessing ADU Impact
The big question, of course, is how much of an impact ADUs can actually have for a community and its housing inventory.
To answer, Brown points to the success story of the City of Seattle, which started allowing the construction of "backyard cottages" in parts of the city in 2006 and expanded the opportunity to all single-family zones in 2009. The city has continued to remove regulatory barriers ever since, reducing minimum required lot sizes for ADUs, removing parking requirements, and more.
The result is a robust program that, in 2020 alone, led to the permitting of more than 500 new ADUs. As of last year, Seattle has 3,928 total ADU units. More than 80 percent of those "have been permitted in areas identified as high displacement risk on the City's Displacement Risk Index," indicating that the program is benefiting economically-strained households.
As for the key worry that detractors often cite about ADUs—that they'll simply be used as short-term rentals and won't solve housing shortages for year-round residents—Seattle offers a counterpoint. In a 2021 report, the city estimated that just 11 percent (418 units) of its nearly 4,000 ADUs were short-term rentals. Brown says there are ways for communities to "limit out" how many ADUs become short-term rentals, whether through zoning or through programs like the Charlevoix County initiative.
As more local ADU ordinances come into focus, "making sure that all the ADUs don't all get converted to short-term rentals is definitely really important," Brown says. "But I do think there's a way to create a balance [between short-term and year-round use]. And we might need that balance in order to provide support for both our tourist economy and our year-round residents. It just so happens that our communities are trying to navigate these questions simultaneously, of how to limit short-term rentals and whether to allow ADUs."
Photo by Scott Webb
Trending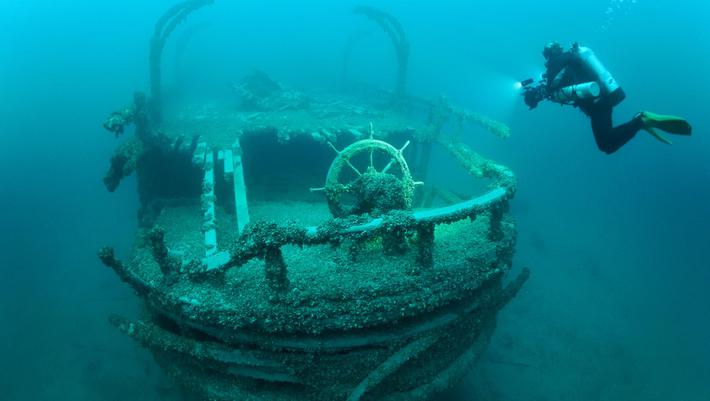 Shipwreck Whiskey: What's Happening with the Westmoreland and its High-Proof Treasures?
Few shipwrecks in the Great Lakes pique the fascination of armchair treasure hunters as much as the Westmoreland, a cargo-...
Read More >>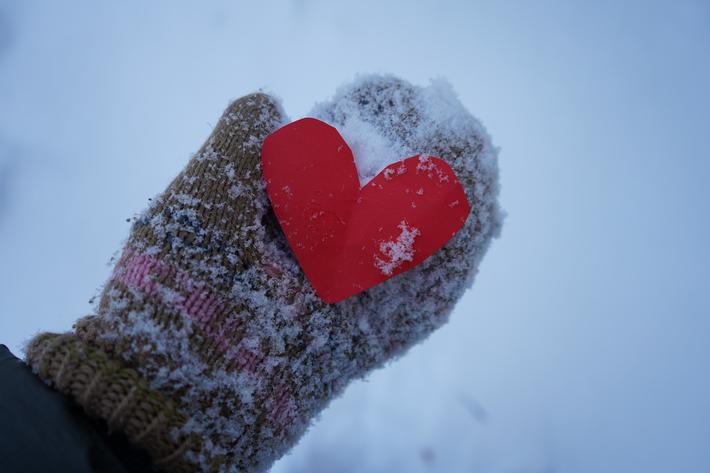 Merry Mittens
The Mitten Real Estate Group of Traverse City is helping make the season bright by kicking off their first Mitten Drive, w...
Read More >>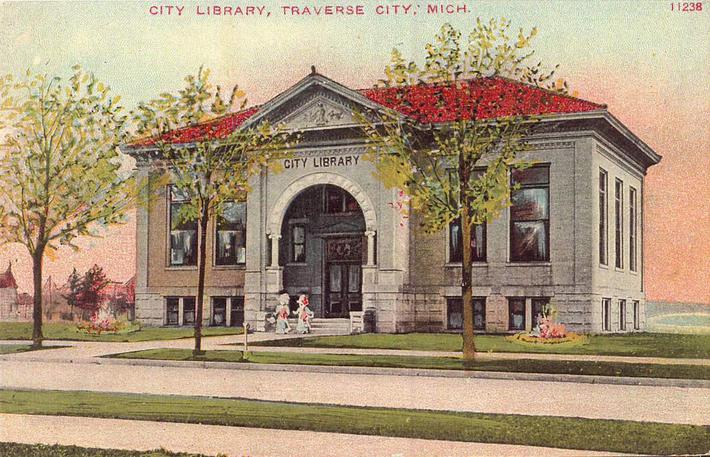 A Literary History of TADL
Next year, the Traverse Area District Library (TADL) will celebrate 155 years of lending books and knowledge in northern M...
Read More >>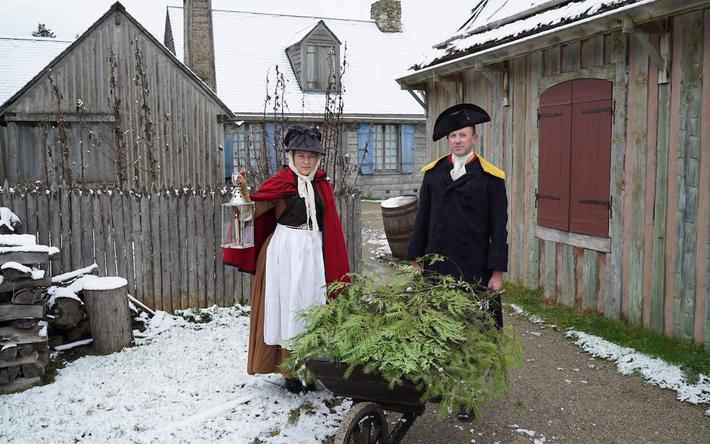 A Colonial Christmas
Christmas is coming to Colonial Michilimackinac in Mackinaw City on Dec. 9. Storytellers will bring to life the stories of...
Read More >>