One Week to Change Your Life
Theatre incubator taking applications until May 15
Those interested in creating plays have friends they might not even know about. That's because Katherine Carter and Rachel Sussman are offering emerging artists an opportunity to hone their craft at a retreat in September in Bear Lake. The MITTEN Lab — aka the Michigan Incubator for Theatre Talent Emerging Now — is an artist residency program aimed at providing early career theatre artists with the time, space, and support to develop new theatrical works.
The MITTEN Lab focuses on the advancement of works in the performing arts and is aimed at cultivating early career playwrights, theatre composers, lyricists, librettists, choreographers, and performance artists. Projects can vary in degree of development, from the seed of an idea to a final draft. Housing, travel, studio space, and food are provided at no cost to participating artists.
This will be the third year the duo host their workshop, and it's the first year they are accepting applications. "The first two years it was by invitation. This is the first year we've opened submissions," said Carter, noting that at least one of those selected for the residency is always from Michigan.
So why Bear Lake? Turns out the reason is simple — the co-founders are familiar with and love northern Michigan, and that's where Carter and Sussman were able to secure the space to host the program. "We're so lucky to have a place to bring artists," said Carter.
"Katherine and I are from southeastern Michigan and grew up together doing theatre. We always loved Michigan and spent time in northern Michigan," added Sussman. "We asked, 'Where can we cultivate the next generation?' Northern Michigan was always the place. The environment gives time, space, and support to those interested" in the arts.
The two are careful to note that, while the incubator is for emerging artists, there is no age restriction. "Emerging artists can be 65 years old," said Carter.
The MITTEN Lab selects three artists to participate in the program each year, at least one of whom is from Michigan. It partners with Parallel 45 Theatre and Interlochen Center for the Arts to showcase a free presentation of works-in-progress from the three artists-in-residence.
The founders are hoping the program continues to grow and develop. "We hope to do two residency weeks in 2019 and have six artists," said Sussman.
Applications are due May 15 for the Sept. 9–16 residency program. The program is open to all playwrights, musical theatre composers, lyricists, and librettists age 18 and up. For more information or to apply, go to TheMittenLab.org.
(Pictured: Lyricist/composer Zach Zadek performs as part of Mitten Lab 2017.)
Trending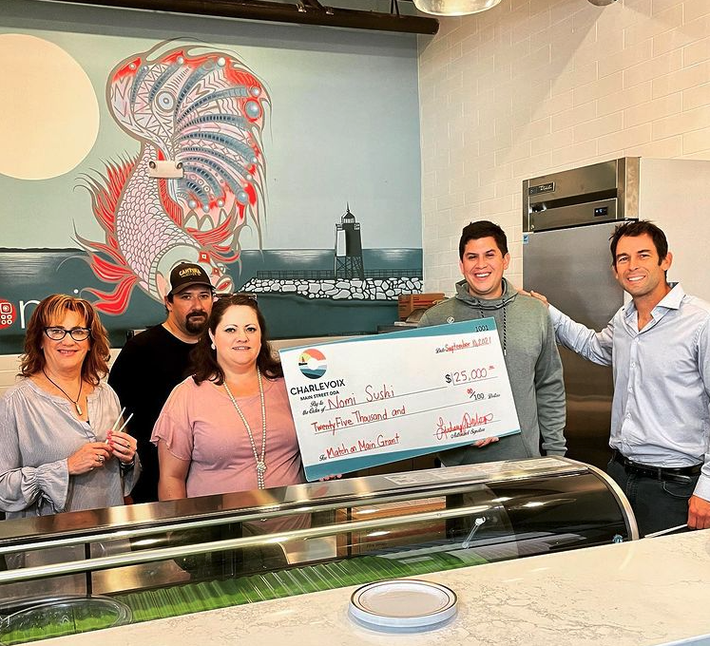 Big Boost for NoMi Sushi
Typically, restaurants don't begin earning money until after they've opened. NoMiSushi, which opened up earlie...
Read More >>
The Unfriendly Skies
A woman on a Southwest Airlines flight refuses to fasten her seat belt or put on her mask. The video, taken by another pas...
Read More >>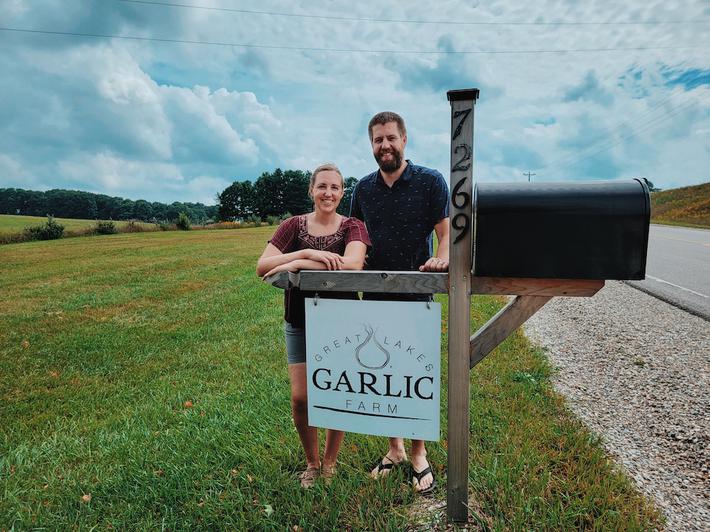 A Matter of Life & Breath
When it comes to cooking, you'll be hard-pressed to find anyone opposed to throwing in a few extra cloves of garlic. Human...
Read More >>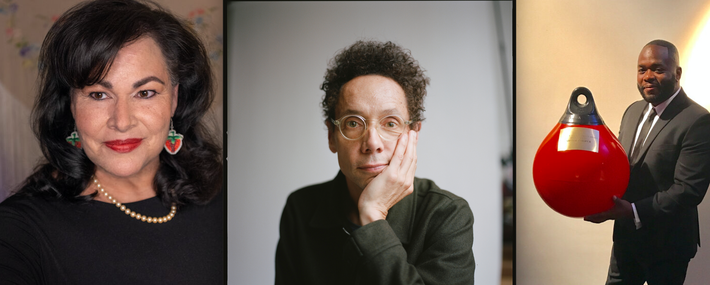 Read 'Em and Meet
Bibliophiles rejoice: The Harbor Springs Festival of the Book is returning Sept. 23–25, with a slate of authors, in-...
Read More >>
↑