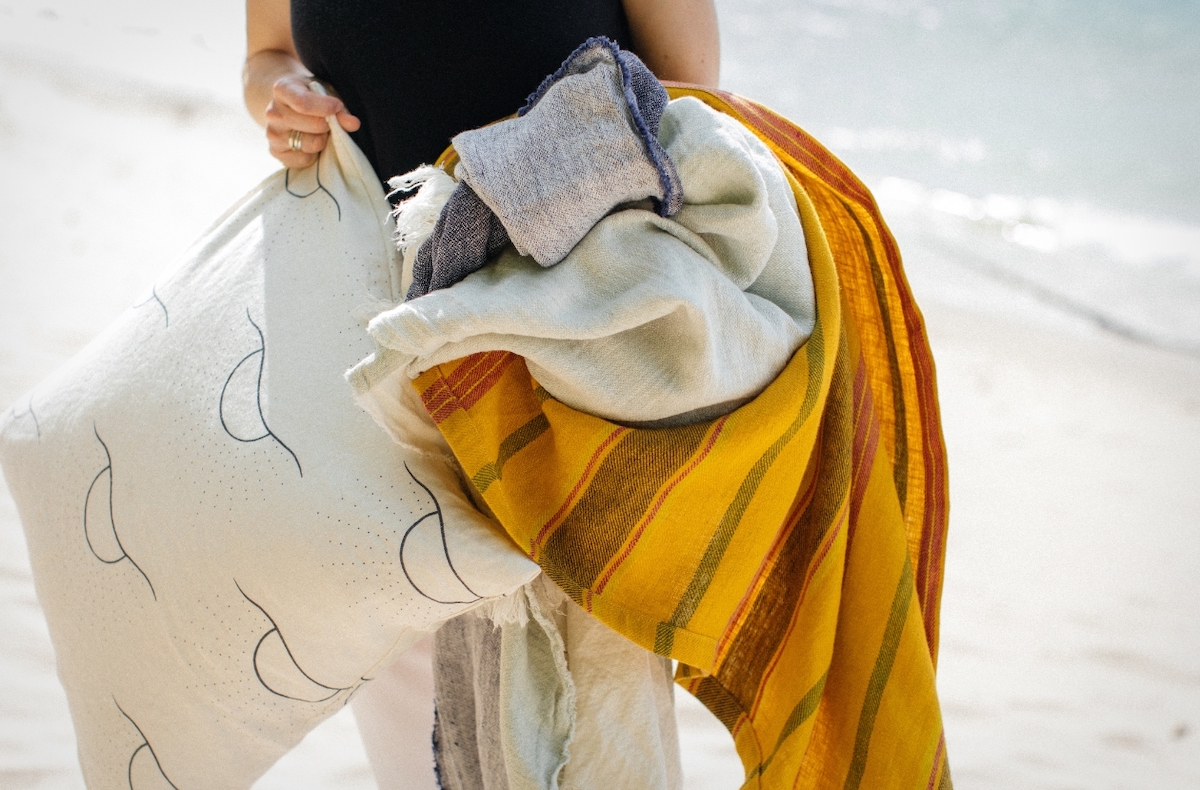 Outdoor Living on a Budget
Six ways to dress up your outdoor spaces for under $200
It's all too easy to daydream about splashy outdoor rugs, cool egg chairs, eight-person farmhouse tables, and flower-laden gazebos this time of year. But if your eyes are bigger than your wallet, decorating your outdoor space might seem like too much of an investment.
Never fear: Whether you have a porch, a patio, or just a spot in the grass, Northern Express found some budget (and eco!) friendly ways to create your outdoor oasis. Get ready to DIY or shop local stores for the perfect look.
1. Light the Way
Lighting goes a long way in creating outdoor ambiance. If all you have is two camping chairs and some string lights, you've got a good foundation. However, there are several inexpensive ways to bring light into your outdoor world.
Solar landscape lighting (usually about $10-25 per piece) is a low maintenance way to add some sparkle. Consider using solar powered path lights to enhance your walkway and guide guests easily in and out of your home. They're simple to install and can be found at most home improvement and garden stores.
Add some overhead light by placing string lights over your porch, patio, or yard. String lights (often starting around $25 per string) create a space by giving the illusion of a ceiling, and you can make them extra romantic by using warm toned bulbs. No, it's not the set of A Midsummer Night's Dream…it's your backyard!
2. Pick Cozy (and Durable) Touches
Summer fabrics should be airy, soft, and wash up well. Jen Vander Roest, owner of Freshwater Textiles in Traverse City, is a textile designer, and she creates sustainably made blankets, towels, tablecloths, napkins, and other daily items from natural fibers. Her items are crafted ethically in small batches, with proceeds from remnants going to the Grand Traverse Bay Watershed.
This summer's must-have: the Turkish towels ($44), which pull double duty as a beach towel or cozy blanket. But if you want to add polish to your outdoor dining space, it's their table linens you'll want. Using tablecloths, runners and napkins made of linen is one of Vander Roest's favorite ways to dress up an outdoor dinner and add a pop of color. This ultimate summertime fabric is luxurious, durable, and gets softer with every wash.
P.S. If you have a little extra in your outdoor living budget, be sure to check out the Loll Designs furniture Freshwater Textiles carries. The brand is hardy in all weather conditions, sustainably made, and super stylish.
3. Bring in Soothing Scents
Long known for its stress-relieving benefits, the smell of lavender also deters bugs. If you don't have a green thumb, we have good news: A wreath made of lavender can last years. Even better news: Northern Michigan is home to several lavender farms, and the season for purple blooms is nearing. (Check out Lavender Hill Farms' wreath workshops July 12 and 26 at lavenderhillfarm.com/artisan-workshops.) Or you can DIY with some wire wreath form, floral wire, scissors, and lavender springs. Collect around 50 sprigs and cut their stems so they're all even in height. Split the sprigs into bunches and lay them over the wreath form in the way you like. Secure each bunch to the form and voila! A beautiful—and useful—wreath to display.
4. Add Some Summery Sounds
We all know one of the biggest perks of living in NoMi is the access to the beach, where you can get a dose of vitamin D and hunt for rocks and beach glass. With its smooth edges and pale, frosty colors, beach glass screams—or, more correctly, tinkles—summer vibes. A beach glass wind chime is a beautiful way to display your treasures while creating seaside sounds to accompany a mid-afternoon breeze. If you have a stash of found pieces, use an embroidery hoop and some polystring to get started. Otherwise, local garden stores carry wind chimes of all shapes, sizes, and materials.
Bonus: Wind chimes aren't just for looks; they can also help keep deer and other wildlife away from garden plants you don't want them to eat.
5. Work with the Weather
For those who have a garden, landscaping, or any other outdoor plants, a rainwater drum can be a piece of décor that provides function. These barrels collect rainwater that drips off the roof or your gutters. They hold anywhere from 40 to 75 gallons of water and are a great way to mitigate flooding and erosion in your yard. Later, you can use the water for your plants. Styles vary, with popular ones looking like a classic oak barrel or a large, woven basket. All models will include a spigot to hook your hose up to.
These can be a little pricier—often landing in the $200 range—but they have both function and aesthetic value. Lowering your water bill and keeping your garden happy? Always a win. Find options at your local home improvement and garden stores.
6. Upcycle Old Pieces
Level up your sprucing at Red Dresser Marketplace in Traverse City, which always feels like stepping into a farmhouse décor dream. Owner Tammy Simerson has intentionally curated a group of local sellers under one roof to offer beautiful gifts, apparel, furniture, and of course, plenty of outdoor goodies.
"I have an amazing group of vendors that are so creative and talented. We've got a mix of vintage, new, and locally made," Simerson says.
She and her team came up with some easy and budget-friendly ways to polish up your outdoor space. "We loved using galvanized buckets as planters, or old wash tubs. There are so many used pallets available, and they're great for creating walls to divide spaces. Chalk paint is a great way to revive outdoor furniture too, or grab a can of Rustoleum. Adding color can be a huge transformation."
If you're an inexperienced DIY-er, consider checking out a workshop hosted at the shop. "We do chalk paint workshops, succulent planter workshops, cookie-decorating workshops, and in the fall we have a workshop for women who would like to learn how to use power tools," says Simerson.
Stay up to date on workshop dates and more at thereddressertc.com. June 25th will be their annual Junkers Alley outdoor market, which will have over 20 vendors and food concessions.
Trending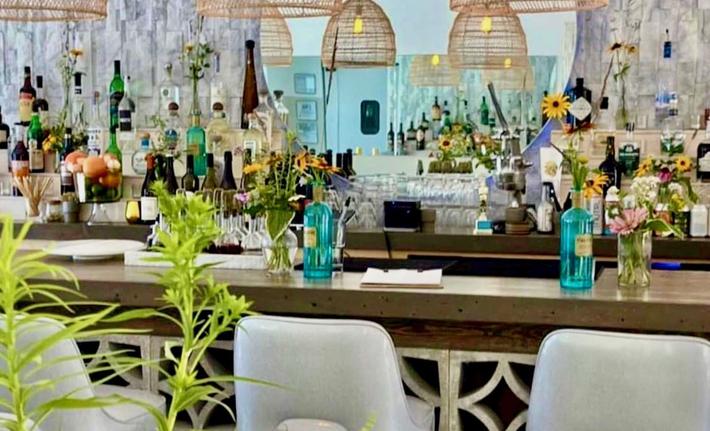 Your Fall Restaurant Guide: Six Spots to Stop for a Bite in Northern Michigan
The weather may be cooling down, but the culinary scene in northern Michigan is heating up. This summer, we explored six n...
Read More >>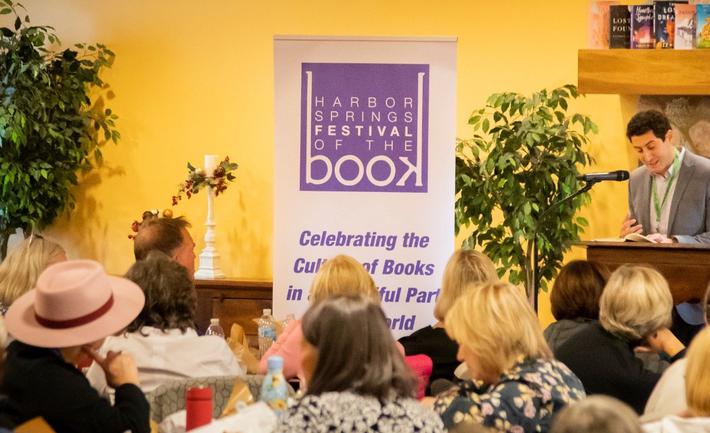 A Weekend of Books
It's a bookish weekend in Petoskey, Bay Harbor, and Harbor Springs! (Be still, our literary hearts!) First up is the...
Read More >>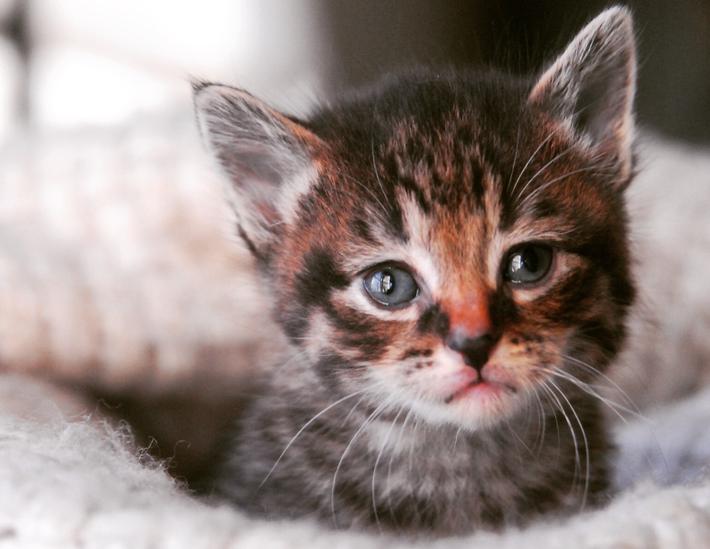 Make Your Pet Famous!
Every fall, Northern Express puts together our Pets Issue, which features stories about our beloved furry friends. As part...
Read More >>

Transformation on the Trail
It's no secret that the Boardman Lake Loop Trail in Traverse City is a popular spot for a stroll. And after a summer...
Read More >>