Pandemic Brings Even More Heat To A White-Hot Real Estate Market
There's a mad dash going on in real estate: companies bailing on their massive corporate office buildings, families relocating from big cities to suburbs and safer small towns. And northern Michigan appears to be one of the places many are choosing, with realtors across the north reporting that demand from out-of-towners has never been higher.
"I think some people from out of the area, large metropolitan areas, decided 'I don't want to get caught there again,'" said Pat O'Brien of Pat O'Brien Associates in Boyne City.
Ginny Fey of Real Estate One in Traverse City concurred. "I got calls from New York, Chicago, even Grand Rapids. They wanted to go to a safer place," she said.
For some, it meant purchasing a second home. Others were making their second home their primary residence, while many were just intent on moving, whether it meant working from home or not working at all. "People are retiring earlier than they planned because they want to get out of the city," said Fey.
Whether Manistee or Harbor Springs, Traverse City or Boyne City, the lure of "Up North" has long attracted those interested in a more laid-back lifestyle. And with technology enabling instant communication and virtual work, people can easily live outside major metropolitan areas. Goodbye Chicago, hello Cheboygan? For some, yes. "I got a lot of calls from people leaving urban areas," echoed TJ Shimek of Serbin Real Estate in Glen Arbor.
Greg Bosscher of Five Star Real Estate in Cadillac said sales there have grown in large part for people within a three-hour drive, which allows them to stay connected with their previous hometown, which makes his city appealing for both lifestyle and proximity. "Cadillac has really been on people's radar for a couple years, but now it's really on the radar," he said.
But it extends further than that. Jennifer Gaston of RE/MAX Bayshore in Traverse City said buyers are coming from both downstate and out of state. "Ann Arbor, Detroit, Kalamazoo, but also Texas, Florida, the West Coast. Everybody has ties (here) somehow – relatives, vacations. It (moving to the region) has always been their desire," she said.
For many, the pandemic has just moved up their timetable. "It's made everyone become decisive. Due to COVID, they're not on the fence anymore," Gaston added.
Shimek recently sold a property to a couple who had been living in New Jersey. The wife was originally from Watervale [Michigan], and they harbored a dream to move back to the region someday. Then COVID-19 hit. "Both their jobs went remote. I found them a nice place in Frankfort," Shimek said.
Some buyers are visiting tourists who just never go home. Glen Lake Schools graduate Lily Christiansen and her fiancé (also a Michigan native) were visiting the area earlier this summer looking at wedding venues. They never left. "In Chicago, we had a 900-square-foot apartment. Staying here, there's space."
Is their move permanent? Perhaps. "My fiancé is in real estate and works with people across the U.S. I'm in marketing. It's made us realize you don't need to be in a metro area to have a successful career," she said. She has since gotten out of her lease in Chicago and put the contents of her apartment in storage.
But pandemic isn't the only reason for the surge in sales. The market was already on pace for a record year before things were shut down, with the inventory of homes for sale shrinking each month. Then came COVID-19. Then the interest rates dropped to historic lows. And supply and demand grew even farther apart.
Gini Pelton of Century 21 in Manistee said if a home is ready to sell – meaning minor repairs are taken care of and it is clean and uncluttered – it will garner between six and 18 showings, with multiple offers driving the price up beyond asking. "If it's under $200,000, it's gone. For $250,000, maybe more than two days (on the market)," she said.
That's the story everywhere. "In Boyne City, between $200,000 and $400,000 is on fire," said O'Brien, noting how such homes will typically garner multiple offers, often above asking price.
And though being "in town" -- where people can walk to school, shops, churches or restaurants -- has been considered more desirable of late, the pandemic has seemingly mitigated that trend. Space to move around means smaller communities and rural areas are again finding favor. "Kaleva is a rural town," said Pelton of the small berg in Manistee County. "I had three closings there in August. That's a lot."
Gaston said retirees are still likely to be looking at more central locations, often preferring condominium living. Families are looking for a larger home, with the school district typically seen as more important than a downtown location.
The impact of the pandemic on northern Michigan's commercial real estate market is less clear, at least thus far. Many commercial realtors say the commercial market tends to see changes later than in residential, though volatility has certainly set in.
"There was a flurry of activity when it opened up, then it calmed. Then August picked up again," said Dan Stiebel of Coldwell Banker Commercial in Traverse City. He said he has worked with some potential buyers interested in moving to the area who were looking for business opportunities. "I had a few who wanted to move (here) and buy a business," he said.
Others who intended to leave northern Michigan for jobs in larger cities have put the brakes on. "One client who has a small business wanted to move to the city and take a marketing job. Her goals may be different from six months ago, maybe staying."
The most recent statistics from the Traverse Area Association of Realtors bear out what realtors say about a white-hot northern Michigan home sales market. Within Grand Traverse, Leelanau, Benzie, Antrim and Kalkaska counties in August, 423 single family homes were sold for a total dollar volume of $162.6 million -- both all-time highs.

Trending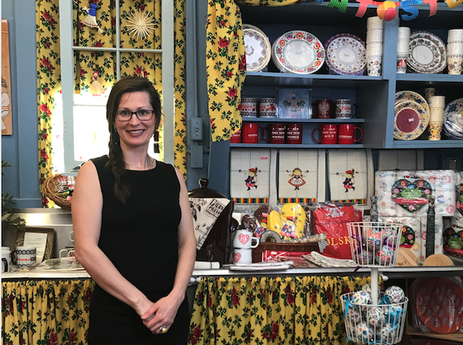 Straight Outta Hamtramck
There it stands, in downtown Cedar: The Polish Art Center. Some paintings of the Old Country probably, maybe some Polish p...
Read More >>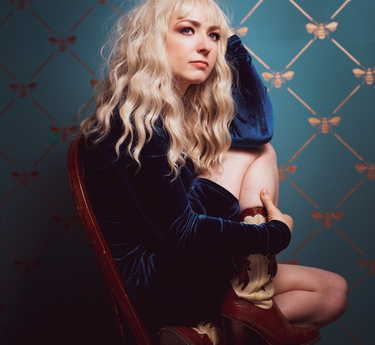 The Queen of Underground Country Returns
The last time Rachel Brooke released a full-length solo album, things looked very different — both in the northern M...
Read More >>
Patience Required
It's going to be a very long election night. Voter fraud will have nothing to do with it. Every state has some form of ea...
Read More >>
The Long Goodbye
Last week, President Trump sowed confusion within his government — and amongst our allies — by tweeting t...
Read More >>
↑