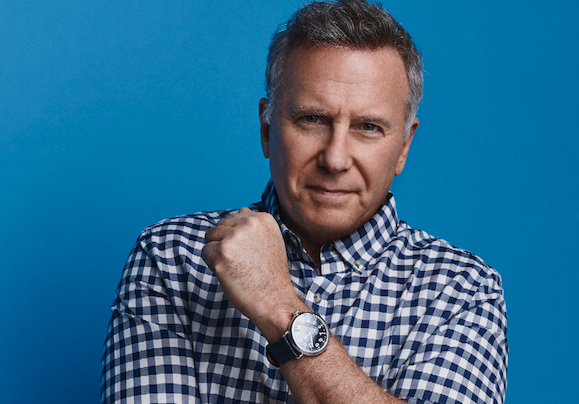 Paul Reiser Returns to His First Love
Actor takes a break from "Stranger Things" and "Red Oaks" to bring his stand-up to City Opera House stage
Paul Reiser is no stranger to audiences. He's successfully navigated television, from My Two Dads to Mad About You to Stranger Things. He's appeared in movies, such as Aliens, Beverly Hills Cop, and Whiplash. He's written three books and dabbled in music, including the theme to Mad About You with Don Was and crafting the album Unusual Suspects with British jazz-pop chanteuse Julia Fordham. Reiser also co-created and co-wrote There's … Johnny, a semi-fictional account of backstage at The Tonight Show in the mid-'70s.

So after all that success, why go back onstage to tell jokes? "When I started, I just wanted to be a stand-up comic," said Reiser. "I always planned to get back. I always loved it and was happy to get back."

He said turning up for a quick set at comedy venues alongside newer, younger comedians brings back the muscle memory and excitement of going onstage with nothing but a microphone and some jokes and stories. "Younger comics ask, 'Are you going on tour? Doing a special? Going on the Tonight Show?' I say, 'No,' and they want to know why I'm there."

Reiser returns to the area May 4 for a comedy set at the City Opera House in Traverse City. He previously performed at the Bay View Music Festival in 2013 at Hall Auditorium, an experience he remembers well. (Mostly due to the fact it was the middle of July and there was no air conditioning in the auditorium, a fact he mentioned several times at that show.) He said he loves performing in classic older halls like the City Opera House and was even more pleased to learn it includes both heat and air conditioning.

He first returned to standup after taking a break following the success and eventual ending of Mad About You. "It was really refreshing starting over — like at 18 — it was just as exciting, fun, challenging, nerve-wracking," he said. "There aren't many things you can replicate from being 18. It's one of the few things that remains the same. It's traditional and pure.

"My son was 10," Reiser continued. "He asked, 'Are they paying you?' I said, 'No, it's just to get better.'"

Reiser enjoys the direct connection with an audience that he gets in stand-up, as well as the fact that it allows him to be in the moment, rather than being limited by the constraints of a scripted show. "At any given moment you can change, you're not tied down to a script. Standup is not easy, but it's simple. It's just us talking. If a joke doesn't go, then you can joke about that."

The fact that audiences are always changing, as is the world around him, is another of the things Reiser loves about performing as a comic. What worked yesterday might not work today, so you change it for tomorrow. "You never quite get it right. You're constantly refining," he said.

Reiser's first big break came in the 1982 film Diner, in which he was one of a group of friends coming of age who hung out in a local Baltimore diner. He starred alongside Kevin Bacon, Tim Daly, Steve Guttenberg, Daniel Stern, Mickey Rourke, Michael Tucker, and Ellen Barkin, among others. He wasn't intending to audition for the movie but accompanied a friend who did, and while waiting for him was asked if he could come back the next day to audition himself.

"I knew it was a big step up for me. You never know when it will be a hit," Reiser said. "Like Whiplash, I knew it would be great, but had no idea it would be a hit. It's so much about timing," he said. That includes a number of factors beyond the intrinsic appeal of the film: "No war or storms or going up against a Star Wars. You have to get the right press."

He said only one time has he ever felt ahead of time that a project would be a big success: Aliens. "I knew that would be a hit," he said, citing the film's box office draw, along with the fact Aliens was helmed by James Cameron and starred Sigourney Weaver.

"Just don't mess up your part," he said of his philosophy going in. "But that's a rarity. We knew Mad About You was good, but it's a crap shoot. We got picked up. Everything kind of worked out."

Reiser had started working in standup in his late teens, but studied in music in college. These days he seldom performs music for an audience, opting instead to just do so for himself. "I was a music major, but don't do it for other people. It's a private thing for me." One exception was the album and subsequent live performances he did with Fordham, whose previous jazzy pop albums Reiser had found appealing. "I was a fan of Julia's. We did a brief tour with a four-piece. I'd never been onstage where I didn't have to talk. A friend told me, 'I've never seen you happier.'"

Reiser is still working in film and television as well as doing standup. In addition to his role as Dr. Sam Owens in Stranger Things, he's appearing in The Kominsky Method with Alan Arkin and Michael Douglas, the Amazon series Red Oaks, and in the FX show Fosse/Verdon.

But with all that, there's still something about stand-up that draws him back, albeit in small, bite-size chunks. "I've never been a road warrior — no 50-city tours, not even (doing standup shows) in great regularity. I'll do one, two at a time. The night before Traverse City I'll be in Chicago. I look forward to it. If I did 20 in a row it might not be exciting," he said.

For tickets or more information, go to www.cityoperahouse.org.
Trending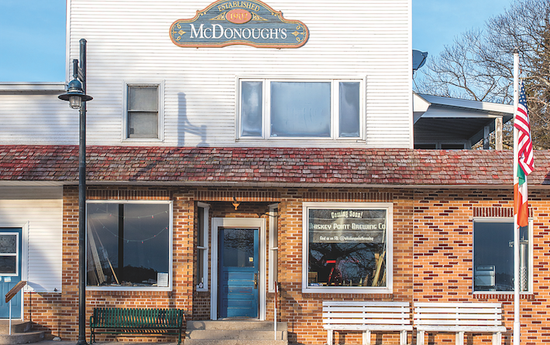 Welcome to Michigan's Most Remote Brewery
After years of planning and honing his beer-making skills, this spring, Patrick McGinnity plans to open Beaver Island&rsqu...
Read More >>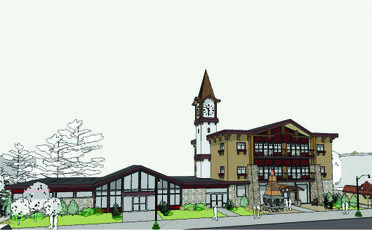 Gaylord: A boomtown Up North
Gaylord native Gary Scott had moved to Indiana, where he and some partners started a business to invest in distressed prop...
Read More >>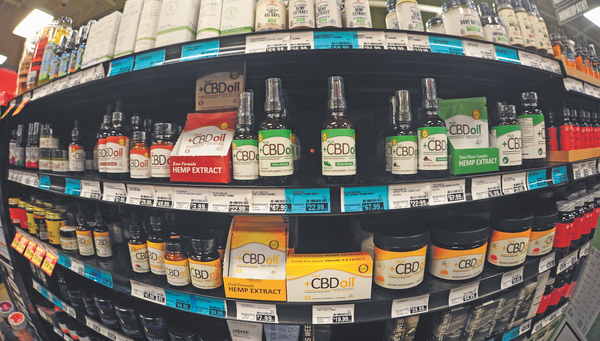 CBD Laws: Dazed and Confused
The sign outside of Family Video in Kalkaska lets drivers know the store has more than just movies. The sign reads: &...
Read More >>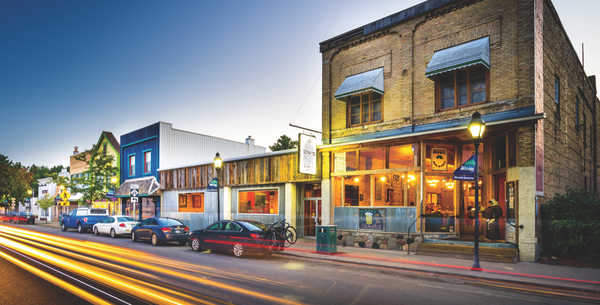 Small Up North Towns on the Rise
Spotlight on Bellaire (pictured)Seems Traverse City isn't the only place in the region making those "Best...
Read More >>
↑