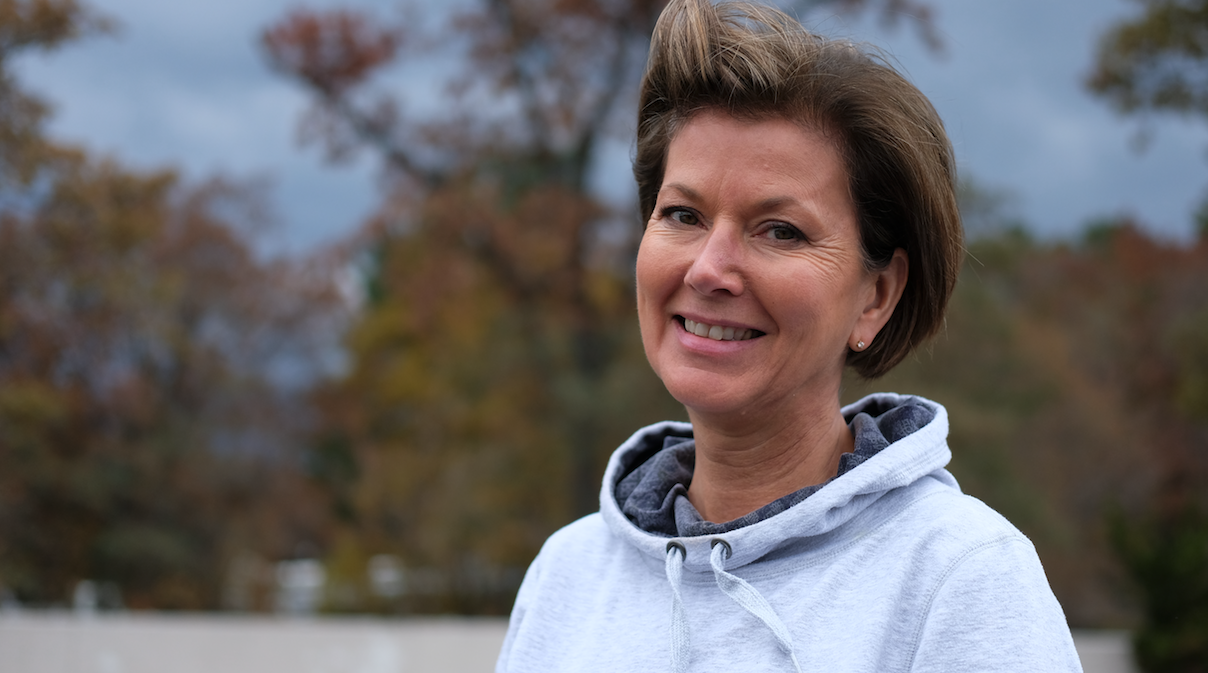 People in Need are Everywhere. Finding Them is the Hard Part.
Mentees Wanted
If you or someone you know struggles with poverty, there are coaches available to help develop long-term plans to find a way out, people who are willing to stay committed for years.Karen Fulkerson, executive director of Family Partnership in Traverse City, said one of her organization's biggest challenges is finding people in need who want to be paired with mentors.
"Some of the stories, you just can't believe the situations that people have found themselves in," Fulkerson said. "One of the things at our core, we're linking people with resources to help stabilize their situation. … It's difficult getting people to step up. Getting them to admit that they need help is very difficult."
HELP WITH THE BASICS
Jim Rowlett and his wife, Barbara, have been family-to-family mentors since Family Partnership sprung out of the Poverty Reduction Initiative, a regional task force created to address poverty in 2004.
"The thought was, if one family is in need of some coaching or mentoring, another family might nicely provide it," Rowlett said.
The challenge, over the years, hasn't been finding people willing to commit to mentoring others; it been getting people in need to sign up for mentoring.
"It's hard to get people in poverty to raise their hand and say, 'I need a mentor,'" Rowlett said.
The Rowletts spent years mentoring — and later just keeping up with — one family.
"It's now grown beyond the formality of the mentoring relationship, now we're friends," Rowlett said. "That family has made enough progress; they don't need us as a formal mentor anymore."
The mentorship began when the family — a mother, father, and three daughters — struggled after the economy fell apart in 2007. The father worked seasonally at Elmer's, but it wasn't enough.
"They would scrape through the winter just barely making it," Rowlett said. "We got together and looked at his skills, the family's interests."
Rowlett learned his mentee had good mechanical skills. They got him enrolled in the automotive technology program at Northwestern Michigan College and soon he had a certificate and a job at an auto garage.
"He was my automotive coach, and I was in the role of trying to help him get a full-time job," Rowlett said. "He was already quite knowledgeable about the whole field, so he was just getting the credential."
Two of the couple's three daughters are now adults themselves and, after that downsizing, the couple moved from Interlochen to White Cloud, where Rowlett helped the man get a good job. Now he's got a full-time, year-round, well-paying position.
Rowlett came to focus on solutions to poverty in a roundabout way. He spent 40 years at Dow Chemical before he retired to Traverse City in the early 1990s. He joined Traverse City's Economic Club for something to do, and that got him to thinking it would be interesting to look at the economy at its low end, which led him to joining up with the group that organized the Poverty Reduction Initiative.
Now poverty is a focus of his life, which is a stark contrast to his working life.
"I can honestly tell you that I had little to no interest in poverty at all, mainly because I had no connection to it," he said.
FINDING THE PEOPLE IN NEED
Fulkerson said Rowlett's work with that family was transformative. The parents went from struggling to pay bills or keep food in the refrigerator to becoming stable, self-sufficient people. The father's job now includes healthcare, sick days, and vacation time, benefits that would have been foreign to the family not long ago.
"It took a number of years to get them to that point, but they learned a great deal about being self-sufficient," Fulkerson said. "This was a family that comes from generational poverty, and they made their way out."
Fulkerson took over at the poverty-fighting group of nonprofits as executive director in 2014. Today, the organization is considering a rebranding and a name change so that its family of organizations are easier to understand.
The nonprofits are comprised of Helplink, a service to connect people with "navigators" who can help them find services; Agape Financial, which makes micro-loans that are designed to get people out of poverty; and Family Partnership, which seeks to connect mentors with mentees in three categories. They help families in need, typically ones living under 150 percent of the poverty level; veterans in need who would best be served by mentors who are also veterans; and foster children who are ejected from foster care when they turn 18 years old.
While the nonprofit is working to rethink its name, its members are also attempting to discover how to expand the long-term mentorships. There are far more people in need than are getting it, Fulkerson said.
Over 100 people have been through the mentoring programs over the years but right now there are only a handful taking part.
"Over 1,000 people a year come through the doors at Helplink, and most of these people are what I would term the invisible population. They come here as a last resort," she said.
And yet many of those people, who literally walk through the doors at Helplink's drop-in center at Front Street and Garfield Avenue in Traverse City, are not connected with mentorships. Fulkerson said they are working to change that.
They are also hoping to expand where they serve.
The nonprofit group technically serves the five-county area around Traverse City, but as a practical matter, someone in Mancelona or Thompsonville who needs help can't afford the trips to Traverse City.
"We would really very much like to begin to have some satellite offices in some of those areas, particularly in the Antrim County direction," she said.
MAKING IT FIT NATURALLY
Each of the three mentoring groups faces unique challenges that have limited the number of placements that have been able to take place.
In the case of veterans, Fulkerson said it's not as simple as finding a veteran in need and then assigning him or her a mentor. Instead, the group looks for ways to identify veterans who might be in trouble and find a way to get other veterans involved in their lives.
There are plenty of vets who need help: about 7,000 in the region, roughly 500 of whom are estimated to be living in poverty; 39 stayed at Safe Harbor last winter.
"Perhaps we identify a veteran who needs some work done on his house," she said. "We'll send a team of veteran mentors to the house. What ends up happening is this really natural comradery that builds out of working toward a goal bigger than themselves."
Fulkerson said the approach is designed to get around the awkwardness of asking a person if they need help.
"It's like asking someone to go on a diet and, here, we're going to have somebody follow you around and tell you what you should and shouldn't eat," she said.
Similar challenges surround finding 18-year-olds who have aged out of foster care, an extremely vulnerable population.
"There are about 1,000 children each year that age out of foster care in Michigan alone. I don't know how many of them are in Traverse City, but about 25 percent of them will end up in homelessness," Fulkerson said.
Originally, the program was going to be modelled after the veterans mentoring program, but finding qualified and willing mentors who were once in foster care themselves proved challenging. Fulkerson said perhaps in a few years some of the foster care kids who are mentees today will become mentors themselves.
It is similarly hard to find people to participate in family-to-family mentorships.
Part of mentorship is getting people to think differently about their lives, helping people believe in themselves, said Fulkerson. People who grow up in poverty often don't see education as a means to get out of poverty; they tend to look to close-knit relationships as bulwarks against hunger, so they might insulate themselves from the wider world.
That's why, she said, a strong relationship with someone outside the circle of people they know can break a person out of the mindset that keeps them impoverished.
"One of the things we're dipping our toe in — and we haven't really found out how yet — is how can we help those parents of kids in the Big Brother/Big Sisters programs?" she said. "We're trying to build a level of trust."
"I WATCHED HIS LIFE CHANGE"
Staton Lorenz got into mentoring through his church, Central United Methodist. A fellow parishioner suggested to Lorenz that he'd be good at it.
His first mentoring experience began around 2009.
"The first person I was paired with — the only thing we had in common was that we both played hockey," recalled Lorenz, who spent his professional life as an entreprenuer.
Despite differences in socioeconomics and in experience, Lorenz and his mentee clicked.
The man was an unemployed HVAC installer. Through his life, he'd usually had job, but they never lasted long. He'd have a job for five years, the company would go out of business, and he'd be out of work. He'd get another job, and that would last for a number of years, and he'd be out of work again. He was always able to find work again, until he found he couldn't anymore.
"When he became about 50-some-years-old, nobody wanted to hire someone that age, and then the housing crisis hit," Lorenz said.
Lorenz helped the man set goals. He worked with him to settle on a career change. He helped him get turf management training. He found someone to teach him how to set a budget and manage money.
He watched him go from lost to thriving in a few years.
"I watched his life change," Lorenz said. "He did everything. He was just terrific. He really wanted to improve his life, and he did."
It felt good for Lorenz.
About a year ago, the man passed away unexpectedly. The loss hit Lorenz hard, but he takes comfort in the fact that he had the opportunity to help the man turn his life around in his last years.
"We were friends," he said. "I watched his kids grow up and go to college."
He said it is hard to find mentors and mentees who match up, but he said they are working on finding better ways through the Family Partnership programs. They are trying to find ways to make it comfortable for people who need guidance to ask for it.
"Let's put it this way — you don't become acquainted with somebody and say to yourself, 'Hmm. That guy could use a mentor,'" he said. "Someone in their life has to lead them to the program. It's family members or friends who are acquainted with somebody who's struggling."
Trending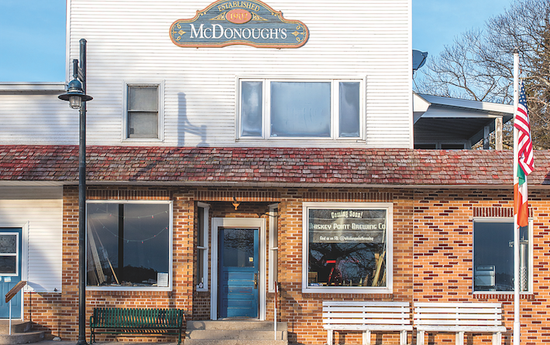 Welcome to Michigan's Most Remote Brewery
After years of planning and honing his beer-making skills, this spring, Patrick McGinnity plans to open Beaver Island's first microbrewery. Opening a craft brewery is challenging. Opening one on a remote island in Lake Michigan that's either a 15-minute plane ride or a two-and-a-half-hour ferry ride from ...
Read More >>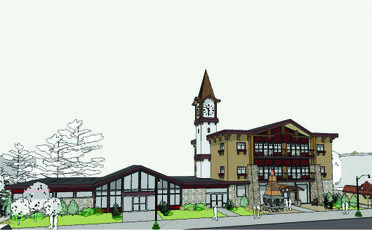 Gaylord: A boomtown Up North
Gaylord native Gary Scott had moved to Indiana, where he and some partners started a business to invest in distressed properties. He was talking to a banker in Detroit about real estate in Bloomington when he asked what kind of deals might be available in northern Michigan. ...
Read More >>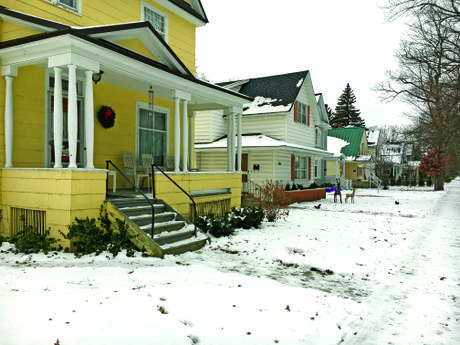 Short-term rental group v. Traverse City
For more than two years, city officials in Traverse City have been debating whether to make changes to a 25-year-old ordinance that regulates home rentals. As written, the ordinance substantially restricts the ability of city homeowners to rent out their properties on a short-term basis. Since January, ...
Read More >>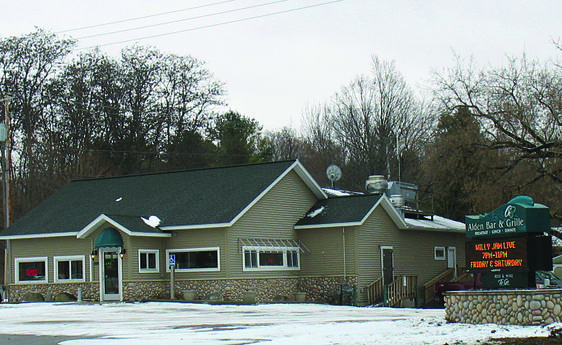 Beloved Alden Bar Bought — Becoming Torch Lake Beer Co.
It's never easy replacing a local legend. But that's the challenge facing Daniel D. Minor and Adam Morris. In October, Minor bought the Alden Bar and Grille, a Torch Lake landmark where locals have long mingled over drinks and dinners. Minor owns a number of businesses across ...
Read More >>
↑