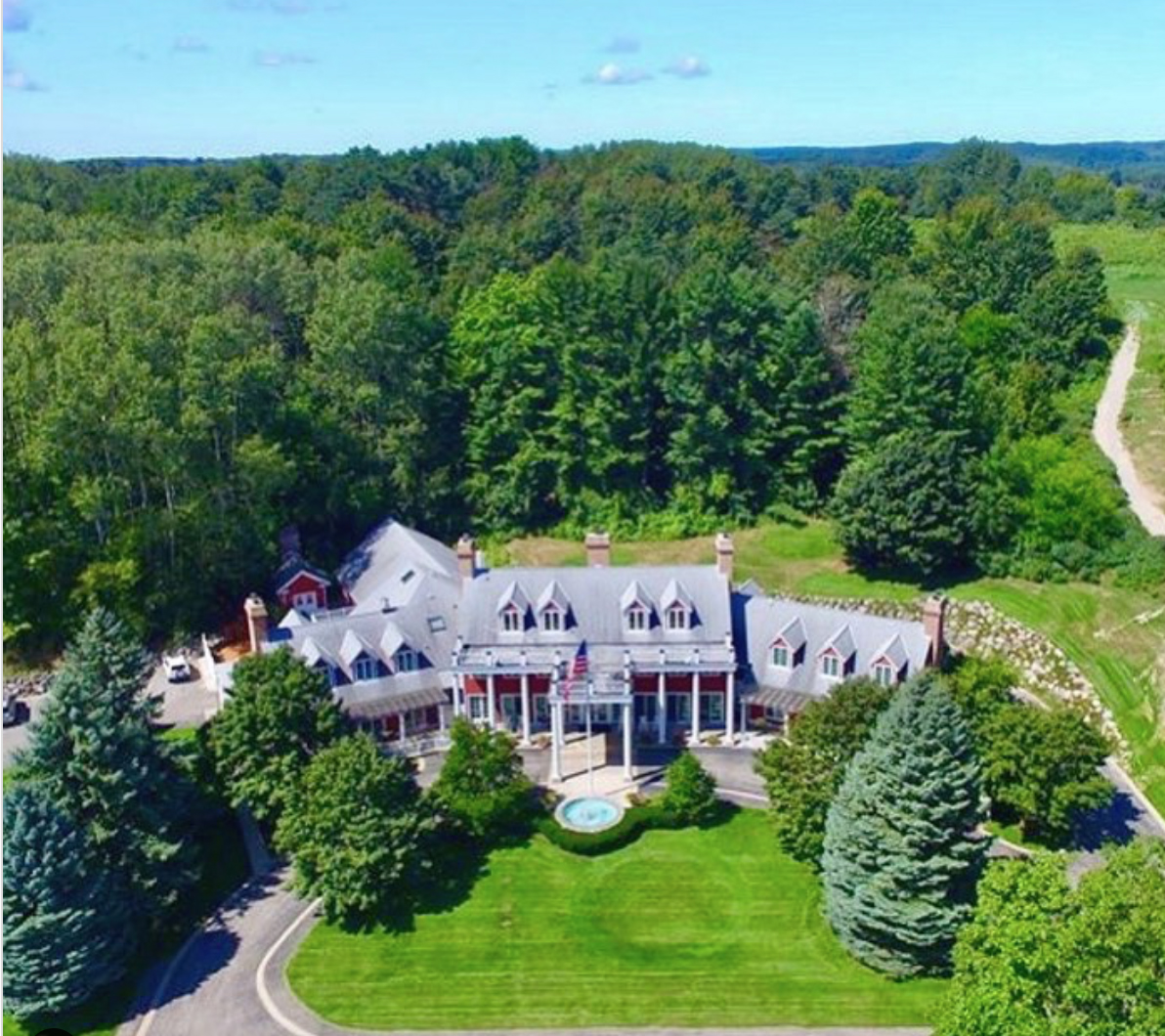 Posh Escapes
Where to live large even if you live small nearby
In Michigan, everybody heads north to vacation. It's what in large part built the reputations of places like Traverse City, Charlevoix and Harbor Springs.
But what if you live here? Fear not. Sure, you can still go to the UP or beyond, but this region has plenty of great getaways that are not only for those from Grand Rapids, Detroit or Chicago, but for everyone. And nobody ever said you couldn't go south, or east or west (just watch out for that big water). So here are four glorious getaways to allow you to live like the one percent -- if only for one weekend.

HARBOR SPRINGS
Up North luxe. An oxymoron? Not at The Lumberjack Lodge, a sprawling 7,500 square-foot log home within the Chestnut Valley Golf Club.
Inside? How about eight bedrooms for you and your entourage, a 10-foot movie theater screen and bar on the lower level (you know, adjacent to the game arcade), jacuzzi on the porch, and true chef's kitchen? And outside, you're seconds away from golf, and less than ten minutes from skiing at either Nubs Nob or Boyne Highlands, as well as cross-country and snowmobile trails outside your door. This cozy place is legit. https://tinyurl.com/2rzanykn

SUTTONS BAY
Jim Stafford, eat your heart out. At Black Star Farms, you can take a trip and never leave the farm, what with the B&B, restaurant, winery and more.
"People really enjoy getting to someplace that feels remote, even though we're connected to Traverse City, Suttons Bay and Leelanau County," says David Avis, manager of the inn. "This gives them a central spot to explore from."
Though exploring Black Star Farms may be enough in itself. Named Best Wine Country Hotel 2020 by USA Todayreaders, Black Star Farms offers guests a complimentary bottle of house wine, a gourmet breakfast, a nightly hospitality hour with wine and small bites, and discounts on purchases at the tasting room. Its wines have won a bevy of awards.
The guest rooms are named for various stars in the northern sky (Castor and Pollux is a two-bedroom suite). Each has a private full bath; some have fireplaces or outdoor patios. Enjoy the cozy library and from the breakfast room you can watch the horses in their paddock.
Kim Zacharias leads tours of the property, but if you're the type who wants to go out on your own, not to worry. The farm setting also includes three miles of onsite hiking trails and the Leelanau Trail is nearby. So, whether it's summer, fall or winter, you can hike, bike (fat tire or otherwise), snowshoe, take a yoga class or just drink in the sights.
Various packages, such as the winter adventure and wine tour bike adventure, package tours, tastings and treats, make it even more special. The Ultimate Experience even includes an in-depth cooking demo, a guided property tour, a comprehensive wine tasting, and a three-course, wine-paired dinner. Blackstarfarms.com

GRAYLING
Oh, did someone say north woods lodge? They don't come much north woods-ier or lodge-ier than this six bedroom, three-and-a-half bath home outside Grayling. It sleeps 18 people, though with everything there is to do here and nearby, sleep will likely be the last thing on your mind.
The post-and-beam construction features soaring knotty pine ceilings and a grand fireplace in the middle of the great room. The furnishings are right in line with the theme as well; pelts and trophies deepen the feel. Heck, the pool table built in part from tree limbs and roots echoes the theme. There are even four elk antler chandeliers illuminating the room.
If you are into fishing, there's no better place than this: the lodge is just feet away from the Au Sable River. Even if you aren't, you can drink in the views of the river from nearly every window in the home. If you open the windows, you'll hear the relaxing sound of the water bubbling its way downstream.
There's even a big bin of toys for the little ones. A game room and dining building are also available. And with Grayling just minutes away, you can indulge in shopping, dining or whatever else you may need … though you may not want to leave. Ever. VRBO.com/1287329

MANISTEE
Heaven on Earth? Well, maybe. Dubbed "Manistee's Heaven," this property offers views over Lake Michigan that go forever. Whether you're in the living room, the kitchen, the porch, the fire pit or the hot tub, you can take in those endless vistas.
This three-bedroom waterfront ranch sleeps eight comfortably. It's got all the amenities, including a 55-inch TV, but who's got time for "NCIS," "Squid Game" and "The Walking Dead" when you've got this place? One reviewer said their kids liked it better than Disney World.
So settle in. Enjoy the hillside fire pit, where you can drink in the sunset over the lake or see the stars come out while roasting marshmallows over the campfire. Did we mention the hot tub on the deck?
The private beach is shared with neighbors and can be easily accessed through the first driveway north of the property. The erosion of the past two years and resulting work meant that the stairs had to be removed, but hopefully will be reinstalled next year when the dune has settled and grass plugs have grown in.
And there's plenty to do in Manistee, with fine dining, river trips, charter fishing, world-class golf, events and exhibits at the Ramsdell Regional Center for the Arts, the nearby casino and more. The Victorian Port City is on its way back and Manistee's Heaven beckons. tinyurl.com/8znbr6ua
Trending
Running Out the Clock
As the birthdays accumulate, piling up like so many layers of dry leaves freshly fallen on fallow ground, one can't ...
Read More >>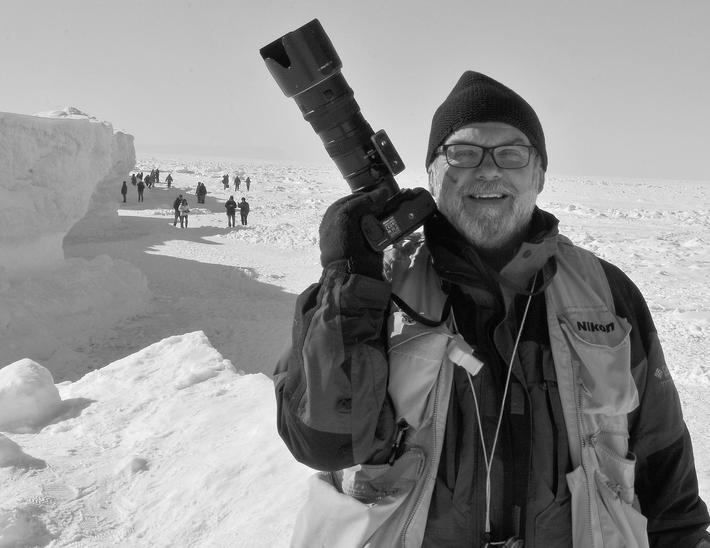 50 Years in Focus
Have you ever given someone a gift that changed the trajectory of their life? John Russell's girlfriend did. A half-...
Read More >>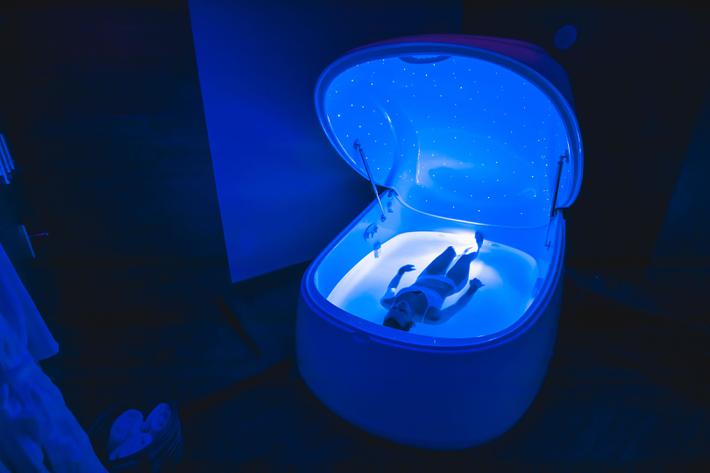 Must-tries for the Modern Mid-lifer
Blame Clark Stanley for giving snake oil a bad name. The self-named "Rattlesnake King" launched commercial sal...
Read More >>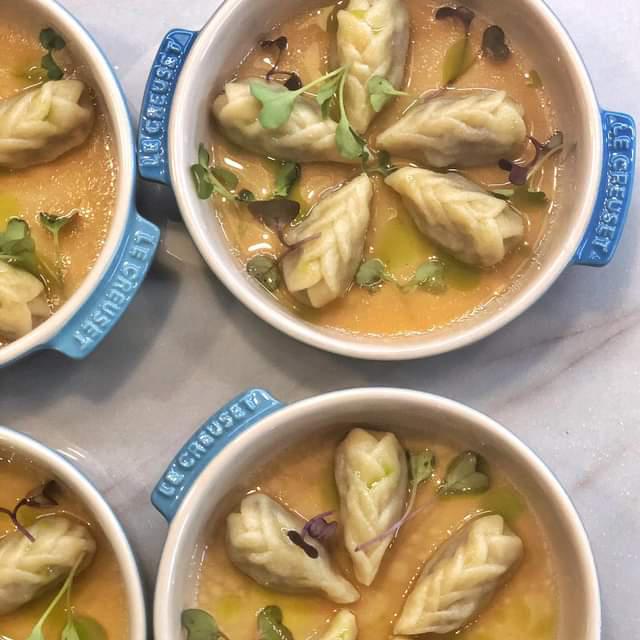 Forrest – A Food Studio
Everyone knows what an artist's studio is, but what about a food studio? For Forrest and Nicole Moline, it's a...
Read More >>
↑